Many people talk about taking a grand adventure or what they might do someday, but few take the leap that Windhamites
Corey and Jessie Nickerson
and their two daughters took last November when they sold their Windham home and their belongings before traveling with a U-Haul to Florida to spend the holidays with family. The ultimate plan was to purchase a recreational camper to pull behind their truck in order to see the country.
"It's so much better than we ever expected," said Jessie.
The Nickersons at the Grand Tetons
It took them a year to plan their exit from Maine. Both Jessie and Corey owned their own businesses. Corey is a veteran, real estate and business marketing photographer as well as owner of Detail Maine. Jessie, a certified spray tanning technician, owned Envious Bronze, a spray tanning business that she ran out of her home. They found that both businesses were very seasonal in Maine, so they started looking at warmer climates.
"It's been a long decade for my family dealing with terminal illness and caretaking. We were ready for a change. We were in a rut. It was time to take a leap of faith and step out," Jessie said.
Jessie's father was diagnosed with ALS (Lou Gehrig's Disease) in 2007. Four years ago, after Jessie had spent years as his caregiver and homeschooled her children so they could be close to their grandfather, he passed away. The Nickerson's began to pray and think about what would be next for their family.
Looking for somewhere to start over, they rented a car and in three weeks, put 6,000 miles on the car roaming up and down the east coast and west to Texas, but instead of finding a place to settle, they decided that the drive was the adventure. The present trip is their first time out west and they are amazed at the sights.
"My dad never got his someday," Jessie said. Her father always said, someday he would travel, someday he would go on vacation, someday…the Nickerson's didn't want to wait for their someday.
Jessie and Corey searched for a year to find the right recreational vehicle for the family. They finally settled on a 33-foot 2018 Grand Design Reflection
285BHTS
, which they purchased in South Carolina. They traded in their beloved truck for a GMC diesel and never looked back.
The youngest Nickerson's; Lily, 13, and Leila, 11; have been homeschooled their entire educational careers. The family was very involved in the homeschool co-op in the area and were sad to leave it behind, but now they are "road schooling", which according to Jessie, is a totally different view of schooling. They have more "field trips" and volunteering has become a way of life for the family. Their learning is now part of their everyday adventure.
Traveling.
Many families plan out their travels, but the Nickerson's have taken a "fly by the seat of our pants" approach. They are open to new opportunities and surprise learning experiences.
While doing this interview, the family was staying on a ranch in Wyoming, riding horses, watching cows get branded and volunteering.
"We didn't want to do the touristy things, we wanted to come and help out," said Jessie. They are doing the tourist stops like Mount Rushmore and the Florida Everglades. Everywhere they go, they search for opportunities to volunteer so they will be treated less like a tourist and more like a community member. In the Everglades they worked for four days at Everglades Outpost, a wildlife refuge. Leila has started naming all of the animals they meet on their journeys.
This summer they are heading to Canada and Alaska.
One challenge that has been difficult for Jessie is not rushing. The culture in society is that everything has to be done now, she said. "It's a new perspective. We have to be flexible. It's about altering your mindset. Our time is our own. I'm more relaxed," Jessie said.
Downsizing.
The tiny, minimalist lifestyle was not new to the Nickersons. During the Maine summers, they spent most of their time on a 23-foot cabin cruiser on Sebago Lake. They knew how to live with one another in small, confined spaces, so moving into a RV gave them more space than they were used to on the boat.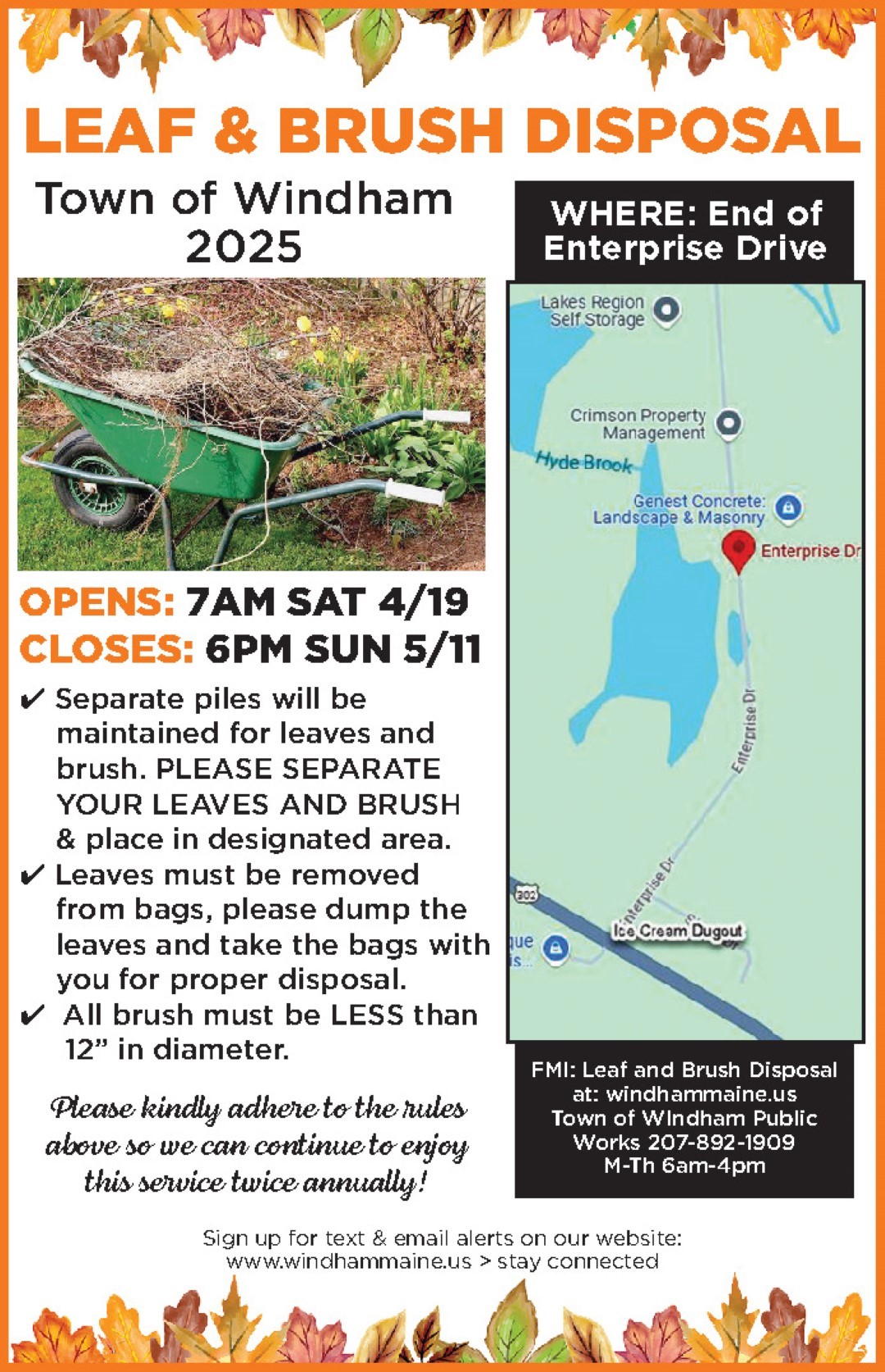 "Downsizing was way easier," Jessie said about moving from an 1,800 square foot house to a 296 square foot RV. They sold everything except for a few bins left at Jessie's mother's house. The girls were able to bring one bin of toys or possessions each and have two drawers for their clothes. They didn't really have a hard time choosing what to keep and what to giveaway, Jessie said.
"Everything is here. We pull off the road and we are home," she said. When visiting family and friends, they often expect them to stay in their house, but the Nickerson's bring their home with them and are more comfortable in their own beds, she added.
One of the goals for the Nickerson's is to grow closer as a family and this trip has already done that.
The RV community.
The RV community is small. They share information, tips and travel itineraries with one another.
"I had no idea the relationships we would have or how wonderful that would be in the RV community," Jessie said.
When they considered the challenges of RV living, Jessie said they were worried about the family, finances and safety, but that has not been an issue.
"There's nothing we hate," she said. Although in retrospect, she said she hated making the beds up clean. On a serious note, she found that saying goodbye often to family and friends has proven to be the most difficult part of this lifestyle.
"We make bonds, very deep and lasting bonds. So, saying goodbye to someone who is living a very similar lifestyle is hard," she said. Many of the people they have met on the road are entrepreneurs home schooling their children while traveling from state to state. No matter where they go, they are welcomed by other full timers.
"We keep meeting these amazing families and people," she said. While back in Maine in May, the Nickerson's met up with a family they met on the road. They spent an entire week entertaining the family and showing them Maine. They have set up plans to travel to Mexico with that same family in the future.
The Nickerson's have also strengthened connections and networking. They've met tons of people who want to be a part of their journey and those who provide opportunities like Jessie's college friend whose family member runs a ranch in Wyoming.
Making money.
The Nickerson's saved money for years to be ready for this adventure. They had a set amount of money they budgeted for their time on the road.
"Our monthly budget dictates how much we travel," Jessie said. Realizing how much they are enjoying seeing the country, they are attempting to discover ways to make money remotely. They have met up with others in the RV community who are making money while "full timing," which is the RV term for someone who lives in their rig all the time.
Corey is taking jobs using his photography and drone skills and Jessie is working on creating a spray tanning online certification course for those who want to start their own business. Bronze by Willa, in Windham, is a graduate of Jessie's course.
Advice.
"I recommend you go for it. Don't force it. It has to work for both spouses and families. "It's a lifestyle. It's worth it by the freedom it affords," Jessie said.
When searching for a RV, go into as many campers as possible. People won't know what they don't like until they see it. Know that in a fifth wheel, there will be no storage in the back of the truck.
Jessie's huge advice is that no one has to buy an RV where you are. Look for the best package deals and price.
"We had the courage to take that step," Jessie said. The family has all lost weight since taking this journey because they are more active. Some people say they are crazy for doing this adventure, but the Nickerson's don't care. "If it's right for you and your family, it's right for you."
Jessie wrapped up their first months of traveling with this statement from their website: "

A year of planning, stressing, downsizing, selling, moving, buying a truck, an RV and a whole lot of stuff, and here we are. Figuring out our new rhythm. Our new process. How we work. How we do school. How we function in this new space. It has been scary, exhilarating, freeing and inspiring."