Volunteers experience fun, friendship and more!
By Lorraine Glowczak
Whether it's the purchase of popcorn, hotdogs or fries at the Windham High School (WHS) concessions or an event that brings in well-known guest speakers such as sportscaster, Tom Caron, that encourages positive team experience– it is the Windham/Raymond Boosters Club that puts it all together effortlessly; or, so it may seem.
As many know who are involved in community-oriented organizations, it is the volunteers that make the events a success and the Boosters Club's efforts to create confident student athletes is no different. An organization that promotes a community image to be proud of, the Windham/Raymond Boosters Club is seeking more volunteers to continue making the club, and the students it supports, a success.
"
Our goal is to help promote athletic excellence, to create a positive community image and to support competitive athletic programs," explained volunteer member, Shelly Afthim "and, volunteers are essential to fulfill the Boosters' Club mission."
Although students have participated and volunteered in past fundraising events, a majority of Booster Club volunteers have always been parents. Since volunteer requirements for WHS students have changed recently with a focus on career discovery, volunteer participation has declined, making it difficult to work events and fundraisers.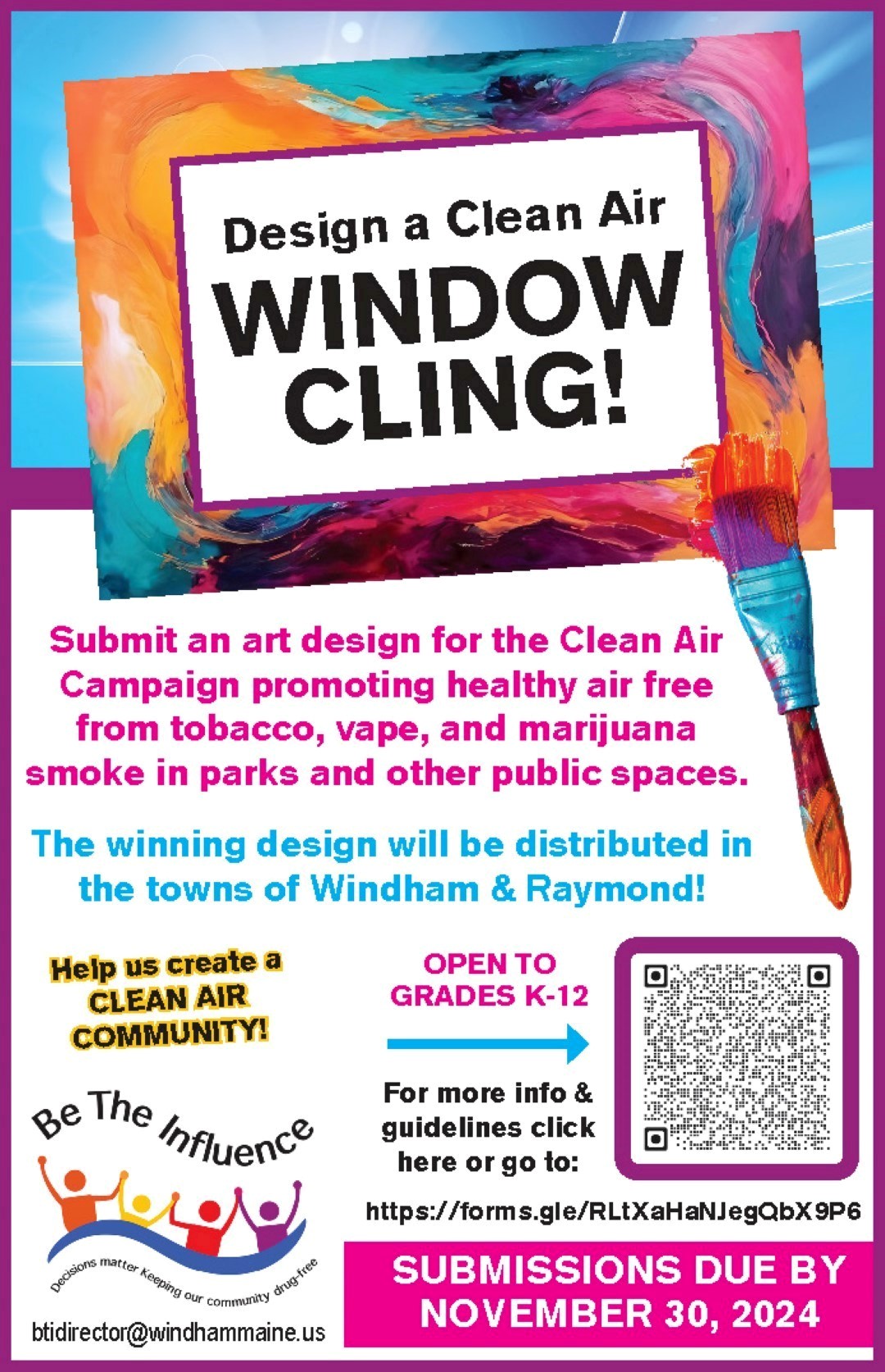 "When volunteer time was a requirement for students, working in any of our sponsored events was an easy way for them to get their hours," explained volunteer member, Jennifer Kent. "The Boosters used to host an annual car show and all of the fall athletes were required to work the event, which helped out the Boosters, but also allowed the students to get their volunteer hours in. Due to the lack of volunteers and the fact that students no longer have this requirement, the Boosters have chosen not to host this annual event."
According to RSU14 Athletic Director, Richard Drummond, the Boosters Club has been involved in supporting WHS student athletes for over 30 years. "The Boosters are very proactive to help all programs in our district and communities," explained Drummond. "It's an organization that provides extra financial support that the athletic budget just cannot provide. What is great about this group is that it supports all sports. Many schools have individual booster clubs that support a specific sport and or gender. The Windham/Raymond booster club at our school is one club that supports all sports, all genders and shares funds equitably for all the programs. This a huge asset as it ensures all kids, teams and programs all have the same financial support and opportunities."
The amount of time required to be a volunteer for the Windham Boosters Club in nominal, compared to many other volunteer organizations. "All that's required is
32 hours per parent over four years," Afthim said. That averages only eight hours per school year.
There are some benefits for both parents and students who choose to volunteer. "Student athletes that participate in one sport over 4 years of high school are eligible for an athletic cord which is presented at the Spring Awards Banquet and Cording Ceremony," stated Kent. "Athletes that participate in two sports are eligible for two cords, and for those that participate in 3 sports over their 4 years of high school are eligible for 3 cords. Parents that volunteer 32 hours for Booster sponsored events are able to present their student athlete with their cords during the cording ceremony."
Fundraising events include the annual craft fair, concessions during sporting events, the yearly engraved bricks program as well as a food booth at Windham Summerfest. But fundraising isn't the sole focus of the boosters' club. They also offer an annual well-attended "Meet the Coaches Night" that was established over 10 years ago.
"'Meet the Coaches Night' is a valuable night as you can hear from the coaches working with your children directly about the upcoming season in regard to rules, expectations and philosophy," Drummond stated. "A positive athletic experience is all about communication, so this night has proven to be most beneficial. As the athletic director, we have been very fortunate to have the boosters support in this event because we have been given the opportunity to bring in high quality guest speakers from across the country that have been financially supported by the booster organization."
The next "Meet the Coaches Night" is on Monday, November 26 at 7 p.m. and the club is excited to announce that the guest speaker for this year's event is Tom Caron, a sportscaster and anchor for New England NESN and former sportscaster for WGME in Portland.
The low number of volunteers makes it difficult to keep up the much needed programs and to support the student athletes in positive ways, helping them to grow into contributing members of society who know how to work well with others.
"When the Boosters are unable to open the concession stand for either a high school event or a youth event being held at the high school because we don't have enough volunteers, or we don't have a manager available to be there," explained Kent " we miss an opportunity to earn money to support the athletic program at WHS, and thus an opportunity to support our students and the community."
To inquire about volunteer efforts or to learn more regarding the Windham/Raymond Boosters Club, contact
Jennifer Kent at WindhamBoosters@yahoo.com