Windham High School has announced Collegiate Book
Award recipients for the year from the Class of 2021.
PHOTO BY ED PIERCE
By Ed Pierce
Graduating seniors at Windham High School recently received well-deserved recognition for their classroom accomplishments, but a group of other students cannot be overlooked for their focus on academics as well.
The school has announced its list of Collegiate Book Award recipients, a distinction that Windham High Assistant Principal Philip Rosetti said is presented each year to the top-achieving students in the junior class.
"Windham High
School would like to recognize the following 2020 Junior book award winners," Rosetti said. "Each college or university establishes rigorous criteria and seeks feedback from high school faculty and administration to identify the worthy recipient of each award."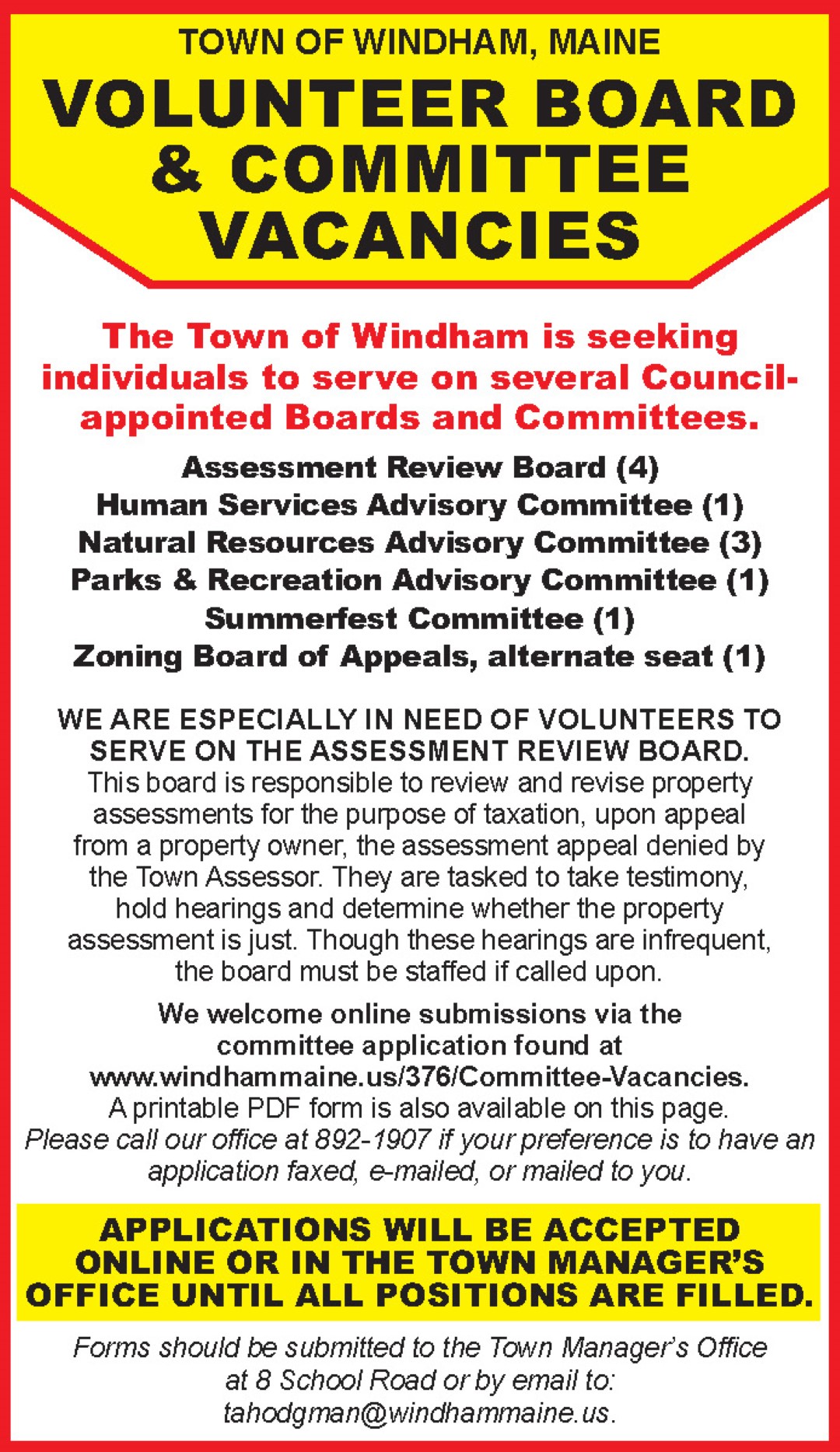 He said that every year a select number of universities and colleges in America partner with secondary schools such as Windham High to recognize exceptional high school juniors and underclass students.
According to Rosetti, each award pays tribute to a specific area of achievement and excellence, such as service to the community, music and the arts, academic distinction and advocacy.
The awards recognize distinguished students at Windham High, giving them a chance to gain a wider look at the world they live in and to connect outstanding students with schools of higher learning.
Each Collegiate Book Award recipient is presented with a book from the university or college and is intended to foster their willingness to grow and learn.
Here are this year's Windham, High School 2020 Collegiate Book Award Recipients:
Bates College - Book Award
–
Elizabeth Savard
Bowdoin College -
Book Award
– Alexis Hirning
Brandeis University
- Book Award for Social Action and Civic Engagement – Holden Anderson
Clarkson University
- Leadership and Achievement Awards – Achievement Award: Drew Mathieu; Leadership Award: Octavian Anghel
Elmira College:
Key Award –
Ashley Arnold
and Brandon Cummings
George Washington University - B
ook Award
– Katelyn Smith
Harvard Club in Maine - H
arvard Prize Book
– Haley Thebarge
Maine College of Art -
Book Award
– Kiana Webster
Phi Beta Kappa Association of Maine -
Academic Achievement Award –
Noah Newman
Rensselaer Polytechnic Institute -

Rensselaer Medal Award

– Sophie Phipps
Sage Colleges -
Student Sage Award –
Connor Cummings
and Niall Gushe
Saint Michael's College
-

Book Award for Academic Achievement with a Social Conscience –

Dianne Ingalls and Landon Leclerc
Smith College
- Book Award – Riley Beem
Suffolk University - Book Award – Gianna Stevens
University of Maine Book Award – Ryan Abbotoni
University of Rochester -

Bausch + Lomb Honorary Science Award –

Anna Becker
University of Rochester -

Frederick Douglas & Susan B. Anthony Award

–Haley Thebarge
University of Rochester -
George Eastman Young Leaders Award –
Ethan Wert
University of Rochester -

Xerox Award for Innovation and Information Technology

– Dustin Noonan
Universiy of Southern Maine
- Book Award – Theodora Hassapelis and Nicholas Yeaton
Wellesley College
- Book Award –

Emma Yale
Wells College
- 21st Century Leadership Award - Vania Murch and Molly Cochrane
Williams College
- Book Award – Nicole Snow
<