Windham's Brad Babb is a rising star in auto racing having
won many races in different divisions at tracks in Maine,
New Hampshire and Connecticut. COURTESY PHOTO
By Ed Pierce
Racing automobiles is in the blood of Brad Babb of Windham and it's a family tradition going back nearly 70 years.
Babb, 29, is following in the footsteps of his grandfather, Bob Babb, who started racing at Maine's Oxford Plains Speedway in the 1950s, and his father, Bobby Babb, who raced for many years at Beech Ridge Motor Speedway in Scarborough. Brad Babb's sister Kelsey has also raced professionally, so it was a natural progression for him to want to compete on the racetrack too.
"I was brought up going to Beech Ridge Motor Speedway every week to watch my dad, and I started racing go-karts when I was 8-years-old," Babb said.
He's currently racing a 350-Supermodified car at the Star Speedway in Epping, New Hampshire and typically competes every other weekend, about 12 times in all from May through September.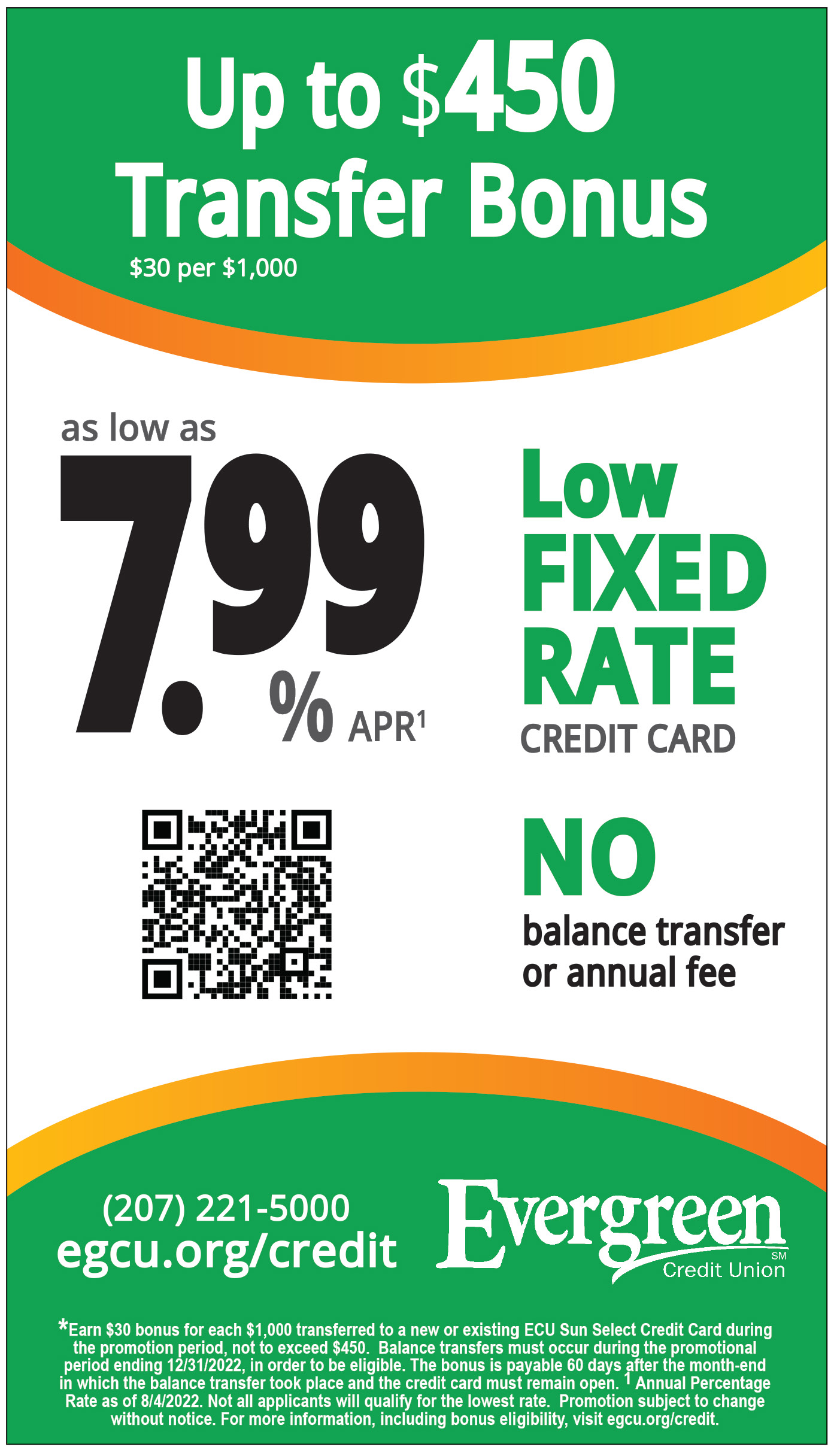 Supermodifieds are made to be raced on asphalt tracks and are a favorite of racing fans. It has a tapered tube chassis that is tipped by a roof wing and mounted on struts keeping ti level for maximum straightaway speed while titling the vehicle forward for maximum corner downforce. Engines on supermodifieds ride alongside the driver for even weight distribution and are mated directly to the rear axle.
"I've also previously raced Super Late Models, ACT Late Models, Tour Type Modifieds, and Sportsman divisions," Babb said. "So far the only division I haven't won several races in is Tour Type Modifieds."
A 2011 graduate of Windham High School, Babb has grown accustomed to winning, capturing the Jim Belfiore Memorial for 350 Supermodifieds at Star Speedway on Aug. 14 and winning the 2017 overall championship at Epping in just his first season of Supermodifed racing.
"My favorite part of racing is the competition," he said. "I obviously enjoy going fast, and I really enjoy getting to know all the different people at the track, but I really love being challenged."
Finding the time to devote to auto racing has been difficult.
"The most challenging thing is trying to balance my time. I'm at the track as much as I can be because it's what I love to do," he said. "But it takes a lot of work in the shop to have the car ready to go on top of working a full-time job and trying to have a little bit of a personal life."
Married to wife Jackie, Babb works as a welder/fabricator for Casco Bay Steel Structures and is grateful for the support his wife and family offer for his racing career.
"My wife Jackie also used to race go karts as a kid, and her brother still races to this day. So luckily, she enjoys racing too," Babb said. "I don't have any kids besides my yellow lab, Sophie. She doesn't like the noise of the cars, but when she was a puppy, she went to the track with me and loved all the attention she got."

Prior to competing in 350 Supermodifieds, Babb racked up an impressive record of success in other divisions. He was the 2012 NASCAR All-American Series Maine State Champion, Track Champion and Driver of the Year at Beech Ridge Motor Speedway and was a finalist in the Concord, North Carolina Kulwicki Driver Development Program for the 2015 season.
Babb was awarded the 2008 "Rookie of the Year" honors at the Beech Ridge Motor Speedway and won the 2012 NASCAR Whelen All-American Series Pro Series Championship at Beech Ride Motor Speedway and went on to claim the overall 2012 championship at Beech Ridge. In 2010, Babb was honored as the American Canadian Tour's "Late Model Rookie of the Year."
In 2012, he also got to compete in a race at Beech Ridge against his father Bobby, who himself had raced against his father Bob at Beech Ridge in the 1980s.
During his career, Babb has raced at the New Hampshire Motor Speedway in Loudon, New Hampshire and in the three-night American Racer Challenge in 2015 at New Smyrna Beach, Florida.
His current sponsors are Robert Babb & Sons Wood Contractors, Kaminski Automotive, and Spence & Mathews Insurance, although he says he always be willing to welcome new sponsors onboard.
His next race will be at Star Speedway on Saturday, Sept. 11 and he's already preparing for that competition.
"My two main goals right now are to continue having success in the 350 Supermodified division, and to win a Tour Type Modified race, because as I said, I haven't won in that division yet," Babb said. <