New U.S. citizen Mvatum Faraha shows her
citizenship certificate to Jeannne Fiske of
American Legion Post 148 Women's Auxiliary
during the Immigration and Naturalization
Ceremony held at the Windham Veterans
Center on May 27. Faraha immigrated to
the U.S. 17 years ago from the Democratic
Republic of the Congo.
PHOTO BY COLLETTE HAYES
By Collette Hayes
The long and tiring journey to fulfill a dream requires a firm grip on motivation, tenacity and resilience. Over the Memorial Day weekend, the longstanding dream of becoming a United States citizen became a reality for 12 candidates from 10 different countries in Windham.
Hosted by American Legion Auxiliary Unit 148, a Naturalization ceremony was held at the Windham Veteran's Memorial Center on May 27 bringing the 12 candidates' long and arduous travel toward U.S. citizenship to completion.

The ceremony was coordinated by U.S. Citizenship and Immigration Services and included welcoming remarks from guest speakers as well as music provided by Windham Primary School third grade chorus, led by Nancy Cash-Cobb. The chorus sang a variety of patriotic songs creating a sense of community, togetherness, and what the United States represents as a great nation.

Retired after 28 years of service as a Navy Chaplain, Rev. Dana Reed provided the opening remarks at the ceremony beginning with a moment of silence to remember those who perished in Uvalde, Texas.

Since his retirement, Reed has been teaching music and illustrated how joining with a group of people to play music can bring people of all ages and backgrounds closer together. He encouraged those becoming new citizens of the United States to share their knowledge, skills and talents with others.

"Whenever we get together and play music, it brings us together," Reed said. "I would encourage you as you seek this new citizenship in this country to be a joiner. Seek out organizations, seek out clubs and be a joiner. The reason to think about being a joiner is you all bring gifts. You will enrich the United States as a country and we will all be better for your participation."
The event's keynote speaker, Ed Pierce, served as a journalist in the U.S. Air Force for eight years and is a graduate of the University of New Mexico's College of Journalism. Pierce has been a journalist and an editor for 47 years, working for newspapers such as the Biddeford Journal Tribune, The Laconia Citizen, Florida Today, the Albuquerque Journal and he is now the managing editor of The Windham Eagle.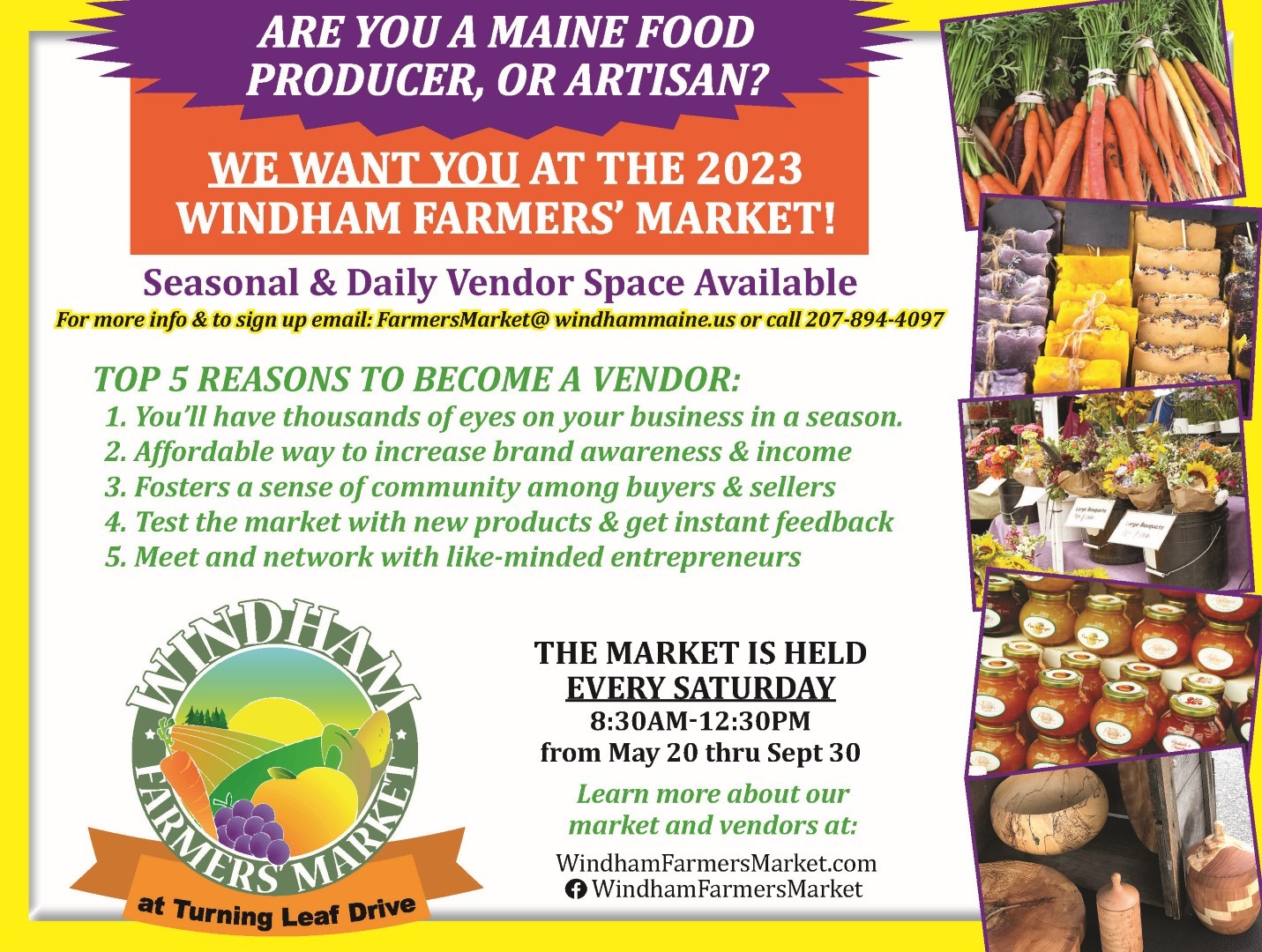 A gifted storyteller, Pierce shared a moving story he covered emphasizing the bravery of individuals who had fought diligently for the freedom that we as Americans enjoy today.

Pierce told the new citizens about George Nichols, who was drafted into the U.S. Army and was wounded by German shrapnel during the Battle of Anzio in Italy in 1944 while carrying wounded U.S. soldiers for medical treatment. Somehow his unit missed putting him in for a Purple Heart medal and years later when he applied, he was denied because his military records were burned in a fire in a government warehouse in 1973.

According to Pierce, Nichols kept applying for the medal until he died at age 90 in 2015, but never received it. He said Nichols put the needs of his fellow citizens above his own and his bravery should be an example for new citizens if called upon to serve their country.

"The new U.S. citizens and everyone in this room today are here because of those who fought for our liberty," said Pierce. "We have an obligation as Americans to not forget. We must not forget. We cannot forget those who gave us the liberty that we enjoy today."

The astounding diversity of the new citizens was illustrated as USCIS Field Officer and Director Cindy Lembarra began the Oath of Allegiance ceremony by reading the names of the countries represented by the candidates which included, Brazil; South Korea; Canada; Somalia; Central African Republic; Rwanda; Philippines; Congo; Jamaica; and Peru. Candidates then stood, raised their right hand and repeated the Oath of Allegiance declaring allegiance and fidelity in defending the United States Constitution and its laws.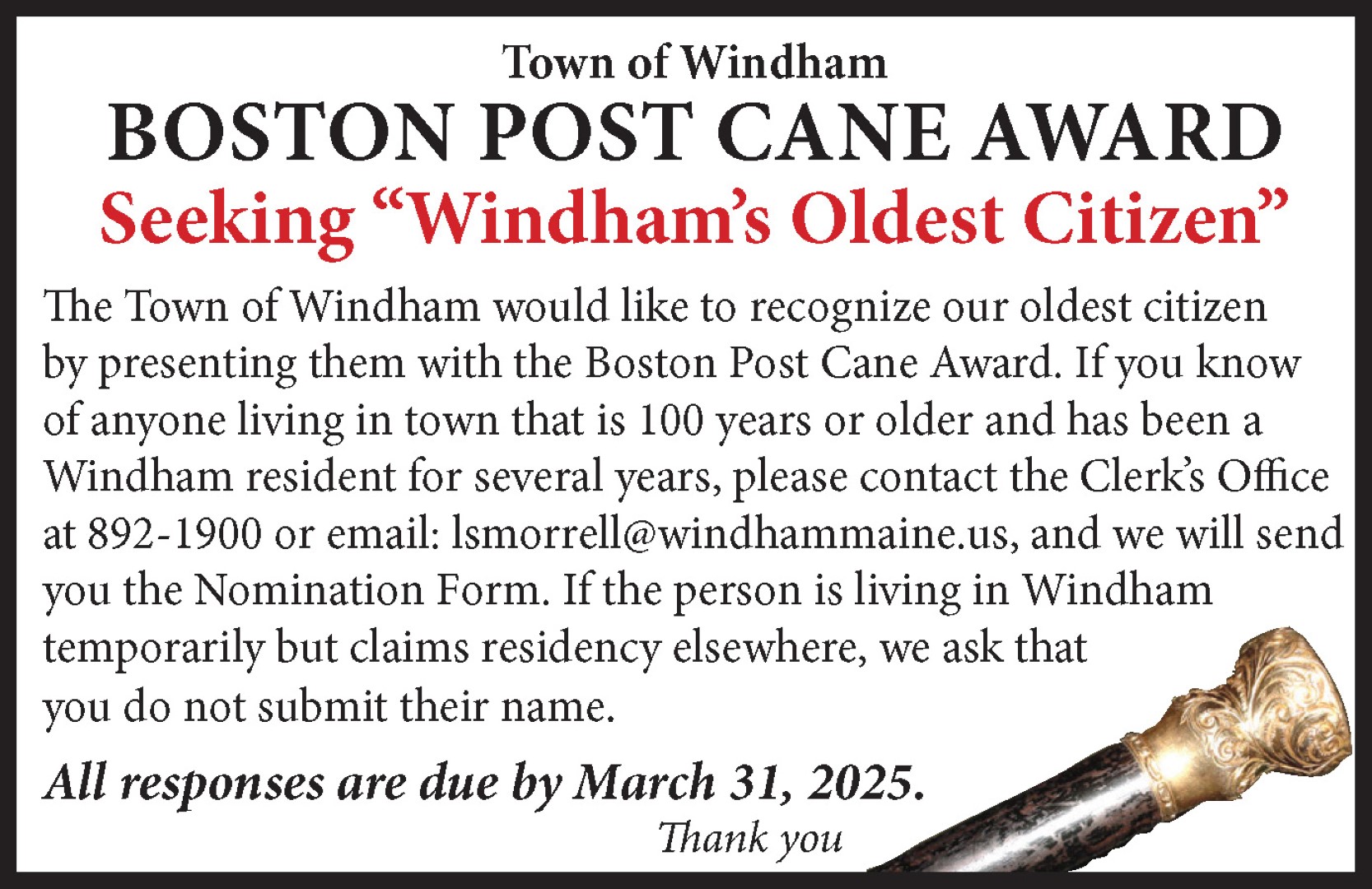 For most candidates taking the Oath of Allegiance in Windham, the road to United States citizenship has been a steep and narrow one requiring determination and grit to overcome the roadblocks and obstacle along the way.
A resident of South Portland, Mvatum Faraha immigrated from the Democratic Republic of Congo 17 years ago and began the slow process of becoming a United States citizen.

"I am so proud of myself for being patient and not giving up." said Faraha. "Seventeen years was a long time to have to work for my citizenship, but I did it. I am so happy I did it. I moved from the southwestern United States to Maine 10 years ago. I wanted to live in Maine because it is so quiet, beautiful and a place where I can enjoy good health and now call my home."

USCIS Immigration Service Officer Jeffrey Hamm concluded the ceremony by thanking all of the veterans in attendance for their military service and encouraged the new U.S. citizens to always remember the men and women that have made freedom possible.

"As you celebrate your new U.S. citizenship, please remember the men and women in uniform since our nation's founding that have offered their very lives in defense of our freedoms," said Hamm. Their selflessness helped to make ceremonies like today possible. I would like to remind you that being an American is not about a religion, the color of your skin; it's not about the place of your birth. United States citizenship speaks to our character as a country to go beyond the differences by giving us equal and full rights and responsibility." <