Raymond's annual town meeting will be conducted by secret
balloting on Tuesday, June 8 at Jordan-Small Middle School.
A number of committee posts and a seat on the town's Select
Board will be determined by the results of the voting. Also
being voted on is the approval of the RSU 14 school budget.
PHOTO BY ED PIERCE
By Briana Bizier
For the second year in a row, COVID-19 has disrupted the Town of Raymond's annual Town Meeting. This year, like in 2020, Raymond residents will be voicing their opinions on the town's proposed budget and candidates through a secret ballot at Jordan-Small Middle School on Tuesday, June 8 instead of during the traditional in-person Town Meeting.
"When we made the decision to use the secret ballot, we made it out of caution, and trying to take care of our townspeople," said Raymond's Town Manager Don Willard. "The whole idea of trying to do business in a pandemic is not easy. Our citizens and staff have been so cooperative and understanding of the safety protocols to keep people safe. We're very, very appreciative of our citizens and how great they've been to work with us."
Raymond's 2020 Town Meeting was also disrupted due to the pandemic, which resulted in the town's electorate facing an eight-page ballot to approve the budget items and ordinances that would normally have been approved with an in-person vote.
"Last year we didn't have any serious complaints," Willard said, "but the ballot was long, and there could be some voter fatigue."
This year's ballot is a bit different.
"It's four full pages on two sheets of paper," said Raymond Town Clerk Sue Look, and the items on this year's ballot are not expected to generate too much strife. "It's pretty much business as usual. There aren't any controversial issues on the ballot, that I'm aware of."
Look said that the budget items on the ballot, which include funding for Raymond's Public Safety and Public Works Departments, are the same as previous years, although the specific amounts differ.
Raymond's Finance Director Alex Aponte echoed Look's sentiments.
"When we were putting it together, we saw no need to make any major changes. There are no surprises in this budget," Aponte said.
Willard agreed, and shared some positive news.
"The town is in great fiscal shape," Willard said.
This year's ballot also includes the annual budget for RSU 14, which needs to be approved by voters, as well as several land use ordinance updates.
"These ordinance updates are necessary, and in some cases required by law," Look said.
Voters who wish to read up on the individual ballot items before voting can view the full warrant and the ballot on the Town of Raymond's website.
CANDIDATES
For many Raymond voters, the biggest decision they will face at the polls on Tuesday will be choosing their newest elected representatives. Incumbent Kate Levielle is running unopposed for a three-year seat on the RSU 14 Board of Directors, and Robert Gosselin and Kevin Oliver are running to fill two out of the five open seats on Raymond's Budget and Finance Committee.
Those three open seats could be an excellent opportunity for a Raymond resident with an interest in local politics.
"At this point, it wouldn't take very many write-in votes for someone to be elected to the Budget and Finance Committee," Town Clerk Look said. "That position certainly gives folks a good overview of the town and the functions. It's actually quite interesting, and it's a good way to see what the town is doing."
The only contested race on the upcoming ballot is to fill the one open position on Raymond's Board of Selectmen. Joseph Bruno, Dana Desjardins, and Abigail Geer are all vying for the position, which is a bit unusual for Raymond.
"There's only been one other contested race for Select Board in the seven years since I've been here," Look said.
The three candidates shared their platforms in the May edition of the Raymond Roadrunner as well as during a special Meet the Candidates Night on June 1 which was hosted by the Lion's Club and moderated by Bob Fey.
This forum gave each candidate a chance to introduce themselves and to field questions from Raymond voters. The tone of the conversation was mostly jovial and collaborative, although there were a few moments of mudslinging, especially when one candidate was accused of being a Yankees fan.
"One of the things I learned growing up in Maine is to leave things better than you found them," Abigail Geer told the audience in her introduction. "For me, that boils down to three things: Look for ways to help people, always go above and beyond, and have a heart for service. I've put that to work by working for organizations focused on the social good – schools, community building organizations and nonprofits. For me, this is the logical next step."
Geer spoke of her experience as a millennial who has done everything from cleaning houses to working in school systems, and she credits her ability to bring a new perspective, fresh ideas, and a new approach to solving problems through collaboration to her unique background. Her priorities include an emphasis on internet access.
"We need reliable, steady internet," Geer said. "It drops regularly now. We really need to think about the infrastructure we need in place to support not just those who work from home, but those who want to live in the 21st century."
Bruno also spoke fondly of his long history in Maine as he introduced himself to the audience.
"It's been wonderful growing up in this town," Bruno said. "For me, I have a commitment to public service in many ways, whether it's on the state level, being on the school committee, or on the select board. I took three years off – well, I wasn't really off, I was on the property/finance committee – and I miss the Select Board, I miss being part of this town, I miss making decisions for this town."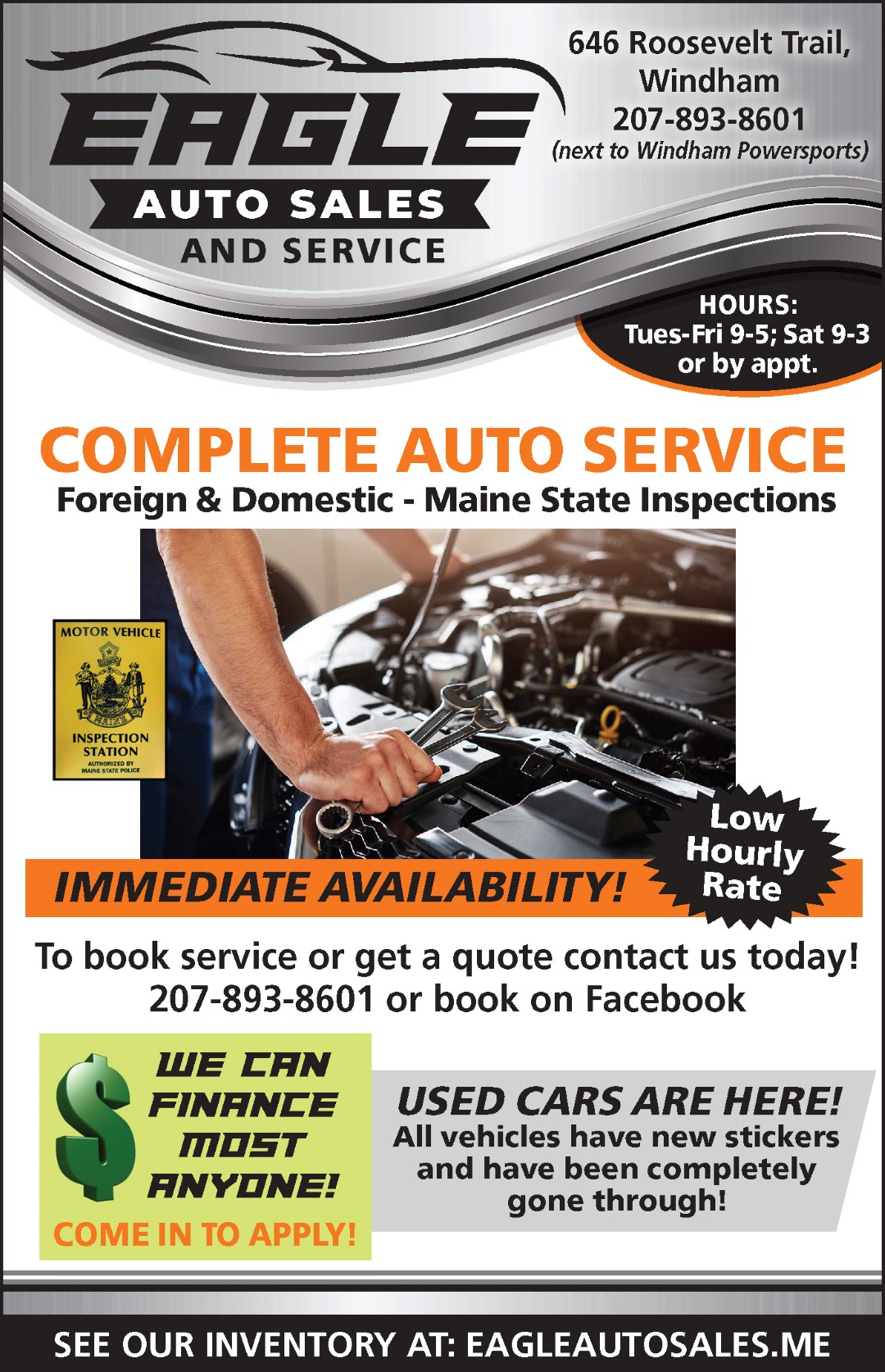 For Bruno, affordable housing is a key issue.
"We have to grow Raymond smart," Bruno said. "We need to make sure our taxes are affordable, especially for our seniors. We need to figure out a way to make it affordable for them and for everyone."
Desjardins also has a history on the Raymond Select Board, and he credits his renewed interest in the Select Board to the pandemic.
"I've got a lot of time now on my hands, with all this COVID, and I've been watching planning board meetings, zoning meetings. I've been living a pretty boring life," Desjardins said. "Watching a lot of the Select Board meetings – you know, I miss it. I enjoy the interaction with the people of Raymond."
ISSUES
Desjardins expressed a clear desire to keep spending and taxes low, as well as concern over zoning laws.
"Watershed issues are very important to me, and it should be an important thing for everyone else in this room and in this town," Desjardins said. "We also need to make a decision: are we or are we not going to allow cannabis sales in this town?"
All three of the Select Board candidates shared their hopes to revitalize the relationship with RSU 14 as well as to create a new comprehensive plan for the Town of Raymond.
"When was the last comprehensive plan done? In the 90s?" Bruno asked. "That's one of the things the Select Board will have to look at."
Geer agreed with the need for a comprehensive plan.
"Raymond is beyond beautiful," Geer said. "We need to know that, in 50 years, our grandkids will have the same access to this natural beauty that we have. We need a comprehensive plan to guide that."
When asked what they would bring to the Town of Raymond, the candidates all spoke of their desire to bring people together.
"Everyone's doing their own thing, and we're missing a sense of community," Bruno said. "One of the things missing in the town of Raymond is senior suppers and lunches, like we used to do."
Bruno and Geer both expressed support for the creation of a community center in Raymond, an idea which was countered by Desjardins, who suggested creating a stronger partnership with RSU 14 that would allow Raymond residents to use the existing school buildings as a gathering place.
Geer also spoke of the importance of community events.
"There's so much opportunity to do events that are low-key, low-cost, and have a high impact," Geer said. "We could do bingo night, we could do karaoke night, and those could be cheap and cheerful. We need those opportunities for our youngest and our oldest residents to come together, and we're going to get a lot of bang for our buck."
Whichever candidate they support, Town Manager Willard promises that Raymond residents will have a positive experience at the polls.
"We'll have a safe and well-organized, well-run election," Willard said. "People should get out and vote, it's important to vote, and we'll have that organized in a way that's safe."
State Representative Jessica Fay said that she agrees with Willard's call for Raymond residents to take an active role in their local government.
"Participating in Town Meetings and local elections is an important way for residents to make our voices heard," Fay shared via Facebook. "It's as important as state and federal elections."
Raymond's polls will be open in the Jordan-Small Middle School gymnasium from 7 a.m. to 8 p.m. on June 8. <