Friday, July 29, 2016
Flip to a Different Eagle Section
Governor Paul LePage and military officials converged on Camp William Hinds in Raymond on Tuesday for a briefing on the progress the military has been making at the Boy Scout camp over the past three years through the Innovative Readiness Training program (IRT). With projects like replacing the walking bridge over the Tenney River and building a new 20,000 square foot dining hall, the IRT troops come from the Marines, Navy, Air Force and Maine Air Guard reserves for two weeks at a time. Each group that arrives at camp has a specialty that they train on by doing projects set up by the IRT program manager.
"This camp serves 1 million residents in Maine and is used to serve thousands who visit beautiful Camp Hinds," said Pine Tree Council Scout Executive Eric Tarbox. "This program and the Assistant Secretary of Defense enabled us to do what we never could have done before." The camp serves more than 5,000 Scouts in the State of Maine.
The IRT program began in 1993 to give the military personnel real world experience training, according to Capt. Miles Shepard the civil engineer project manager for the IRT program. The engineering and construction units come for experience with construction, electrical, HVAC, pavement, communications, transportation, bussing to site and back, and food services.
Camp Hinds is the only Scout council in the nation to have this opportunity, Tarbox told the group gathered.
Working together with all branches of the military helps each group learn to do things better, to improve while teaching each other, said Capt. Kevin Wolff. Wolff outlined the projects completed or started last year which include a new access road, which will keep delivery trucks off the main camp road once the dining hall is completed, put a new dormer on the Messier Training Center, built the Tenney Bridge, built many staff cabins and poured the concrete for the dining hall.
Not only are the working at Camp Hinds, but they are also working for area towns, including Raymond and Casco.
"Everything the military is doing is phenomenal," said Lynne Teague, Pine Tree Council commissioner.
This year the units began by remodeling and upgrading the facilities at the medical lodge thanks in part to a design donation from the Stinson family from Sebago Technics, making it a four season building with new flooring, lighting and waterlines. They continued work on the range berms, put in a leach field, which required a lot of hand shoveling as well as dug water lines and communication lines throughout the camp. "They utilize their skills that leave a legacy behind for the Boy Scouts," Wolff said.
The IRT is in its seventh out of eight weeks of work this summer. The Boy Scouts will continue the progress after they depart, as well as the Air Reserve, which will take over the project management for next summer.
The invited guests on Tuesday were given a tour of the new dining facility, still under construction, and the existing structure that has been in use since the late 1950s.
"This is just great. I'm so impressed," said Governor LePage. "With all branches of government contributing, it's amazing that they pick up where the others left off. This is the right thing for the right place for the future of our state, the future of our children and the future of our country."
"It's very important to show our donors and the leadership from the Pentagon the dual benefit of training our young men and women to serve our country around the world and to see the legacy their leaving for generations for Scouts. By seeing their hard work and contributions in person, they're able to take pride in their investment in the youth of our country," said Tarbox.
The new four season dining hall and Bill and Jackie Thornton STEM center under the dining hall will be able to be used year round and rented out to organizations needing the space. "The sky's the limit," said Eagle Scout and board member Horace Horton about the rental potential.
The initial plan was for the dining hall to be used in the summer. However it was determined that it was less expensive to insulate and put in the better sprinkler system making it a year round facility, said Tarbox.
"I'm looking forward to spending some time in it, said Jake Decrow of Trask-Decrow Machinery who donated the industrial pump to move wastewater from the new facility. His son is a Scout.
The shooting ranges at Camp Hinds are "The finest ranges that any of us know about. They are safe and the best designed," said Tarbox. The NRA specific ranges were created by RJ Grondin & Sons using ballistic sand and all safety precautions. "This is a better complex than our high adventure complexes," Tarbox added.
"It's impressive," said Rep. Mike McClellan. "It makes me think what a great job Raymond Select Board is doing. Raymond is a great place to raise a family."
"I don't know of any other places like this," Tarbox said. Boy Scouts come here from all over the northeast for aquatics, shooting, the challenging outdoor personal experience low elements rope course built by Rotarians and to build fires. "It's a whole camp. We are the Boy Scouts," said Tarbox.
It was a summer camp unlike most summer camps. About 20 high school and home schooled teens from Windham and other lake region towns chose to participate in a week long program involving strenuous physical training, demanding drills and obedience to adult superiors.
For six days and nights in mid-July, Alpha Co. 1st Battalion, 3rd Army Cadets trained in tents and open fields learning the value of teamwork, setting goals and committing 100 percent toward their achievement. The cadets, ages 14 to 17 years old, are part of a school sanctioned program lead by Windham High School science teacher and U.S. Army First Sergeant Dan Wirtz. They meet several times a month through the school year for classes, drills and training exercises. Wirtz explained that the summer training week is a requirement of the Joint Military Cadets of America
"(It's) a great team building and training exercise…an introduction to the daily life of soldiers, sailors, airmen, coast guardsmen and Marines."
The highly visible encampment was located on Windham Center Road near the access road to the ball fields. Tents and Maine Army National Guard vehicles occupied the site, which was formerly known as the Strout property.
The cadets have been a tight unit since May of 2015 when the group was formed. During at least three visits made during the training week, cadets were observed working together as one, constantly engaged in supportive roles, and collaborating through assigned tasks with purpose and concentration.
During the course of the week the cadets engaged in numerous, formidable activities such as land navigation using map, compass and GPS; fitness training; marching (including a six mile hike with gear); medical training involving the application of tourniquets, CPR, responding to trauma, buddy-carrying and other evacuation techniques; combat formations that train cadets on engaging hostiles and breaching/clearing rooms; and finally, a field trip to the Gardiner National Guard Training Center to complete their annual qualification on the M-16 rifle and M-9 pistol.
The youthful participants were quick to point out, "We're not just about drill, and this is not grown-up soldier games."
Wirtz said, "This is not for everybody," adding that several participants had dropped out since the program's inception.
Asked about his interest in the cadet program, Windham High School senior James Mannette, 17, said there is military history in his family and "I've always looked up to veterans. I thought this would be a good way to get a taste (of that life) to see if I would like it."
Last June Mannette was selected as one of 600 seniors nationwide out of 2,000 applicants to attend a summer seminar at the Air Force Academy in Colorado Springs.
"It sealed the deal for me," he said, "And I'm lovin' this week. It's giving me awesome insight on the basics, and it's so cool to get away with this group as brothers and sisters. Cadets can be an inspiration for the greater good."
Mannette's comments were echoed by fellow WHS senior Jordan Nelson, 16, "(This experience) promotes self-discipline and integrity. It's not kids playing Army. It's about brotherhood and camaraderie. It takes more than one to make a mission."
Mannette has set his sights on the Air Force Academy. Nelson said he looks forward to a future in the military, followed by college and the police academy.
Wirtz credits the Maine Army National Guard, the school system and parents with contributing to the success of the summer session. He said two National Guard recruiters, SFC Gardner and SSG Pernal, were phenomenal teachers and leaders.
According to Gardner, "This is the test, the crucible for more intense training. These kids have stepped up." And he noted that the cadets seemed to have absorbed a great deal from their year under Wirtz. He also observed how the older students were acting as mentors to the newer cadets.
"Even if they don't join (the military)," continued Gardner, "the discipline and respect they've learned will carry into their life."
For example, he said, "If I call mess at 1300 hours (meal time at 1 p.m.), and they're not there, give me push-ups. It's about consequences."
Breakfast and lunch at the encampment required little preparation. No cooking. Instead, a MRE (Meal Ready to Eat), which is a field ration consumed by servicemen and women that has a full day of calories, is eaten. The evening meal was a bit more palatable for most of the cadets. Wirtz explained that parents would deliver a home cooked dinner, and that Amato's and KFC in Windham stepped up as well.
Asked to reflect on the week, Wirtz said he felt the cadets learned a lot about themselves, dug deep, and discovered they could accomplish more than they ever thought they could. Overall, "…the week was an event that will stick with the cadets for the rest of their lives."
DSCN2025 C/PVT Katelyn Walker and C/PVT
Brianna Spaulding
DSCN2029 C/PV2 Nick Nimblett
DSCN2030 C/CPL Zach Willson (Seated) C/PV2 Nick Nimblett (putting camo facepaint on C/CPL Willson C/PVT Braden Black (behind) DSCN 2031 C/PFC James Mannette DSCN 2032 C/PVT Braden Black
Friday, July 22, 2016
Flip to a Different Eagle Section
Kayla Collins is a typical teenager, excited about entering high school, sort of, active in sports, and rolls her eyes at her brothers, except for the fact she has a rare combination of disorders that put her in a category all on her own.
Kayla was chosen to be the Maine patient from Boston Children's for a June fundraising campaign at Shaw's. From the literature, this is Kayla's story. "A misdiagnosis at her local hospital placed two-year-old Kayla in a tragic position: She would never walk, talk, or function properly. A second opinion at Boston Children's changed the entire trajectory of her life. Kayla in fact had a rare chromosome disorder—one of less than 500 known cases. A multi-disciplinary team of doctors immediately involved Kayla in state-of-the-art therapies, and connected her with their national network of specialty doctors. Over time, Kayla advanced—she walked, she talked, she started school, and experienced the milestones every child should. Now 14, Kayla will always be a steady patient—but more so, she's a student and soccer aficionado, with dreams of becoming a veterinarian."
Kayla and her family are committed to raising money for the Boston Children's Hospital fund for families who are patients of the hospital. She is the State of Maine Patient Representative helping to raise a lot of money for the hospital in the last two years. Recently she did a radio interview for a Boston station with other patients, which raised $600,000 in two days. She also raised money in partnership with Shaw's last month. Kayla is the daughter of Dave and Trista Collins. Fundraising has become a family affair with Kayla's parents and two brothers, Tyler, 13, and Bradley, 11, also getting involved.
"Some of the kids are too sick. This is a way we can help out," said Trista. "Annually, they treat quite a few kids from Maine," she added.
"We are willing to help out with anything," said Dave.
From raising money with the Boston Marathon to now having three patient partners at the New York Marathon who will run in Kayla's honor, Kayla is one of the top fundraisers for the Children's Hospital Trust. "The goal is to raise money for the hospital and kids. They usually give families money for gas, meals and hotels," Kayla said.
The patients are also given special treatment like tickets to the Museum of Science and the opportunity to meet celebrities and legendary sports figures, when they are around the hospital.
"They treat the kids like rock stars," said Trista. From the valet parking to the exceptional care, the Collins' rave about the hospital.
Trista loves to go to the various fundraising races. Last weekend at the Tri-for-a-Cure in Portland, Trista stood at the finish line in tears. "There are stories behind every face you see cross the finish line," she said. "It's more about the hospital than anything."
The family was relieved to work with Boston Children's Hospital's Developmental Medicine Unit, when Kayla was first diagnosed. "
Our first visit with Dr. Lisa Albers Prock was the beginning of a new life for Kayla, and for our family. Within a few weeks of that first visit, we found out that Kayla did not have autism but instead has a rare chromosome disorder called 7q11.23 duplication. She provided us with additional diagnoses and treatment options that we had not tried," said Trista. Kayla is only the third person in the world with the chromosome disorder. While at the hospital the patients are given 150 percent care from the doctors.
"They give their full attention, all the time," said Dave.
Doing all the fundraising is a way for the family to deal with the constant worry over Kayla's condition. "While waiting for answers, it's something to focus on," said Trista.
Kayla returns to the hospital every three months. "We stop at Sonic on the way back. They have the best shakes," Kayla added.
"We recently found out that in addition to her genetic condition, Kayla has heart and brain conditions as well. While we wait for further testing and try to come to terms with what that means, we know that Kayla is in good hands," said Trista.
Trista said she doesn't expect that her friends and family will donate every time she posts something on Facebook, but they are grateful for those who do. "They are incredibly generous and giving," she said of her friends and family.
"Within minutes of posting the radio recording, donations went up," said Dave. "We certainly have benefited from that stuff." Kayla receives experimental medications that have only been tested on mice before her.
"There's no one else with her combination of issues," Trista added. "She's the only one identified. It's the combination that's the problem."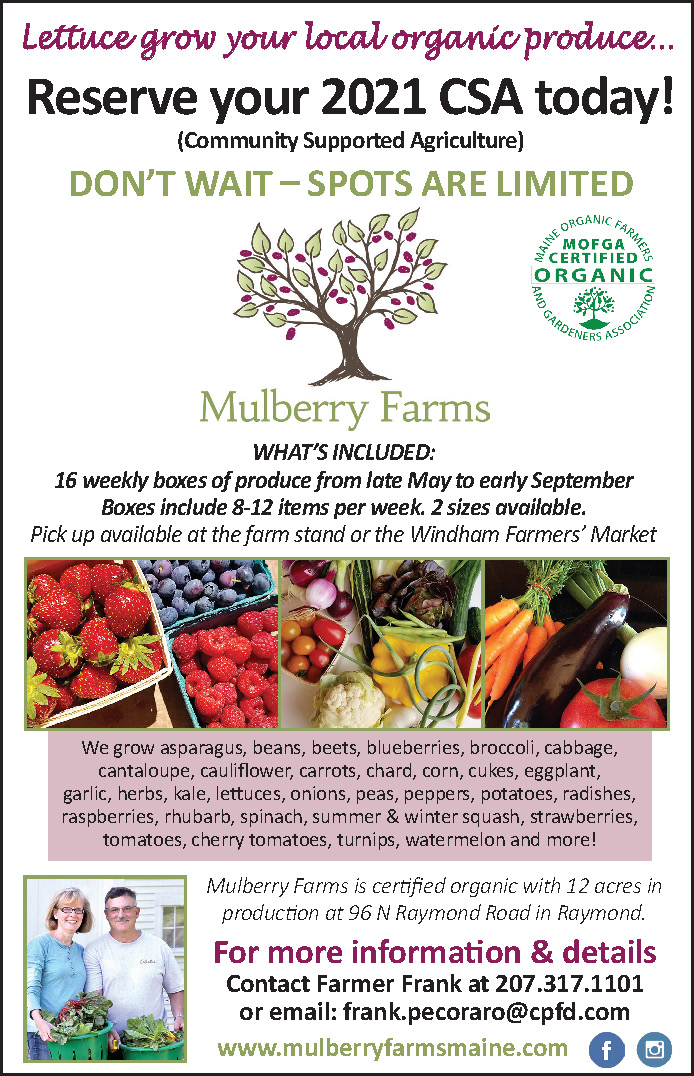 When people ask Kayla if she's going to die, she shakes her finger at them, "no, no, no, not today."
She
loves soccer and will be on the field hockey team in the fall at Windham High School. Although she can only do two to five minutes of strenuous exercise per week, she is excited to be on the team. Kayla is also involved in Girl Scouts, enjoys drawing, painting, cooking and baking.
For more information about donating to Boston Children's Hospital or Kayla's story, visit http://fundraise.childrenshospital.org/site/TR?px=1305688&pg=personal&fr_id=1470.
There's nothing better than jamming out to a great band live, unless it's listening to the live music at Dundee Park in Windham while swimming and hanging out with friends. This was exactly what happened last Wednesday at the first Concert in the Park night.
The Hurricanes kicked off the series with a collection of pop, current and oldie danceable tunes. They interacted with the audience and made the concert fun despite having their audience all over the park looking for shade or a place to grill.
"This is a treat for us," said Mike, lead singer for The Hurricanes. "We're happy to kick it off. Hopefully more people will come with word of mouth."
"Music is good for you. Come have fun," said Patrick, the drummer.
The original members of The Hurricanes have been together since 1986 at Deering High School. This version has been performing all over southern Maine for 12 years. The five man band includes Mike, Snoopy on lead guitar, Bobby on bass, Sunny on Sax and Patrick on drums.
"It's all about interacting with the crowd and getting the crowd involved," said Snoopy.
The hot evening was perfect for swimming and sitting in the shade. The audience ranged in age from kids to seniors. Families grilled, brought picnic dinners and visited with friends, all with the music in the background.
"I haven't been down here in 50 years, since before it was a park," said Allan Phinney. "This is a nice little park."
"You never look in your own backyard," Rachel Phinney agreed.
Parks and recreation director Linda Brooks was pleased with the turnout of close to 250 people. Cars were parked down the access road off Presumpscot Road filling the parking lot. The concert started at 6:30 p.m., but people trickled in all night.
Dance Studio of Maine's competition dance team sold concessions and every week a different non-profit will sell baked goods, chips, popcorn or other snack food as well as water.
Eighty-year-old Sally Phipps of Windham signed up to attend all four concerts. "With the first song I knew I'd hear good music," she said. She clapped and shook her hands to songs from her generation, she added.
The concert series will take place every Wednesday for four weeks. The final two concerts are Douglas Elder and top local musicians on July 27
th
and on August 3 join Rick Charette. For more about these performers visit Town of Windham on Facebook. The concerts are from 6:30 p.m. to 8 p.m. The park closes at 8 p.m. For more about The Hurricanes, visit them at
www.TheHurricanesMaine.com
.