Sweet and juicy tomatoes, crisp cucumbers, fresh herbs, fresh baked cookies and sweet breads;

if your mouth is watering at the mention of these words, then what follows next will surely strike your interest - a farmers market where one can purchase fresh locally grown fruits and vegetables and homemade goods.
The newly formed Farmers Market at the Rotary offers that and more every Thursday from 3 p.m. to 6:30 p.m. in the Seavey's parking lot located at 421 Roosevelt Trail in Windham. Other items that are available to purchase include: pork, eggs, goat milk soap, handmade baskets, granola, certified organic produce and herbs.
Farmers Market at the Rotary is an independent group organized by Julee Applegarth from Sweet Relief Farm in Standish. It features local artisans from groups such as: Mini-Hooves Farm from Limington, The Purple Wisk from Westbrook, Bantu Somalian Community from Lewiston and Sweet Relief Farm from Standish.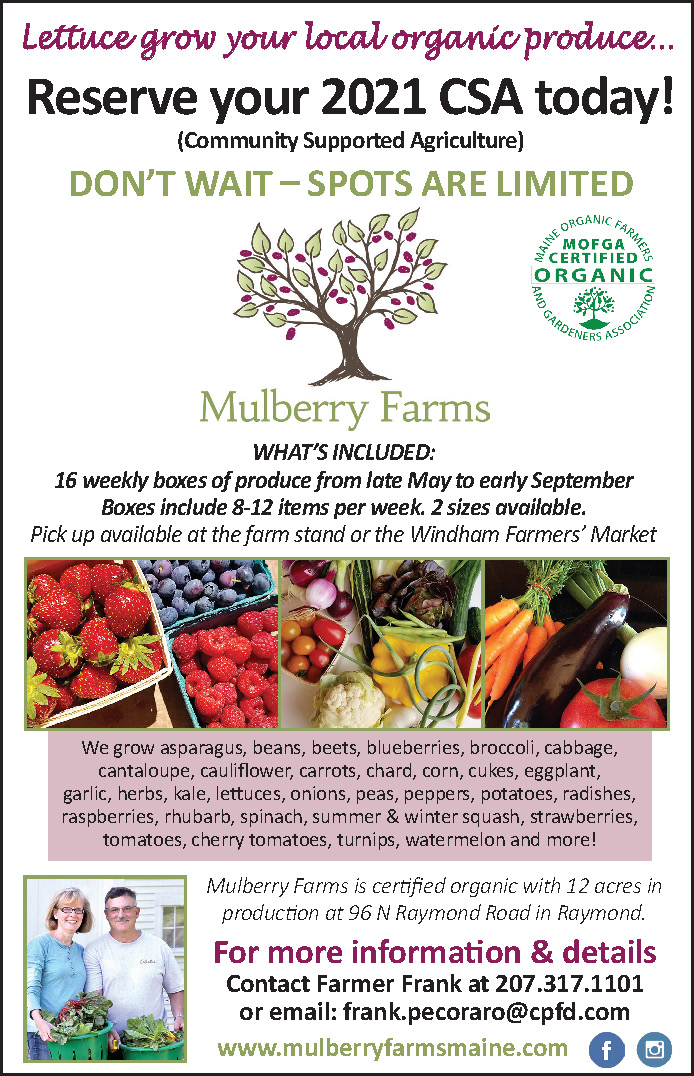 Community farmers markets have grown substantially in the past 10 years and
are the place for entrepreneurs to test products and community members to gather. Their presence adds economic growth as well as increases the community networks.

In fact, Applegarth expressed it best,
"It is all about connections," she said as she explained how this farmer's market began.
Currently there is not a town sponsored Farmers Market in Windham, but it is in the works. "Although Farmers Market at the Rotary' on Thursday afternoons

is a sole entrepreneurial venture and not a town sponsored market, it is in the plans with the Town of Windham to have a weekly farmer's market as soon as next summer," says Tom Bartell Director of Economic Development. "It is our hope that by next summer, we will have many area farmers gathering in one location on a weekly basis to provide fresh produce to the community and to promote economic sustainability for area farmers."
On Tuesday evening August 8, the proposed town sponsored farmers market was on the agenda to be reviewed at the Town Council Meeting. The Town Council continued its strong support for a farmers market and tasked the Windham Economic Development Corporation (WEDC) to continue its organizational efforts toward starting a market early next year. The Council asked WEDC to return with a more detailed plan and any requests for resources in the next few months.
For now, Farmers Market at the Rotary is the place to go for fresh local produce and goods.

If you miss them on Thursdays, you can reach out to the artisans directly and check out what is upcoming by liking their Facebook page: Farmers Market at the Rotary.
If you are interested in participating in and selling produce at the proposed Town of Windham farmer's market, please contact Bartell at thbartell@windhammaine.us