Then: Sebago Basin
"Windham Then and Now" - The fifth in a series of historical topics about Windham's unique history and heritage
Some local residents once said the establishment of a Walmart store in the center of North Windham was a watershed moment in the transition from country town to suburb. Today, many residents concede they don't know or can't remember what occupied the site before the big store's arrival in 1994.
The Manchester family, descendants of Stephen Manchester (a founding settler), have lived on the property for well over 150 years. In 1958, Lawrence and Francis Manchester established Sebago Basin Tenting, a campground that became a destination for thousands of visitors from all over New England and Canada. Some stayed for a few days and others, seasonal patrons, settled in for the summer. The area boasted 29 original campsites with a variety of activities from swimming and boating at nearby Sebago Basin beaches to ball games, dancing, horseshoes and campfire sing-alongs. Their son, David, and wife Carol, shared some of the memories.
Writing in the Windham Historical Society's quarterly newsletter, retired teacher and author Carol Manchester reminisced, "The (Manchester) family-owned business on Route 302 . . . was easily recognized by its iconic A-frame structure (rec hall), a local landmark (and) point of reference for visitors."
Built in 1961, the imposing rec hall, 32 feet to the ridgepole and easily visible from 302, accommodated registrations, dispensed information and was the central meeting place for gab, games, dancing and leisure.
A gazebo was soon added. On warm summer evenings a pull-down screen would be hung from its side, film threaded through a 16mm projector and movies shown to campers who would gather under the stars, seated on in-the-round benches.
In those times, a Maine camping experience was unique. David recalled a New Jersey camper's remark about the crystal-clear Sebago Basin water. "He stepped into the water, looked down, and exclaimed, 'I can see my feet.'"
Over the 1960s and 70s, the campground expanded from 29 to 175 camp sites. The expansion, maintenance and administration was, according to David, the combined effort of the Manchester family, including his parents, six brothers and sisters, cousins, friends and neighbors.
"For us, it was a great place to grow up. And many of the campers became our close friends."
As Sebago Tenting grew, so did the variety of campers and activities. The sandy basin beaches welcomed sunbathers and swimmers. The 20 or so boat slips afforded lake exploration and water skiing. Visitors also delighted in the live bands, square dancing, camp fires, cultural speakers and ping pong and pinball in the rec hall.
Highlight activities for kids included hayrides behind the old Farm-All tractors; messy, but tasty, watermelon eating contests; decorating bicycles and floats for holiday parades through the wooded roadways and campfire songs with local singer/composer Rick Charette.
Now: Walmart sits in the location now.
Competitive games, remembers David, were wildly popular. "Every night, the ball field filled up with spectators to cheer on their favorite softball teams. Sometimes there was even a double-header." Enthusiasm also ran high for tug-of-war games, 3-legged races and horseshoe tournaments.
"We had so many wonderful people who energized the games and activities," recalled David, "There was one guy. We called him the Mayor. He had a big presence. He looked and spoke like a mayor, a real unique personality and a natural supervisor. He was always helping and organizing." The mayor, he said, returned for many seasons. Of the 175 campers each year, many were repeat patrons, and over 50 were seasonal.
In addition to being the owners, "Our family was major participants," said David.
The high degree of hustle & bustle also spawned entrepreneurial opportunities for youth. David and Carol's son, Lawrence, opened a steamed hot dog stand. Another son, Walter, became a bicycling newsboy, delivering Portland Press Herald and Evening Express newspapers to the campers.
Through the 1970s and 80s, the camping experience and equipment became more sophisticated. The introduction of canvas top and pop-up trailers, and later, motor homes and RV's prompted modern updates to the Manchester campground, including electricity and bath houses. Also, a name-change that was more in keeping with the times seemed needed. Sebago Basin Tenting became Sebago Basin Camping.
In February 1986, a major set-back: Vandals broke into the A-frame and started a fire. As described in Carol Manchester's article, it was "the beginning of the end. Because of the deep, snow-covered quarter mile road to it, firefighters could not save the building. The business opened for the next two seasons but the A-frame, center of the campground experience, was gone and greatly increased insurance premiums - it closed after 30 summers."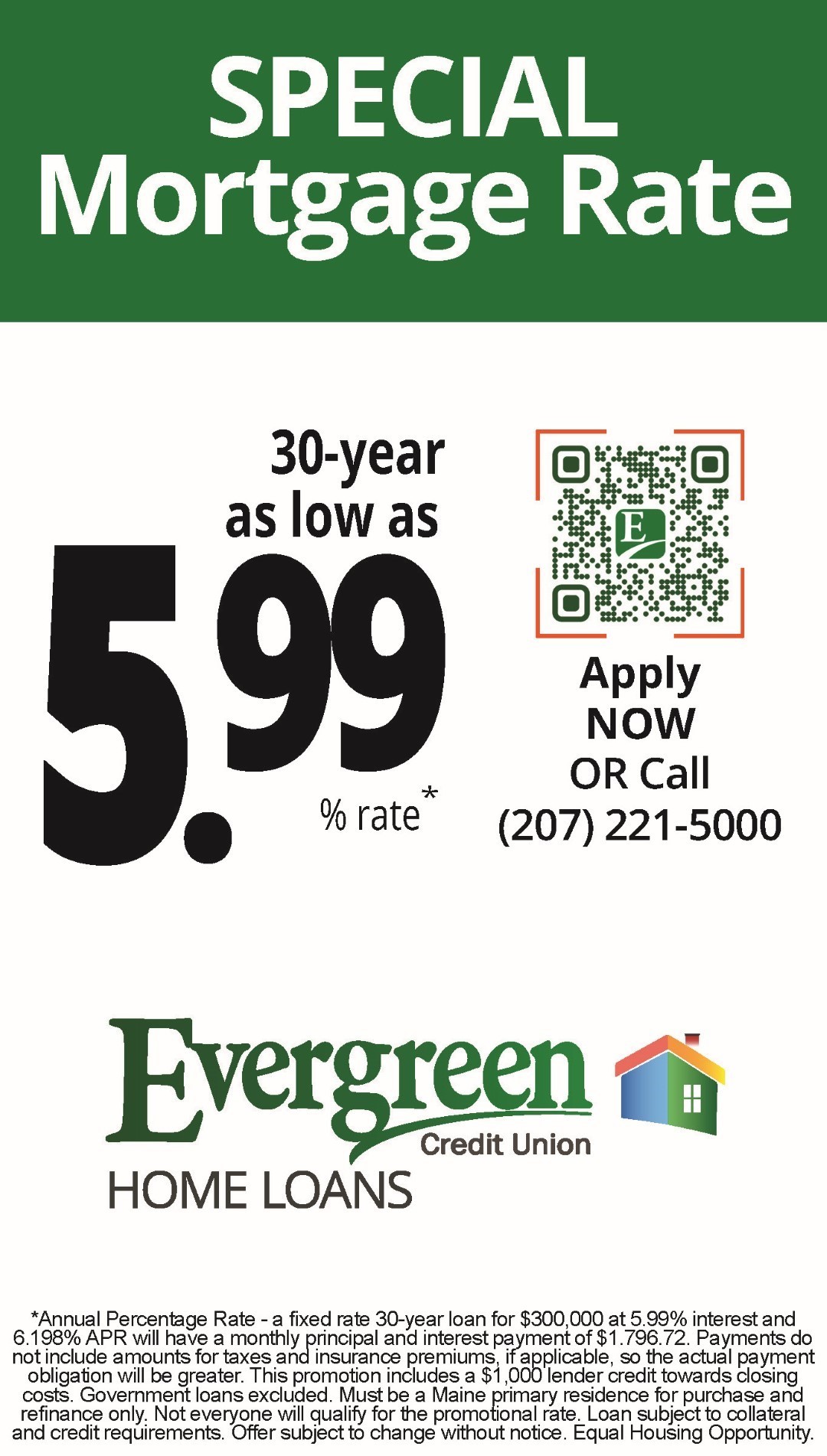 For those who remember, a shopping trip to Walmart and surrounding stores can be somewhat surreal. Whether treading through housewares or the market, it's the same space occupied by 30 years of camping vacationers, back, not so long ago, in those country-town days.