Local youth have an active role in Be The Influence
I
t's an African proverb that has gained popularity since the mid-1990s from the book title of the same name, "It takes a village to raise a child." Be The Influence, a Windham/Raymond collaboration of individuals and organizations that work together to reduce substance abuse in the community is a successful example of that proverb.
The concept of Be The Influence (BTI) began in March 2014 as a group of Windham and Raymond community members joined forces to raise awareness and address the concerns of substance use and abuse. As a result of the Drug Free Community Federal Funding, the BTI coalition was officially formed and began to focus its attention on the youth within the community.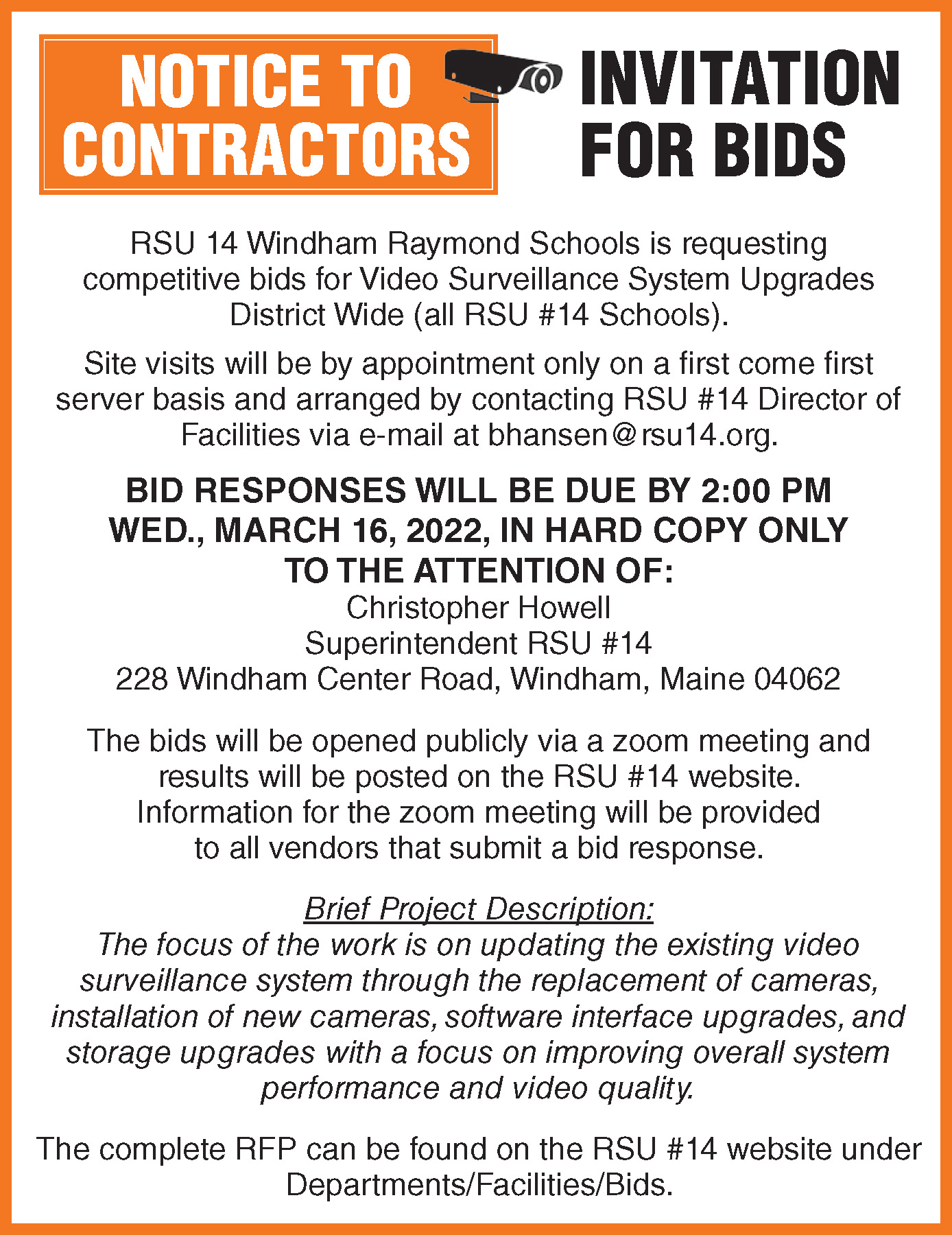 The BTI vision is to

provide support and resources to students as well as communicate a consistent drug-free message, assuring students that they live in a community that cares about them.
The coalition is comprised of various members of the community that include: RSU14 staff and teachers, local law enforcement, town council members, the Sebago Lakes Region Chamber of Commerce, prevention and counseling organizations, libraries as well as community and business organizations.
Coalition members join forces because they want to make a difference and influence youth in positive ways.
"We work collaboratively to educate, engage and motivate the youth in making wise decisions and practicing healthy behaviors," stated Laura Morris, BTI Director.
Laura Kulaw, otherwise known as L.K., is a Heath Teacher at Jordan-Small Middle School and one of the many coalition members who also acts as a youth resource representative. She feels passionate about being a positive adult role model. "I believe kids need positive role models and direction," stated L.K. "There is a lot of conflicting and misinformation out there regarding drug use and I want to help them sort it out with accurate facts."
L.K. also stated that she enjoys educating students and having them get involved to make a difference too. "If we can educate and give them an active role, they can speak to their peers about the effects of substance abuse."
Aimee Senatore, Executive Director of the Sebago Lakes Region Chamber of Commerce (SLRCC) is also an active coalition member. "I am personally involved because I have young children nearing the middle school age and want to do my part," Senatore explained. "I want to not only educate myself but empower myself and my children with the knowledge and skills we need to be a healthy and happy family. Professionally, it is part of the SLRCC's mission to foster strong communities within the towns we represent. Protecting our youth from substance abuse has a direct impact on the quality of the workforce in the years to come and the health of our communities as a whole."
Windham Police Department Patrol Captain, Bill Andrew is also part of the BTI coalition. Andrew participates because he wants to collaborate with others in the community, providing a positive and consistent message to the youth. "As a police department, we want to provide the same message on the street that is provided in the classroom and beyond," explained Andrew. "To do that, we work collaboratively with BTI and have police officers and drug experts speak to students on an interactive level in their Health Classes. It's important for the students to see and speak to the officers on a personal level on issues such as drugs without feeling threatened." Andrew encourages students to make wise decisions and to consider the long-term effects of drug and alcohol use. "Using drugs will affect a student's academic success as well as their athletic abilities and other favorite extracurricular activities," Andrew stated. "I encourage them to think about their future, three to five years from now, and where they hope to be. It is very important that they understand the impact drugs have on their brains."
Although there are many conflicting thoughts surrounding drug, and specifically marijuana use, there is overwhelming scientific evidence that marijuana use among teenagers and the effect it has on their developing brain is of major concern. The American Psychological Association (APA) confirms Andrew's statement regarding the use of mind-altering drug use and the developing brain.
Most experts agree that the fully developed brain occurs around the age of 25 (some say 21)

.

As a result, the brain is still "under construction" and studies indicate that drug and alcohol use have an effect on that developing brain.
According to the APA, marijuana shows some promise for treating medical conditions. However, "
At least some of those benefits are thought to come from cannabidiol, a chemical component of the marijuana plant not thought to produce mind-altering effects. But there's a lot left to learn about this and other chemical compounds in marijuana. What's clear, however, is that marijuana's signature high comes from a psychoactive component known as tetrahydrocannabinol (THC). And evidence is mounting that THC is not risk-free."
www.apa.org/monitor/2015/11/marijuana-brain.aspx
The above study also indicates that, "heavy marijuana use in adolescence or early adulthood has been associated with a dismal set of life outcomes including poor school performance, higher dropout rates, increased welfare dependence, greater unemployment and lower life satisfaction."
There are many ways one can get involved and make a difference in the life of the Windham/Raymond youth. "It's a community effort," Andrew stated regarding the importance of becoming a coalition team member. "From the Police Department to the school board to various businesses – it takes all of us to make a healthy community."
Any individual or organization can become a coalition member. All it takes is a passion to make a positive impact, no matter your area of expertise. "It takes a village, and anyone can make a difference," Morris said. "Your expertise and interest can move mountains."