Ed Quinlan (L) and his nephew James Mannette
Ed Quinlan, 82, has the military woven into the fabric of his being. His father was in World War I, his three brothers served in World War II, Korea and Vietnam respectfully, and Quinlan served in the Army in Germany after the war. He recently took a trip to Washington D.C. on the Honor Flight Maine, where veterans are given a once in a life time chance to experience their memorials.
"It was a wonderful and emotional trip," Quinlan said. He was able to visit each memorial that symbolized the service his father and brothers gave to the United States, as well as his own memorial. "We went to all the memorials. Each one represented a brother to me."
Quinlan served as a private first class for two years in the Army. He was drafted and spent 16 months of his two years in Germany. His unit was one of the last to travel overseas by ship. It took 11 days to sail across the ocean and 13 days to return, he said. He marveled at the whales swimming alongside the ship during that trip.
Quinlan grew up in South Windham and was a 1954 graduate of Windham High School. He worked for S.D. Warren Paper Company for 34 years.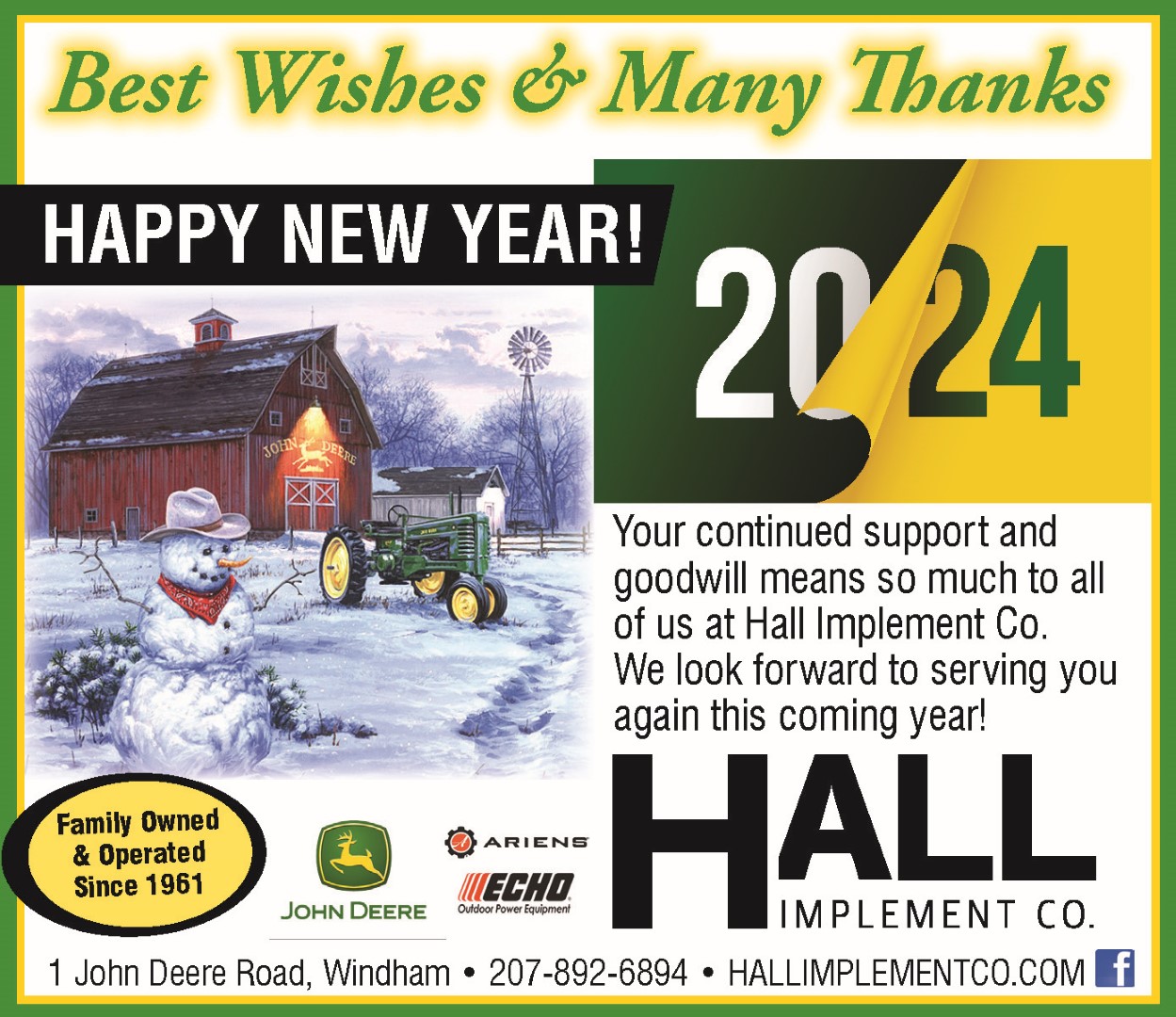 Quinlan was nominated to go on the Honor Flight by his niece Anita Quinlan. Last year, Anita's son was a member of the ROTC group at Windham High School. They went to a homecoming at the Jetport and she decided to look into the program for her uncle. She didn't expect anything to come of it, but a few weeks before the flight they were told Ed was cleared to go.
Each veteran traveled with a companion and for Quinlan it was his nephew James Mannette, who will soon be entering the United States Air Force Academy in June.
"My heart is full and glowing after spending the weekend in Washington D.C. I was very fortunate to escort my great uncle, a US Army Korean War Veteran, alongside many other WWII Veterans to see their memorials with Honor Flight Maine," said Mannette.
He was most impressed with the stories the veterans told. One man was an Army Colonel who had served in many wars. He had a Purple Heart and three Silver Stars. "He was the first to come up to me and thank me for my service, which was amazing coming from him," Mannette said.
This was the first Honor Flight of 2018, which transported 48 veterans, 48 guardians and three or four volunteers to Washington DC.
Quinlan's favorite part of the trip was Arlington National Cemetery. "I could not believe or imagine all the headstones. Four hundred thousand headstones," he said. He enjoyed seeing the changing of the guard at the Tomb of the Unknown. "It was a once in a lifetime trip."
Quinlan had been to Washington D.C. with his wife before she passed away, but this trip had its own merits as the volunteers made sure they always had water or a snack in their hands. Each veteran was also given a disposable camera to record their memories.
"It was first class," Quinlan said.
They saw the Women's Memorial, Navy Memorial, Air Force Memorial, Arlington National Cemetery and Fort Meade, were some of the highlights, said Mannette.
When the flight arrived back at the Portland International Jetport, the veterans were greeted by hundreds of people waving flags and clapping for them. For many it was the first time they returned and were celebrated. Honor Flight Maine held mail call for all of the veterans who received a pack of letters from family and friends.
Quinlan received letters from Susan Collins, Angus King, his son in California, his son in Gorham and from students in his niece Anita's class, thanking him for his service. Representative Bruce Poliquin was there to greet the returning troops.
"The stories these veterans have are extremely powerful, and their patriotism is far from subtle. Full of laughter and smiles, these brave souls never cease to show love and pride for the country they fought for. These veterans changed the world, and their contributions will be forever honored," Mannette said.
Honor Flight Maine is a non-profit organization solely to honor America's Veterans. Priority is given to terminally ill and frail Veterans. It costs $17,500 to send one Veteran on the Honor Flight Tour and the trip is funded completely through sponsorships and donations.
"We can't all be heroes. Some of us get to stand on the curb and clap as they go by." - Will Rogers