Fire truck dedication ceremony
By Briana Bizier
On October 28, the town of Raymond welcomed a new fire truck into its fleet. Tank 2 has been dedicated to Captain David Mains, a beloved member of the Raymond Fire Department who passed away in June of this year. The dedication of Tank 2 assures his memory lives on.
The truck named in honor of Captain Mains
was built by METAFAB Fire Trucks. It has a 3,000-gallon tank and is designed to carry water to fire scenes in rural areas without access to fire hydrants. Those familiar with the town of Raymond will note fire hydrants are a rarity and will be relieved to know Tank 2 is standing by in case of emergency.
Ninety percent of the funds used to purchase the vehicle came from a FEMA grant written by Deputy Chief Cathy Gosselin, and the remaining ten percent of the funds were contributed by the town of Raymond.
"
The ceremony of pushing a truck into service comes from old fire traditions," Deputy Chief Gosselin explains. "The horse-drawn fire wagons had to be pushed into the stations as the horses didn't like backing up. The christening of the truck was taking water from the old tank truck and placing it into the new truck. Everyone was invited to help dry the truck after it was washed and then to push it into service."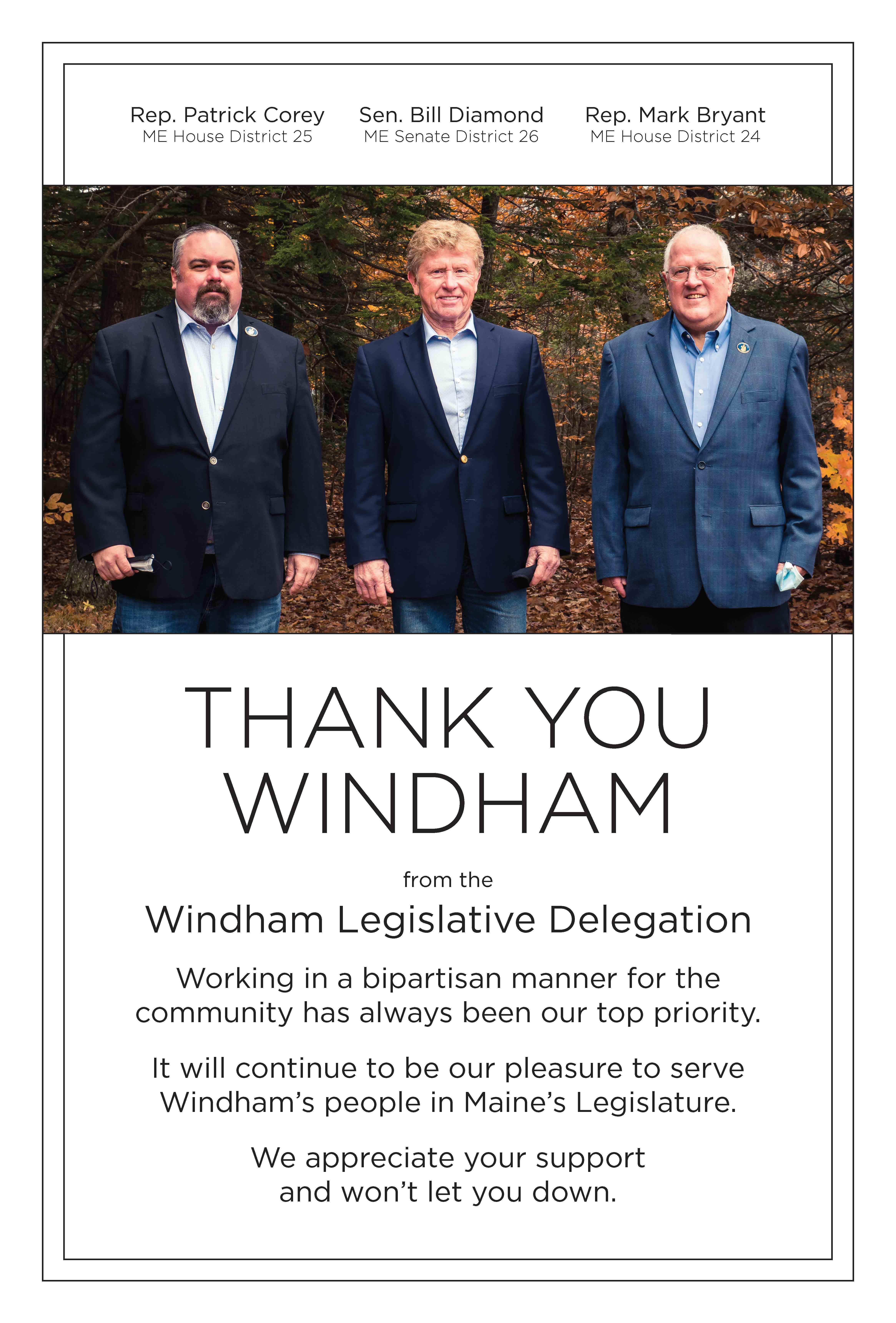 Tank 2 was welcomed into service during a ceremony attended by 75 people. Chief Bruce Tupper offered a welcome and explained the tradition of putting a new truck into service. After a ceremonial transfer of water by firefighters
Chris Nassa and Doug Kerr, the truck was christened by firefighter Brandon Cunningham and L
ieutenant Andrew Jordan
. The truck was then officially "pushed"
by Captain Scott Mildrum, who was assisted by the speaker Alice Mains, Dave's aunt; Jen Mains, Dave's wife; firefighter Charissa Kerr, who spoke about Dave's history with the Raymond Fire Department; Noah Mains, who unveiled the plaque; and Deputy Chief Cathy Gosselin, who offered the closing.
"David's name is David Alexander Mains," Gosselin explains. "As a kid he couldn't pronounce Alexander, so said his middle name is alligator!"
Hence, the logo being put on Raymond
's newest fire truck is a fire-fighting alligator complete with a water bucket, axe and helmet.
David Mains is deeply missed in this community. Through the dedication of this new fire truck, Captain Mains is still protecting the homes and businesses of Raymond, Maine.