By Briana Bizier
On a blustery Saturday in late March, a team of Windham High School students traveled to the University of Southern Maine's Gorham campus to compete with mousetraps, calculators, and batteries. Maine's annual Science Olympiad competition, which dates back to 1986, brings together teams of students from middle and high schools across the state.
"
There's no other competition like it," explained Pamela
Ferris-Olson
, one of the two directors of the 2019 Maine Science Olympiad. "The events run across all STEM disciplines, from the build competitions to biology to physics. At least two students compete in every event, so kids learn how important it is to cooperate. The students win on the strength of their team."
Maine Science Olympiad
's events range from tests on subjects as far-ranging as herpetology and forensics, which are written, administered, and graded by a group of dedicated volunteers who follow national standards, to "build" competitions where students design and construct something beforehand which is then tested and evaluated by volunteers on the University of Maine campus. The entire event is a celebration of math, science, and engineering. Windham High School's team T-shirts poked fun at popular perceptions of science by using the symbols for nitrogen, erbium, and dysprosium from the Periodic Table of the Elements to spell out: NErDy.

"
We have 23 events covered by 15 kids," explained Daniel Wirtz, one of the two teachers who serve as coaches for the Windham High School team. "So, our team has to have a wide range of knowledge
and experience."
For the build events, Wirtz said, students are required to bring their completed machines as well as their test and run logs to the competition. As we spoke, the Mousetrap Car competition ran in the background. For this event, high school students constructed a vehicle powered entirely by the snap of two mousetrap springs. To compete, the mousetrap car needed to push a cup eight meters, then stop, and then travel in reverse.
Another popular build event is called Mission Possible, where students construct a complex Rube Goldberg machine in order to accomplish a simple task. This year, the task was lifting a nine-volt battery. Extra points were awarded to students whose machines included details like using vinegar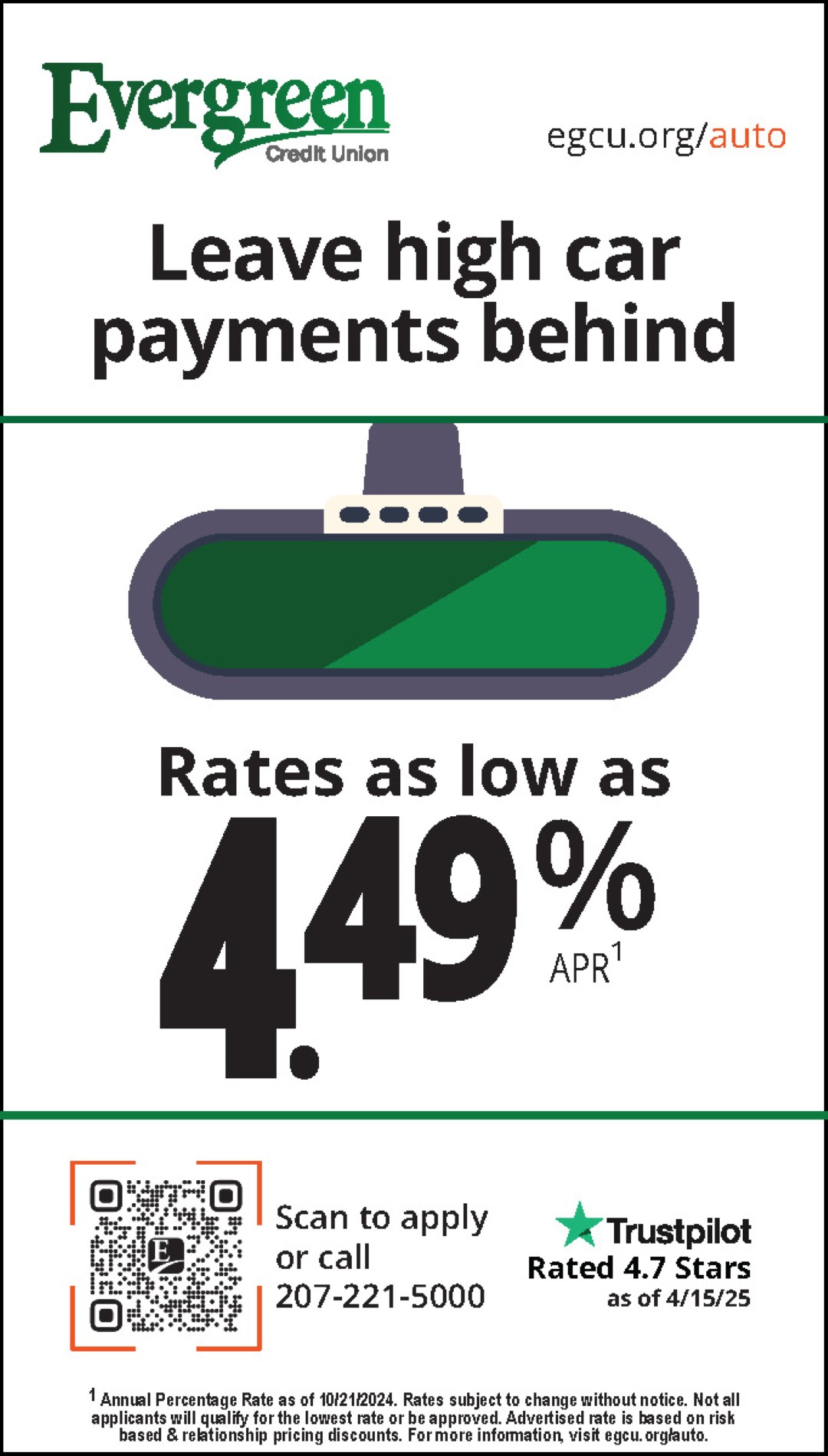 and baking soda to inflate a balloon, filling a container with water in order to lift a golf ball, or using electricity to break a string.
My young assistants and I watched the Windham High School team set up and run their Mission Possible machine. As we waited, the volunteer judges examined the machine carefully and asked a few questions about the batteries.
"
Those batteries are hooked up in parallel," Windham High School student
Evan Desmond
explained, "so the voltage doesn't add, it's just the amperage."
Clearly, these Windham High School students already know much more about electricity and
The Mousetrap car that won second place.

batteries than this reporter!
After a few last-minute adjustments, Desmond and fellow student,
Cordelia Inman put their Mission Possible machine into action. A water balloon inflated, balls rolled down ramps, a string snapped, and finally a little engine whirred into action, slowly raising a wooden platform holding the single nine-volt battery.
"
I want to see it again!" my four-year-old assistant declared. I promised him that, if he works hard enough in school, he could one day be on the Windham High School Science Olympiad team.
The Windham students
' dedication and hard work paid off during the Science Olympiad award ceremony. Students Annika Johnson and
Landon Leclerc
took a gold medal for first place in the Anatomy competition. Haley Froisland and Joshua Mora took silver, second place, for their Mouse Trap Car, and
Desmond
's and Inman's battery-lifting Mission Possible machine won third place. \
The Windham High School team is generously sponsored by State Farm Insurance in Windham, thanks to
Tricia Zwirner
. The Windham team thanks you for your continued support of math, science,
and engineering!