Robin Mullins
Zachary Conley, President of the Sebago Lakes Region Chamber of Commerce (SLRCC) announced at last Thursday's Annual Meeting on January 16
th
that Robin Mullins has been named the new Executive Director for the organization.
Mullins is no stranger to the Chamber or to the Sebago Lakes Region. She grew up in Windham,
graduated from Windham High School, and she and her husband, John, live in Windham with their two daughters, Cassidy and Ainsley (both of whom also graduated from Windham High School).
Mullins grew up camping every summer in Naples at Kay's Family Circle Campground, which is now Loon's Haven Campground, and her family now enjoys boating on Lake Long and Brandy Pond, in Naples, every chance they get in the summer.
The new Director worked as the Chamber Office Manager for two years from 2015 to 2017. She returned in February 2019 as she missed the position and the people. "We were thrilled to have her back," stated Conley. "We needed an Office Manager and she stepped back in like she had never been gone."
About six months after returning to the Chamber, Mullins found herself holding down the fort alone in the office for the next four months as the previous Director, Lynn Mansfield, was out on a Family Medical Leave. Conley said, "Robin was amazing! She continued her role as Office Manager and picked up the pieces of the Director's role without missing a beat. In fact, most people didn't even realize she was doing both jobs all by herself."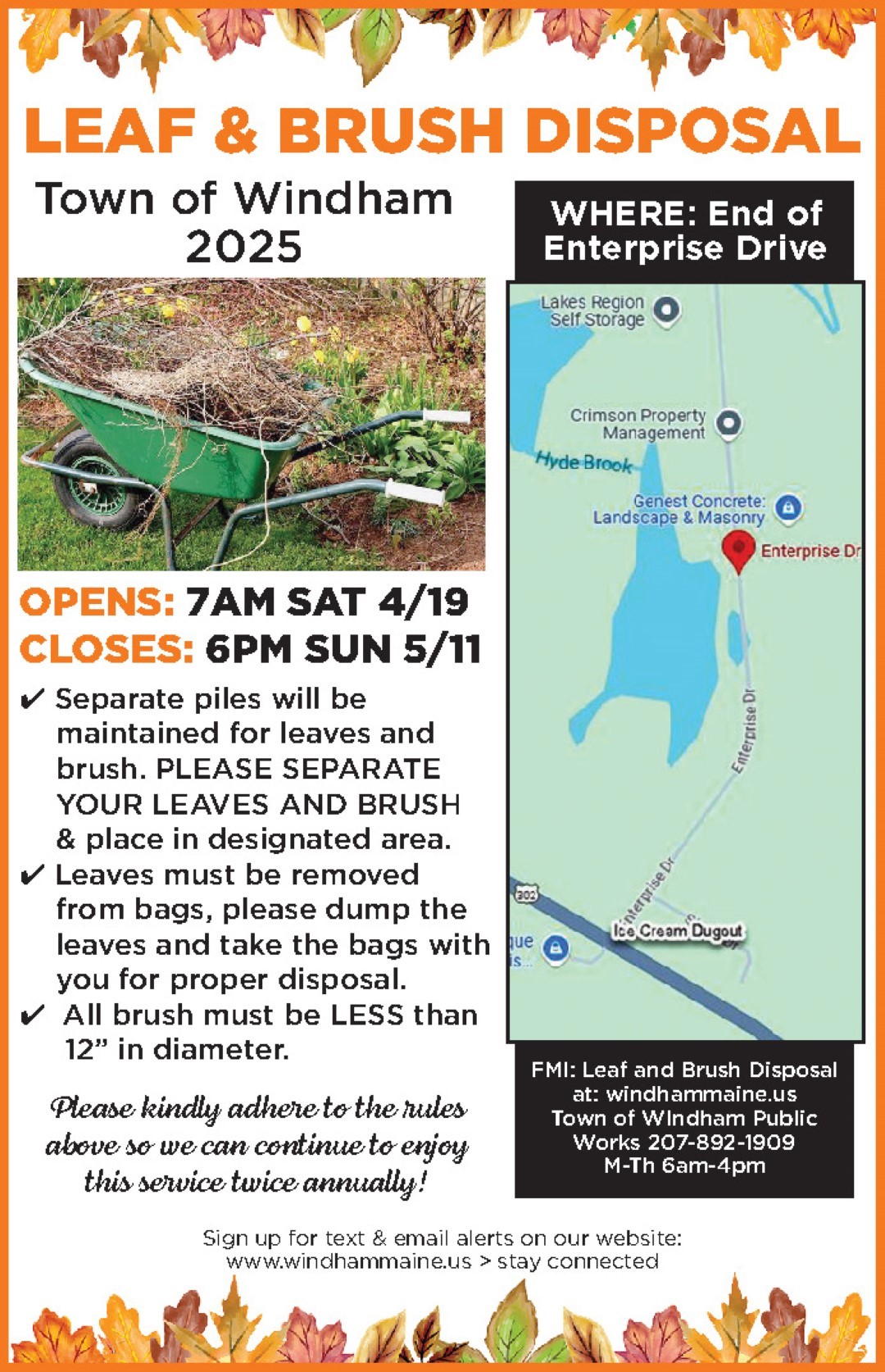 It didn't take Conley or the Board of Directors long to realize the gem they had in Mullins. She brought years of work experience from a corporate standpoint (having worked for Hannaford supermarkets for 22 years). There she did everything from cashiering, human resources and benefits, and before leaving in 2007,
managing Hannaford's Retail Training Department.
Mullins then worked five years as the Office Manager for her brother's business, Octagon Cleaning
& Restoration in Windham. She holds a Bachelor of Elementary Education Degree, has worked as a long-time sub for the Windham/Raymond school district in the year and a half she was away from the Chamber. She also holds a Masters in Adult Education, specializing in Training and Development.
Mullins is a fierce Project Manager when it comes to fundraising, having led two different parent groups in raising over $70,000 for Project Graduation, and raised over $180,000 in the last six years for Windham Summerfest of which she is currently a co-chair for that committee.
She was also on the University of Southern Maine's Alumni Association Board from 1999 to 2009, serving as Finance Chair from 2003 to 2005 and President from 2007 to 2009. Mullins was responsible for starting the USM Alumni Scholarship Golf Tournament in June 2003 raising monies for the USM Alumni Scholarship endowed fund.
When the previous Director decided not to return to her role in December, the SLRCC Board of Directors knew what they had to do. According to Conley, "The perfect candidate for the Executive Director position was right under our noses. We were thrilled to have her in this role and were so happy she accepted. She is a 'doer', she loves people and they love her back. She already has tons of great ideas for the future and is ready to move forward."
Mullins will be taking a much needed (and deserved) vacation as she's headed to Hawaii for a Mother/Daughter trip with her youngest. When she gets back, she'll be ready to hit the ground running. When asked what excites her the most about the position, Mullins responded, "The endless possibilities. I cannot wait to hire an Office Manager and get out from behind my desk. I want to meet with existing members, potential new members and the leaders of the towns we represent (SLRCC represents the lakes region towns of Casco, Gray, Naples, New Gloucester, Limerick, Limington, Raymond, Sebago, Standish and Windham).
"This region and the people in it mean so much to me. I cannot wait to see what great things we can all do TOGETHER!"
Congratulation Robin Mullins!