Shown is the VA truck that will be delivering
food to veterans in need of assistance
and their families at the Windham,Veterans Center
on June 17. SUBMITTED PHOTO BY DAVE TANGUAY
By Dave Tanguay
Special to The Windham Eagle
FOOD4VETS a program funded by the New England Patriot's organization is hosting major food distribution sites in Maine and throughout New England for veterans and their families who may be food insecure.
This is a multi-organization collaboration with the New England Patriots partnering with 222cares and the VET Center in Lewiston to deliver boxes of food to the Lewiston and Brunswick areas for veterans. The American Legion Field-Allen Post has asked to expand this coverage to include the Route 302 corridor with the addition of sites in Windham and Bridgton.
Plans are to have the sites up for distribution at the Windham Veterans Center, Post 148, in Windham from 10 a.m. to 1 p.m. Wednesday, June 17 and at Post 67 in Bridgton that same day in the afternoon from 2 to 5 p.m.
The Windham Veterans Center is located on an extension road in the back of the Hannaford's Complex in North Windham.
A box of food will be provided to each family member registered. For example, if there are two individuals in the family, they will receive two boxes etc.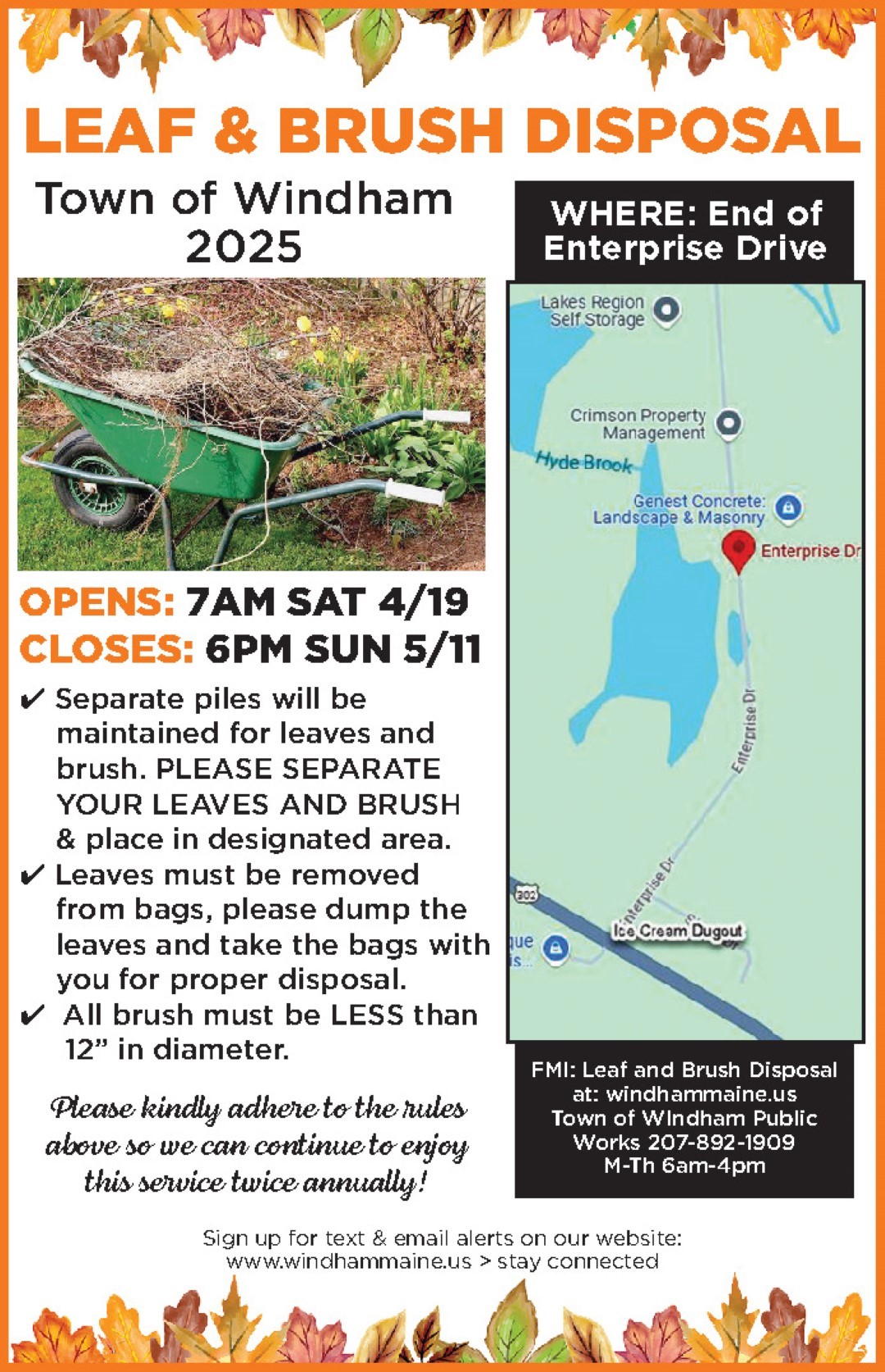 Families in which the veteran has died may still register provided they have the deceased's DD214 as proof of service.
Veterans or their families needing this support must register on the 222cares.org website and present a DD214 or proof of service at the time of food pick-up.
Please pass this information on to any and all veterans in need of this support.
For families in need of VA contact information, call Jerry Short,

Veteran Outreach Program Specialist at 207-623-8411, Ext. 3479 or by email at
gerald.short@va.gov
.
For more information about Post 148, call 207-892-1306 or by email at dtanguay46@aol.com. <