Raymond Parks and Recreation is asking for donations of
used skis, ice skates and aluminum snowshoes so they can
offer an equipment loan program to residents. Donations
can be dropped off at the Raymond Town Office, 401 Webb
Mills Road during business hours. COURTESY PHOTO
By Lorraine Glowczak
Raymond residents who enjoy winter sports but do not have easy access to equipment can plan to soon take advantage of a sports equipment loan program that will be offered through Raymond Parks and Recreation.
But before lending out winter gear becomes a reality; the department needs to acquire the equipment first. As a result, they are reaching out to the community for used winter equipment contributions.
"We are asking for donations of used skis, ice skates and aluminum snowshoes so we can offer a winter equipment loan program to residents," said Joseph Crocker, Raymond Parks and Recreation Director. "We want people to enjoy all the outdoor possibilities Raymond has to offer and we are making it our goal to create opportunities for those who do not have the skis, snowshoes or skates to make that happen."
For those who appreciate the peaceful and rhythmic feeling ice skating can offer, Raymond Beach off Route 302, is the perfect place to hone those senses.
"As soon as the waters are frozen, we will prepare Raymond Beach for ice skating," Crocker said. "And we want as many Raymond residents as possible who do not own ice skates to have that experience and visit the [Sebago] lake during the winter months."
There are also two hidden gems often overlooked during the winter – Tassel Top Park and Raymond Community Forest.
"What a lot of people do not know is that Tassel Top offers more than summertime fun," Crocker said. "The established trail located there is perfect for beginning snowshoers and cross-country skiers."
Tassel Top Park has a 0.90-mile flat trail that beautifully meanders through acres of Maine woods and is clearly marked with points of interest and has benches to offer moments of relaxation. The park is located off Route 302 in Raymond across from the Raymond Shopping Center, and behind Jordan Bay Veterinary Hospital.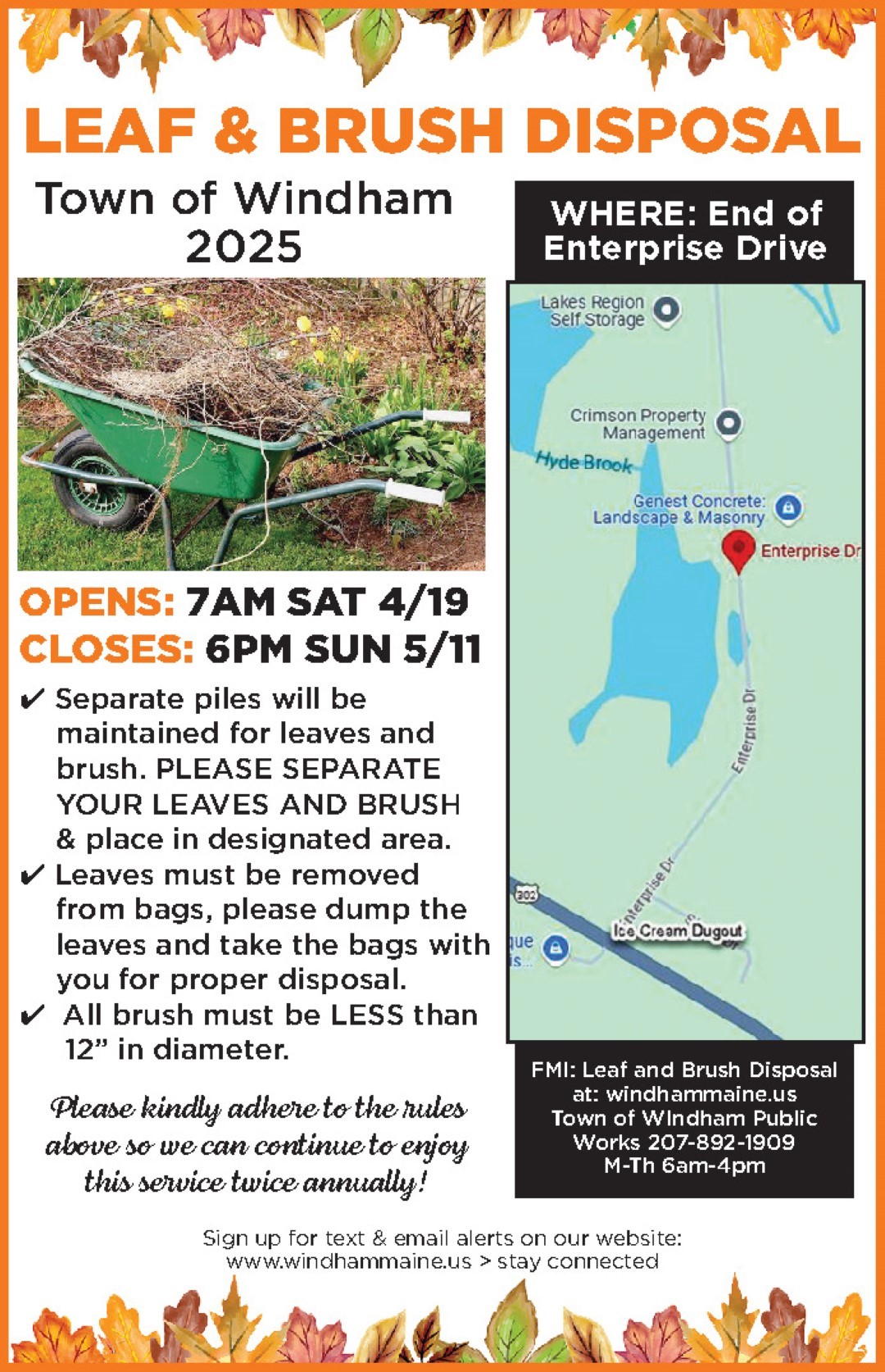 The Raymond Community Forest is a 356-acre preserve owned by Loon Echo Land Trust. According to
its website, the community forest contains four miles of multi-use trails and offers exceptional views of and from Pismire Mountain.
"There are four trails to choose from at Raymond Community Forest, two of which are perfect for snowshoeing and offer opportunities for the more advanced cross-country skier," Crocker said.
The two trails for snowshoeing and cross-country skiing that Crocker refer to include the "Spiller Homestead Loop" and "Grape Expectations". Both are about 1.1 miles in length.
"To have a winter equipment loan program is a great way for Raymond residents to explore outdoors and enjoy the natural recreation Raymond has to offer," Crocker said. "The benefits are many - fresh air, quiet time in nature while providing a low impact workout. All we need is the equipment to make the lending program happen. We hope people in the area who are no longer using their skis, snowshoes or ice skates would consider donating them to us so others can have opportunities to do so."
If anyone is interested in donating used (or new) skis, aluminum snowshoes or ice skates, they can do so by dropping the equipment off at the Raymond Town Office, 401 Webb Mills Road during business hours.
The office hours are as follows:
Tuesday - 8:30 a.m. to 7 p.m.
Wednesday through Friday - 8:30 a.m. to 4 p.m.
Monday, Saturday and Sunday – Closed
Once established, the equipment loan program will be free of charge. There will be a deposit required in an amount yet to be determined and the deposit will be refunded if equipment is returned in the same condition after use.
For more information about donating winter sports equipment, contact Crocker at joseph.crocker@raymondmaine.org or 207-655-4742 option 2. <