By Daniel Gray
Windham area residents donated more
than 15 bags of clothing during an
effort to assist victims who lost
everything in a fire on Jan. 25 at Enso
Recovery in Augusta.
SUBMITTED PHOTO
In the last couple of months, there have been quite a few highlights of positive stories in our community and those who've lent a helping hand to others. However, sometimes there needs to be stories of loss and heartbreak that turn out to be their own happy stories in the end.

On the evening of Jan. 25 soon after the sun went down, a fire damaged Enso Recovery in Augusta. Partnered with the Maine Association of Recovery Residences (MARR), Enso Recovery is a rehabilitation program to help Mainers who have problems with substance abuse.

The Enso Recovery house is a safe place for people to be, along with having others in the same situation to help each other and lean against. There had been 12 men living there and going through their rehabilitation process, only to have it halted suddenly by the fire. No one was injured in the fire and there is no suspicion of foul play, but the residents on the top floor of the Enso Recovery home tragically lost everything they had.
Brittany Reichmann, the Assistant Program Manager at MARR, instantly sought help from the Windham community. She grew up here and knew the people in town would help her mission as well. Reichmann was also determined to help these men because she knew what it was like to be on the path to a better, sober life.
On Feb. 5, Reichmann reached out to the community and led a clothing drive for the men that lost their possessions in the fire.
According to Reichmann, the response to her appeal for help and the turn-out of those wanting to donate clothing was incredible. Not only did many Windham residents give back, but Enso Recovery also received a large donation from Maine Needs in Portland, an organization that helps Mainers meet their basic needs.
By the end of the collection effort, Reichmann accumulated more than 15 bags of clothing items from the Windham-area community to give to those who had lost items in the fire at Enso Recovery. Not only did people donate lightly used items, but they also donated more than that.
"People who didn't have things to donate even went out and bought things, it was really something special." Reichmann said.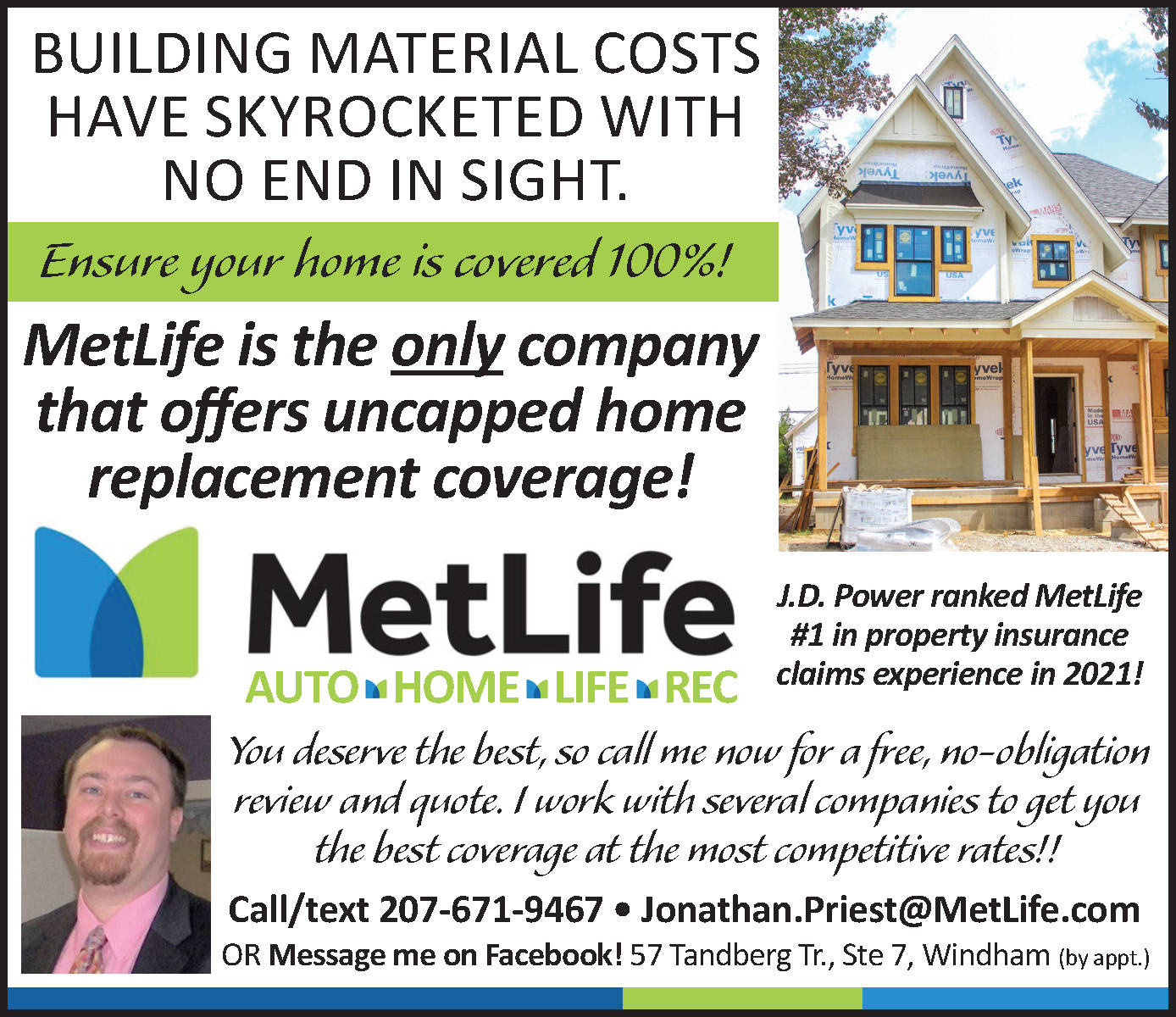 The people at Enso Recovery and MARR were more than amazed with the swiftness of the Windham and Portland communities in donating so much in such a short amount of time.
Reichmann said she was astounded by the amount of clothing items received, and more than thankful to Windham residents who reached out with their donations.
"If you have the means, whether that is time, physical capabilities, finances, etc., there is always a way to give back," she said. "Find something you are passionate about and contribute."
Although the collection drive has ended, if anyone still would like to donate to help the victims of the Enso Recovery fire, Reichmann said they can either drop items off at the Augusta Enso Recovery offices or at Maine Needs in Portland.
For further information about Maine Needs, what they are accepting in donations, and what they do to help the communities of Maine, please visit
maineneeds.org
<