The 'Over the Edge' event featuring sponsored participants
and teams rappelling down the side of the Key Bank
building in Portland will be conducted June 19 to raise
money for Veterans Count, an organization that assists
veterans in Maine. COURTESY PHOTO
By Ed Pierce
Having worn the uniform of the United States of America at one point in their lives or having grown up in a military family, two local men know first-hand the hardship and sacrifices made by veterans to keep our nation safe. As part of Veterans Count Maine, an organization that supports veterans causes statewide, Raymond attorney Todd Crawford and Windham resident Dennis Brown are gearing up for a unique fundraising event that will send participants "Over the Edge" in June.
The "Over the Edge" event is scheduled for June 19 and will see sponsored participants rappelling down the side of the Key Bank building at Two Canal Plaza in Portland.
Crawford served in the U.S. Navy and the Maine Army National Guard, retiring from the guard as a commissioned officer after 28 years. Both he and Brown sit on the board of directors for Veterans Count and say they believe the "Over the Edge" fundraiser will raise awareness of the struggles some veterans face in Maine and raise money to fund programs that assist veterans.
"As a veteran, this program struck a chord with me and has helped me perpetuate 'the mission' of taking care of our troops," Crawford said. "Veterans Count raises funds that fill the gaps where the VA or other community supports may be unable to support. Working with Veterans Count is part of my mission to make our home a place worthy of their sacrifice."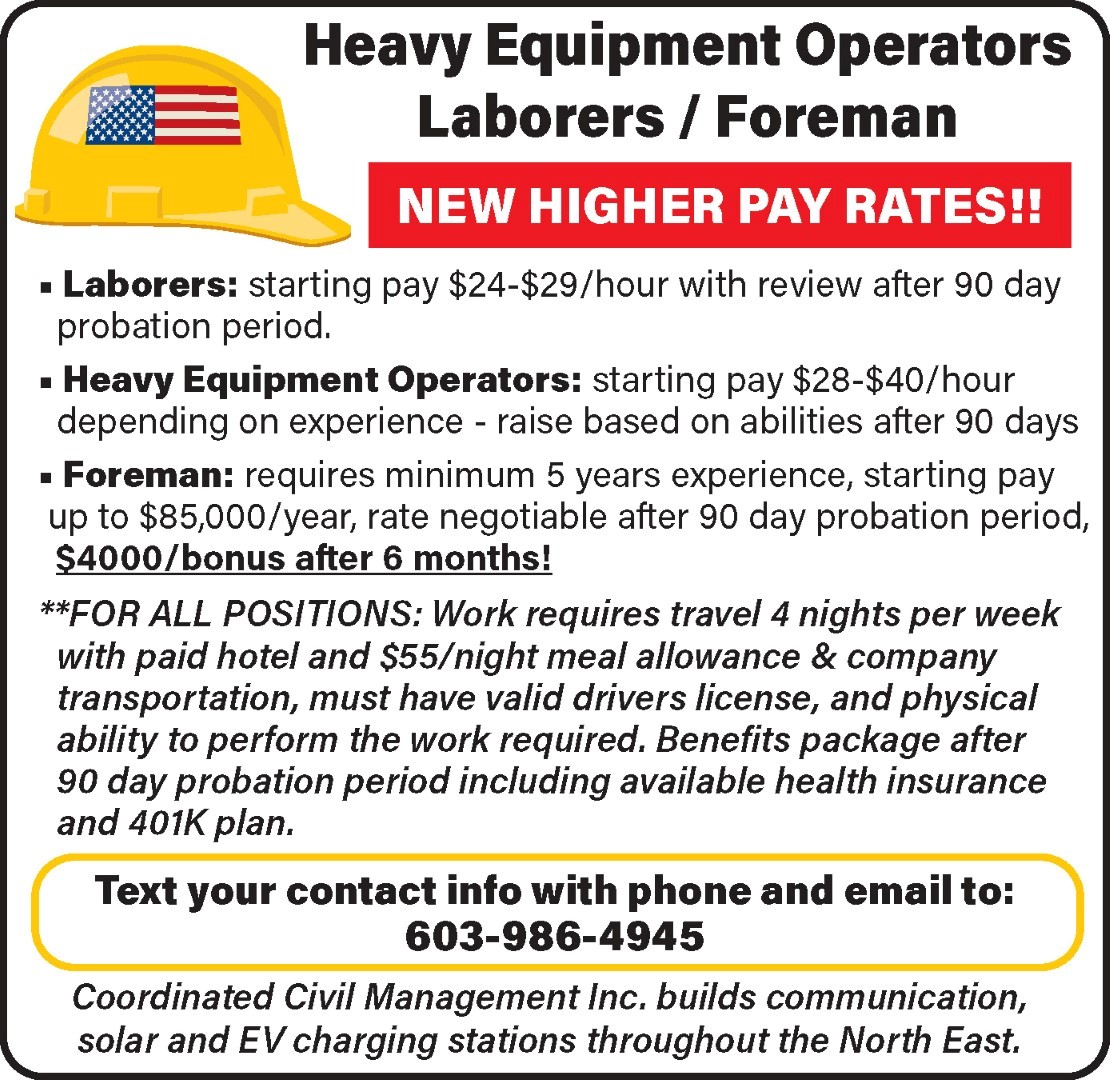 Each participant must raise $1,000 to go "over the edge" with the overall goal of raising about $90,000 by the end of the event.
According to Crawford, the public is encouraged to participate and show support for veterans either by sponsoring rappelers or coming out to cheer on participants at the event.
"I think the biggest issue that veterans face is reintegration," Crawford said. "Communities have become decentralized over many years, so the usual social supports are not available to many returning veterans. Add to that the issues of trauma, silent injuries, and the loss of the military culture that make reintegrating home extremely difficult. Veterans Count is the fundraising arm of Easterseals Military and Veterans Services, which include a platoon of 'Care Coordinators' who are the real heroes in this story. They continue to search out homeless veterans, save lives by diverting suicide, and provide case management services to those in needs. In addition, funds are available the give veterans and their families a 'hand up' during critical times. These issues have not diminished over the years. We are still very much fighting to serve our veterans who have served our country."
Brown is not a veteran himself but grew up the son of a World War II veteran during the Vietnam War and says that veterans are deserving of everyone's support and especially through fundraising efforts like the "Over the Edge" event.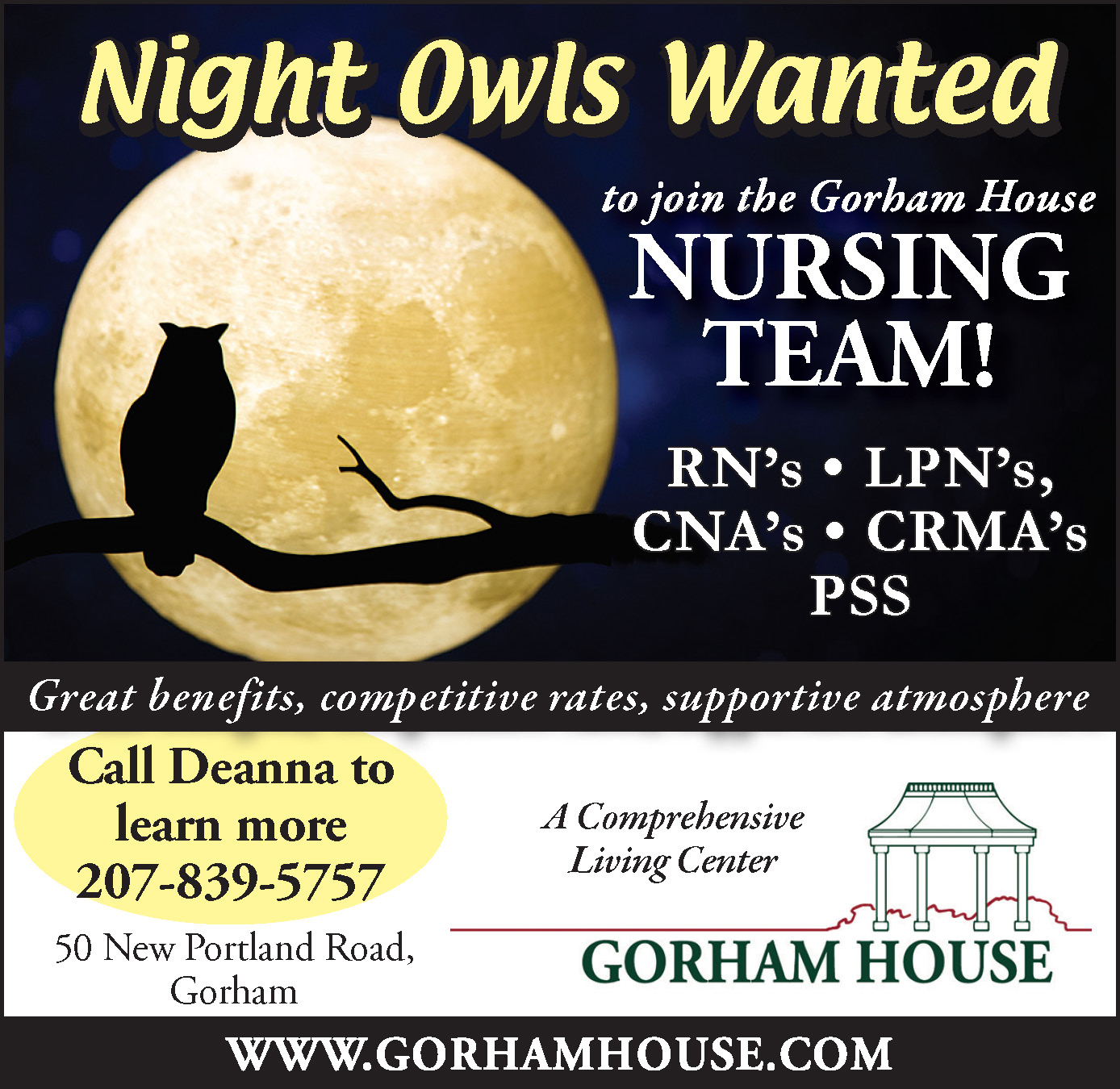 "This is the biggest fundraising event we have in this calendar year, and I wanted to be a part of it. Military personnel in harm's way experience a great deal of stress and uneasiness. Going over the edge will let me experience for a few minutes what must have been constant for our military personnel and just anticipating what the first few seconds of going over will feel like is encouraging me to raise as much money for the cause as I can. I'm hoping to make sure that Veterans Count, Easterseals Maine's Military and Veterans Services, has enough funds to address every need that presents itself and no vet or family is left hanging."
He said that issues that veterans face daily in Maine are complex and challenging.
"There are many issues from PTSD, just adapting to civilian life after a long term in the service, Vietnam vets who were never offered the help we provide to more recent veterans, dealing with the VA," Brown said. "Most veterans we see who are looking for help have more than just one problem. Our care coordinators are outstanding in assessing the issues both with the veteran and their families. We address family issues as much as the veteran themself."
Maine started providing veterans services while Brown was board chair of Easterseals Maine about seven years ago.
"One board member came to me with a veteran who needed help while we were just starting to consider adopting Veterans Count. That veteran has been seriously injured in a training exercise that totally destroyed one of his knees. He had been receiving disability benefits but was informed that the VA wanted to review his case, and that during the review, his disability payments would be stopped," Brown said. "When he asked how long the review would take, he was told that it would take six months to two years. The veteran then asked how he'd pay his rent for his home with his wife and 1-year-old child, the VA rep was trying to be helpful in offering that there's a really good homeless shelter in Brunswick that he could recommend. When I heard that, my immediate response was 'not on my watch.' We found some funds to provide Walmart gift cards for food and staples. We also reached out to Easterseals NH who had started the Veterans Count program, learned that they had a care coordinator who lived in Maine that they would provide to help us out.
"The care coordinator was great, explained to the veteran what he needed to do to prepare for a meeting with the VA. He got copies of every document that the VA had on his case, and the care coordinator and the veterans met with the VA rep in charge of the investigation," Brown said. "Within about 15 minutes, all the VA rep's questions were answered, the disability checks were reinstated, and a letter of apology was sent to the veteran from the VA. That was our first involvement, and our care coordinators have been working similar miracles ever since."
Brown's personal fundraising goal for "Over the Edge" is $1,200 but he expects to top $4,000 by the day of the event.
"First, it's a great organization working for a great cause," he said. How can we not support our veterans? Second, what a spectacular event. If you're a thrill seeker, this event is hard to beat. Jump on board, raise some money and have the best thrill you can get in downtown Portland."
To sign up to sponsor a rappeler at "Over the Edge" or to register to be a rappeler, visit https://vetscount.org/maine/ <