Jordan-Small Middle School seventh-graders Bryce Jarvais,
left, and Zach Gagne thank Groundskeeper Tom Gumble
after JSMS staff, coaches and the boys' and girls' soccer
and cross country teams honored him on Oct. 25 at the
school for his hard work on the first-ever 'Tom Gumble
Day.' PHOTO BY MATT PASCARELLA


By Matt Pascarella

Staff and coaches at Jordan Small Middle School (JSMS) along with students from the boys and girls' soccer team and cross-country team noticed that Tom Gumble, their groundskeeper for 13 years, wasn't getting proper recognition and threw him a surprise honoring at JSMS where he was presented with gifts and a plaque stating Oct. 25 was officially "Tom Gumble Day."
Gumble is not someone you may recognize but has done a lot for the schools in RSU 14, with his main focus being at JSMS and Raymond Elementary School. He's painted the Windham eagle head on the high school football field and recently painted the Raymond Roadrunner on Jordan-Small's soccer field.

"The reason you play on such great fields is Mr. Gumble," said JSMS Athletic Director Jack Fitch. "I feel real fortunate that we have Mr. Gumble here taking care of our facility. You're awesome."

Seventh-grader Phinlee Acosta-Afthim said she likes how much effort Gumble puts into making everything so nice. Without him, their school wouldn't be what it is today. She thanked him for all his hard work and everything he's done to create a safe and happy environment to play in.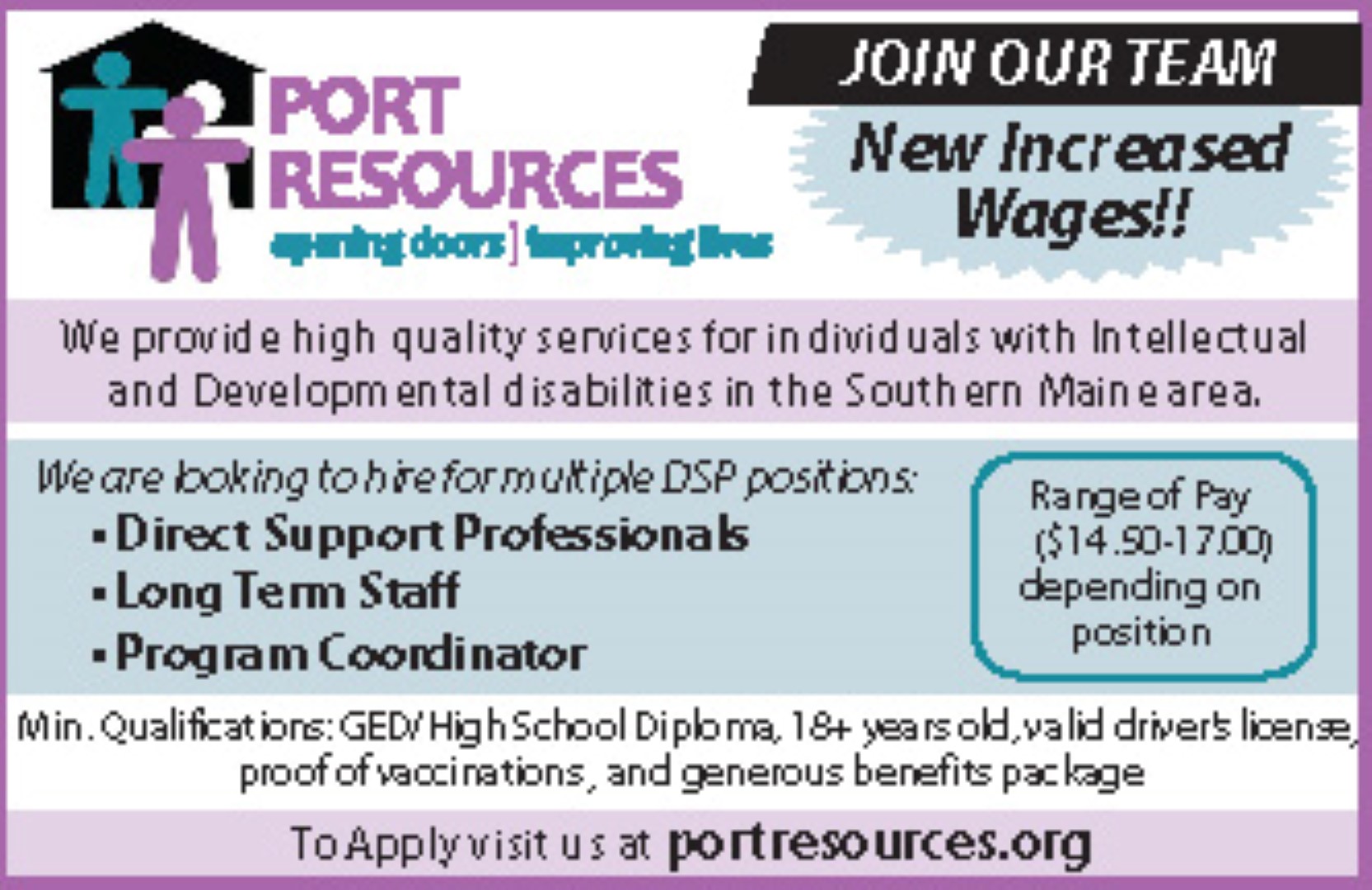 Gumble is originally from Romford, England. He has always loved the outdoors and worked as a fencer and landscaper.

While he and his wife were visiting family in Maine, they were invited to his wife's nephew's football practice. Gumble stood on the high school stadium field in 2006 and had a surreal moment. "I don't know what it was, I was looking around the stadium and was like "I'm going to work here someday," he said.

When Gumble and his wife moved to Windham, he struggled to find work. He saw an ad for public works and was later contacted by the district facilities department looking for summer help.

Gumble said the rest is history as that summer position became a fulltime one and once Windham and Raymond schools consolidated, he was given the option to be based in Raymond. Though he was hesitant at first, looking back, he said it was the best thing he ever did.

He said it could be easy to say no to a particular task in his job, but Gumble realized he could make a real difference at JSMS.

Anything and everything connected to the grounds from field maintenance to helping an employee clean off their car in the snow, there isn't much Gumble won't say 'yes' to.

Everyone is appreciative of the time Gumble puts in.

"For soccer games, being able to play on good turf, he's done a really good job with it. He's super kind and hard working," said seventh-grader Zach Gagne. "He's an amazing guy and is very appreciated for what he does for the schools and it's such an honor to have him here."

Cross-country coach John Keller appreciated the work Gumble did for their quarter-mile trail. Gumble made the trail safe to run on.

"It was very root covered and he covered the roots with gravel and crushed stone, that was immense," said Keller. "Tom works so hard and hasn't been recognized for it and deserves it. He does the work of three people."

Eighth-grader Katie Plummer likes that Gumble is a hard worker and nice person.

Gumble sincerely loves the grounds. He said you couldn't beat the views on the soccer field with the White Mountains in the distance.

He was blown away at the presentation of "Tom Gumble Day." He said he would forever be indebted to the schools and their employees for doing this.

"I know the coaches, the teachers, we've kind of become one big family," he said.

Gumble said being an immigrant, he tried harder. He realized some of it was circumstance and luck but wanted to tell the kids they are very fortunate to live in a country where if you work hard, you can be anything you want.

He said that he feels a real sense of community and would like to thank RSU 14 for giving him the opportunity to work there, coaches Jim Beers and John Keller, JSMS Principal Randy Crockett, physical education teacher Joni Merrill and all the students, parents and employees of Raymond school system, saying that they've all played a part in his success. <