VFW Post 10643 Commander Willie Goodman is flanked
by student essay contest winners during the annual Veterans
Day observance held at the Windham Veterans Center on
Nov. 11. At left is Jacob Williams, who won the VFW's
Patriot's Pen contest, and Jacob's brother, Sam Williams, who
won the VFW's Voice of Democracy contest. Both essay
contest winners attend Windham Christian School.
PHOTO BY ED PIERCE

By Ed Pierce

Every year, America pauses on Nov. 11 to pay respect to those who have worn the military uniform of the United States and right here in Windham, this year's local Veterans Day observance was hosted at the Windham Veterans Center by VFW Post 10643.

Commander Willie Goodman of the Windham VFW led observance which included the presentation of student essay contest winners and a speech by Dennis Brown, a longtime area veterans advocate.

With State Senator Bill Diamond, State Representatives Patrick Corey and Mark Bryant, and former State Representative and State Senator Gary Plummer in attendance at the observance, Brown related stories of how he became involved with Easterseals and the Veterans Count organizations that assist veterans.

"It's meant a great deal to work with veterans and to make a difference in their lives," Brown said. I grew up during the Vietnam era and the treatment of veterans returning from Vietnam bothered me."

When an opportunity arose for Brown to join Easterseals when he moved to Maine, he said he eagerly volunteered to help because their efforts are directed at improving the lives of veterans in the state.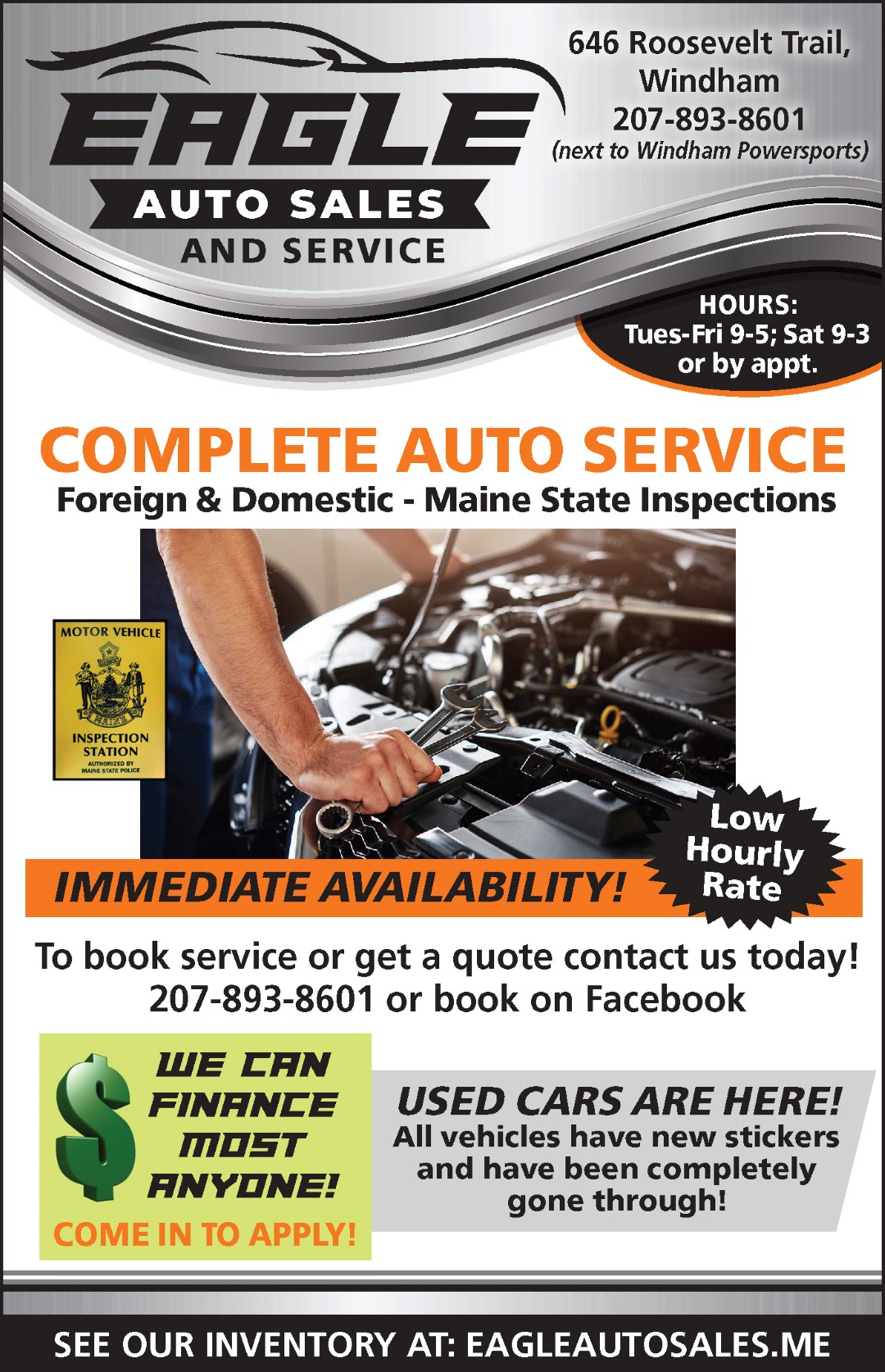 "A lot of veterans just need an advocate," Brown said. "It's pretty daunting if you don't know the road about how to get there.

According to Brown, the military's motto of "never leaving anyone behind" is more important and relevant than ever and that's why he continues to champion veterans' causes and fundraisers such as this past summer's Veterans Count rappelling event in Portland.

"We don't leave our veterans behind," Brown said.

Goodman also introduced this year's 2021 VFW Patriot's Pen essay winner and 2021 VFW Voice of Democracy essay winner and had them read their essays to the audience.

Goodman said that the Patriot's Pen essay competition is open to all middle school students, including home schoolers, in grades 6 to 8. Students were invited to write a 300- to 400-word essay on this year's theme, "What is Patriotism to Me?

Patriot's Pen winner Jacob Williams, a seventh grader attending Windham Christian School, won $200 for his essay and will now advance to the district level essay competition.

"Last year I won second place for the town and this year I thought I would try to do it again. Because our class got the VFW assignment late, I was the only one in my class to enter in the contest," he said. "I chose my topic because my great-grandfather served in the Vietnam War, and I wanted to write a little about him. I plan to put my prize money into savings for in the future if I want to buy a car or save for college."

Jacob's brother, Sam Williams, attends Windham Christian School, and won this year's local Voice of Democracy essay contest.

"For a while now, I have viewed our country with concern. Divisions and apathy have infiltrated America, and we have left the security of our foundation in the Lord and the Bible," he said. "The thought struck me that I could use flag burning as a symbol for the apathy that, in my opinion, is very dangerous to our country. I have won prizes from the VFW for an essay I wrote three years ago. The topic differed immensely from this year's focus. That year I emphasized the good that is present in our country, which from the topic 'Why I Honor the American Flag.' But this year, with the topic 'America, where do we go from here,' I decided to be honest about the state of our nation, that we are struggling but not beyond hope."

Like his brother, Sam Williams will advance to the district level of the Voice of Democracy competition with his essay for high school students.

The observance then moved outside where former American Legion Field-Allen Post 148 Commander and World War II veteran Carroll MacDonald joined post color guard members in placing a commemorative wreath in the veteran's garden. An honor guard fired a 21-gun salute which was followed by the playing of "Taps" by Roger Timmons of the VFW.

Afterward VFW and American Legion members and their families joined observance participants at a special Veterans Day luncheon at the Windham Veterans Center. <