With the holiday season rapidly approaching, local churches
in Windham and Raymond will be hosting Christmas craft
fairs in November and early December for shoppers
searching for unique and meaningful gifts.
COURTESY PHOTO
By Daniel Gray
In the last leg of the year, there will always be things to look forward to; Maine winters, sitting by a cozy fire, and craft fair season. Besides the large craft fair held at the high school every year, there are tons of smaller ones scattered around town. Churches are by far the biggest places to find craft fairs.
A few churches that have scheduled holiday craft fairs during November and December are the Windham Friends Meeting Church, St. Ann's Episcopal Church, The First Congregational Church of Gray, Our Lady of Perpetual Help, and the North Windham Union Church. Raymond Village Library isn't a church, but they are hosting a craft fair as well.
St. Ann's Annual Christmas Fair will be from 8:30 a.m. to noon on Saturday, Dec. 4. Christmas wreaths will be available along with 42 gift baskets. A Christmas tree also will be raffled off. For more information, send an email to st.annschristmasfair21@gmail.com
The Windham Friends Meeting's craft fair will be from 9 a.m. to 3 p.m. Saturday, Nov. 13 at the Friends Meeting House at 374 Gray Road here in Windham, which is right beside the Windham Raymond School District office.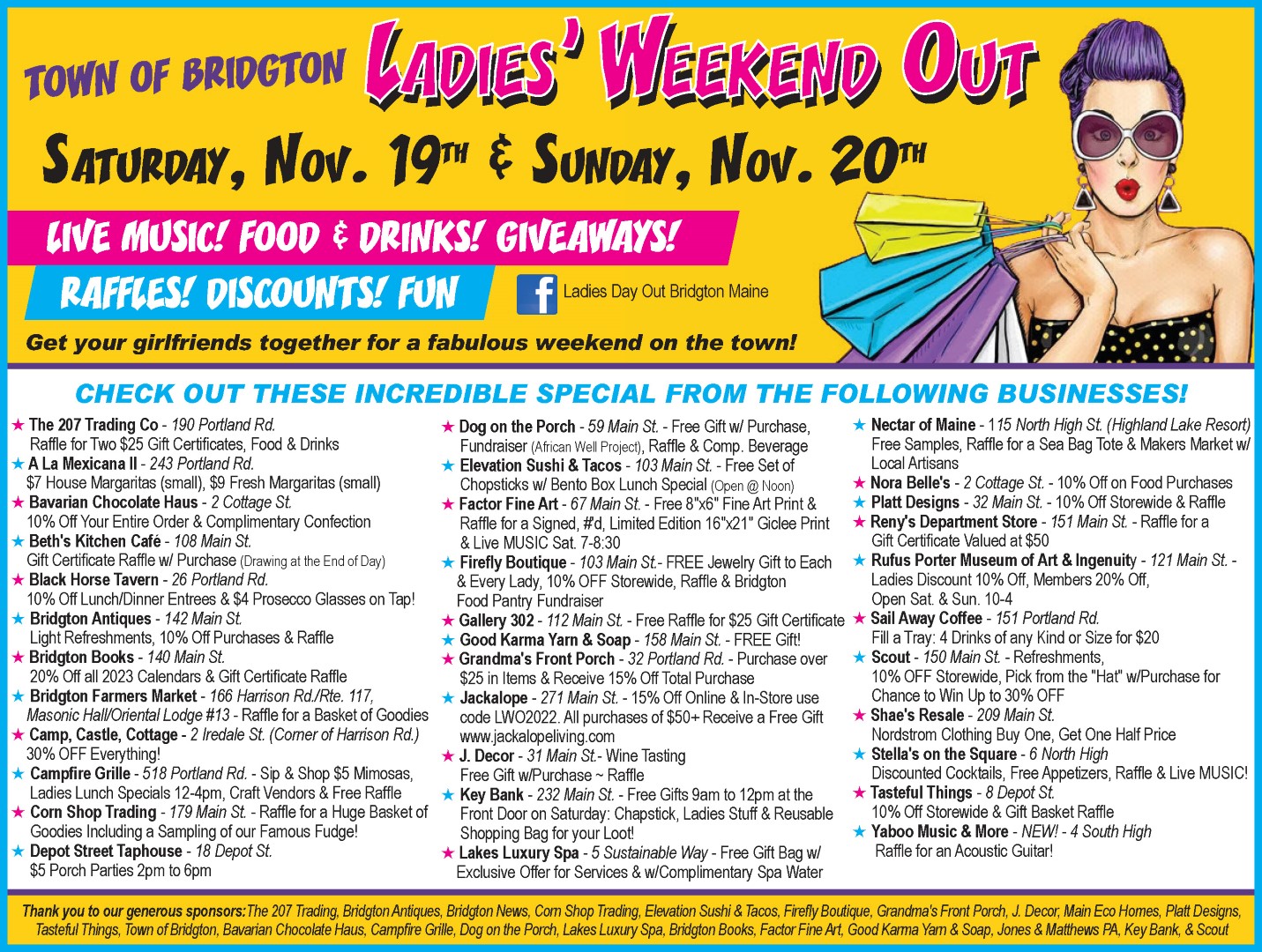 "We are supported by many people in the community who are not members of Windham Friends but are a great help to us throughout the year," said Julianne Moore, treasurer for the Friends Church for more than 20 years.
Their craft fair will have jewelry, ornaments, stockings, knitted goods, lit Christmas trees, baked goods, and more.
"My favorite thing about the fair is working together with our group and The Windham Historical Society," Moore said. "But my favorite thing about the Christmas season is the music and decorating our meetinghouse. We have some antique paper murals of the Nativity that are quite unique and very delicate, but we still manage to get them up every year."
The First Congregational Church of Gray's annual Holly Fair is set for 9 a.m. to 2 p.m. Saturday, Nov. 20 with face masks required. It's held at the Parish House in Gray, right behind the McDonalds.
Franny Hutchings, a committee member of the church and a churchgoer herself, is very excited for the upcoming Holly Fair.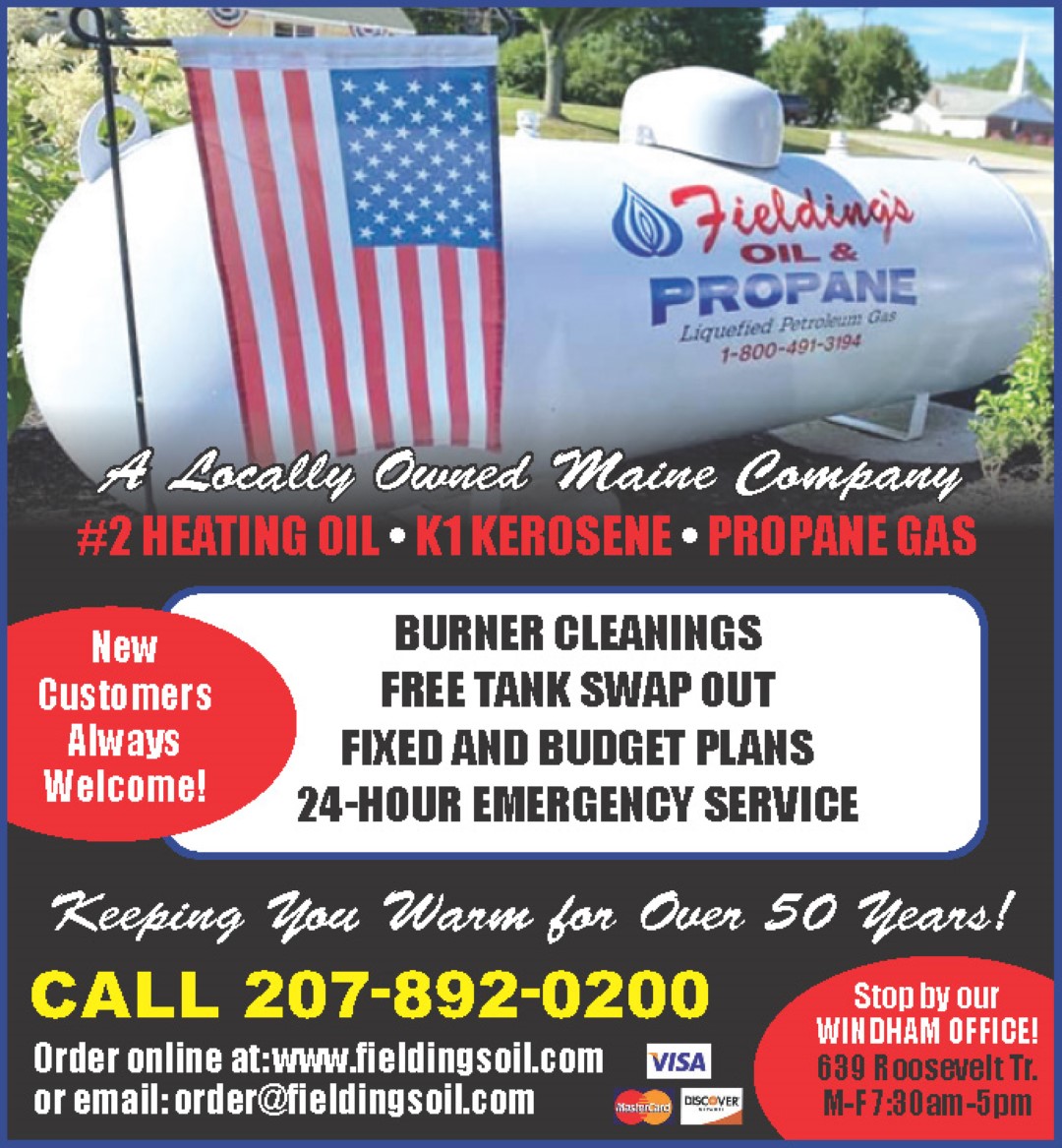 "With COVID, we were unsure if we would have the Holly Fair this year," Hutchings said. "We're all happy to do it this year and to bring it back. My favorite thing about the Holly Fair is that it puts us in the spirit of Christmas, and we enjoy seeing so many friends coming to shop."
There will be raffle tickets for $50 gift cards when you purchase goods from participating vendors, as well as jewelry, cookies, Rada cutlery, crafts, White Elephant and children activity rooms.
Our Lady of Perpetual Help's Christmas Fair will be from 8 a.m. to 3 p.m. Saturday, Dec. 4, located at the church on Roosevelt Trail in North Windham. There will be a visit from Santa from 11 a.m. to 1 p.m., a bake sale, knitted items, gift baskets, jewelry, books, and delicious breakfast and lunch served by the Snowflake Café.
At that event, The Knights of Columbus will also have a Yard Sale along with their Annual Christmas Tree sale. The sale for the Christmas trees begins at the church Nov. 27.
The North Windham Union Church will conduct a Christmas craft fair from 9 a.m. to 3 p.m. Saturday, Dec. 4 hosted at the church located off Roosevelt Trail. There will be 12 tables of hand-made crafts from locals along with baked goods, gently used books, Christmas wreaths, and light lunches to-go. Santa may also make an appearance for the kids, but the church is unsure with his busy schedule.
The church is also holding a silent auction through Nov. 16 with items ranging from gift certificates to toys. Visit their Facebook page to find additional information and to view all the items they have up for auction.
Raymond Village Library's holiday craft fair will be from 9 a.m. to 5 p.m. Saturday, Nov. 13. There will be plenty of items, including knitted and crocheted items, pottery, resin, jewelry, soaps, and gift baskets.
There will also be special items such as photographic works from Jesse MacDonald Photography, honey and herbal products from Bee Blossom Botanicals, alpaca fiber products from Pismire Mountain Fiber Farm, and glass art from Infinitely Fearless Designs.
The Raymond Village Library is happy to support local artists for Raymond residents said Allison Griffin, the director at RVL. She said that she enjoys seeing all the local talent from the community.
"There are so many talented people in the Raymond area, and we are happy to be able to provide a small venue to help promote their work." Griffin said. " While the event raises funds for the library, the primary focus of the fair is to provide a venue where all local crafters and artists are welcome to participate." <