Maine Gov. Janet Mills speaks with Tabitha
Cummings, the director/owner of the
Creative Exploration Child Development
Center during a visit to the facility in
Windham on May 18. Mills toured the
center and spoke with staff and parents
about the effort to expand quality,
affordable childcare for Maine children
and their parents.
PHOTO BY COLLETTE HAYES
By Collette Hayes
Maine Gov. Janet Mills is making historic investments in accessible childcare in Maine, including the first-ever Child Care Plan for Maine developed by the Office of Child and Family Services that invests about $120 million in American Rescue Plan funds to help Maine's childcare system recover and to improve childcare quality, accessibility and affordability over the long term.
Mills visited the Creative Explorations Child Development Center in Windham on May 18 in Windham to promote the importance of expanding childcare in Maine. Whether because of affordability, accessibility or offering a quality early childhood educational program, childcare challenges are driving parents out of the workforce at an alarming rate. In 2021, 700,000 parents were out of the workforce due to the challenges of finding childcare. In addition to that unsettling statistic, in the last year there has been a notable 144 percent increase in the number of parents who have missed work to care for children.
The Maine Department of Labor has identified the lack of affordable childcare as a barrier that prevents parents from entering and staying in the workforce. To tackle the problem, Mills said she's investing $25 million through her Maine Jobs & Recovery Plan, approved by the Maine Legislature, to help renovate, expand or build new childcare facilities and expand early childhood education programs.
Last month the Governor also signed into law a supplemental budget that will deliver $200 monthly stipends to more than 7,000 childcare workers across Maine, continuing stipends that her administration began providing last year as part of a larger effort to attract and retain people to work in this valuable profession.
"Maine's current and future workforce depends on accessible, affordable childcare. Not only do working parents need a safe place to send their kids during the day, but research shows that successful early care and education programs can boost academic outcomes and even high school graduation rates," Mills said. "With our new budget and my Maine Jobs & Recovery Plan, we are expanding access to childcare and giving working families what they need to provide healthy, safe care for their kids that allows them to go to work, bring home a paycheck and strengthen our economy."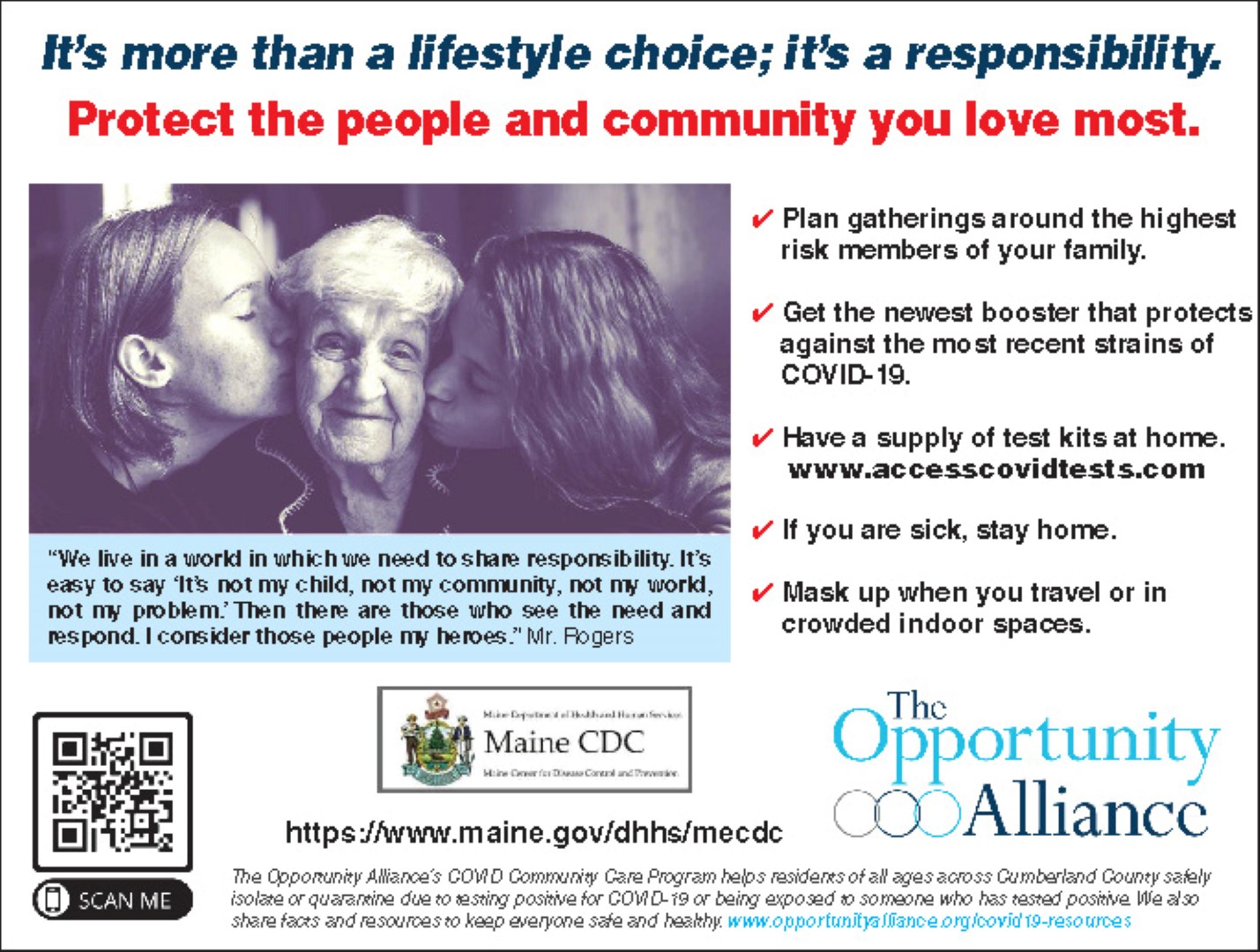 Creative Explorations Child Development Center received more than $23,000 in economic recovery grants from the Mills Administration to help it sustain operations during the pandemic, and now its 19 staff are receiving $200 monthly stipends. During her visit, Mills met with the staff and children at the facility and discussed her administration's efforts to expand quality, affordable childcare for Maine children and their parents.
"Being a grandmother of five children, preschool through kindergarten, I know how difficult it is for parents to find quality affordable childcare," said Mills.
"Childcare has three challenges, physical space, number of teachers and training, she said. "The two-year stipends that we are providing for tuition to the community colleges for early childhood specialists and childcare workers is helping to meet these challenges. Also, some federal funding we receive will go toward the expansion of childcare facilities."
Leading a guided tour for the governor, Tabitha Cummings, the owner and director of Creative Exploration's Child Development Center, consistently pointed out how Creative Explorations offers a unique approach to early childhood education by fostering and developing curiosity and creativity in a child's early years of development as well as providing a safe and happy learning environment.
"We started Creative Explorations 12 years ago with a very small preschool. The preschool was originally intended for 13 children and 2 teachers, but as we established a community our families grew in need of toddler care and infant care, so we started expanding," said Cummings. "We moved to our Windham location and started in just half of the building and then began to expand from there. We are now serving 85 children from infant to toddler, preschool, and school age children. It is important to provide quality, safe childcare for all of these children. With some of the funds we received, we installed outdoor sinks so the children can wash their hands before and after they eat. Also, we bought indoor/outdoor mats for the children allowing the children to nap inside as well as outside in the fresh air during the warmer weather."
Mills said there will be other state funding available when the American Rescue Funds run out.
"The bipartisan budget just passed unanimously in the provisions committee, unanimously in the Senate and nearly unanimously in the House of Representatives," said Mills. "It includes general funds monies to continue those stipends. It's not all federal funds. Federal funds are useful particularly for one-time expenditures to build, for instance, a physical plant not necessarily for ongoing expenses, but we're doing both." <