Windham Police Chief Kevin Schofield and Windham Fire
Chief Brent Libby cut the ribbon officially opening the
renovated and expanded Windham Public Safety Building
during a dedication event on July 13. The project took a
year to complete and the facility now houses both Windham
police officers and firefighters. PHOTO BY ED PIERCE
By Ed Pierce

When any facility is renovated or expanded and all the work has been wrapped up, the question then is whether the building can stand the test of time and become a functional part of the world. In Windham, the construction of the town's new Public Safety Building on Gray Road has reached an end and the structure is now in regular use with its occupants saving lives and protecting the community around the clock.

During a special dedication ceremony on July 13, Windham town officials, construction crews and residents heard about what went into the decision to renovate and expand the building and celebrated its completion.

The construction work for the $4.3 million expansion and building renovation was performed by Great Falls Construction of Gorham and began with groundbreaking in July 2021. It added a 15,247-square foot renovation to the existing 17,000-square-foot Public Safety building which houses space for first responders for both the Windham Fire Department and the Windham Police Department.

During the project, workers finished a two-story 5,840-square-foot addition that houses five apparatus bays, a new public safety decontamination space, bunk rooms, kitchen, and offices for the Windham Fire Department, created a new 1,305-square-foot standalone three-bay space for vehicle and evidence storage for the Windham Police Department, and installed a second elevator for the building.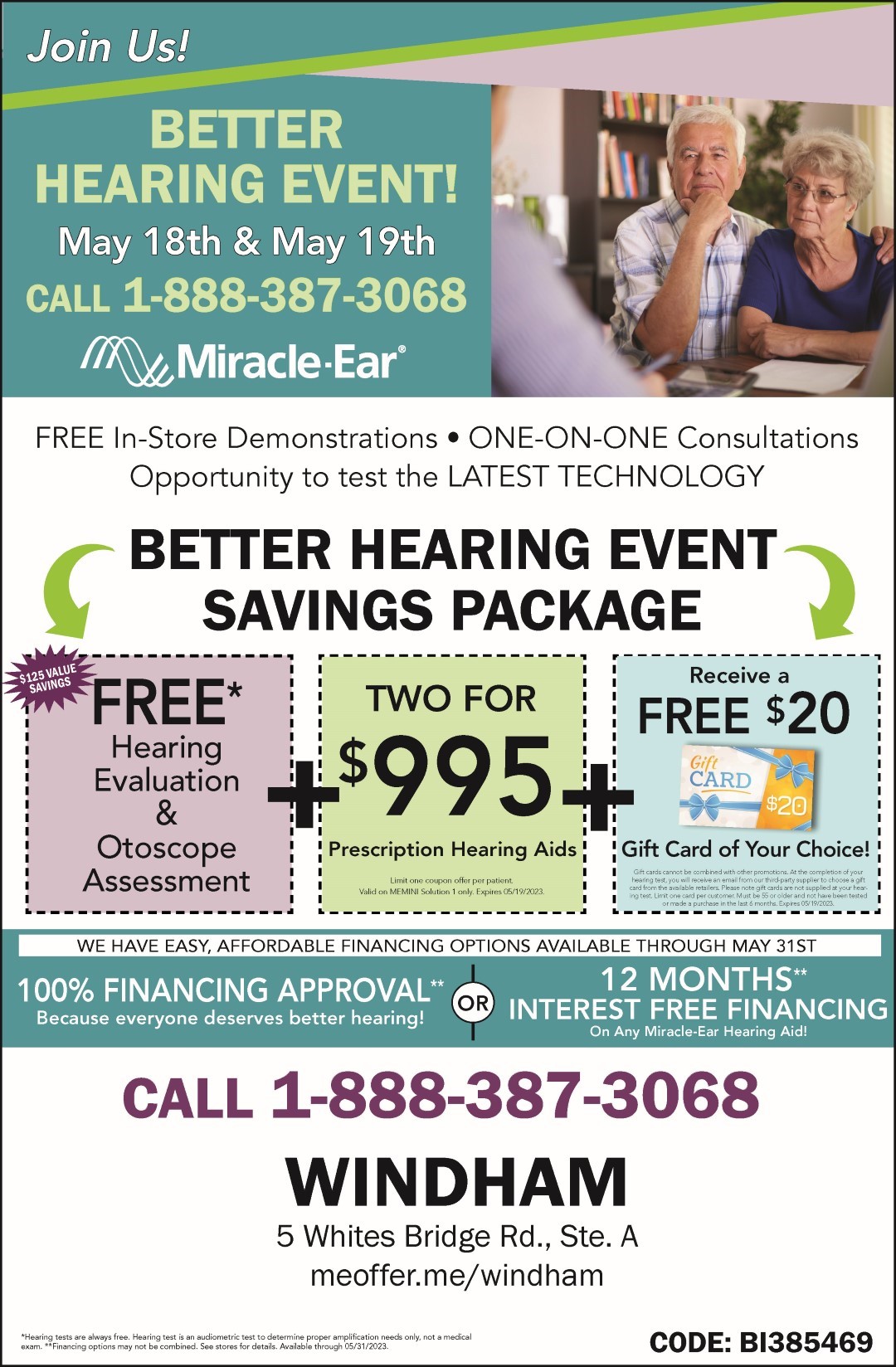 Remodeling work was also performed throughout the entire building as workers installed HVAC and lighting upgrades to increase building efficiency and updated other areas during the project, including a revised locker room space; created an additional 10 new public parking spaces and addition of a new 1,305-square-foot, single-story secured evidence locker for police; additional employee parking; an outdoor patio space; a new dumpster area; and installation of a new generator for the reconfigured facility.
Back in 2020, Windham residents approved up to $4.9 million in bonds during the Annual Town Meeting for capital improvement projects, and that included funding the expansion for the town's Public Safety Building. The additional funding for the building's renovation was derived from town impact fees for new town residential developments and new commercial buildings.

"The need for this was obvious," said Windham Town Manager Barry Tibbetts during the dedication event. "This building needed to be worked on. We chose not to tear it down, but to remodel it and make it work for the future."

Windham's Public Safety Building at 375 Gray Road in Windham was originally built in 1988 at a time when none of the town's firefighters were full-time staff members and Windham only had about 15 or so police officers on duty. Through the decades as Windham has grown, the town now employs 20 professional firefighters while the town's police force has doubled in size to 30 officers.

Tibbetts said he was impressed with how the project turned out and how police and firefighters adapted to the challenges of the ongoing construction over the past year.

"I'm exceptionally proud of the team," he said. "They put up with a lot to pull this off."

To accommodate the renovation project, Windham firefighters were temporarily moved out of the building during the upstairs construction work, while the Windham Police Department continued to use the facility as the construction progressed.

According to Tibbetts, three good outcomes were derived from the construction.

"First, the project was on time. Second it was within budget. Third, it looks good inside. This is a great example of Windham investing in itself for its employees for the future."

Windham Town Councilor David Nadeau told those attending the dedication event that the completed building highlights the spirit of cooperation between police and firefighters in the town.

"What this really shows me is the camaraderie between these two departments," Nadeau said. "Hopefully we do get the time we need to get out of this building. We're grateful to Fire Chief Brent Libby and Police Chief Kevin Schofield for bringing these two departments together."

Jarrod Maxfield, Windham Town Council Chair, said when he was first trying to decide if he wanted to run for a town council seat six years ago, he took a drive with Nadeau and stopped outside the old Public Safety Building at this very same location.

"He talked about what the Public Safety Building was and what it could be," Maxfield said. "It's exciting to see what it turned out to be. This building will be a part of making all our lives better."

Windham Fire Chief Brent Libby shared a timeline of the history of the Public Safety Building and talked about how a 2014 facilities study launched a discussion in the town about what to do with the aging Public Safety Building.

"We are now at the finish line," Libby said.

Windham's Police Chief, Kevin Schofield, said that Windham Police officers first started using the existing Windham Public Safety Building in April 1990, more than 32 years ago.

"This is a very exciting prospect for me personally," Schofield said. "I now work on the second floor with a window in my office. This community has come a long way in the last 30-plus years. The new building is a greatly enhanced public safety facility to serve the town for years to come."

Jonathan Smith, Great Falls Construction president, said that the company was grateful to the town for the opportunity to work on the project. He introduced construction managers and sub-contractors who worked on the building and recognized others who were instrumental in advancing the project, such as architect Mike Hays and project consultant Owens McCullough of Sebago Technics.

Also attending the dedication event were Windham Town Councilors Mark Morrison and William Reiner, Windham Assistant Town Manager Bob Burns, Windham Public Works Director Doug Fortier, Windham Economic Development Corportation Executive Director Tom Bartell, State Representative Mark Bryant and Sebago Lakes Region Chamber of Commerce Executive Director Robin Mullins.

Rev. Tim Higgins of St. Ann's Episcopal Church in Windham offered a blessing for the facility before the ribbon was cut officially dedicating the building. <