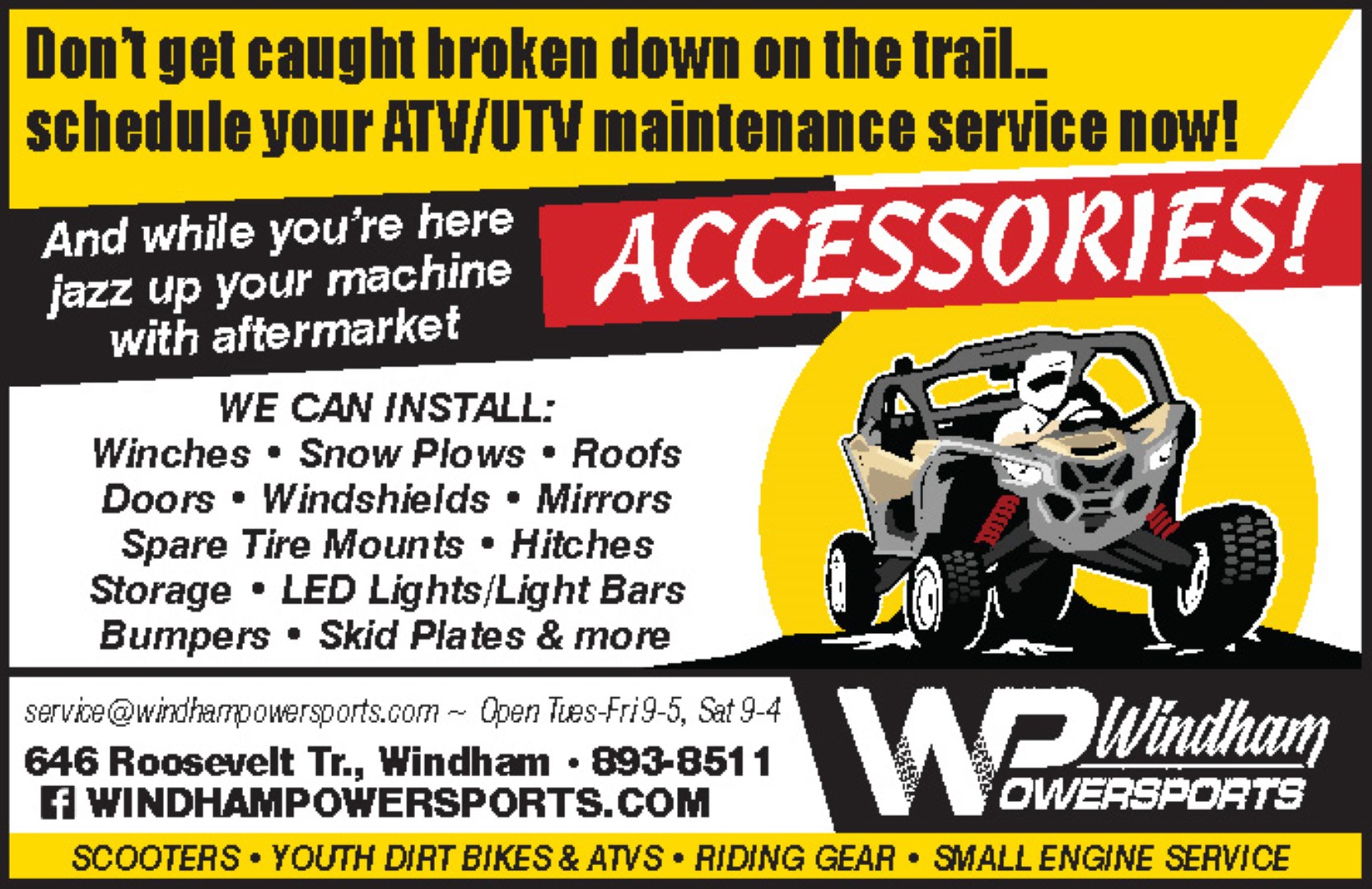 As fall makes its fast approach, it brings with it thoughts of apple picking, football, and the anticipation that comes with the beginning of another school year. For the Windham Raymond Adult Education, 406 Gray Road in Windham, things are no different as they plan a new and exciting school year of educational opportunities and fascinating enrichment courses.
For those who may be thinking about changing careers, wishing to complete their high school diploma or want to learn a new skill, Windham Raymond Adult Ed will be hosting an Open House on Wednesday, August 31st from 5 p.m. to 7 p.m. Stacia Dugas, secretary, invites the public, "Come by and check out all our offerings and learn about all the courses and services that we provide, plus it will be a great time to meet some of our instructors and staff."
Staff and instructors include Tom Nash, director as well as

Tina Christophersen, Career Pathways Coordinator,

Shelli Pride,

College Transitions Coordinator and Cathy Giuffre-Renaud, Adult Basic Education Coordinator.

Besides Dugas, other office staff who offer assistance and act as the first point of contact include the evening secretaries, Donna Dunham and Kelly Bragdon.
Windham Raymond Adult Ed is dedicated to student success and community enrichment for adult learners in the great lakes region and beyond. They provide quality and diverse educational opportunities for those in pursuit of career advancement, a new career path, specialized training, or an alternative to high school graduation with preparation for college or full-time employment.
There are many courses and pathways that can meet the need of almost every resident in the Windham and Raymond communities. The multiple options include but are not limited to welding, school bus driver training, automotive technology, corporate training and conversational English. For those seeking a fun enrichment opportunity, courses such as vintage holiday signage, a hunter safety course and cooking classes are also available. As for the most popular classes, Dugas stated there were many favorites, but watercolor and yoga seem to be among the most popular selections.
"Windham Raymond Adult Education also offers High School Diploma credential opportunities. An individual can take classes and earn credits toward completing their high school diploma. We have traditional classroom or small group instruction, self-study and even on-site computer-based learning opportunities or take the HiSET®, which is the High School Equivalency Test, formerly the GED®," Dugas said.
For those seeking post-secondary education or dream of obtaining a college degree, Windham Raymond Adult Ed
offers many services including advising, Accuplacer testing, developmental courses, financial aid workshops, campus tours and application assistance.
If an individual is seeking to share their knowledge and experiences and wishes to teach a specific skill, enrichment opportunity, or specialized course, contact the office. Windham Raymond Adult Ed is always striving to provide new learning and enrichment opportunities.
Fall classes begin on Monday, September 12th. For those who are interested in registering, Dugas said, "
Contact our office and we will connect the prospective student with one of our coordinators." General enrichment students can register with anyone in the office. To reach one of the coordinators or secretarial staff, call Windham/Raymond Adult Ed at 207-892-1819.
To all individuals wishing to reach set goals, the office staff and instructors have a motto they share and express, "Branch out and explore your world at Windham Raymond Adult Education and make that dream come true!"