The Fellowship Hall at Windham Hill United Church of Christ (UCC), 140 Windham Center Road in Windham, was a winter wonderland of 18 brightly decorated Christmas trees this past weekend.
As part of their first annual Festival of Trees fundraising event, the Windham Hill UCC's Fellowship Hall was filled with good cheer and generosity from Friday, December 1 to Sunday, December 3, as each tree presented gifts wrapped in decorations of red and green. The trees, decorations and gifts were donated by local business, organizations and individuals.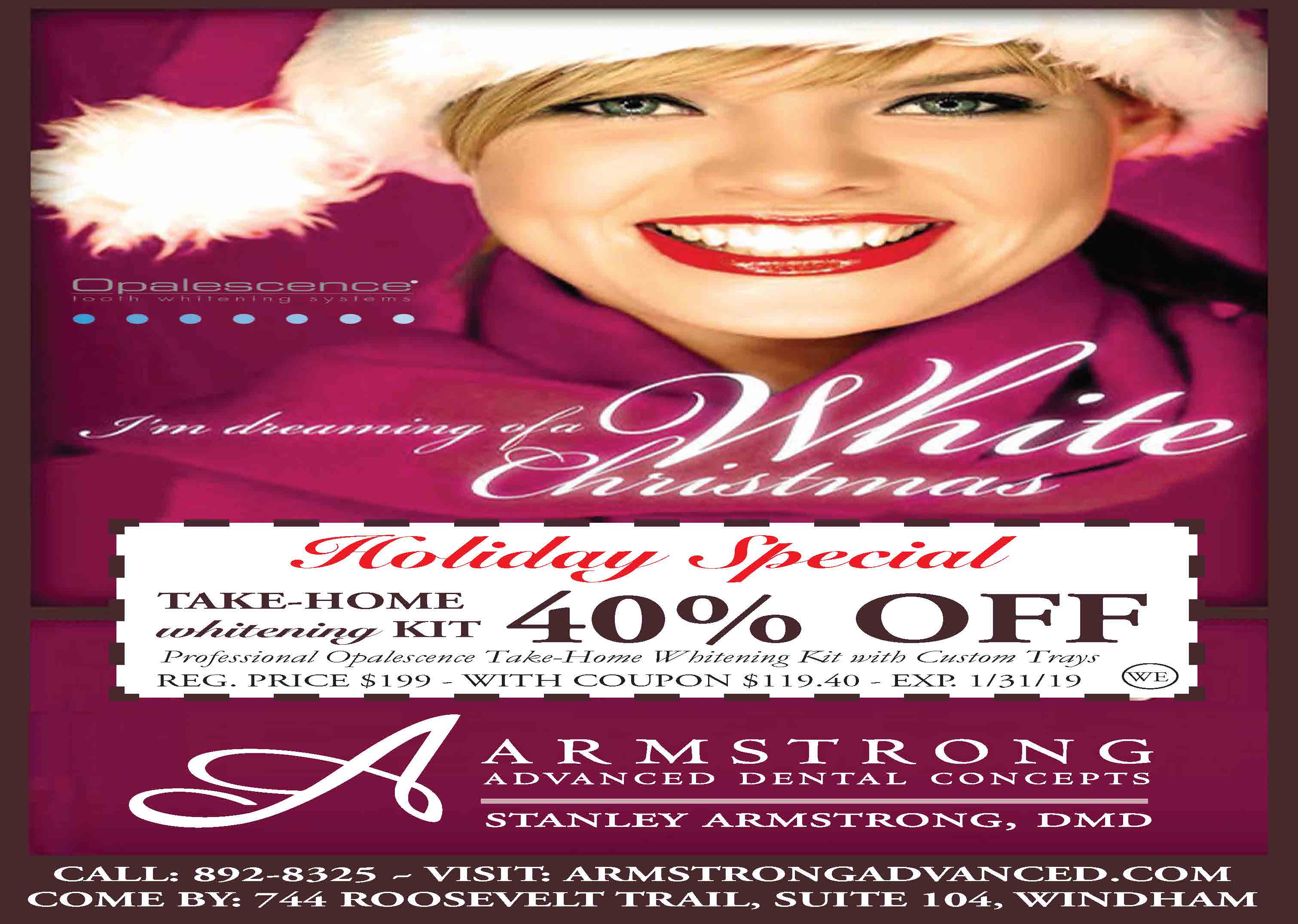 "This was an amazing event to organize and be a part of," stated Bob Turner, co-chair of the Festival of Trees. "I loved watching the kids come through the Fellowship Hall doors and see all the decorated trees with the gifts underneath. It put a big smile on their face."
Some of those children, and their lucky families, were the winners in this event. Raffle tickets were available for 50 cents each or 10 for $5 for a chance to win one of the 18 trees. The drawing for the tickets began on Sunday at 4 p.m. and the winners received the tree itself, with its lights and ornaments, all of the gifts on the tree, and all of the gifts under the tree.
Congratulations to the following winners:
Marrae Kimball - tree donated by the Dental Office of Dr. Leslie Elston
Jennifer Drouin - tree donated by Windham Hill UCC International Tree
Lori Bailey - tree donated by Windham Hill UCC Tree
Selina Paine - tree donated by Spruce Salon
Angela Wheaton - tree donated by Aubuchon Hardware
Roger Grillo - tree donated by Windham Jewelers
Jen Twombly - tree donated by Hall Implement
Danica Potvin - tree donated by Shaw Brothers Construction
Donna Emerson - tree donated by Door Service Inc.
Michael Johnson - tree donated by Patman's Redemption Agency & Liquor Store
Jill Mathiew - tree donated by Seavey's Furniture & Appliance
Kelly Osborne - tree donated by C R Tandberg
Jen Moulton - tree donated by Windham Hill UCC Women's Fellowship
Sarah McRea - tree donated by Katie Hazel & Susan Moore
Ellie McCallum - tree donated by Dolby, Blais & Segee Funeral Home
Tony Candelmo - tree donated by Bob & Bonnie Turner
Lindsay Hall - tree donated by Blue Seal Feeds
Tyler Defossa who received a gift certificate tree from the following donors:
Cabinetry Concepts; Chutes Family Restaurant; Edward Jones Financial Advisor, Pete Neelon; Mills & Company; MGM Builders/TLC Reality; NAPA Auto Parts; Rustlers Restaurant; Sullivan Tire & Auto Service
Co-chairs Bonnie and Bill Turner
Monies raised from this fundraising event will be contributed to local, national and international
missions including: Heifer International, the Root Cellar, Windham Food Pantry, the Backpack Program of the Windham Schools, H.O.M.E. Co-op in Orland, Maine, Church World Service, SERRV, and many other organizations. Funds will also benefit continued maintenance and programming for this church which hosts Food and Fellowship's Monday Meals, Boy Scout Troop 51, Windham Lion's Club. The Windham Hill UCC is also hosting programs of the Windham Public Library during its renovations.
Windham Hill United Church of Christ is an open and affirming church, welcoming all who attend. The church was founded in 1743 and has been central to the life of Windham throughout Windham's history as a town.
If you missed this year's Festival of Trees, do not despair. "Although the exact date has yet been determined, we are already preparing for next year's event," stated Turner.