Stetson being interviewed by local TV during her birthday celebration
What does Nelson Mandela, Billy Graham, Sam Walton, Betty Ford and Raymond resident Betty Stetson all have in common? They were all born 100 years ago - in 1918!
In case you missed the local pages of last Saturday's Portland Press Herald or Portland's television stations' interviews of the local icon - Elizabeth "Betty" Stetson was the Guest of Honor when she celebrated her 100th birthday on Wednesday, March 21 in the Roosevelt Room at the Microtel Inn & Suites by Wyndham in Windham from noon to 3 p.m.
Present were over 50 people, wishing Stetson well including family, friends, Raymond Board of Selectmen who awarded her the Boston Cane Award and Slugger from Portland Seadogs to name a few.
It may come as no surprise that she has a story or two to share with a century of life behind her.
Born in Herkimer, NY to parents who immigrated from Czechoslovakia during World War I, Stetson has seen many life changing innovations and has lived and experienced much throughout her lifetime. Stetson was born in a time when the postage stamp cost three cents, the average weekly income was $25.61, a gallon of gas was only 23 cents per gallon and a new Ford Town Car cost $595.
She, along with her two sisters Anna and Millie (Mildred), grew up on a farm in Western Massachusetts in the town of Hatfield. Tobacco was their main agricultural industry, but they also cultivated and sold onions and potatoes. Her parents' farm included three pear trees, two plum trees, six Baldwin Apple trees, over 60 chickens, six cows and a pig. "My father was so kind hearted he could not butcher an animal on his own," explained Stetson. "So, he hired a butcher to come to our place to do the job for him. We [she and her sisters] would run and hide because we couldn't bear to
see our animals die, either."
Stetson was only five years old when she began the task of delivering milk to neighbors who were within walking distance from their home. "We sold the milk for 10 cents a quart," she explained. "I delivered the milk in pails."
She reminisces about her milk delivery days. It was usual custom that the neighbors, most of which were French Canadian or of Irish descent, would feed her. "On one occasion, a French-Canadian neighbor gave me a Codfish Potato Pie," Stetson remembered. "I would probably really like that pie now, but when I was five, I was not fond of it. I usually ate up everything she would offer me when I delivered milk to her, but could not eat another bite of that pie. I told her that I was in a hurry and would eat the pie on my way to the next neighbor. At the bottom of the hill between those two neighbors was an old tobacco shed. I threw the pie in there."
You could also find Stetson and her sisters out in the tobacco fields on their hands and knees, pulling weeds. When asked if she resented having to work on the farm at such a young age, she replied that work was as normal as breathing. "It was just what I did in life," she said. "It never occurred to me to be resentful."
There is one thing she didn't like about farming, however. "Picking horn worms off the plants and killing them was my least favorite thing required of farming. I did not like horn worms then and I still can't stand them now."
Her family spoke in the traditional Czeck language at home, but Stetson was able to learn English by listening to others. Her older sister, Anna, did not learn English as quickly and was having difficulty in school as a result. "Anna's teacher told my parents that I should go to school with my sister to help her with her studies," Stetson recalled. "So, I went to school at the age of five, which was a young age to start school back then."
Stetson's father, despite being a relatively new immigrant to the U.S., was able to make a very good with the farm. In fact, Stetson states she didn't experience much of the setbacks that many people experienced during the Great Depression. "With the farm, we were self-sufficient, and we had everything we needed," she began. "The only way it affected our family is that people would pay us as they could, otherwise, I experienced no direct hardship."
and successful living
Stetson was active during her teenage years, playing basketball, where she was the captain of her team. She graduated from Smith Academy around 1935. "Smith Academy was started by Sophia Smith, the founder of Smith College," Stetson said. "Sophia initially wanted the college to be in Hatfield, where she lived in the 1800s, but the locals didn't want to build a campus there because it would take land away from the farmers. That is why the college is in Northampton."
All graduates from Smith Academy were offered free tuition to Smith College and Stetson attended for one year, majoring in business courses.
A couple years after her time at Smith College, Stetson met her husband, Maurice Nelson, at a square dance. They married soon after when she was 24 years old. Not long after their marriage, Nelson joined the World War II efforts and Stetson moved to Winchester, NH to live with his parents. After the war and when Nelson returned, they made their home in Tamworth, NH with time also lived in Newport, NH, a two-hour drive south.
At home in Raymond posing with her Boston Cane
During the next 20 years or so, Stetson was busy raising her family and working in the community. But that did not stop her from socializing. She was an active member of the Onaway Bridge Club, the Federated Garden Club and the Congregational Church.
Tamworth is a town that attracts many well to do families and was the location of President Grover Cleveland's summer home. "I never got to meet President Cleveland, but his son attended the same church we did, and I was very impressed with him. He was a very nice man."
From the town of Tamworth, Stetson and her husband moved to Corbin Park - a "fashionable" nature preserve that drew in industry and finance magnets for sport, game and other outdoor recreation. Nelson was hired as the superintendent of the park and Stetson served as its manager.
While working and during her retirement, Stetson made sure to see the world. She has traveled extensively across the U.S. and has visited a number of European Countries such as England, Scotland, Switzerland, Germany, Belgium, France, Greece, Holland and Italy. But she had a favorite spot. "One of my most memorable travel experiences was my trip back to my family's homeland in Czechoslovakia; I enjoyed meeting my relatives and being a part of a culture that my parents once knew."
She loves adventure in many forms. Stetson shared the times she salmon fished in Brunswick, Canada and deep-sea fished off the coast of Florida (catching the biggest sailfish, having to return in back to sea.) She loved the outdoors and hiked many of the mountains in New England including Mount Washington.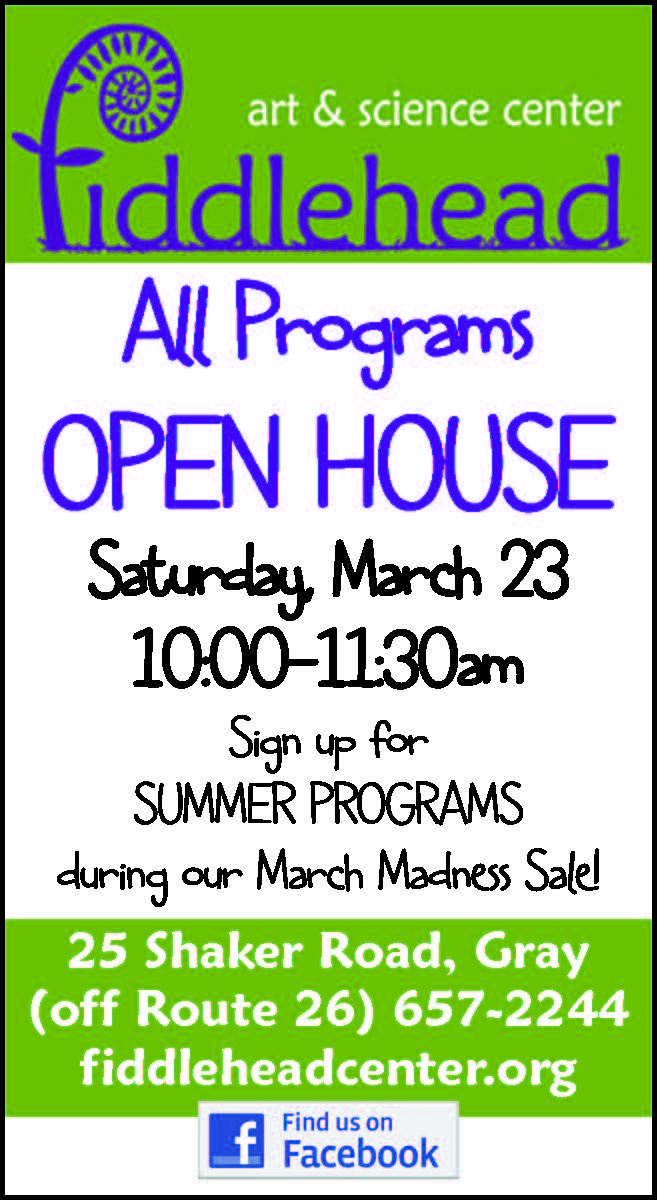 Stetson, who was diagnosed with breast cancer at the age of 50, has been cancer free for 50 years. She is also the
first patient at Maine Medical Center to receive a heart valve transplant at the age of 93.
When asked if she has advice for a long life lived well, of which she gets asked often, she quickly
answers, "For longevity - make sure you eat your greens. Oh! And fruit. Fruit is good for you too."
But if anyone has spent even just an hour with Stetson, one quickly realizes that eating healthy is not the only thing that has contributed to her long life. Happiness and laughter fill the air in her presence.
Part of her laughter stems from the fact that she enjoys playing a joke or two. Her favorite holiday is April Fool's Day and she takes every chance she can get to pull a prank on her daughter, Becky Almstrom and son-in-law, Bob - who share their home with Stetson.
"Every April Fool's Day, we try to avoid her because we know she has something up her sleeve," Becky stated. "This year, since turning 100, Bob and I decided Mom can do whatever she wants."
Stetson smiled at her daughter with a mischievous sparkle in her eyes.