Ron and Dusti Faucher, Linda Brooks, Tony Plante
The Dundee Duck will now greet and welcome all visitors to its scenic 20-acre Dundee Park this summer, thanks to the collaborative efforts of the Windham Parks and Recreation Department, its committee members and the contributions of local businesses and entrepreneurs. The unveiling of the mascot occurred at 6 p.m. on Monday, May 14 at the park with committee members, town officials and park managers on hand to celebrate its arrival.
Pat Moody, Chair of the Recreation Committee and Linda Brooks, Windham Recreation Director,
welcomed all present, introducing and thanking the individuals who supplied the creative contributions and the technical portion that brought the creation into reality.
Nikki Jarvais from Windham and owner of Rinck Advertising in Lewiston, along with her Co-creator and Project Manager, Elizabeth Rentz, also from Windham - are the creative minds behind the soon to be infamous, Dundee Duck. Brendan Faherty of Windham Innovations (a small subsidiary of Windham Mill Works) produced the family-friendly signage you will find around the park. "We did our best to make Dundee Duck family friendly and to keep the logo colors of the Windham Parks and Recreation Department," Jarvais stated of the combined effort.
"We originally thought the mascot would be a loon," Moody stated to the crowd on Monday evening. "But Jarvais approached Linda and her staff, telling them that a cartoon of a loon with its small eyes and black head can look pretty scary and suggested the more approachable and cheerful caricature of a duck."
Brooks and her staff agreed and thus the Dundee Duck was born.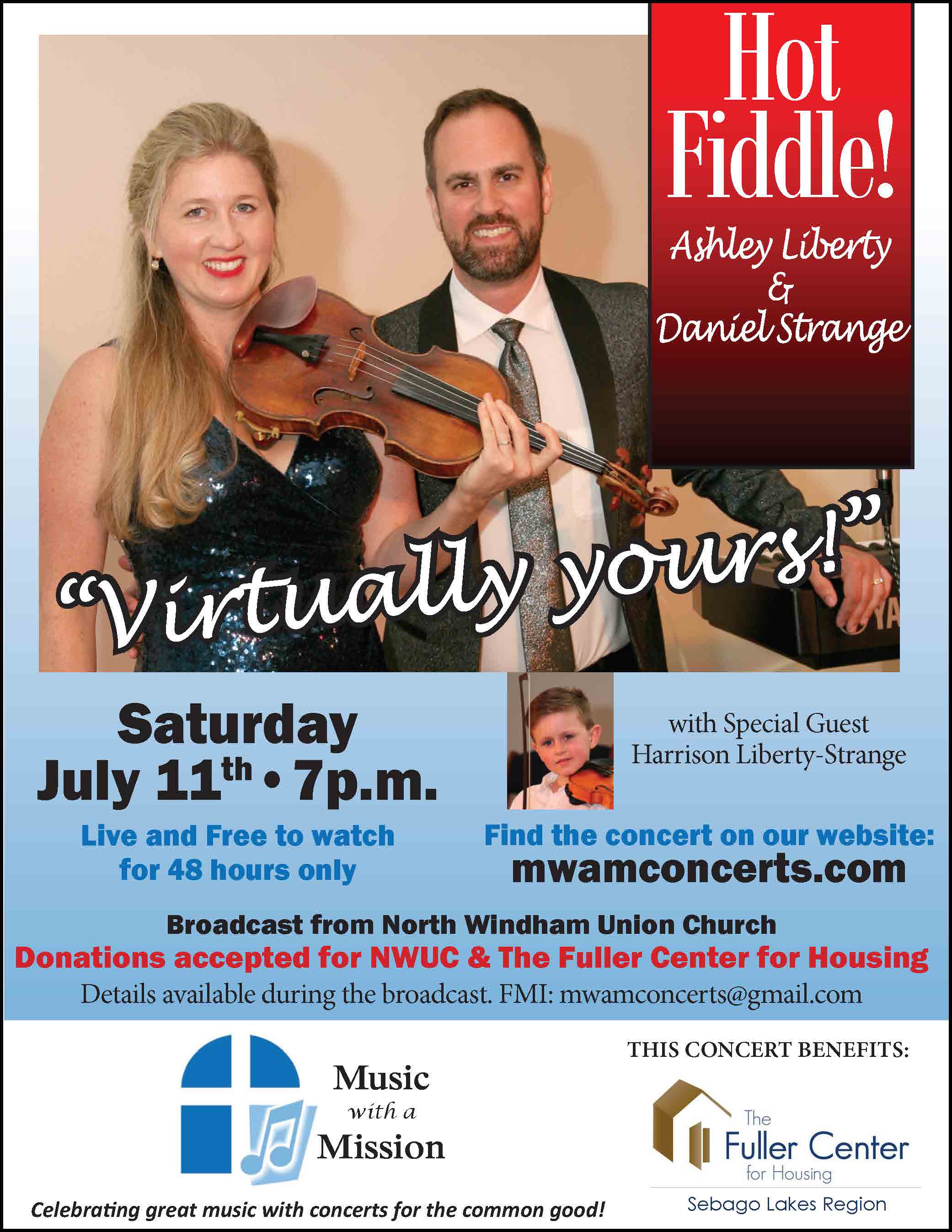 Park Managers, Ron and Dusti Faucher are looking forward to another exciting summer, only this
time sharing the season with Dundee Duck. This is their sixth year as managers, living on site, to make sure the quality of the park is maintained and family friendly throughout the summer.
"We have been the managers here for a little over six years," stated Ron Faucher. "And we have seen the park expand and improve in that short time. We see a lot of amazing people from the region, including those from various cultural backgrounds. They come here and enjoy the area throughout the week. They eat, play, swim and simply have a fun, family-style experience together. It is great to see and it's the very mission of Dundee Park to provide a safe and healthy environment for an enjoyable summer time getaway."
Besides the family recreational and swimming activities Dundee Park provides along the Presumpscot River, it will once again offer its annual four-week Summer Concert Series that will occur every Wednesday from 6:30 p.m. to 8 p.m., beginning on July 11 and ending August 1. Gates will open for free after 5 p.m. on these Wednesdays.
Musical guests for this year's series will include in order: 121 Band, The Hurricanes, Downeast Soul Coalition, with the well-known local musical talent, Rick Charette ending the Summer Concert Series.

The Dundee Park will also be the host location for the "Summer Meals at Dundee", a free, federal summer food service program that works in collaboration with the RSU14 nutrition program. More details regarding this event to come in a future article.
Dundee Park will reopen on Saturday, May 26 from 9 a.m. to 7 p.m. weekends only, until June 23.
From that date until August 12, the park will be open daily from 8 a.m. to 8 p.m., returning to its weekend only time after that until September 3. Dundee Park will close for the season on September 3 at 5 p.m.
The park offers bathrooms and a beverage vending machine, as well as boat rentals and barbeque grills throughout the picnic areas. Day and seasonal passes are available for residents and non-residents. Day passes are $5 for residents $3 for children and $6 for adult non-residents, $4 for non-resident children. Senior and veteran discounts apply.
Seasonal passes are per household vehicle and cost $50 for residents and $65 for non-residents.
For more information, call the Windham Parks and Recreation Office at 892-1905 or visit our website at www.windhammaine.us or check Dundee Park on Facebook.
Be sure to put Dundee Park on your summer "bucket list" to not only see firsthand its new Dundee Duck mascot, but to create exciting and lasting Dundee Park memories with your family.