Scott Paradis running the Sandy Hook 5k in Conn.
Scott Paradis spontaneously took up running in 2015 and just as spontaneously set an ambitious goal for himself: to run 51 5K races in 50 states - and one in the nation's capital, Washington DC.
Paradis, 35, is a Windham resident who graduated from Windham High School in 2001.

He is likely a familiar face in town since he works as a cashier at both Hannaford and Home Depot.
He began running just three years ago, on a whim. "I just got a crazy idea - I just feel like going out running," he said. He began with a one mile-loop on the Chaffin Pond Trail.
That first mile was tough, he said, tougher even than running three miles now. But he stuck with it, gradually increasing his distance, running his first 5K in September of 2015. That was the Stephen Ward 911 Memorial 5K in Gorham.
After that first race, Paradis got an even crazier idea: to do it again in each of the 50 states. He said at first, he didn't think it would happen, but then he started, and after running in a few states he realized it could be a reality.
Paradis finds races on runningintheusa.com. He searches each state for a race with a cause he is most interested in supporting. "Whatever charity I like the best for that state is how I usually choose it," he said.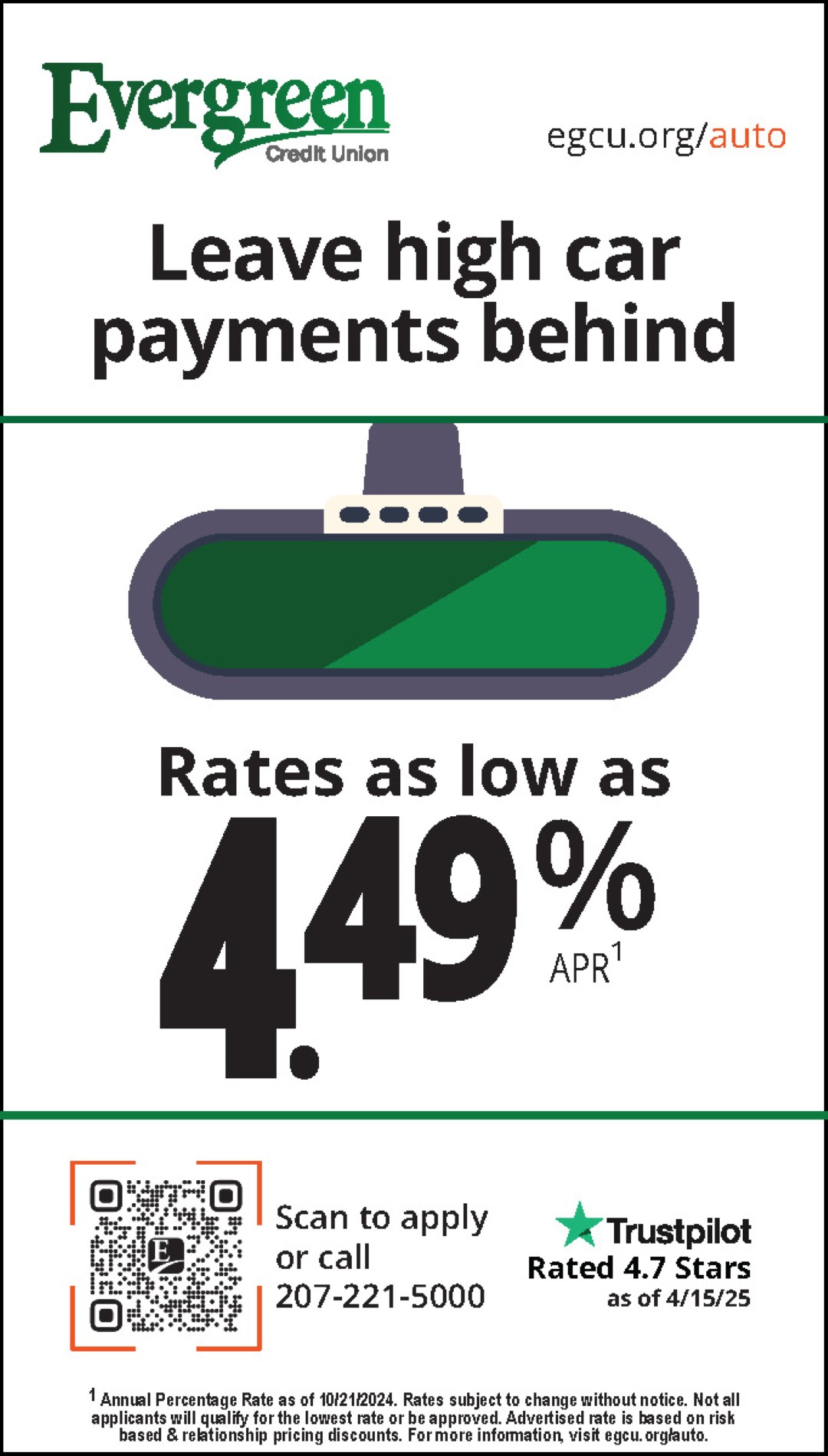 Paradis has a logo, designed by his brother that he puts on a t-shirt each year; the races he has completed are listed on the back. His tagline reads "
A Race to 51 5Ks in 50 States." The final race, to cap it all off, will be in Washington, DC. "I figured that would be a good way to complete the whole thing," Paradis said. His goal is to have run all 51 races within 20 years.
Paradis has a large map on the wall in his room, tracking the races he has completed. In June 2018, he ran his 16th race, the Honoring Our Heroes 5K in Cincinnati, OH. At that race the runners raised enough money to provide tiny houses to three homeless veterans. "
That made me feel really good that I was part of that," Paradis said.
Paradis said he doesn't seek out any particular type of charity. He doesn't have a specific order in which he hopes to complete the 50 states, but has already done a few distant states, including Arizona, California and Hawaii.
One of his favorite causes so far, he said, was the Sandy Hook 5K in Newton, CT. That was a larger race, with approximately 1400 runners. At that event, he said the runners raised about $70,000, which was donated to charities chosen by the families who lost loved ones in the tragedy.
Some races are more challenging, depending on the weather or other conditions. In Hawaii, for instance, part of the race was on the beach, where running on sand added some difficulty. But Paradis said he feels like if he's going slower, the rest of the participants are facing the same challenges and will also run slower, so he'll place in the same range he would have.
"I go into these races knowing I'm never probably going to win, I'm not the fastest runner…My goal is to finish better than half the pack, I'm okay and happy with that," he said.
Paradis said he prefers races that have somewhere between 100 and 500 runners, because he can get to know people more, and talk about what he's doing. He tries to approach the race organizers and let them know what he's doing.
Some of these organizers have been very happy that out of all the races in the state, he has chosen theirs. The mayor of Mt. Airy, MD, where Paradis ran Ava's 5K for Down Syndrome, wrote him a personal thank you letter after the race.
Paradis funds his own travel, with the help of credit card and hotel rewards programs. He does not do additional charity fundraising beyond paying his race fees.
Paradis said he has had many great experiences so far – including finishing on the 50-yard line at the Buffalo Bills stadium in Buffalo, NY, and coming in 2nd male overall at a very small race in GA.
Paradis said he doesn't have a specific goal in mind for how many races he will complete each year. He was able to do seven the first year by travelling to states within driving distance. However, that will slow as he heads to states farther away. And some states, like North and South Dakota, don't have many races listed, so he'll need to coordinate around what's available.
Typically, Paradis said, he does a race in March, April, May and June, and then takes the summer off to avoid travelling when it's too hot. He'll pick up again in the fall with another race or two.

His 17th race, the Skeleton Run 5K for Bone Health, will be in
Morristown, New Jersey on October 21, 2018. Paradis said this year is the first year for this particular race.
Paradis said he likes to travel, and has fun choosing a race in each state. He travels on his own, but sometimes visits family on the way, or chooses a race based on where family or friends are located.
One of his favorite things about doing these races is the reaction he gets from some people when they hear his goal. "It's just an accomplishment in itself to be able to do it," he said.