Zack Conley
By Lorraine Glowczak
It is true that small and local businesses have an edge today with social media platforms such as LinkedIn, Webinars and Facebook Live. There is little doubt that the internet has given some boost to individuals looking to grow their business in today's society. But nothing can compare to the personal and face-to-face interactions that help a business and individual grow more profoundly to reach goals and to expand career options and aspirations.
That's exactly the purpose and mission of the Sebago Lakes Region Chamber of Commerce. And what better way to incorporate both social media and face-to-face interactions than having one of the youngest Chamber Presidents in Maine.
Zachary "Zack" Conley, age 22, a Financial Representative with Modern Woodmen in Windham, was voted in by Chamber Board members to replace former President, Michelle Libby, on Thursday, October 4.
"My first goal is to discover all of our individual strengths," stated Conley about all the board members. "From there, we can gather from our individual knowledge, experiences, expertise and talents to achieve the mission of the chamber, which is to help businesses grow and reach their goals through networking and educational events."
Conley also stated that his chief focus is to invite more members to become actively involved with the intention to help them succeed in both business and in life, as he believes they go hand in hand. His second main goal is to introduce the chamber, whether it is the Sebago Lakes Region Chamber of Commerce or beyond, to young professionals in the area seeking to become the best they can be.
To achieve this goal, Conley has spoken to classes at Windham High School about personal finance and is incorporating the importance of joining the local chamber, no matter where you live. "Now that I'm the President of the Sebago Lakes Region Chamber, I will be reaching out to speak to other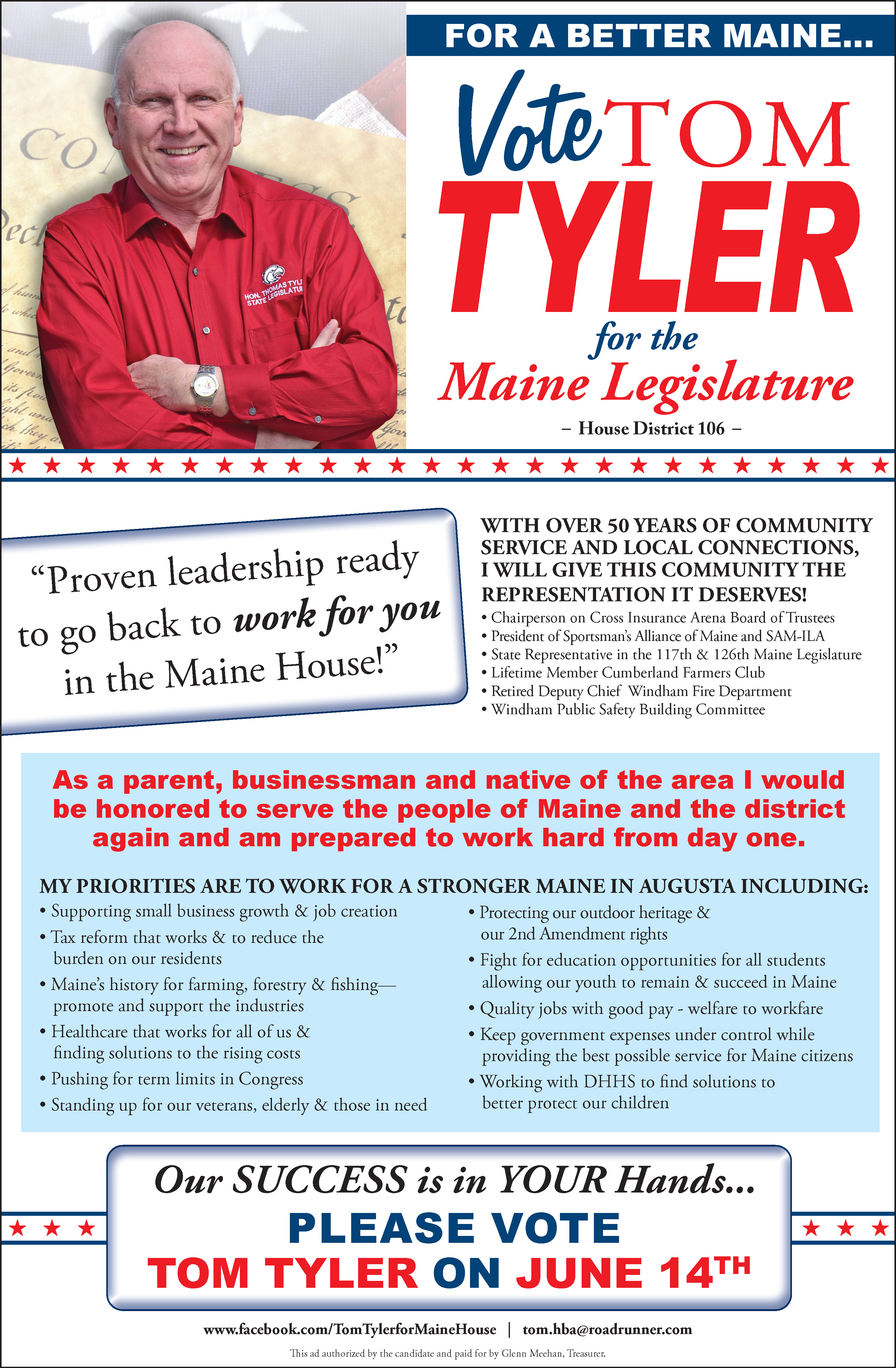 high schools in the Lakes Region area, too."
Conley believes that joining and being active in the Chamber is one of the best ways to meet successful business people. "The chamber is one way to meet all the shakers and movers in your community," Conley stated from experience. "It was just a little over a year ago when I became a Financial Representative at Modern Woodman and I was advised to become a part of the chamber as a way to succeed in my business. I joined the Chamber, met many successful movers and shakers and not only has my business taken off, but so has my networking with others and meeting so many amazing people who have contributed to my success."
And, now here he is, in one year's time frame his business has blossomed and he is the youngest chamber president in Maine. But his path to success was not without a few bumps. "I was attending college in New Hampshire, but I had no clue where I was heading and was spending money on something that I felt like was not leading me anywhere," Conley began. "So, when I dropped out of college and returned home, many people were disappointed in me and I was told I was going nowhere. When I accepted the position as Financial Representative, there were naysayers who stated I would fail. Instead of fulfilling their prophecy, I used their words of discouragement as a source of motivation."
Lynn Mansfield, Executive Director of the Sebago Lakes Chamber of Commerce states that Conley's strong network of peers and his business success makes him the perfect fit for his new role in the chamber. "His success attracts a new face to the Chamber—the young professional. My vision is to establish a young professionals network that will focus on career, community and connections--a vision that Zack also shares. Together, we met with the Greater Portland Chamber about the success of their program, PROPEL. We are fortunate to have a rich resource in Saint Joseph's College, so we'd like to strengthen that relationship in hopes that more young people will put down roots in the business community. Zack already works to educate high school students on the importance of financial stability, so it will be a natural extension of his connection to the community. He's humble and looks forward to leading the Chamber in a positive new direction. I knew we had the right man for the job when he shared that he read an extra chapter of "Robert's Rules of Order" because he found parliamentary procedure to be interesting!"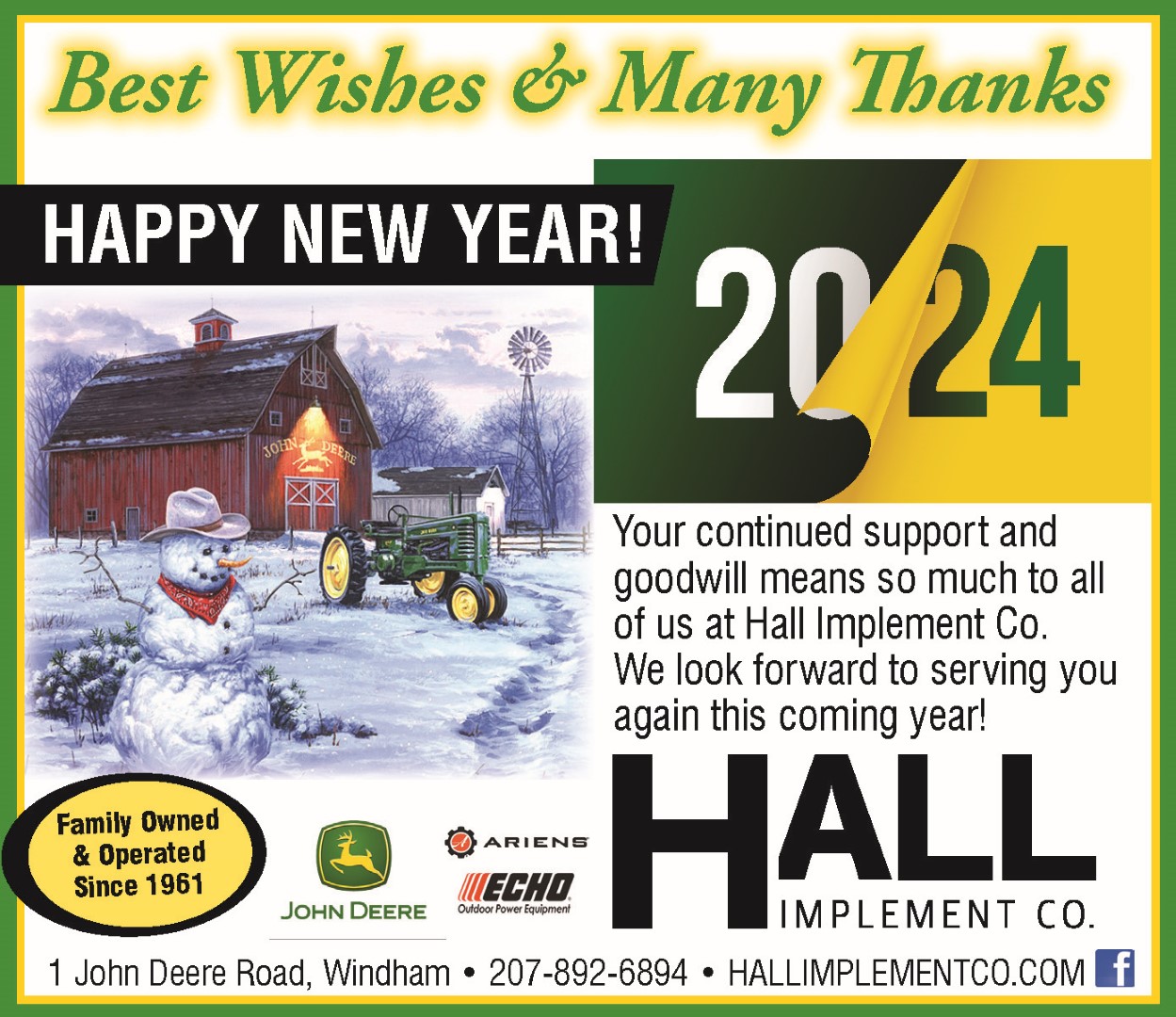 No matter what industry you're in, networking is always a good idea to build your business and lead it into a successful endeavor that helps others. The chamber is one way to make that happen. Conley promises to help businesses succeed. "I believe in giving 110% in whatever endeavor you choose to do – and I will give that in my role as President," Conley stated. "Also, I want people to know that I'm always open to suggestions on ways to improve the organization and that my door is always open if anyone wants to learn more about the Chamber or has questions."
A few of the following networking opportunities are available:
*Weekly Connecting For Growth referral group meetings that gather every Tuesday from 9 a.m. to 10 a.m. at Windham Baptist Church, 973 River Road.
*Monthly evening Business Breaks that offer an opportunity to meet other business members in the surrounding area. The Breaks come with free food and fun networking. You do not have to be a member to attend.
*Quarterly Morning Momentums that provide an educational opportunity to improve business goals. It comes with breakfast and an opportunity to meet others. You do not have to be a member to attend, although there is a discounted cost to members.
*Ribbon Cutting Events to celebrate, welcome and highlight the new businesses in the Lakes Region. All are welcome to attend.
For more information about the Sebago Lakes Region Chamber of Commerce, call or text Conley at
207-838-0464 call or email at

Zachary.J.Conley@mwarep.org

or contact t
he Chamber office at 207-892-8265.