Griffin Cochrane with his brother, Sawyer playing
on the Kelli Hutchison Memorial Playground
By Lorraine Glowczak
It was just two weeks ago that we were introduced to Griffin Cochrane, who
took a celebratory home run lap around the bases of Hadlock Field in July. Griffin, who is five years old and from Windham, was diagnosed with
leukemia on June 25, 2017, is in the process of receiving his three and a half years of chemotherapy sessions. He will be one of the recipients from this year's Kelli's 5K.
In its 10th year, the proceeds from the run/walk
are distributed in a number of ways. First and as always, monies raised are contributed to the anticipated growth of the

Kelli Hutchison Memorial Playground, located on the grounds of St. Ann's Episcopal Church, 40 Windham Center Road.
Known as the Lady Bug Playground, enough funds have been raised that a patio with picnic tables have recently been added. "Wildwood Properties, Inc. has helped us tremendously in changing the design as appropriated," stated St. Ann's member, Dan Wheeler who created the original design for the playground. "Genest Concrete supplied the stones for the patio. But what's been most amazing about the playground is that on a typical Saturday afternoon, I have seen approximately 40 children in the community using it. Additionally, our Rector, Father Tim Higgins, will have conversations with folks at the picnic tables."
In addition to funding the playground, a portion of the funds raised is given to a community organization or an area family facing extraordinary challenges.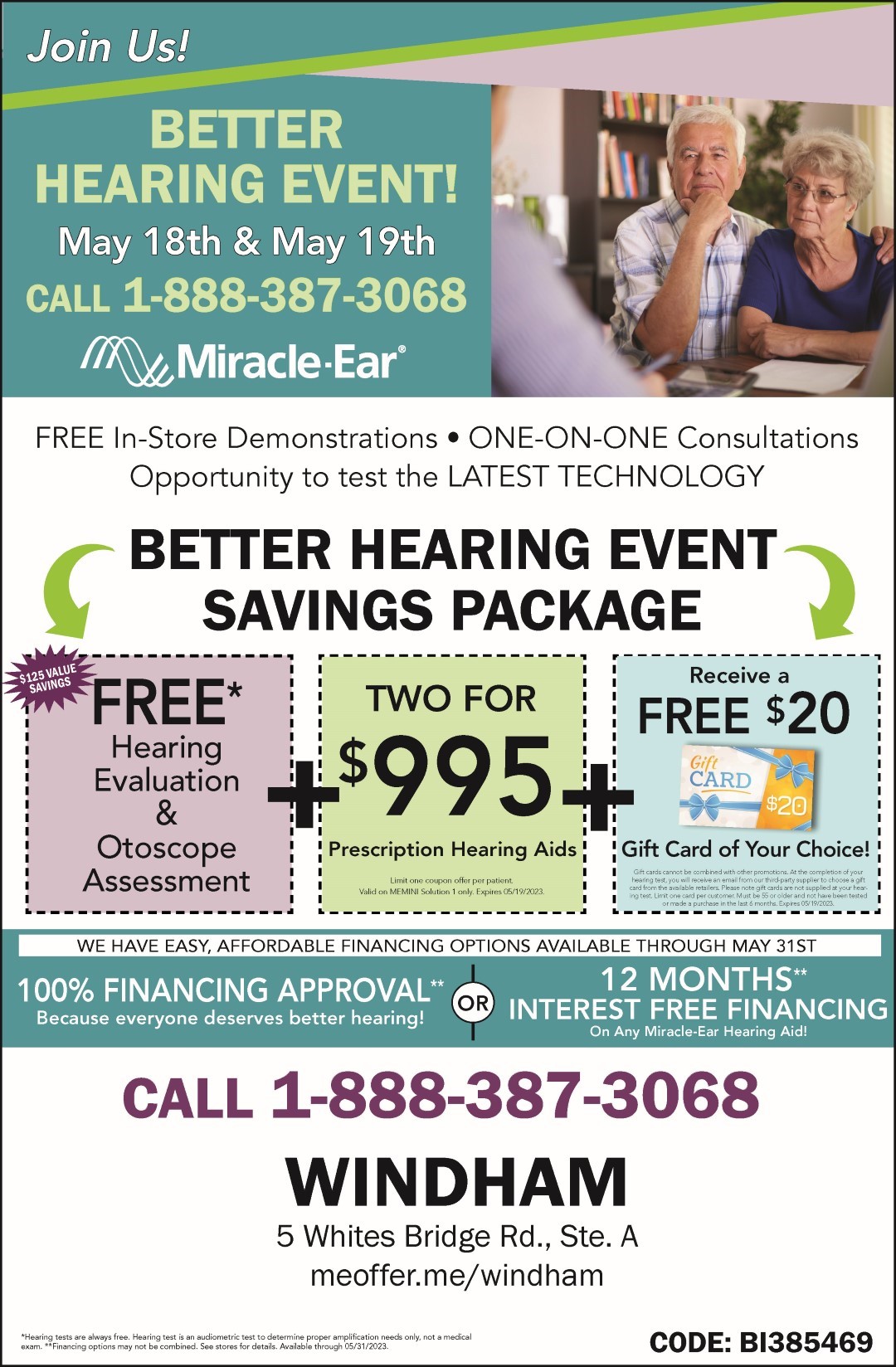 For those new to the greater Windham area,
Kelli Hutchison, a member of St. Ann's church passed away at the age of 10 on February 16, 2010, of GBM brain cancer, an aggressive form of cancer that most often occurs in adult men ages 50 to 70. Although the run/walk may have been precipitated by somber beginnings, the true focus of the Kelli's 5K is to spread light, friendship and the art of giving to others, which represents Kelli's true-life expressions. Kelli's mother, father and brother have chosen Griffin Cochrane and his family to be this year's recipient.
"We've been so touched by the community's response" began Danielle, Griffin's mom. "People we've never met have reached out to see what they can do to help. We are honored to be chosen by Kelli's family. It means so much to us."
Griffin was just three years old when he and his family discovered the reason he had been experiencing red dots on his skin along with excessive bruising. When Danielle and husband/father, Bobby, took Griffin's younger brother, Sawyer, to the pediatrician - the doctor noticed the bruising and advised them to keep an eye on things.
"The weekend after that appointment, Griffin fell and hit his head, so we took him to the emergency room and they kept him overnight in the hospital due to the extreme bruising," stated Danielle. "It was at that visit where he was tested and diagnosed with Leukemia."
For the first nine months after diagnosis, Griffin spent most his time in and out of the hospital with fevers and scheduled chemotherapy sessions. Danielle, who is a Physical Therapist, took a sabbatical from work during this time, not only to take Griffin to his chemo sessions, but due to the intense side effects of the chemo, Griffin's immune system was compromised. "We couldn't take him to day care," explained Danielle. "Even if another child had something as simple as a runny nose - it could be detrimental to Griffin's health."
Griffin is now on
the Maintenance phase of chemotherapy – which is the longest part of his treatment. This consists of daily oral chemotherapy at home. At times during this phase, Griffin takes 16 pills a day. He has been in this phase of treatment for over a year and will be until he finishes. On this
maintenance program, Griffin's immune system is much stronger. He can happily go to preschool and do other activities a five-year-old enjoys."
I'm amazed at how successful Danielle and Bobby were able to teach a three year how to swallow pills," stated Danielle's mother,
Rhonda Lamb,
who has been by the family's side, helping where needed, since Griffin's diagnosis.
Kelli Hutchison, who would be 20 years old today,
would be happy that a portion of the run/walk
proceeds will be helping five year old Griffin.
Danielle explained they started with chocolate sprinkles, asking Griffin to swallow and not eat them. Once that was a success they moved up to small M&Ms and continued until he mastered a skill that most children are never asked to do. "I can swallow three pills at once now," Griffin stated proudly.
Griffin also has a monthly I.V. chemotherapy appointment and a lumbar puncture chemo every three months which requires anesthesia. "We will be completely done with chemotherapy in October 2020," Danielle said.
Although there is some relief at seeing the light at the end of, what will be, a three- and one-half year tunnel, Danielle admits she has some fears regarding the side effects and repercussions the medicine and surgeries may have on Griffin's future health. "It always makes me feel better when I hear success stories of other children who've been through what Griffin is going through now," she said.
If you are a runner, jogger or walker, Kelli's 5K is just around the corner. Those who wish to get in an early morning jog or leisurely walk while contributing to a great community cause, can do so on Saturday, August 10 at the Windham High School's cross-country course. Located at 406 Gray Road, the annual Kelli's 5K will begin at 9 a.m. with two courses to choose from.

The first, a challenging and timed 5K run that will include rolling terrain, a series of bridges and a steep path. The second course is a non-timed walkathon around the Windham High School Campus.
Register in advance for $20 at.
/legacy.imathlete.com/events/K5K/
, or you may register at the race prior to 8:30 a.m. for $25. Unfortunately, the original Kelli 5K website is no longer up and running.
"Kelli would be so happy to know that a portion of the proceeds is going to help Griffin and his family," stated Melissa Hutchison, Kelli's mother. Kelli would have been 20 years old if she was a live today.
If you can't make the event or are unable to make a financial donation, there is one more thing you can do. "I hope everyone keeps Griffin in their prayers," said Hutchison. "This was one thing I'd ask of people if they wanted to do something for Kelli or for us; prayers. Anyone can do them, they don't cost anything and they mean so much."
The following are a list of sponsors and supporters:
Nicole Foster with Locations Real Estate
Capozza Tile & Floor Covering Center
Christina Capozzi Foundation
Spectrum Healthcare Partners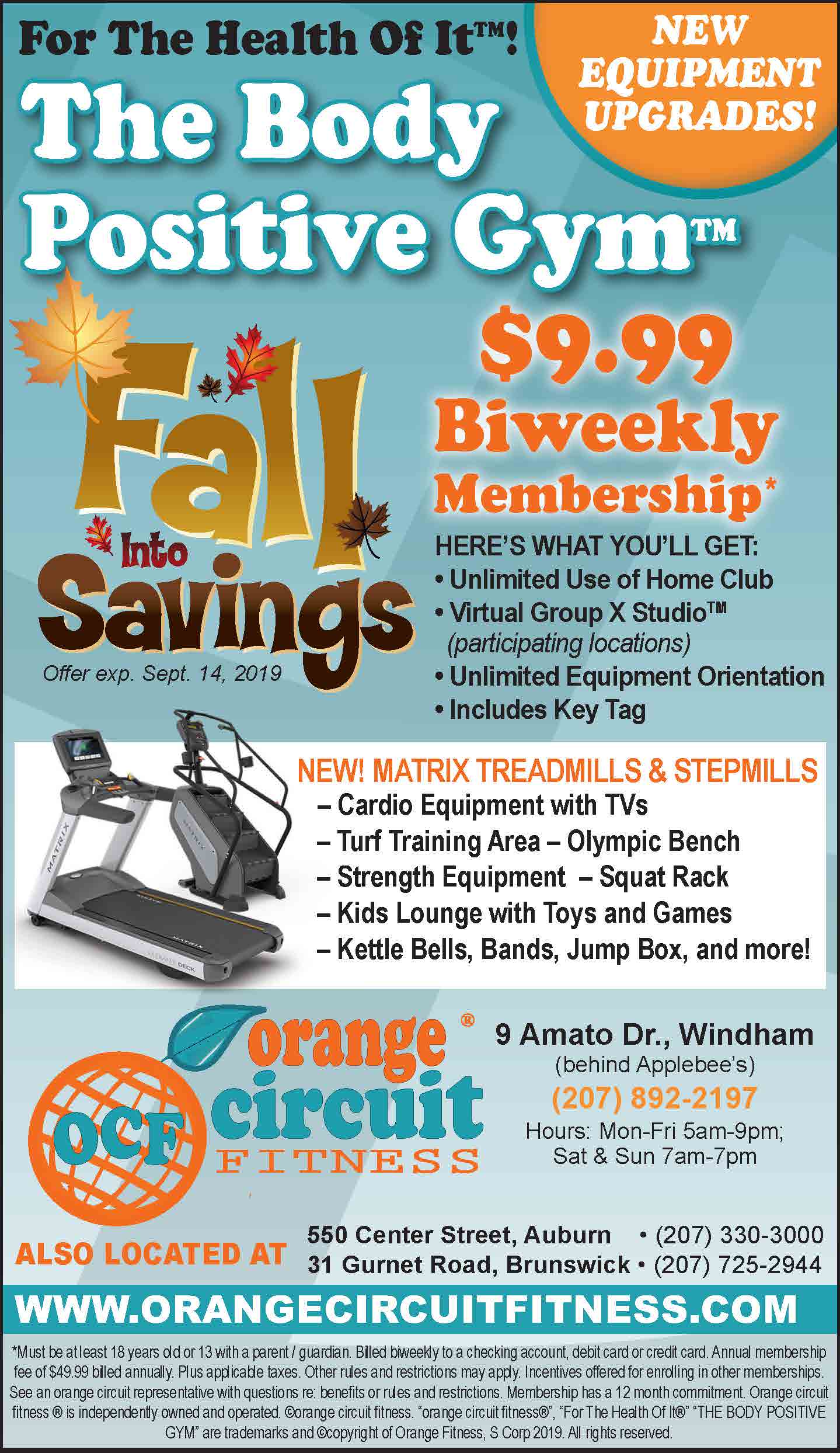 St. Ann's Episcopal Church
Businesses that supplied raffle prizes/supplies/donations:
Cumberland County Federal Credit Union
There have been many donations received from the community also. The Hutchison Family gives a huge thank you for all your support.