Both the Windham Public Library (shown) and the Raymond Village
Library have reopened and are once again offering checkout
for books and other items after several months of only being
able to provide online/digital services as a result of the
COVI-19 pandemic. PHOTO BY ED PIERCE
By Elizabeth Richards
June brings good news for library lovers in Windham and Raymond, as both the Windham Public Library and the Raymond Village Library resume lending physical materials after an extended period of offering online/digital services only.
Library staff were far from idle when their doors were closed to the public, even if traditional library services weren't available. At the Windham Public Library, some of the things staff worked on included online programming, including story times for all ages, craft activities, discussion groups and book chats; did inventory, removed old materials and ordered new items for the collection; conducted welfare checks on community members; provided phone or email support to patrons; planned the online Summer Reading Program; and instituted curbside service after securing grant funding, and participated in statewide discussions about library services and best practices, said Director Jennifer Alvino.
In Raymond, staff spent a lot of time helping patrons get set up to access digital/online resources.

The library's book club met via Zoom, and staff provided reference services online or by telephone according to Library Director Allison Griffin.

The Children's librarian also spent time compiling baby book bundles, which contain three board books, a song or game, and another activity related to the books, and similar Storytime sets for preschoolers that include a related craft and materials.
Both libraries kept patrons updated and engaged through their websites and Facebook pages while closed, including posting recorded story times, craft ideas, resources and announcements.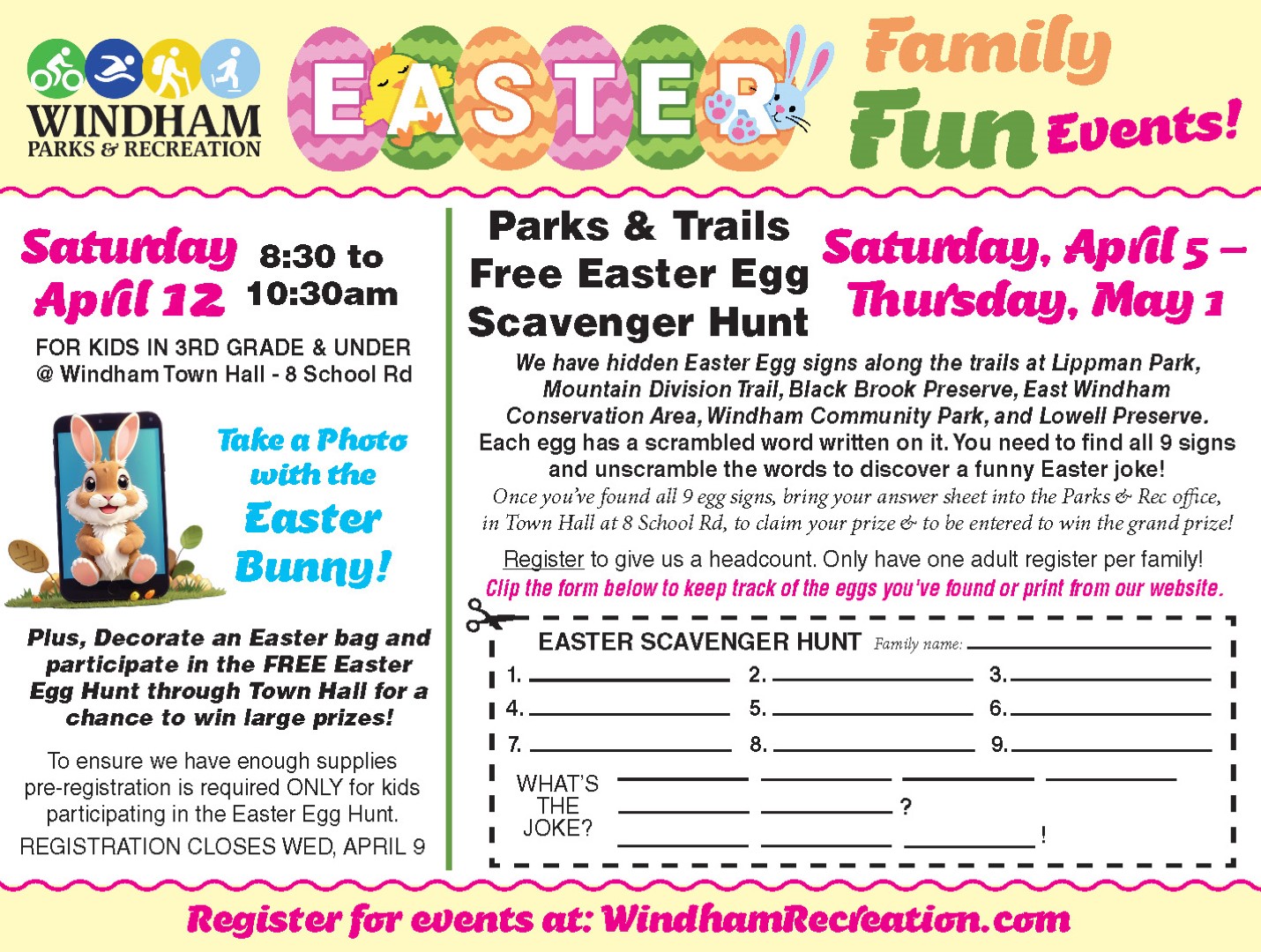 Currently, the Windham Public Library is open to Windham residents or current Windham Public Library card holders only.

There is a limit of 10 people inside the library at one time, and the first two open hours of the day are only open to vulnerable patrons, including seniors and those with underlying health concerns.

The library will be open Monday through Friday from 10 a.m. to 4 p.m. Their curbside service also continues Monday through Friday from 10 a.m. to 5 p.m.
Alvino said that although things look different at the library, and hours have changed, they continue to work hard to provide the best possible service under the current circumstances.
"We will slowly bring back services and hours as it is safe to do so but our main goal is and always remains to provide our patrons with the services and materials that they need from us," she said.
In Raymond, the library building is still not open to the public, but no-contact parking lot pick up of books, audiobooks, and movies has been available since June 1.

Patrons can use their online account to put items on hold, or call/email the library to request materials, including the baby book bundles and Storytime bundles.
The Raymond Village Library is also offering limited home deliveries to patrons unable to come to the library.
Curbside pickup will continue through the month of June, with a goal of opening the building in a limited way in July.
Because it's a small library, Griffin said, there's a need to control how many people are inside at a time. They will either designate someone to ensure that limit is followed, or they will offer "library by appointment," she said.
Currently, however, they are still trying to get some of the protective barriers in place – and finding plexiglass is proving difficult.
The Raymond Village Library currently has both a book sale and a plant sale taking place. The plant sale had been by appointment only, but this week remaining available plants were placed out front with payment envelopes.

The sale is operating on the honor system, and patrons can place payment envelopes in the book drop.

Anyone wishing to pay via credit card can contact the library to make those arrangements.
A link to a document listing items available in the book sale is posted on the Raymond Village Library Facebook page.

Listings will be updated weekly, and the sale continues for the month of June.

In addition to individual books for adults and children, leveled reading book bundles are available, as are some movies.
The staff at the libraries in Windham and Raymond both remain committed to offering their valuable services to the communities they serve in whatever ways they can.
"As a community gathering place, I think the library's role has shifted to finding alternative ways to connect with our patrons," Alvino said.

"For now, since our in-person programming cannot take place, we are continuing online programming utilizing Youtube, Facebook Live, and Zoom."

Other services, such as access to public computers, will be slowly resumed when alternative ways to offer them safely are found, she added.
In Raymond, Griffin said they saw a large increase in the use of digital and online resources, particularly ebooks.

She said many people who had not explored these resources before had a chance to learn how to use them.
Griffin said that she believes that the increased use of digital tools will continue, but she said that there were many patrons who were not interested in using those resources.

She said that when the library can safely reopen, digital resources won't change the way many patrons use the library.
Both libraries offer a range of online services and resources, which can be explored via their Facebook pages and websites.

One unique resource that Windham library card holders can access is an online database of courses called Universal Class, which offers classes from Excel to Knitting to Cake Decorating, Alvino said.