Olley Klein of Gray, left, said thathe has been coming
to the Monday Meal program since its inception and
finds its fellowship is just as important as the
food the program serves
PHOTO BY LORRAINE GLOWCZAK
By Lorraine Glowczak
The concept of a free Monday meal officially began by members of the Windham Hill United Church of Christ (UCC) in 1998.
The intent was to provide free nutritious meals for those who experienced food insecurity on Monday evenings. Hoping to receive help from other area churches, Windham Hill UCC reached out to other congregations to see if there would be an interest in joining their efforts on a needed service to the community.
It was not long after the request was made that more than five area churches were soon on board, offering weekly free meals – and as such, the Food and Fellowship, Inc. a non-profit ecumenical organization was established.
The organization has sponsored the free Monday Meal program in the Lakes Region since 1999, serving between 50 to 70 guests every Monday evening.
Although the program has not been able to provide free in person Monday Meals for over two months due to the pandemic, Food and Fellowship, Inc. is still going strong.
"We are still here, although we can't get together in person right now," said Dan Wheeler of St. Ann's Episcopal Church and President of Food and Fellowship, Inc. "We thought it was important to continue giving food for those in need, so we have opted to donate towards area food pantries."
The organization has recently donated at total of $1,750 to food pantries of surrounding towns that have contributed financially or otherwise to Food and Fellowship, Inc. "We have given $250 to Standish Food Pantry, $250 to the Raymond Food Pantry and $1,250 to the Windham Food Pantry," Wheeler said.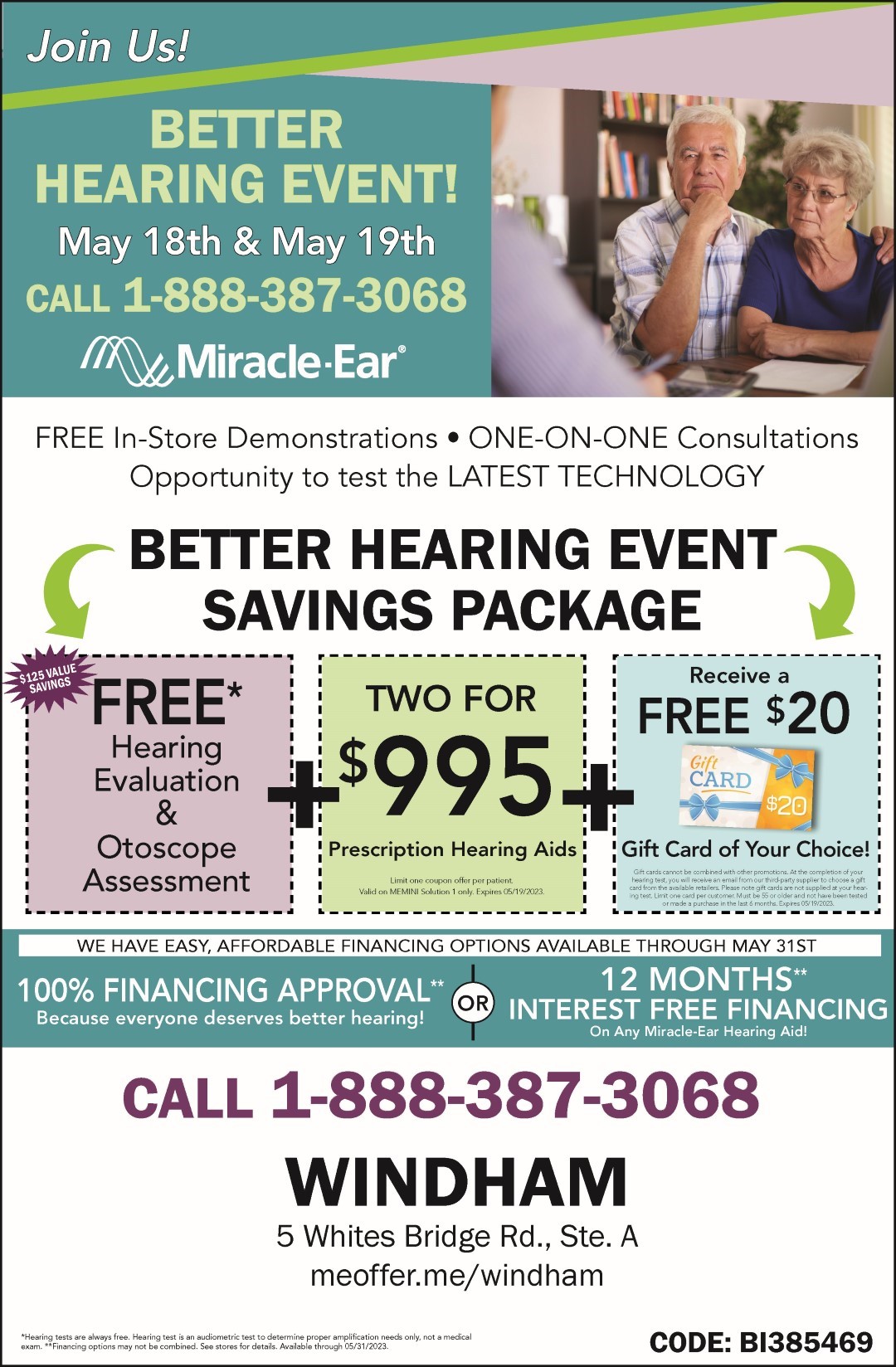 As with most organizations and individuals, the pandemic has created an opportunity to think outside the box, being innovative to meet missions and goals.
"What we realized when the social distancing began is that we did not have a system in place in circumstances such as these to let people know what we were doing," said Wheeler. "Although we do have a Facebook page and a website to provide that information, there are some people we serve who either do not have access to a computer or internet or simply do not use social media as a form of staying connected. This is where we have decided to develop a phone and email list so we can update individuals who join Monday Meals. We plan to do this going forward."
But just as the food is an important part of the Monday Meal Program's mission, providing a source of social interaction plays a very important role, too.
In a previous interview for an article last summer highlighting the 20th anniversary of free Monday Meals, Olley Klein from Gray shared his thoughts about getting together with others on a weekly basis.
"My wife died in 1991 and I have been coming here almost since the beginning," he said. "Not so much for the food - which I enjoy – but more for the social aspect of it. In fact, I think I spend more time in the churches of Windham than I do at home in Gray."
Although it is unsafe to gather at this point, the Monday Meal program will be meeting in person when the threat of contracting COVID-19 is diminished and is safe for the guests to gather.
"We will be back to meeting in person someday, hopefully soon," Wheeler said. "Once schools are in session then it is possible that we will meet again. However, 90 percent of our board members and meal participants are at risk and we must make sure the facilities where the meals take place meet social distancing requirements. Although there is much to consider for the safety of all, we will be back!"
When the program is back in session, the meal sites will continue as normal. September through May, the meal sites are located at: First Monday at North Windham Union Church, second Monday at Our Lady of Perpetual Help, third and fourth Mondays at Windham Hill United Church of Christ and on those rare fifth Mondays - at the Standish Congregational Church. During the summer months (June, July and August), the meal sites are: First four Mondays at St. Ann's Episcopal Church and the fifth Monday at the Standish Congregational Church. Meals begin promptly at 5:30 p.m. but guests begin arriving as early as 4:30 p.m. to reserve a spot and enjoy appetizers and fellowship. The meals traditionally end at about 6 p.m.
Funding for this program is donated by area churches. The Town of Windham also donates generously on a yearly basis.
If you are interested in making a tax-deductible donation to the Food and Fellowship program, you can do so by sending a check or money order to Food and Fellowship, c/o Mark Stokes, Treasurer,
P.O. Box 911 Windham, ME 04062.