For the sixth consecutive year, the Windham Eagle newspaper is sponsoring the Eagle Choice Awards and the popularity of the annual competition continues to soar.
Launched in 2015 by Melissa Carter, account manager for the newspaper, the Eagle Choice Awards recognize local businesses in the area and is evidence that residents do take notice when they receive outstanding service and find superior products offered by local merchants.
Carter said that the awards remain popular and last year set a record with close to 10,000 recorded votes. The hope is that through word of mouth and sharing on social media that this year will be a record breaker.
"There truly are so many fantastic businesses in our area of Maine," Carter said. "These awards are intended to salute those who exceed all expectations and the votes are cast directly from those who use the goods and services provided by these local businesses."
Kelly Mank, the publisher of The Windham Eagle newspaper, said that the Eagle Choice Awards also may introduce area residents to a variety of local businesses they may not have heard of previously and to discover a range of trusted services, food and products available in this area.
"The Eagle Choice Awards are a great way to connect the community and local families to options they might not have known were here," she said. "It's a form of introduction in a sense and a great way to discover so many opportunities that can be found right here in Windham and Raymond."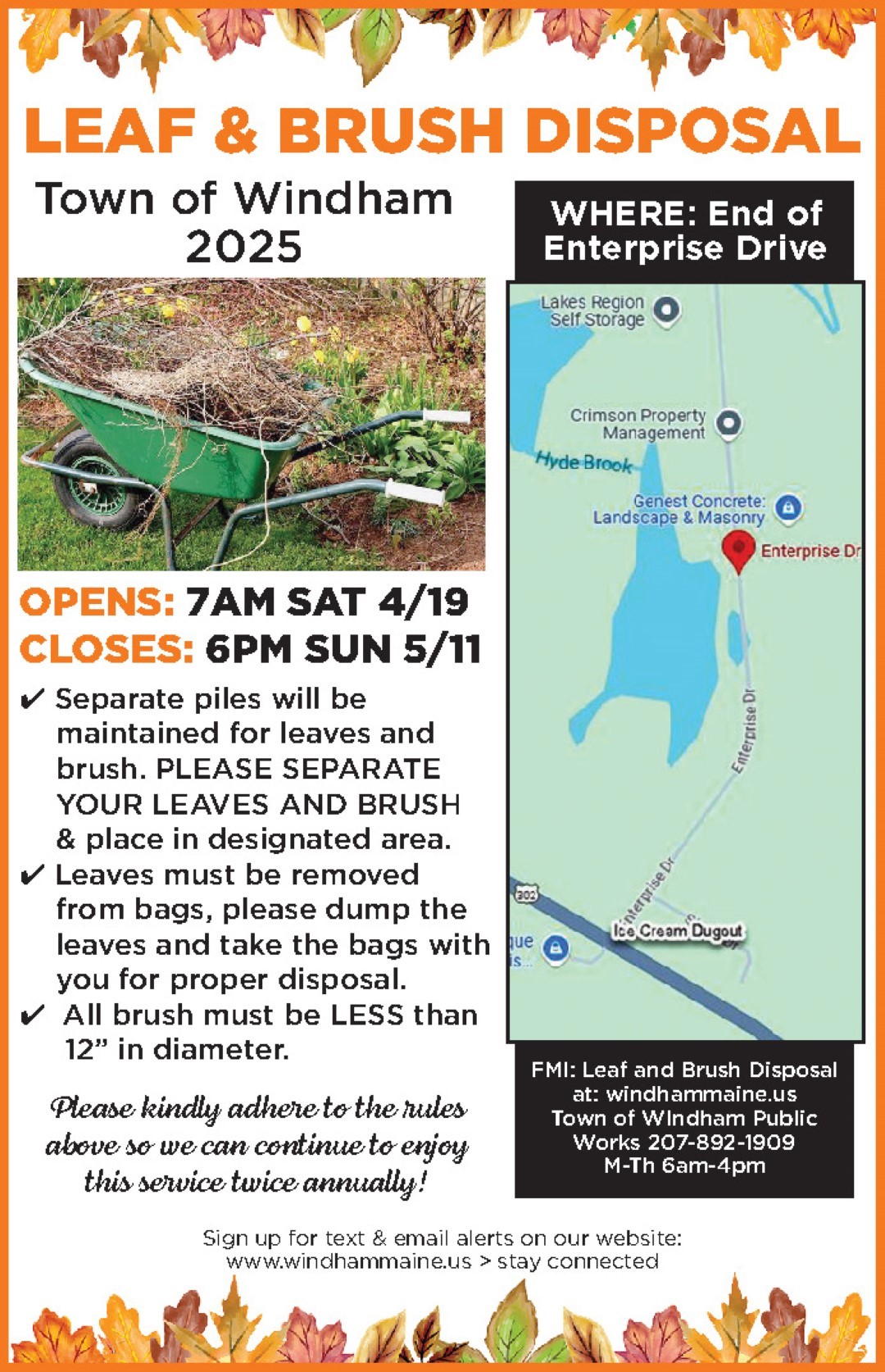 Mank said that much of the popularity of the Eagle Choice Awards can be attributed to the support and encouragement of area business owners, who live and work in this community, have raised their
families here and have so many wonderful friends and neighbors.
Carter said that as the awards have grown over the years, the number of categories has now reached just under 90 and is a testament to how much the community appreciates the service and value they receive when using a local business. A few new categories added for 2020 include computer service, generator sales and service, heat pumps, maple farm, and a separation of our senior services into assisted living and in-home care. These new categories came about after suggestions from readers. If you have a suggestion for something we are missing feel free to drop an email to
office@thewindhameagle.com
and we will do our best to accommodate.
"While we've tried to include as many businesses as we can, not all businesses are covered by the Eagle Choice Awards because of a lack of competition," she said. "If you don't find a business listed, we encourage you to write them in under the 'other' category. Once their vote total reaches five, they will be included in the pre-written lineup under that category."
According to Carter, a portion of the proceeds from pages 12 to 16 of the Eagle Choice Awards special section in this week's edition will benefit this year's nonprofit award recipient.
"The special section for all of the winners will be included in the Aug. 28 newspaper," she said. "That special section can be saved and used all year-long to find the area businesses that have been singled out for recognition as being the 'best of the best' by local residents of Windham and Raymond."
Throughout the year, residents and customers can recognize Eagle Choice Award winners by the decals on doors and vehicles and plaques on display at their business.
"That decal has really taken off as a symbol of trust and top-notch service for everyone who lives in this community," Mank said.
Although businesses will not be able to enjoy the annual awards presentation event due to the pandemic, they will still receive plaques and decals and have an opportunity to stop by the office for their photo-op to be used for their own publicity.
Voters must vote in at least 10 categories or more and must also include their email address when casting a ballot to be valid to ensure that only one vote is cast by an individual. Email addresses collected during the 2020 Eagle Choice Awards competition will not be sold or distributed to a third party.
Deadline for voting is in-person July 31 at 5 p.m. or midnight on Aug. 2 online.
To cast a ballot in this year's Eagle Choice Awards, visit
www.TheWindhamEagle.com/awards
, follow the link posted on The Windham Eagle's Facebook page or fill out a form in person at The Windham Eagle, 588 Roosevelt Trail in Windham. <