Voluntary conditioning for Windham High athletes
and coaches starts Aug. 24 with athletes socially
distancing in groups of no more than 10.
Tryouts for the fall prep season will begin
Sept. 8. Above, Morgan Proulx competes in
a prep volleyball match last fall.
PHOTO BY MATT PASCARELLA
By Matt Pascarella
With summer winding down, people might be asking: "will there be a fall sports season and what will that look like?"
While the entire state was classified green by the Maine Department of Education (DOE) and the Maine Center for Disease Control (CDC) on July 31, meaning it is safe to reopen schools, a lot remains up in the air. This classification does not eliminate health and safety requirements and change can occur at any point.
Windham athletics will begin voluntary conditioning with players and coaches face-to-face on Aug. 24. Athletes will practice socially distant in pods of no more than 10. Tryouts for the fall season will begin on Sept. 8. The regular fall season will begin on Sept. 18.
Prior to Sept. 8, the Maine Principal's Association (MPA) will release further guidance for the 2020 fall season. Coaches are currently being prepped as to what socially distant conditioning will look like.
Coaches and players must wear masks. The only times a player does not need to wear a mask is during high intensity aerobic activity, like being on the field or track. Masks will be available to athletes on athletic sites.
Governor Mills has increased the masked outdoor number of spectators to 100. The indoor amount is 50. RSU14 will follow CDC guidelines as well as recommendations made by the governor, but at this point RSU14 athletic director Rich Drummond said he's not 100

percent sure that fans will be able to attend games.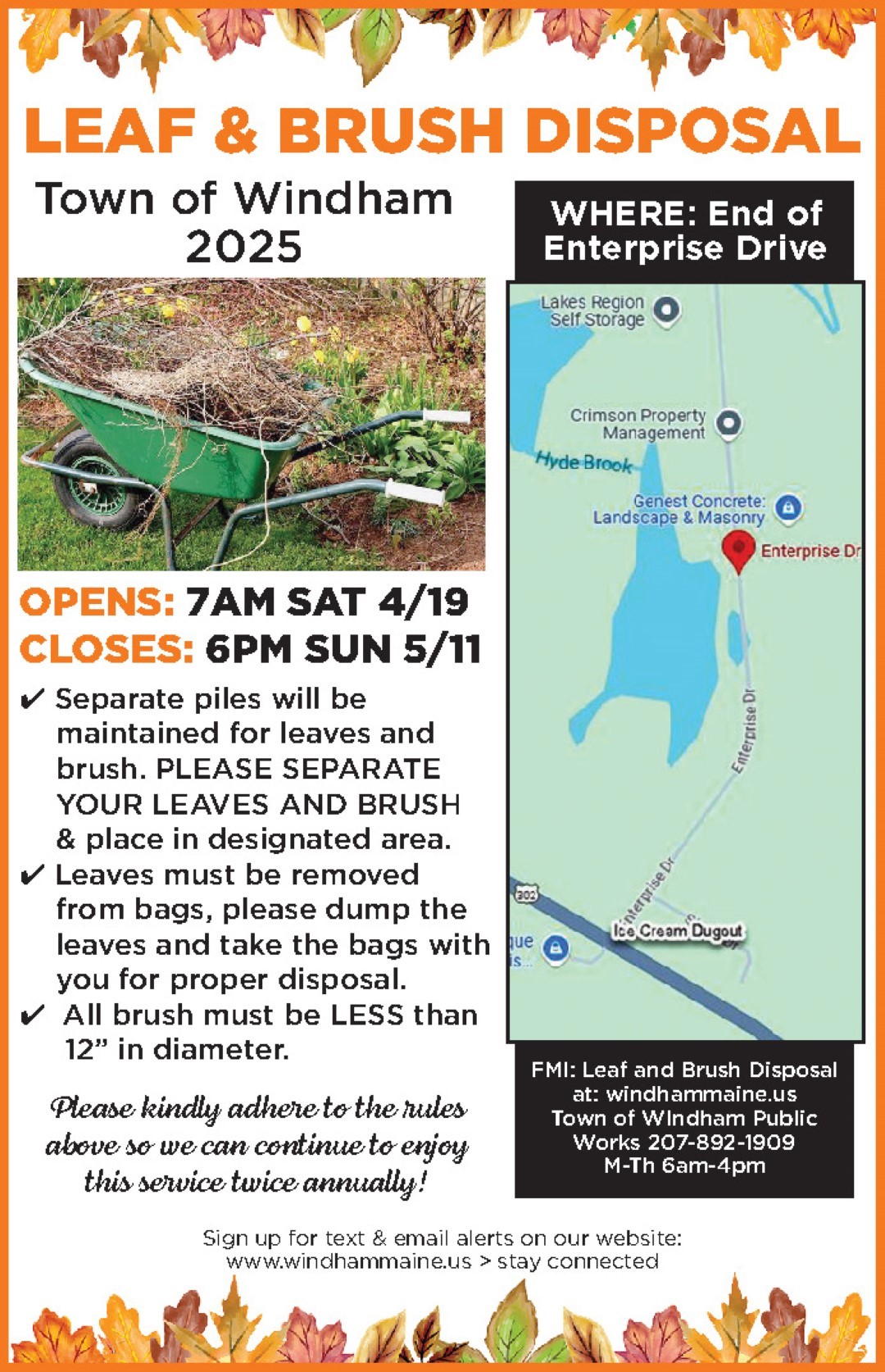 RSU14 Schools Superintendent Chris Howell said they are looking at a streaming service, that initially would have two cameras at Windham High School. One would be on the athletic field and one would be in the gym. A link would be provided where spectators could watch the games in real time. Nothing is definite as of yet.

Drummond is looking at reduced game schedules, and though nothing is finalized, he's looking at the possibility of regionalized scheduling. This means RSU14 could play teams in proximity to the district with less time spent on buses (that now allow only 26 students at a time).
"We have to follow the guidelines and directions that's going to put us in a place where we're healthy enough to get kids out there," said Drummond. "Nothing's better in my opinion than an athletic contest, but we have to get there."
Drummond said it was positive that York County and Cumberland County school superintendents gave the go-ahead for optional conditioning on Aug. 24 and that the MPA said it's okay to start tryouts on Sept. 8.
Windham High field hockey coach Cory DiDonato has been meeting with her girls on Zoom and doing workouts together.
"I know the athletic department is prepping for athletics to start on Sept. 8 and we are hoping for the best," said DiDonato. "We all know COVID-19 has created so many unknowns and concerns. Kids need extracurricular activities and we all know the benefits and are praying sports can happen this fall. But being patient with the process is very important."
The key words for the school year and athletic season are flexibility and ability to be nimble, said Howell.
They will receive updates from the Maine DOE, CDC and the MPA every two weeks assessing the state level of virus transmission, so things could change quickly depending on results.
"We're doing all we can to make the school year the best it can possibly be for our students; everyone's goal is to get us all back safely," said Howell.
Please stay tuned. We'll do our best to keep you as updated as possible with as much information as we can. <