By Ed Pierce
Volunteers gather prior to the pick up of gifts for
recipient families of the Adopt-A-Family program
in December. Volunteers included Keith Mank,
Kaila Mank, Kelly Mank, Aaron Pieper, Nicole
Lewis, Meaghan Bisson, Monica Lewis, and
Kim MacKaye. SUBMITTED PHOTO
Never let it be said that residents of Windham and Raymond won't step up to assist those in need. For the second consecutive year, a partnership between The Windham Eagle newspaper and the Windham
Maine Community Board on Facebook
set a goal to assist area families in need on Christmas and t
he community's overwhelming response exceeded all reasonable expectations.
Through generous donations from the public and a financial boost from local businesses, the Adopt-A-Family program collected gifts and identified potential recipient families in late November and early December. Volunteers shopped for gifts and then spent hours sorting and wrapping presents for those in need.
"The 2020 Adopt-A-Family event was a great success this year. We had roughly 40 families that were adopted this year," said Aaron Pieper of the Windham Maine Community Board on Facebook. "This is around three times as many recipients as the prior year. It was a wonderful thing to be part of and watch take place, with residents and businesses both taking part with either adopting families, through donation services as well as giving of their time."
Kelly Mank, publisher of The Windham Eagle, said it was humbling for the newspaper to team up with the Windham Maine Community Board on Facebook to support this year's Adopt-A-Family program.
"This is such an unselfish, kind and positive community that genuinely cares about its neighbors," Mank said. "We are truly grateful to everyone who made a donation or contributed to the success of the program in a really difficult year for so many."
Mank said everyone who took the time to drop off a gift or donated to help purchase gifts or volunteered to help wrap gifts deserves the thanks on behalf of a grateful community.
"Year after year, residents of this community demonstrate compassion for others and kindness toward their neighbors," Mank said. "It's truly inspiring to see this effort come together for such a good cause every holiday season."
Volunteer Kim MacKaye of Windham said that the Adopt-A-Family initiative is meaningful to both recipients and for everyone who lives here.
"Every community is structured uniquely trickling down to how we already interact and how we can strengthen our connections with each other," MacKaye said. "I realized two things through my own experience being a community member – there's a welcomed space for a grassroots approach to uplifting our neighbors and lots of community members want to find ways to do this outside traditional social service programs but don't know how. This program is about reaching the community in a boots-to-the-ground, low barrier, neighbor-to-neighbor way. There will always be a neighbor who wants to help and a neighbor who could really use it."
MacKaye said that the program is an opportunity to reignite the spark every holiday season and beyond and is paving the way for the success of more community projects like this.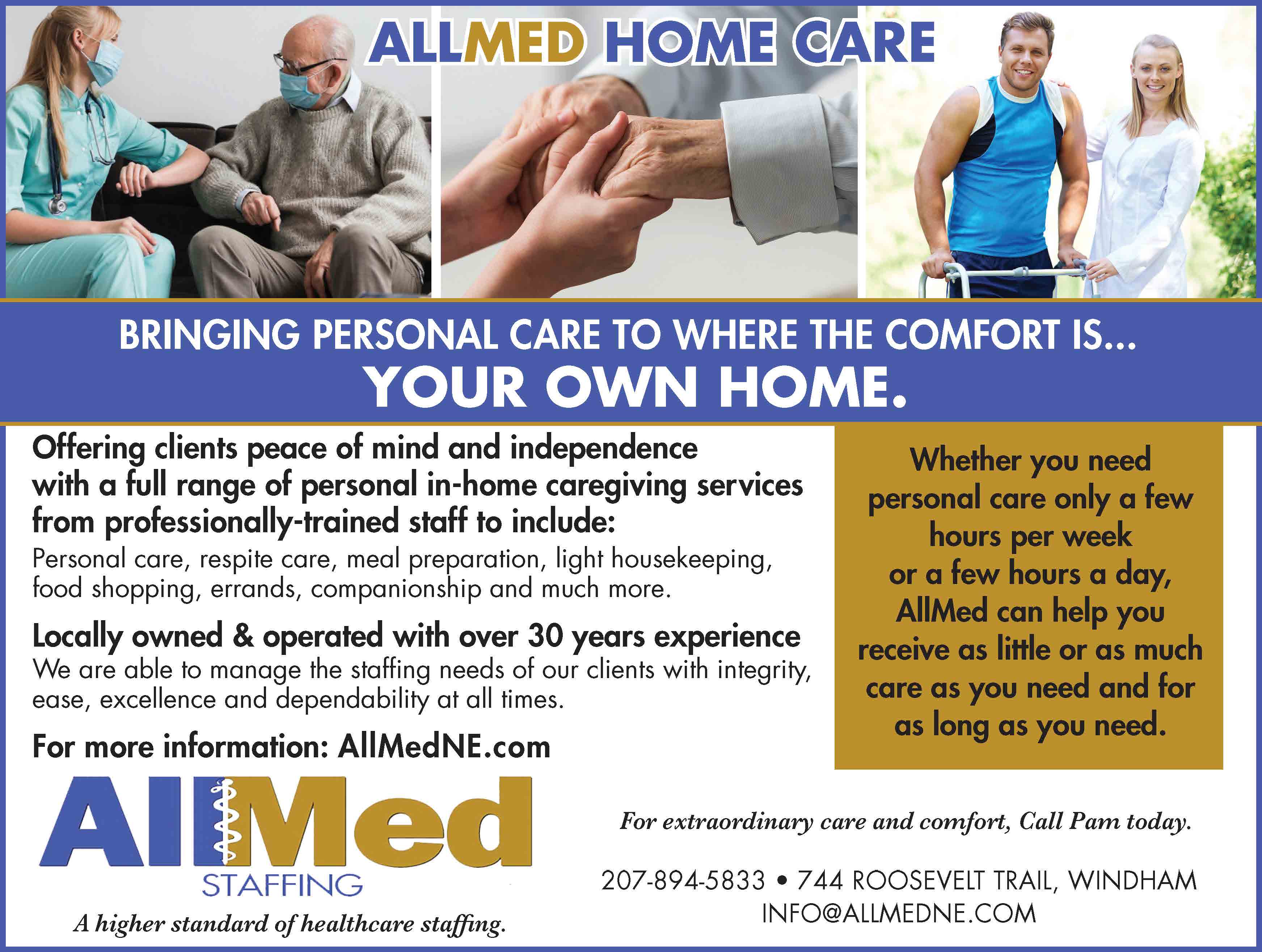 "The soul of this program is to remind people that giving back to your community isn't defined as 'only these people can help and only these people can get help.' It starts with a few neighbors having ideas and talking to a few more neighbors and you know how quickly word spreads around town," she said. "Next thing you know, you've helped lift the spirit of a couple of hundred neighbors and from the seed of one idea."
Pieper thanked MacKaye for pairing families with donors, handling all of the logistics for the program and scheduling drop-offs and pick-ups. He also said he appreciates the work that Mank and the staff at Time4Printing, The Windham Eagle staff, and Mank's family that organized and kept track of the donations and wrapped gifts.

He also praised volunteers Nicole Lewis of Windham and her children who shopped for gifts and helped in wrapping them and Meaghan Bisson of Windham who also helped wrap gifts.
According to Pieper, these local businesses provided donations and helped to make this year's Adopt-A-Family program a success: The Beacon Pizza; Binga's Windham; Erik's Church; McDonald's; Wendy's; Dr. Armstrong Advanced Dental Concepts; The Dental Office of Leslie Elston; Dr. Skvorak Pear Tree Dental; Just for Kids Pediatric Dentistry; Bombshell Salon; Crows Nest Barbershop; Janelle No. 5; The ManCave Hair Lounge; Windham Barber Shop; Siochanta Farm; Time4Printing; The Windham Eagle; and Walmart.
The Adopt-A-Family program was open to anyone in need in Windham or Raymond who applied for help. Gifts were picked up during the week of Dec. 14. <