The Windham Town Council has approved the sale of the old
South Windham Fire Station to Great Falls Construction of
Gorham. Closing for the building is expected to be finalized
by June with plans calling for the structure to be redeveloped
into a brew house and restaurant. PHOTO BY ED PIERCE
Developers plan brew house, restaurant for vacant structure
By Ed Pierce

At some point this spring, ownership of the South Windham Fire Station will pass to a Gorham company who plan to redevelop the building and convert it into a new brew house and restaurant.

During the Windham Town Council's final meeting of 2020 on Dec. 22, councilors unanimously voted to sell the old vacant fire station for $125,000 to Great Falls Construction of Gorham, owned by Jon and Cindy Smith. At the same meeting, the council awarded a contract up to $4.3 million to Great Falls Construction to renovate the Windham Police Department building and to construct a new fire station at 375 Gray Road in Windham. Closing for the sale of the old South Main Fire Station is expected by June.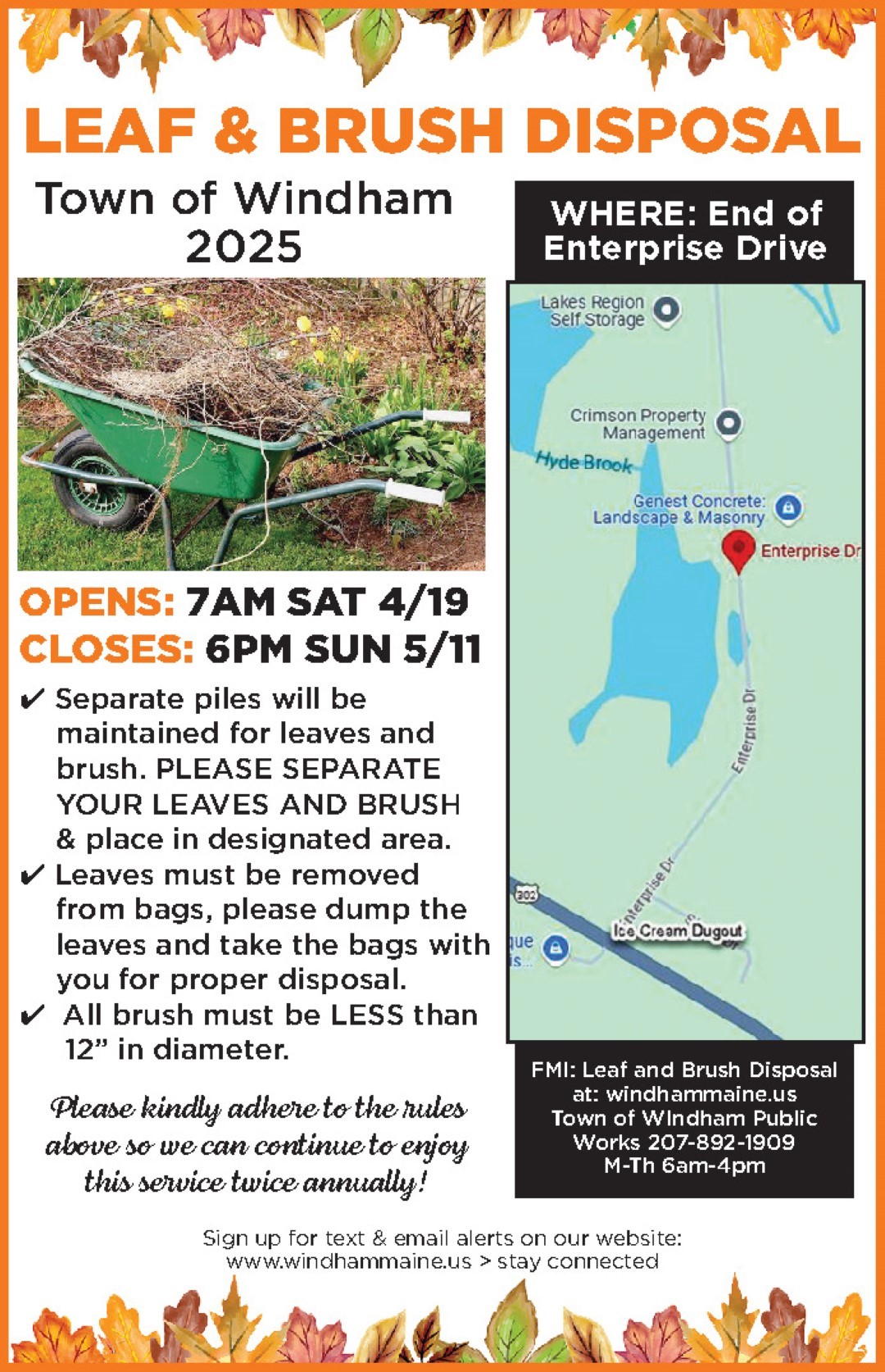 Located at 8 Main Street on Route 202 near the town line with Gorham, the single-story former South Windham Fire Station sits on 0.3 acres along the Presumpscot River. It features 3,500-square feet of space, four bays, with offices and storage areas in the rear of the structure.

When the town council requested bids for the building and property in September, councilors said that the desired outcome was to redevelop the former fire station "into a vibrant commercial and/or mixed-use property that will act as a catalyst in the revitalization of the South Windham Village."

Before it was decommissioned in 2017, the South Windham Fire Station was one of four fire stations within the Windham Fire-Rescue Department. The original South Windham Fire Department was founded in 1913 and consisted of a house for storing fire hose near what is now the Little Falls Landing Retirement community. A functional hydrant system for firefighters was created using water pumped from Sebago Lake.

By 1934, the South Windham hose house had been upgraded to a larger dedicated fire house using bricks supplied by the men's reformatory on River Road in Windham and labor from the U.S. government's Works Progress Administration. Two years later, in 1936, that structure was heavily damaged by a fire and was reconstructed. In 1966, Windham built the four-bay regional fire station that it shared with Gorham for almost five decades before being deemed too small and unsuitable for expansion.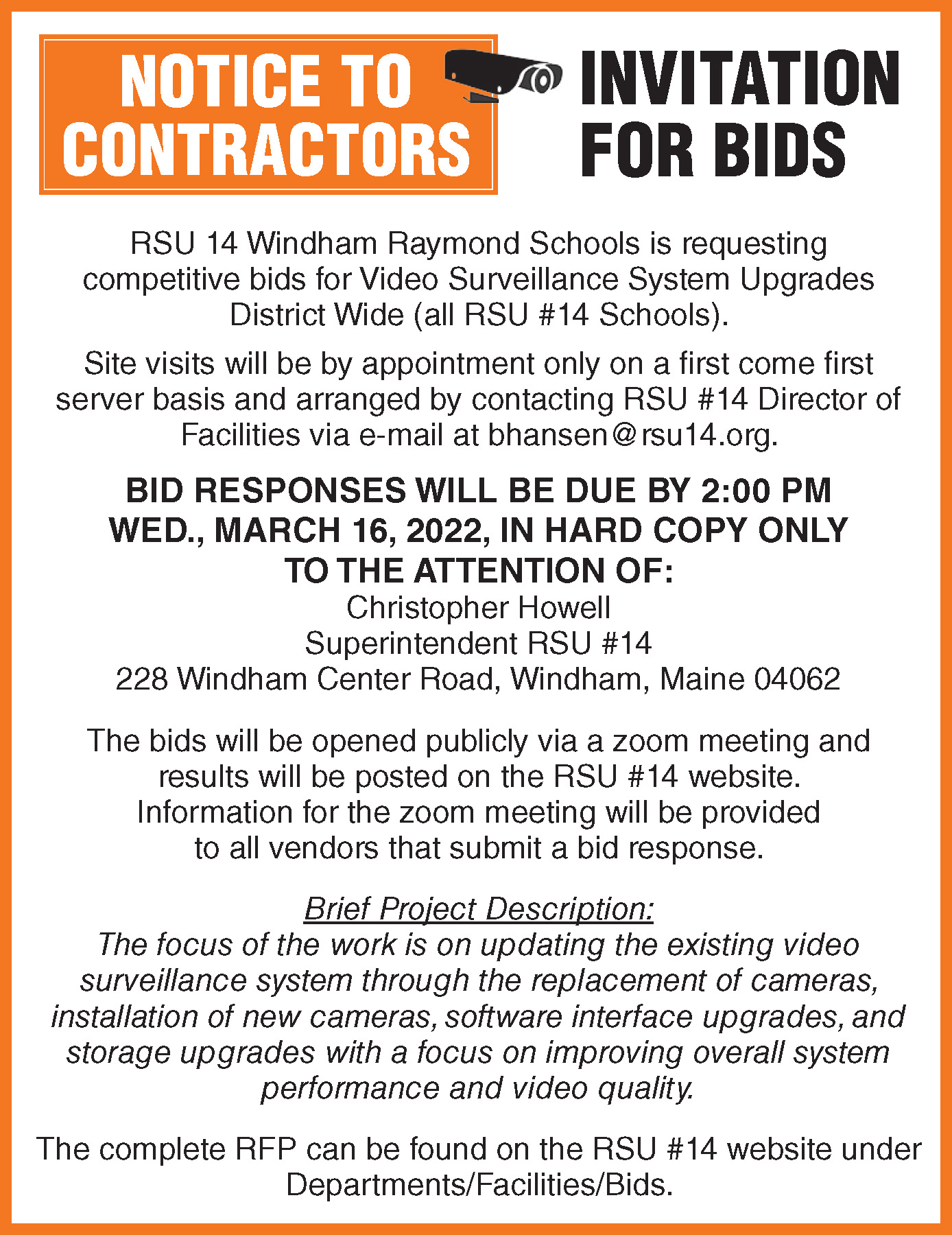 Great Falls Construction was one of two companies bidding to acquire the old fire station and has successfully redeveloped numerous buildings and structures in Maine, including Station Square in Gorham.
During the Dec. 22 meeting, Windham Town Manager Barry A. Tibbetts told the council that the taxes that would accumulate from this parcel would go into a future TIF to be established and those funds will be used for future sidewalks, road improvements, lighting and general upgrading of infrastructure in the South Windham area. Voters had approved a bond financing the Windham Central Fire Station expansion project earlier in 2020.

In its presentation letter to the Windham Town Council, Great Falls Construction officials said the company is currently in the process of developing an 11-acre parcel in the center of Berwick, at the site of the former Prime Tanning Lot now renamed as "The Edge at Berwick" among several others it is working on in the state.

"If successful with the South Windham Fire Station redevelopment proposal, we will seek to create a suitable space for local residents to enjoy that will act as the stimulator for the revitalization of other spaces in this village center," the presentation letter reads.

The letter goes on to say that "once the construction is complete, our commitment to quality and community fit does not stop. The same values are carried forward with our property management company, JCS Property Management. We currently own and operate over 100 commercial and residential units throughout Southern Maine."

The Great Falls Construction presentation to Windham town councilors proposed a renovation and update of the old South Windham Fire Station facility to create a family-friendly neighborhood craft brewery and restaurant combination at that site.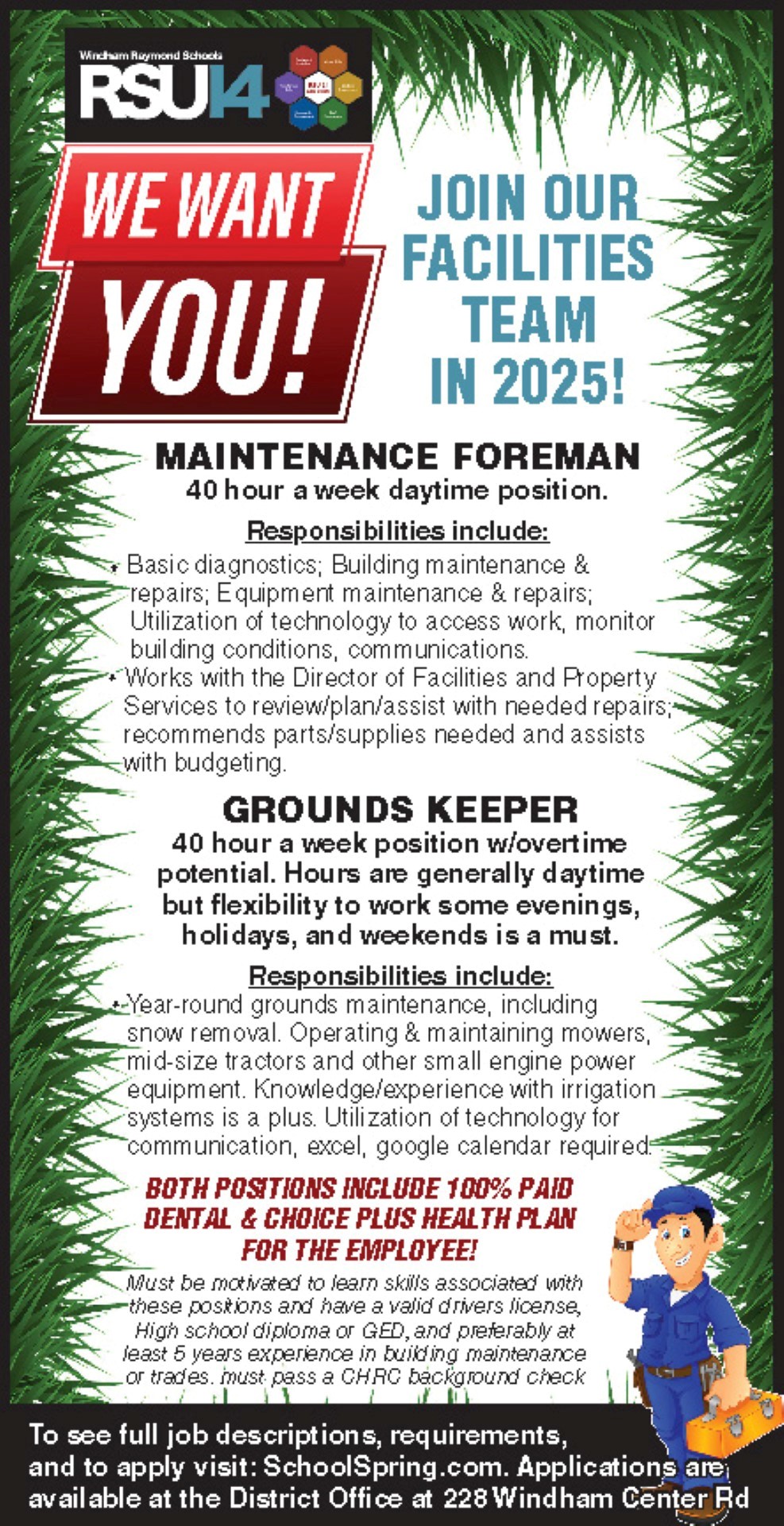 "We see this property as the ideal place for families to enjoy dining and gathering while riverside and are confident in a craft brewery/restaurant's ability to provide local skilled labor and stimulate the surrounding village's economy to best prepare it for future vibrancy," the presentation letter reads. "This unique property located along the river creates a pleasing spot and lends itself perfectly for a nice afternoon out to lunch or dinner with family and friends. Our intention is to create a vibrant commercial property that will anchor and stimulate the development of the South Windham Village as it continues to improve as a community orientated, walkable place to gather." Details for the Great Falls property redevelopment plan is to connect with the current footpaths to promote continued foot traffic and allow for maximization of parking onsite and along the adjacent street.
"We have considered the changes in design in this COVID-19 world and are confident in the sustainability of the model which includes extensive outdoor seating and garage doors that open for extensive ventilation. We also intend to display the natural beauty of the river by creating ample gazing opportunities whether inside the craft brewery restaurant or out. The river is a treasure we're excited to responsibly unveil for patrons and community members to enjoy while dining or gathering with family and friends. The public benefit is top of mind as we developed this concept plan as we only succeed if the community accepts and enjoys the space. We are confident in the positive community benefits this local option will create for the South Windham Village," the presentation reads. <