Rosemary Haibon,, 18, a senior at Windham
High School, recently conducted a fundraiser
and solicited donations from area nurseries
to help autistic residents of group homes in
Windham to plant gardens. She is Miss
Maine Sweetheart and was diagnosed with
autism in sixth grade. She will graduate from
high school next month and plans to become
a physical therapist. COURTESY PHOTO
By Ed Pierce
Rosemary Haibon is living proof that having a disability doesn't limit your willingness to care about others in need or what you can accomplish in life.
Haibon, 18, will be graduating from Windham High School next month and was first diagnosed with autism as she was getting ready to go into sixth grade. Rather than dwell or despair about her diagnosis, she learned to adapt and excel, winning the title of Miss Maine Sweetheart and then raising money to help others coping with autism in Windham.
Autism is a bio-neurological developmental disability that generally appears in childhood and impacts the normal development of the brain in the areas of social interaction, communication skills and cognitive function.
"While in the beginning, I was embarrassed to have that label, now looking back, it truly helped me have the assistance in my education that I needed," Rosemary Haibon said.
Once her high school education ends, she plans to attend the University of Southern Maine for Applied Exercise Sciences and then transfer to the University of New England to earn a Doctorate degree in Physical Therapy.
"I'm going into this field because of a wonderful therapist I saw for a very long time. I began seeing her when I was a little kid, and I loved going to visit her office," she said. "I have something called Periodic Fever Syndrome, which is very similar to arthritis. My joints were in constant pain, and she helped me not be in pain anymore. I hope to do her proud and hope to be just like her when I go into my career."
Winning the Miss Maine Sweetheart crown almost happened to her by accident.
"I came to be a part of the Miss Maine Sweetheart program due to another program called the Miss Sensational program. The Miss Sensational program was to help girls with disabilities grow to be more confident. One of the girls who helped us was currently a Sweetheart and introduced me to her," Rosemary Haibon said. "That was the moment I became a part of the Sweetheart family. The director insisted I compete for her, and when I was crowned, it was a moment I will never forget. I remember looking up and seeing my mom be excited and cheering for me and I was so excited that all my hard work paid off. It was a truly emotional moment for me."
Rosemary's mother, Mary Haibon, has played a huge role in helping her reach for the stars and make her dreams for the future come true. An example of that unwavering commitment was her guidance regarding the Miss Maine Sweetheart Pageant.
"The pageant is organized and run well. The expectations of each contestant are very clear. We made a checklist of things she needed to have, like different dresses/outfits, things for talent and things she should be practicing such as her walk and answering questions from her resume," Mary Haibon said. "I don't have a lot of experience in the pageant world, so the best way I felt I could help Rosie was to support her emotionally. I gave many reminders that, although winning would be great, having the experience is a wonderful gift and to enjoy her time there. We were thrilled when she won. She worked so hard getting ready for the competition and it was wonderful to see her hard work pay off for her."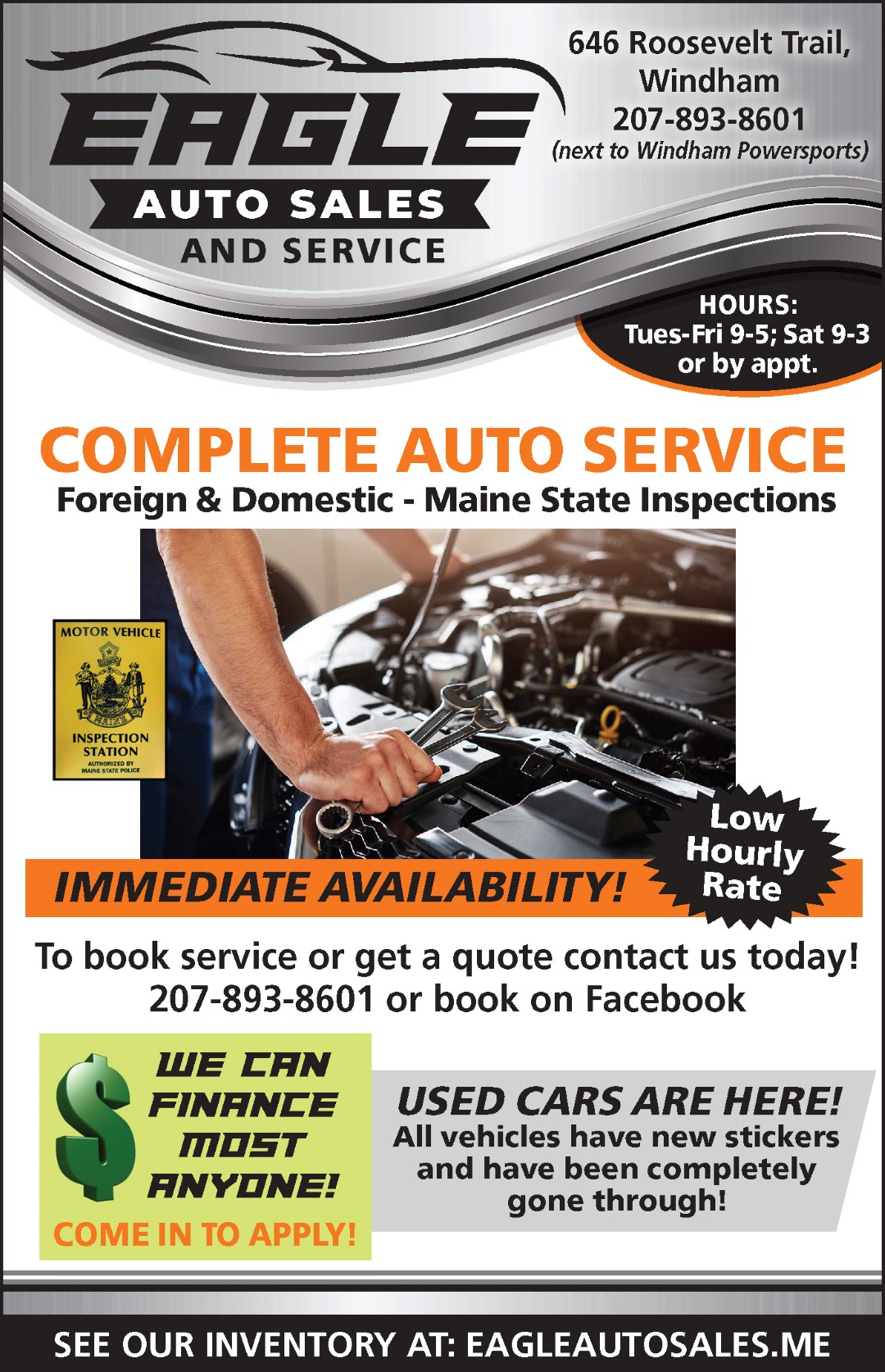 Knowing some of the struggles those with autism deal with, Rosemary Haibon chose to champion fundraising activities for the autistic in Windham and to work with local nurseries in helping group home residents start their own gardens.
"Due to COVID, I couldn't exactly go out and meet with nurseries and people in person. Luckily social media helped me tremendously," she said. "Through Facebook and Instagram, I was able to promote my cause and fundraising. In total, I raised $265 dollars and received eight item donations. I had my closest friends share my posts on social media as well, sharing it to their friends as well. It feels really good, it fills me with a warmth in my chest. Doing good deeds have always made me feel good, even just little things. Knowing that I can personally relate to my cause and who I'm doing it for, it makes me feel good knowing I'm doing something they will love, it makes me feel happy and smiley. I hope they enjoy putting them to use as much as I enjoyed putting this project together for them and doing something that I love."
Her mother said she's proud of what her daughter has accomplished so far and how she's brought awareness to autism to her classmates and the community.
"I take comfort in knowing that the more people who understand individuals with autism, the more opportunities and acceptance will happen for those individuals. We have a number of family members, including Rosie and her sister on the autism spectrum and I think it's important for others to understand that individuals with autism have so much to offer society," Mary Haibon said. "I think there is a lot of talk publicly about autism without a lot of understanding what that really means. People with autism are a very diverse group of individuals with many talents, interests and abilities. In my experience, people who are not familiar with individuals with autism tend to think that all people with autism should speak or act a certain way and that's just not true. Children with autism grow up to be adults with autism and need just as much understanding and support. They deserve to be accepted and given opportunities to show their unique abilities."
Misty Niman, Director of Quality Assurance for Port Resources, which operates several group homes for those with autism in Windham, said Rosemary Haibon has been a blessing for the company and its work here.
"It's very uplifting to see this young, motivated woman care about the work that we do here at Port Resources. In addition to our many programs throughout Southern Maine, our company has several homes in Windham, and we are always looking for creative ways to do so much with so little. Gardening is an unfunded activity but is so good for the soul," Niman said. "She is a gem. She was so professional and really is a role model for others. She put her big heart and her motivation to work for a great cause – as we all should."
Niman said that the autism sector of healthcare is often overlooked.
"Port Resources employs over 200 people and has become a second family to many of our employees and the people we serve. However, our industry is suffering the worst staffing shortage in my lifetime. Educating the community about who we are and what we do right here for Windham residents is so important," she said. "We are very thankful for Rosie's work and for the entire Haibon family. I personally am thankful to share this community with a family like theirs."
Rosemary Haibon said that her parents are very proud of the work she's done for the cause.
"They're always proud of the work I do, big or small, but having them know it's something that makes me happy and something I'm passionate about and connect with, it makes them happy and that in turn makes me feel even better about the work I am doing for my community," she said. "Just because people have autism, it doesn't mean they should be treated any differently. I find that just because my brain functions differently from my other family members or my friends, it doesn't change the fact that I am still a human being with emotions and thoughts. I should not be treated differently from someone else because of a disability." <