Volunteers gather prior to the pick-up of gifts for recipient
families of the 2020 Adopt-A-Family holiday program last
December. Volunteers included Keith Mank, Kaila Mank,
Kelly Mank, Aaron Pieper, Nicole Lewis, Meghan Bisson,
Monica Lewis and Kim MacKaye. This year's Adopt-A-
Family program launches Sunday, Oct. 10. FILE PHOTO
By Ed Pierce
For the third consecutive year, The Windham Eagle newspaper and the Windham Maine Community Board on Facebook are teaming up to adopt families this holiday season by collecting gifts and bringing smiles on Christmas morning for community members struggling to make ends meet during a difficult time.
The 2021 Adopt-A-Family Program officially launches Sunday, Oct. 10 with applications available for families seeking help this Christmas and those who would like to contribute running through Nov. 12. Adopt-A-Family organizers say they hope to have all families matched by Nov. 14.
"We're starting a little earlier this year because of shipping times and supply and demand," said Aaron Pieper of the Windham Maine Community Board. "We're hoping to do something a little different this year by purchasing wrapping paper for the families so they can wrap their own gifts. Saving some time spent wrapping these gifts means we will be able to help even more families than we have done in the past."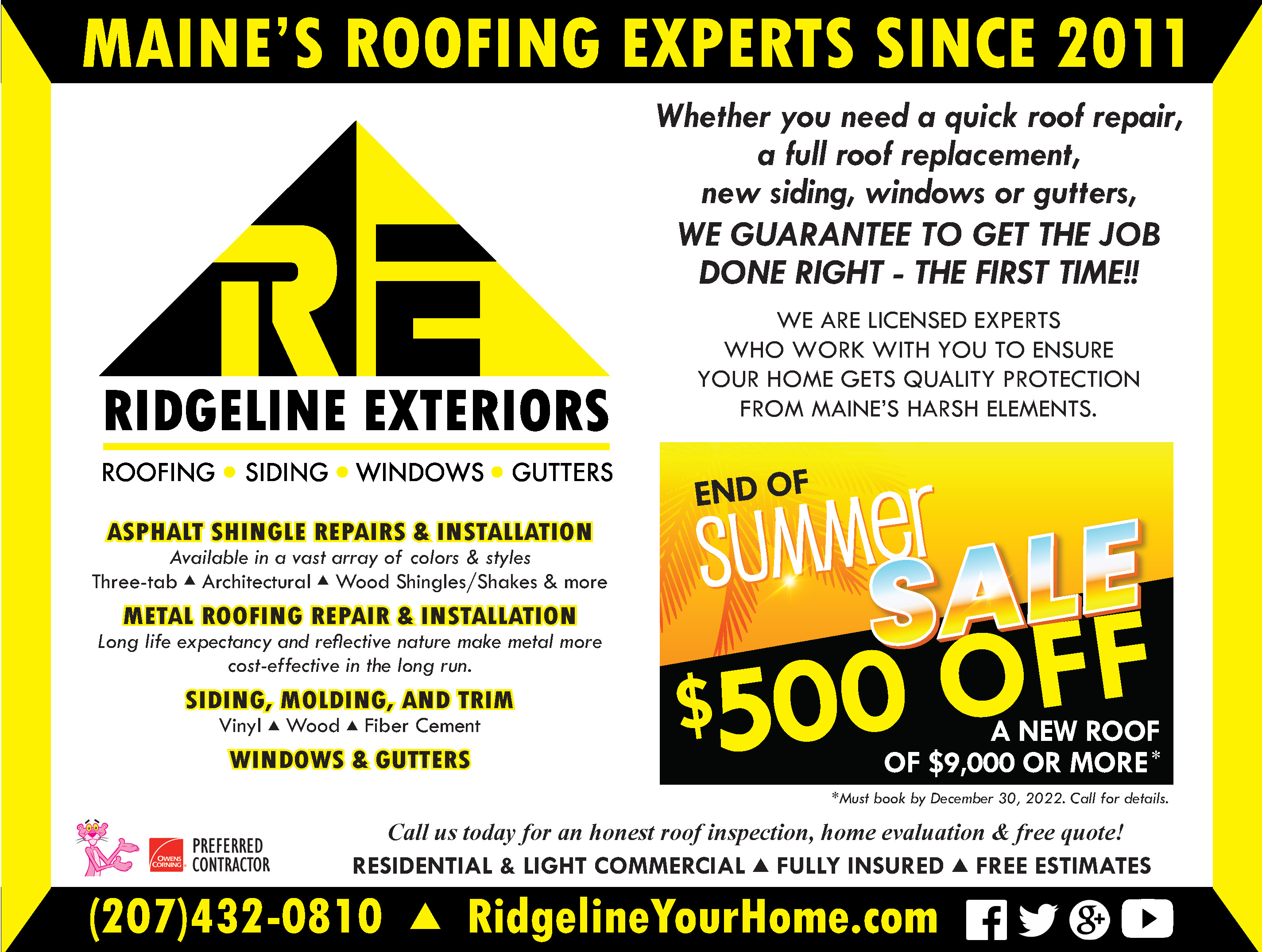 Pieper said that last Christmas, the Adopt-A-Family Program helped almost 50 local families in need of assistance, and he is expecting to nearly double that figure in 2021.
"We've seen significant growth in the few years we've done this and each year it seems to double or quadruple," Pieper said. "This year we hope to brighten the holidays for even more families. There's certainly more awareness out there about this program in the newspaper, on social media and through word of mouth. We don't judge anyone. We simply want to be of help to those who need it this year."
Kelly Mank, publisher of The Windham Eagle, supports the mission of Adopt-A-Family for the community and said she wants to do all she can the make this year's program a resounding success.
"Windham and Raymond are positive, kind and caring communities and we are very fortunate to be able to team up with the Windham Maine Community Board on Facebook again this year to match families who wish to help with those families in need this Christmas," Mank said. "We're committed to helping in any way we can."
One of the Adopt-A-Family organizers, Kim MacKaye of Windham, has watched the program grow from 14 families who were assisted during the program's first year to more than 45 just a year ago.
"The most surprising thing for me is how many people want to help. There is always this nervousness about making sure we can complete every application from submission into their homes for the holiday," MacKaye said. "And every year we have neighbors and businesses excited to make this happen."
MacKaye said applicants for help are taken in good faith and the program is open to anyone in Windham and Raymond.
"Everybody has a different level of need, and everyone has a different opinion on what that looks like. Finding the balance in this program has been and will continue to be key," she said. "The one thing I have heard the most from the community about this program is that many people want to see more collaborations like this. People are excited to find ways to give back in untraditional ways."
According to Pieper, the outpouring of support from the community is not limited to individuals. He said that many local businesses he's spoken with remain enthusiastic about doing their part to assist with the community initiative.
"Businesses have been very helpful," he said. "Thanks to their generosity, we hope to be able to give every single family in need brand new haircuts and toothbrushes from dental practices. Local restaurants have also stepped up and have donated gift cards for meals over the holidays. The businesses I've spoken with about the program so far this year have been truly excited to help."
As in years past, Mank said she has volunteered the newspaper offices at 588 Roosevelt Trail to serve as a collection point for gifts and donations.
"We're happy to join and be a part of such a significant effort in our community," Mank said. "We're hoping everyone who is able to help will do so too."
Drop-off and pick-up dates for the program have not been set yet but launching the program early will give families wishing to contribute plenty of time to obtain gifts in time for distribution in December, MacKaye said.
Electronic forms for those seeking assistance this Christmas and for anyone interested in contributing or volunteering to help with the program will be available this Sunday in an announcement on the Windham Maine Community Board on Facebook.
"We are grateful for the community's help," Pieper said. "The need is great, and every little bit helps."
Gift cards and donations for the program may be dropped off at the offices of The Windham Eagle, 588 Roosevelt Trail in Windham, during regular business hours. If contributing a donation by check, make checks payable to The Windham Eagle with "Adopt-A-Family" on the memo line. <