By Ed Pierce
The second-season premiere of the television series 'Hearts of
New England' will debut at Smitty's Theater in Windham at
6 p.m. Wednesday, Oct. 27. Much of the show is filmed in
and around Windham and the Lakes Region.
COURTESY PHOTO
Creativity has been the calling card of Justin Fortin since he first chose to become an actor and his dream of creating a television drama filmed in Maine using an all-New England cast became a reality in 2018 with the premiere of the first season "Hearts of New England." Now Fortin is ready to unveil a second season of the show filmed locally and it will debut at a special event at Smitty's Theater at 6 p.m. Wednesday, Oct. 27 in Windham.
The series airs on Great Falls TV, which can be found when subscribing to Maine Event Films on You Tube. The first season of "Hearts of New England" drew reviews from critics all over the world for its authenticity and Fortin is aiming to sell the series to a major network once he completes five seasons of filming.
"This series has awesome talent from throughout New England," Fortin said. "People who watch the second season are going to recognize local businesses and many of their friends and neighbors in the background of scenes."
A lot of the filming for the second season of "Hearts of New England" was shot at locations around Sebago Lake, including at a number of beaches in both Windham and Raymond, and a scene was also completed at the Windham Barber Shop on Roosevelt Trail.
"Hearts of New England" is created, written, and directed by Fortin and tells the story of a soldier returning home to Maine from serving in a war, only to become embroiled in a war at home as he learns that his father is connected to the mob.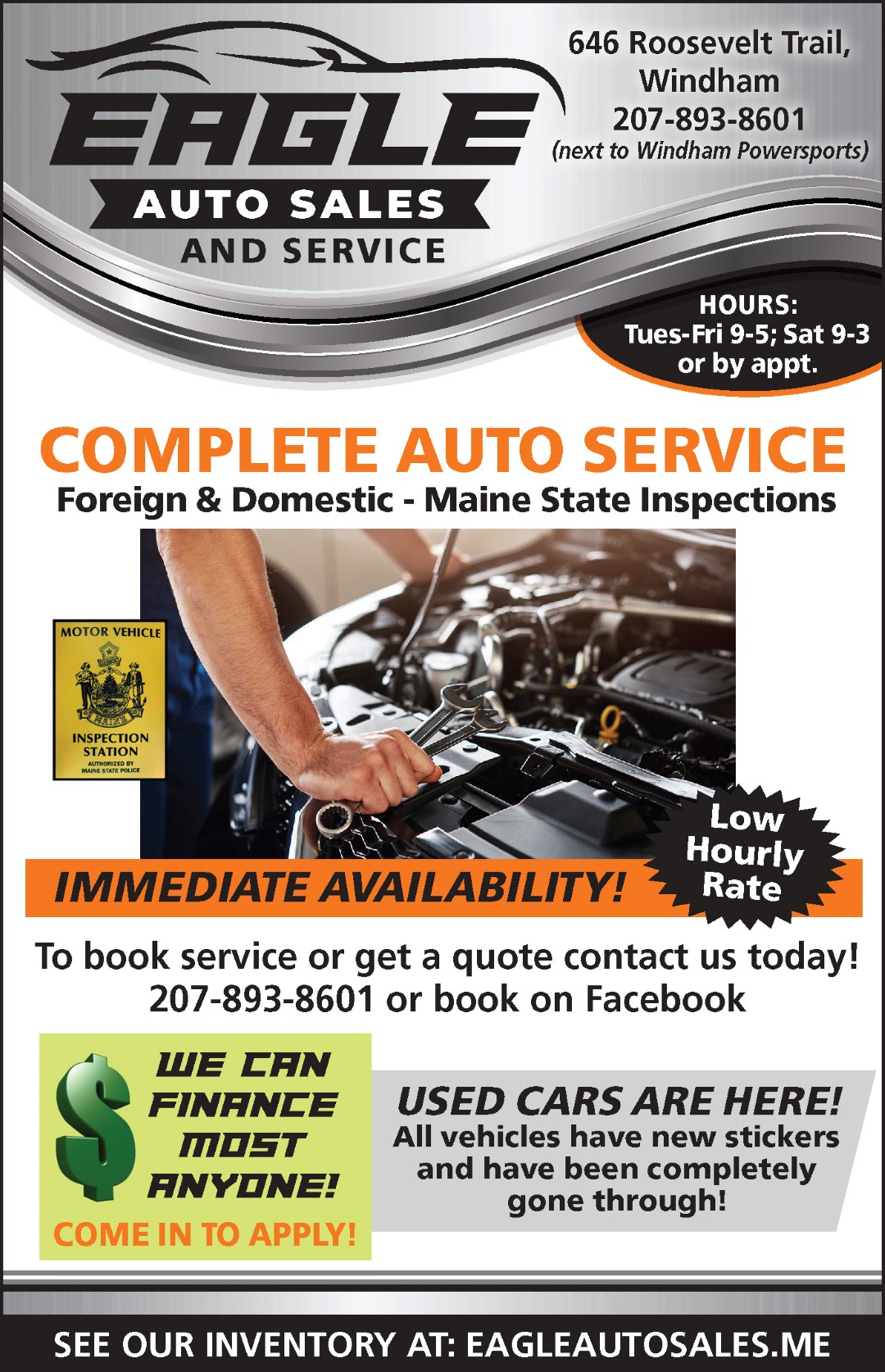 Using local talent, Fortin's cast has grown from a total of six in the show's first season to now numbering about 20 to 25 speaking roles for the second season.
Gathering the cast for filming again after the end of the first season proved to a significant challenge for Fortin.
"It's very hard to film a series because you have to get actors to come back," he said. "For a feature film or a short film completed in a few weeks that's one thing but getting everyone back for a series is much harder."
Fortin, who owns Maine Event Films, said a lot of the series cast and production crew was found through local theater groups.
"Many of the actors are people who've done theater and community plays before," he said. "But in filming year-round as we do for this series, a lot of people have jobs and it's tough to get them during the week. We try to film whenever we can and accommodate their schedules."
According to Fortin, the second season of "Hearts of New England" is much improved over the first one, which featured 10 installment episodes and last aired original episodes in July 2020.
"This second season is so much better because the cast is in sync having worked with each other for a while now and really knowing their characters," he said. "The performances for this new season are 10 times better."
He also said viewers of the second season of the show are in for a major surprise this year.
"We'll throw a curveball at people and a big finish that people won't be expecting," Fortin said. "They won't expect to see this coming."
Married and the father of five children, Fortin was born Lewiston and attended high school in Poland. He started acting professionally in 2016 after auditioning and landing a role in the film "Paper City Burnout."
He works as a manager at Walmart in Windham and films "Hearts of New England" when he can fit it into his busy schedule.
Whatever he's doing with the show is working. It has been honored as a selection for film and television festivals in 50 different countries and in five different states, including in Reno, Nevada, where the first season of the show was awarded "Best Relationship Drama."
Fortin and the cast have recently gotten back together and are now filming a third season of the series at locations in Windham and other sites in the Lakes Region.
"The project is 100 percent funded and investment is pretty good," he said.
The public is cordially invited to attend the local premiere at Smitty's on Oct. 27 and many of the actors in the cast from both season one and season two are planning to attend the red-carpet event. Tickets are $15 and can be purchased at Event Bright.
"It's going to be a really good time," Fortin said. "We're hoping that many people will come out and support local talent. We feature many people from the area in our filming. There are not many premieres in Maine, so this one is going to be special." <