Windham High School Assistant Principal Phil Rossetti
takes a moment in his office to answer phone calls from
the community and emails from staff and students after
learning he has been honored as the 2022 'Maine Secondary
High School Vice Principal of the Year.'
PHOTO BY LORRAINE GLOWCZAK

By Lorraine Glowczak
The students and staff at Windham High School perked with curiosity after the usual daily announcements were completed on Monday, Nov. 29. Silence rang through the halls as an unexpected message was spoken over the intercom by RSU14 Superintendent Chris Howell explaining that the Executive Director of the Maine Principals Association (MPA), Holly Blair was in the building and had good news to share.
Blair followed Howell with the resulting statement:
"MPA recognizes outstanding high school assistant principals who have succeeded in providing high-quality learning opportunities for their students as well as demonstrating exemplary contributions to the profession," Blair said. "After much consideration, MPA has determined that Mr. Rossetti meets those standards and has decided to name him the Secondary School Assistant Principal of 2022."
Becoming the Assistant Principal of the Year of Maine High Schools can be a long and winding road of joy, hard work, and luck that included encouraging mentors and loving family members who guide you along the way.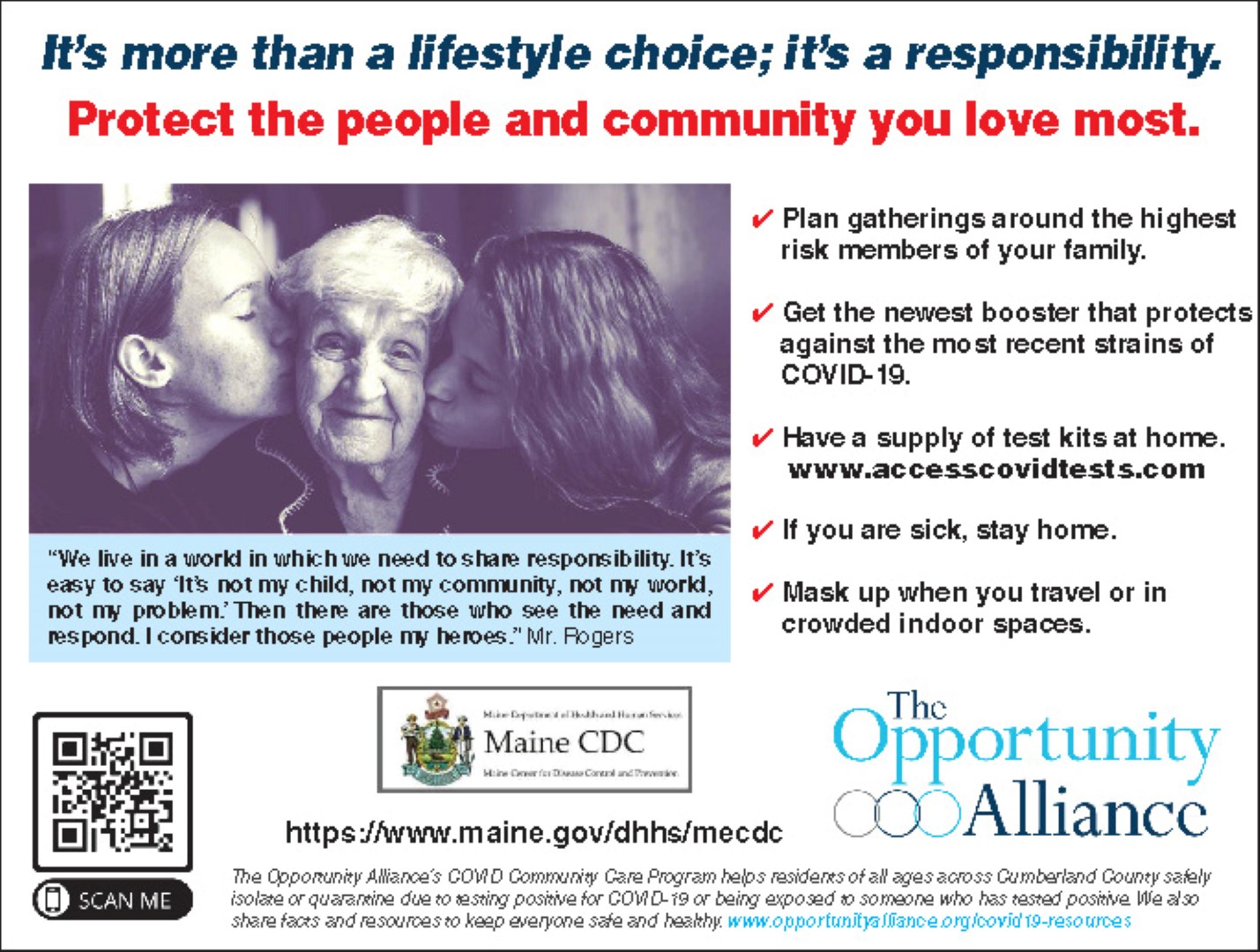 "I was lucky to have good teachers and people who cared about education during my high school years," Rossetti said. "Plus, I had very supportive parents who encouraged me to get an advanced education."
Rossetti, who lived most of his childhood life in Casco, explained that both of his parents came from a long line of hardworking people, and although his mother and father's traditional education ended early, they believed in the power of conventional study and held grand hopes of high achievement for their son.
"They believed that the only way to my own success was through education and encouraged me to go to college," Rossetti said. "They told me they wanted me to have the opportunities that they didn't have."
In addition to his parents' encouragement, Rossetti had a very engaging history teacher at Lakes Region High School where Rossetti's formative years were created.
"It was the way my history teacher taught classes that made the lessons enjoyable," Rossetti said. "Plus, he was one of those teachers who really cared about you. He was very encouraging to the students and wanted his students to succeed. This inspired me to follow in his footsteps. I remember thinking to myself one day, 'I want to be a teacher just like him.'".
There was also another favorite activity that held Rossetti's attention and that was playing sports; specifically, football and baseball. As a result, he wanted to be a coach too.
Carrying out his parents' wish of college and thinking that sports medicine with a focus on sports journalism might be an option to consider, he began taking classes in those fields. But it didn't take long before he realized that becoming a history teacher was more in alignment with his passions.
After receiving his Bachelor of Science in Social Studies Education at Plymouth State University in Plymouth, New Hampshire, Rossetti accepted a position as a Social Studies Teacher at WHS from 1996 to 2015. During that time, he filled in as Assistant Principal periodically during extended and medical leaves while obtaining a Master's Degree in Educational Leadership from Saint Joseph's College of Maine. Rossetti was at the time and remains the WHS Assistant Football Coach.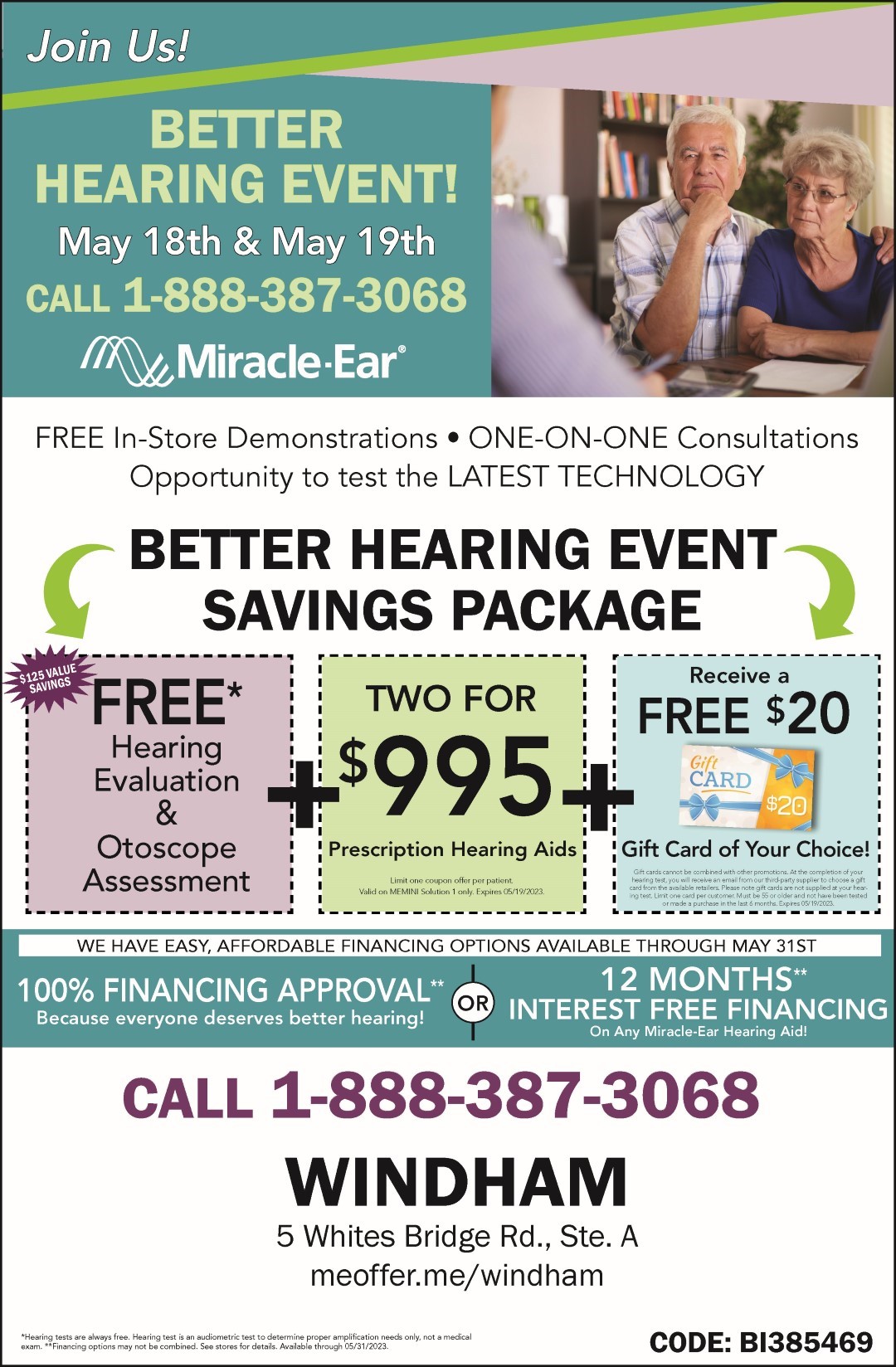 In July 2015 he was asked to be the full-time assistant principal at South Portland High School and remained there until a full-time assistant principal position opened up at WHS. He applied and was offered the position in August 2016.
Rossetti's role as assistant principal has made many impacts on the community. Captain William Andrew of the Windham Police Department works closely with Rossetti as a leadership team member for Be The Influence Coalition.
"Phil's dedication, commitment, and most of all his heart for the betterment of education, the staff, and most importantly the students is what makes this a most deserved award," Captain Andrew said.
His coworkers enjoy the opportunity to work with Rossetti including WHS Principal Ryan Caron who has known Rossetti for over twenty years, eight of those years were teaching together at WHS in the social studies department. Rossetti was also one of Caron's assistant principals at South Portland High School, and now, they work together on the administrative team at WHS and have done so for the last four years.
"The opportunity to work with Phil again played a big part in my decision to return to Windham," Caron said. "Phil puts the needs of our students and staff first in all things that he does. He takes the time to really get to know both students and staff, which allows him to provide support and guidance that is appropriate for the individual while building lasting relationships. When you work with Phil you know that he cares about you and wants the best for you. Students and staff respect his honesty and integrity and believe that he has their best interests at heart. I am extremely lucky that he works just down the hall from me."
WHS teachers also believe that Rossetti being named Assistant Principal of the Year is a well-deserved honor that represents his commitment to staff and students. Adrianne Shetenhelm, lead teacher of WHS's alternative education program, APEX, said that the award doesn't surprise her.
"He cares about the whole student experience," Shetenhelm said. "I work with Phil almost daily and he is always focused on what is right for a student's best interest, considering their academic goals, social-emotional needs, and future hopes. He is an integral part of our admin team and school community."
Superintendent Howell agrees with Shetenhelm and added that Rossetti does a great job mastering the skills and expectations of a vice principal.
"I have known and worked with Phil for close to 20 years," Howell said. "He is a highly skilled administrator who has a huge heart for meeting the needs of students. Phil has always been able to focus on the big picture as he works to support the students at WHS. I cannot think of a more deserving person for this honor."
For those who may wish to follow in Rossetti's footstep, the newly named vice principal of the year offers the following advice:
"There are two things that one must have in terms of character," Rossetti said. "You have to really enjoy working alongside other people [students and staff] and you have to be willing to work long, hard hours. There are many challenging days but I love working with the kids. They not only make it a fun job but they help me grow in terms of my journey as an educator – not only on a professional level but personally as well."
Rossetti also said that making a positive change in a student's life is what motivates him to be the best he can be. "We work to find restorative practices and conversations to turn negative experiences and actions into something positive that create long-term change. People make mistakes and it's what you do with those mistakes that matters. These kids are really good kids. They say funny things and make me laugh. It is for these reasons and more that this has been the most exciting and rewarding job I've ever had."
Rossetti lives in Raymond with his wife Sara and daughter Maria. When he is not busy at work, Rossetti enjoys golfing and vacationing with his family. <