Town of Windham snowplows stand ready to begin clearing
streets as winter nears in the Sebago Lakes region. Both
Windham and Raymond Department of Public Works directors
say crews, equipment and supplies are prepared for when winter
storms strike the area this winter. PHOTO BY ED PIERCE

By Ed Pierce
Winter is nearing and both Public Works Departments in Windham and Raymond say they are ready to clear away snow when storms strike in the Lakes Region.
Members of the
Windham Public Works Department plow about about 120 total miles of roadways every winter and the department's ongoing priority during the winter months is to keep Windham roads clear and safe with residents able to commute on town streets without incident.
According to Doug Fortier, Windham Public Works Director, Windham typically deploys 17 drivers to plow town streets during snowstorms, but depending upon weather conditions, other department staff members may be drafted to help out if needed.
"For us it's all hands on deck during storms," Fortier said. "You could see custodians or other all town workers shoveling or clearing parking lots."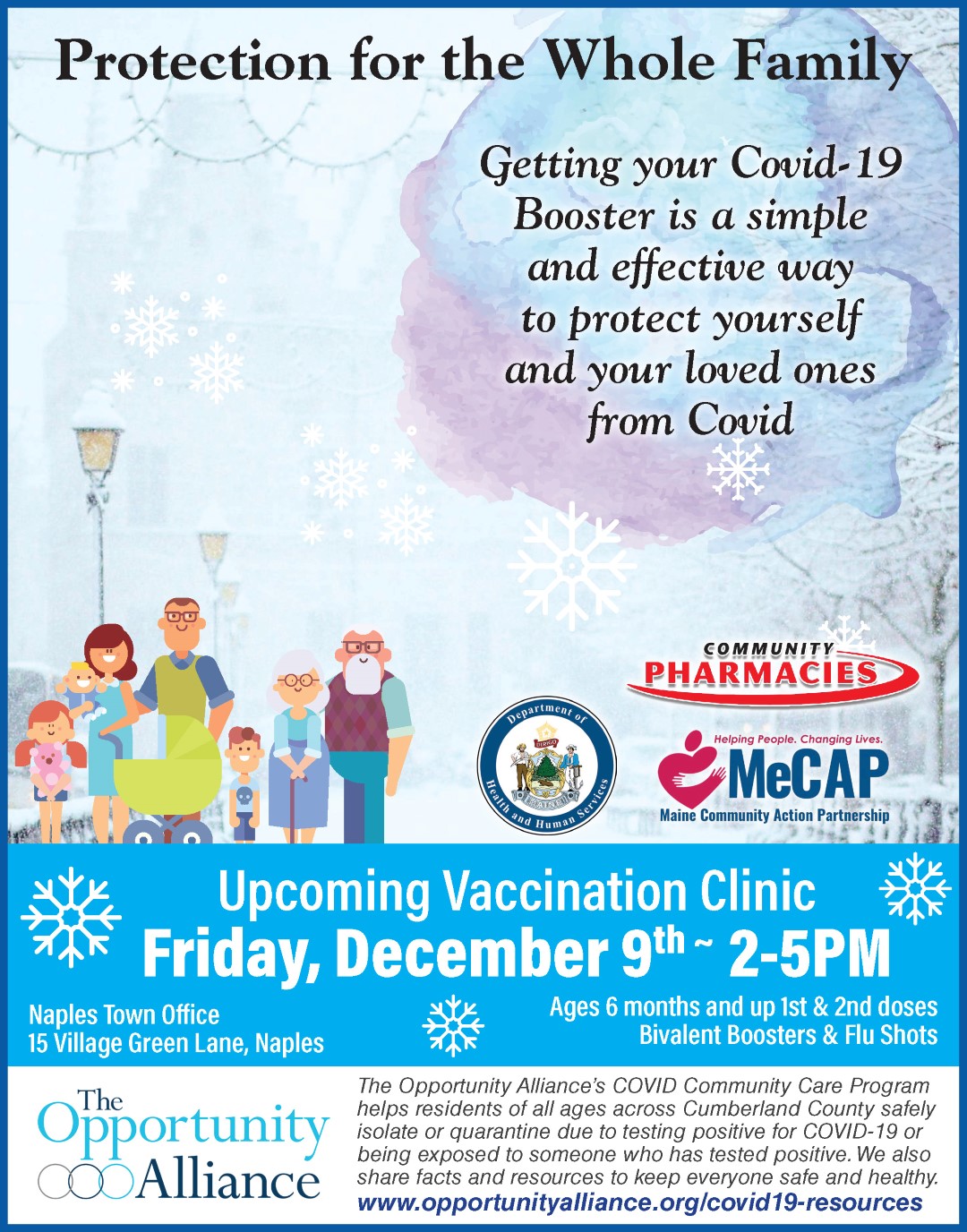 Fortier said that the department has ordered two new trucks to assist with plowing operations but may not see those new vehicles until next summer.

"They have been ordered but we haven't seen them yet," he said. "We use salt and sand and do what we have to do to keep the roads clear."
Windham snow removal vehicles are equipped with two-way radio communications to direct plow drivers to address problem intersections and roadways as quickly as possible.
Salting roadways in the early stages of a storm keeps the snow from bonding to the pavement and makes for easier removal.
To create cleaner plowing, Windham may use a little less salt on road surfaces than other towns. It's estimated that during a typical snowstorm, Windham DPW uses about 60 to 120 tons of salt on town streets.
Salt is purchased and replenished during the summer and off-season months and has been readily available for stockpiling this year.
The most important thing that our residents can do to help us in the snow removal process is to be patient, Fortier said.
Raymond Public Works Director Nathan White said his crew of nine full-time and part-time staff members stands ready for whenever storms hit the town.
"We've been ready for some time now," White said. "We always shut down for the week of Thanksgiving but before we did, we decided to run through everything once again and have everything down just in case."
He said all Raymond snowplow drivers have reviewed their assigned routes and all snow removal trucks have been prepared for plowing.
White says that Raymond's Department of Public Works crews maintain about 56 miles of town roads and like their counterparts in Windham, they use salt during snowstorms.
"Our stockpile was purchased using state DOT bidding and actually the price for salt dropped slightly from a year ago," White said. "It wasn't a big decrease, but it did go down some and every little bit helps."
White said a sandpile has been replenished near Raymond Public Works for residents who need sand for their residential driveway.
The sand can be found in a small wooden shed on the right side of the Public Works lot and residents are limited to no more than a couple of 5-gallon pails of sand at a time. The sandpile is open from 7 a.m. to 3 p.m. Monday through Friday but closes during storms because of snowplow traffic.
For this winter season, Raymond has two trucks which will be pressed into snowplow service and White said that the town uses a fleet of up to seven vehicles in total for plowing during snowstorms.
As far as what residents can do to assist during winter storms, White said Raymond crews are experienced and know how to clear roads safely and efficiently.
"We work around our residents, it's just snow," he said. "We're prepared for anything, and this year is no different." <