Windham Summerfest launches with a
parade starting at noon Saturday, June
18 running from Lotts Drive to
Windham High School and the festivities
end with fireworks about 9:35 p.m.
Saturday evening. FILE PHOTO
By Ed Pierce
Summerfest is back and as Windham emerges from two years of scaled-back versions of the popular community event, this year's festivities and activities promise to return some normalcy to the town following the pandemic.
The daylong event at Windham High School kicks off with the annual Summerfest Parade
starting at noon Saturday, June 18. The parade line-up begins at 11 a.m. with the route starting at Lotts Drive then running up Route 202 and ending in the WHS parking lot. Awards will be given for Best Depiction of the 2022 Theme: "Windham – Welcome Back," the Best Depiction of Summerfest Theme: "Bringing Unity to the Community," Most Creative, Most Entertaining and the Judge's Choice. Award category winners will receive a $200 Visa gift card.
As Summerfest participants arrive at the high school grounds starting at noon, they'll find a Car Show hosted by Yankee Cruisers AYAH. The car display runs through 5 p.m. and is open to everyone. There is no registration fee to display a car, but donations will be accepted with proceeds benefiting Riding to the Top of Windham. Car show awards will be presented at 5 p.m.
The annual 5K and 1-Mile Memorial Races will start at 7:45 a.m. Saturday at WHS in conjunction with Summerfest. Race, run, walk, or wheel in honor of veterans and in remembrance of Toby Pennels of Windham. For more information or to register to participate in the races visit runinarace.com/Tobysdream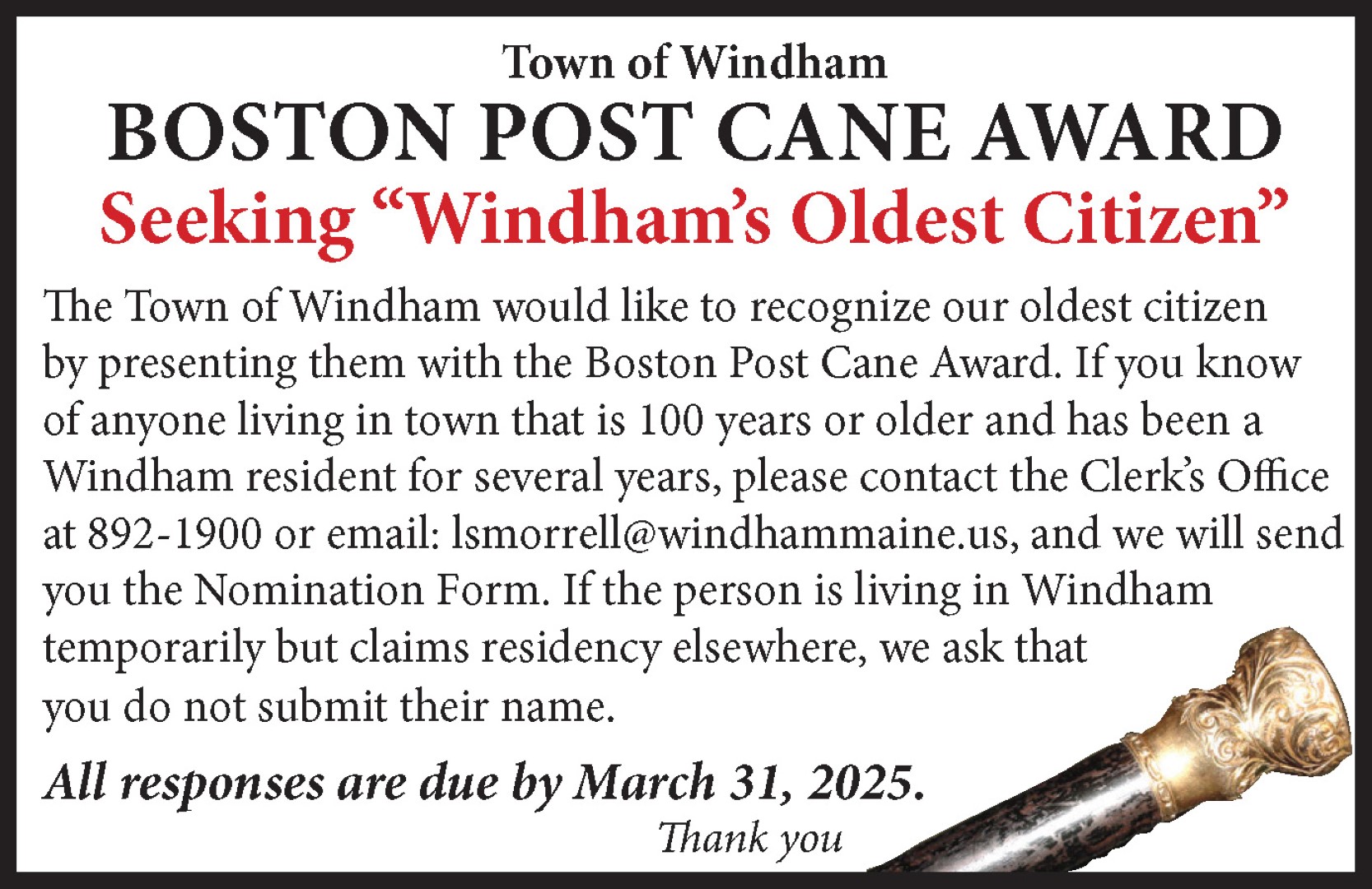 There will be plenty of free entertainment, food, craft, and community booths open to the public through the day into the evening. Magician Phil Smith will be on hand throughout the festivities and there will be a community cornhole tournament, a photo booth and a free bounce house for children sponsored by The Refuge Church.
The TRAWL Band will perform on stage from 1 to 2 p.m., followed by the presentation of the Modern Woodmen Hometown Hero Award at 2 p.m. by Hannah McFarland and Matthew Neadeau.
There will be a K-9 demonstration by the Cumberland County Sheriff's Department at 2:15 p.m. The Cryin' Out Loud band takes the Summerfest stage from 3 to 4:30 p.m. and will be followed by a demonstration by dancers from the Maine Dance Center at 4:30 p.m.
Cousin ITT sponsored by the Windham Legislative Delegation runs from 5 to 7 p.m. Winners for the Summerfest Scavenger Hunt and the Sebago Lakes Region Chamber of Commerce Golf Ball Drop will be announced at 7 p.m.
Golf balls are being sold by the Sebago Lake Chamber of Commerce for $10 each, with a total of 1,000 golf balls available. The golf balls will be dropped during Summerfest at 3 p.m. with the winner receiving 20 percent of the amount collected. If all golf balls are sold the winner would receive $2,000 cash. Additional prizes will also be awarded. Proceeds from the golf ball drop will benefit the Sebago Lakes Region Chamber of Commerce, its events and annual programs.
The Motor Booty Affair band takes the stage to perform from 7:30 to 9:30 p.m. and this year's Summerfest will draw to a spectacular close with fireworks not to be missed at 9:30 p.m.
The Windham Summerfest Committee has been working on the event since last June and includes Ed Ohmott; Aaron Pieper; Barb Maurais; Tommy Matthews; and Committee Chair Deb Matthews. <