The field of candidates for Maine's General Election on
Nov. 8 has been finalized with voting scheduled at
Windham High School for Windham residents
and Jordan-Small Middle School for Raymond residents.
COURTESY PHOTO
By Ed Pierce
It's been said that voting is the expression of our commitment to ourselves and each other and once more on Nov. 8, residents of Windham and Raymond will visit polling places to cast ballots to shape the future of the community.

According to Windham Town Clerk Linda Morrell and Raymond Town Clerk Sue Look, the field of candidates for the election has been finalized and those running for office will now make their case to the public leading up to Election Day.

In Windham, three candidates for the Windham Town Council are unopposed.

Town Council Chair Jarrod Maxfield is unopposed in his bid for re-election to represent the town's North District for a three-year term, while South District incumbent Nicholas Kalogerakis is unopposed for re-election to a three-year term. Maxfield has represented the North District of Windham since 2016. Kalogerakis was elected to represent the South District on the council in 2019.

John Henry is unopposed for election to the At-Large position for town council in Windham for a three-year term. Councilor Ed Ohmott chose not to seek re-election for the At-Large seat.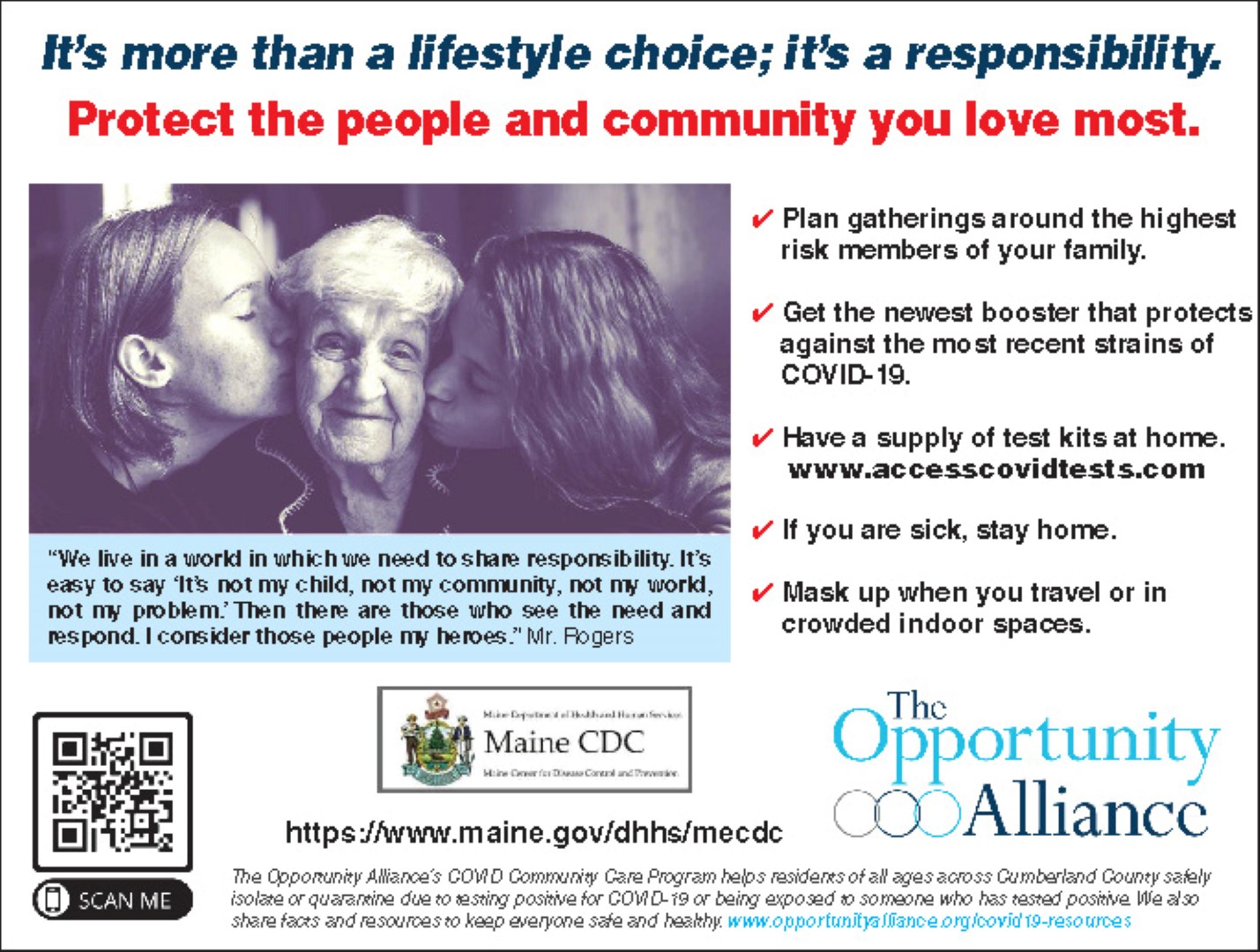 Two three-year positions on the RSU 14 Board of Directors representing Windham will be decided on Election Day by voters choosing from a field of three candidates.
Incumbent Marge Govoni, a former RSU 14 board chair, is seeking re-election. Two other candidates are on the ballot, including former board member Christina Small, who was first appointed to a seat on the board in 2020 to fill a vacancy. Small announced that she would be a candidate for a permanent seat on the board in 2021 but later withdrew her name for consideration for that position. First-time candidate Caitlynn Downs is also running for one of the RSU 14 Board of Directors seats.

Also running for a five-year term as a Portland Water District Trustee representing Windham and Raymond is Louise Douglas of Windham. Douglas was first elected to the Portland Water District board in 2017 and has served as Trustees chair since 2020.

For the State Senate District 26 seat representing Windham and part of Raymond, two candidates are vying to replace incumbent Bill Diamond, a Democrat, who is term-limited and cannot run for re-election this year. Former Windham Town Councilor Tim Nangle, a Democrat, will face former State Senator and State Representative Gary Plummer, a Republican.

Maine legislative districts have been renumbered for the next term and the two incumbent representatives for Windham, State Rep. Patrick Corey, a Republican, and State Rep. Mark Bryant, a Democrat, are both term-limited and cannot run for re-election during this election cycle.

For the newly renamed Maine House District 106, newcomer Dana Reed, a Democrat, will face Barbara Bagshaw, a Republican, for the right to represent Windham in the Legislature. Bagshaw was a candidate for a seat on the RSU 14 Board of Directors in 2021.

In the newly renamed Maine House District 107, newcomer Michael Hall, a Republican, will oppose Jane Pringle, a Democrat, to represent Windham in the 131st Maine Legislature. Pringle formerly represented Windham's District 111 as state representative from 2012 to 2014. Hall is a member of Windham's Human Services Advisory Committee.

Incumbent Jessica Fay, a Democrat, is seeking re-election in a newly redrawn and renumbered House District 86 representing Raymond, Casco, and Poland. She is opposed by Republican Greg Foster, who defeated Karen Lockwood in the primary in June for the opportunity to oppose Fay in the election.

There are no statewide referendums on this year's ballot. A referendum to change Maine's primary utility company into a quasi-public agency has been tabled until 2023 because organizers indicated they did not have the necessary signatures before the deadline to make the November ballot. <