V. James 'Jim' Troiola, a resident of Windham
and a U.S. Navy veteran, has been elected to
serve as National Commander of the
American Legion for the 2022-2023 term.
COURTESY PHOTO
By Ed Pierce
A Windham resident who understands that freedom requires a huge commitment and responsibility is now leading the American Legion veteran's organization as its National Commander.

Vincent "Jim" Troiola was elected to the position during the 103rd American Legion National Convention in Milwaukee, Wisconsin earlier this month. He served in the U.S. Navy during the Vietnam War from 1968 to 1971 as a Boatswain Mate aboard the USS Nitro, an Ammunition Auxiliary Ship, when it was deployed to the Mediterranean Sea as part of the Sixth Fleet, and then as a reservist until being honorably discharged in 1974.


Troiola originally joined the American Legion in 1993.

"I joined the William E. DeBevoise Jr. American Legion Post 1682 in New City, New York in 1993," Troiola said. "At the time I was involved in activities at my daughter's elementary school and one of my friends whose daughter also went to the same school asked me to join the Sons of the American Legion, a program of the American Legion. The SAL is for sons or grandsons of veterans that have served. I actively participated in their programs and was approached by the Post Commander and was asked if I was a veteran. He recruited me to join the American Legion."

As a new Legion member, Troiola started attending meetings and became interested in what they were doing for their community.

"We were involved with good citizenship awards in the local schools, teaching flag etiquette classes also in the schools, laying flags on the graves on Memorial Day, scholarships, hosting the annual Memorial Day Parade and sending high school students to Boys State and getting high school students to participate in the Oratorical Contest, a constitutional speech contest," he said. "We also visited the nearby VA Hospital to have luncheons for the patients, give gifts at Christmas and provide comfort clothing to them."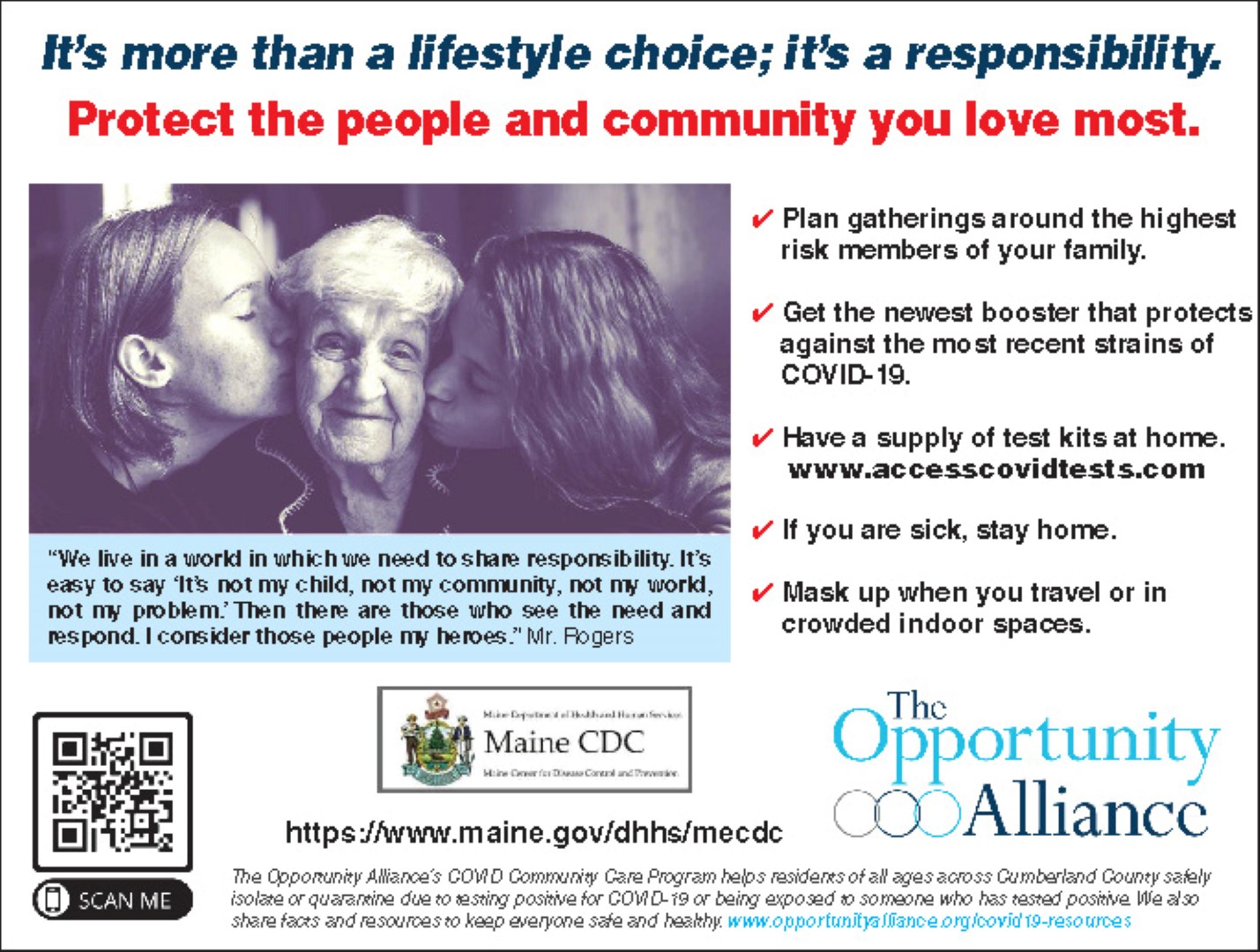 LEADERSHIP
After a year of membership, Troiola became 2nd Vice Commander of the Post and then in 1997 was elected Post Commander, a position he held for two years.

"I became very active in many committees and programs in higher levels of the American Legion including County Commander, District Commander, Department (State) Commander (2010-2011) and National Vice Commander (2016-2017)," he said. "I also chaired many committees and commissions at all levels. At the Department level, I served on the faculty of the New York American Legion college, Membership Chairman and the centennial task force for the future. At the National level, I served as Chairman of the Veterans Employment and Education Commission and the National Legislative Commission. I wanted to be involved. I enjoyed being involved with the youth programs. Watching them participate in programs like the oratorical contest renewed my faith and still does today that our country will be in good hands in the future. I also was inspired at the many programs the Legion has to help veterans and their families. Add to that the resolutions that our Legion Posts write all over the country supporting our veterans that get approved at the National Executive Committee and then presented to Congress for approval. I joined because I knew I could make a difference in the lives of our veterans and our youth."

In 2017, as his term was drawing to a close as National Vice Commander, Troiola was approached by a candidate for National Commander who asked if he would ever consider running for National Commander.

"After some thought, I decided I was interested, and the New York American Legion passed a resolution endorsing me to run for National Commander. I campaigned all over the country in 2021 and 2022 visiting 39 states including Alaska," he said.

He was elected National Commander for a one-year term Sept. 1 and that requires 330 days of travel during that time.

"I will visit all 55 departments to include 50 states, Department of Mexico, Department of France, Department of Puerto Rico, Department of the Philippines and the Department of District of Columbia. In December I will embark on a Far East Trip to Okinawa, Philippines, Guam and Hawaii to participate at the Pearl Harbor Day Ceremonies. In June 2023, I will travel to Normandy Beach for D-Day ceremonies, Paris, France, the birthplace of the American Legion, Bastogne, Belgium and Ramstein Air Base in Germany to meet the troops."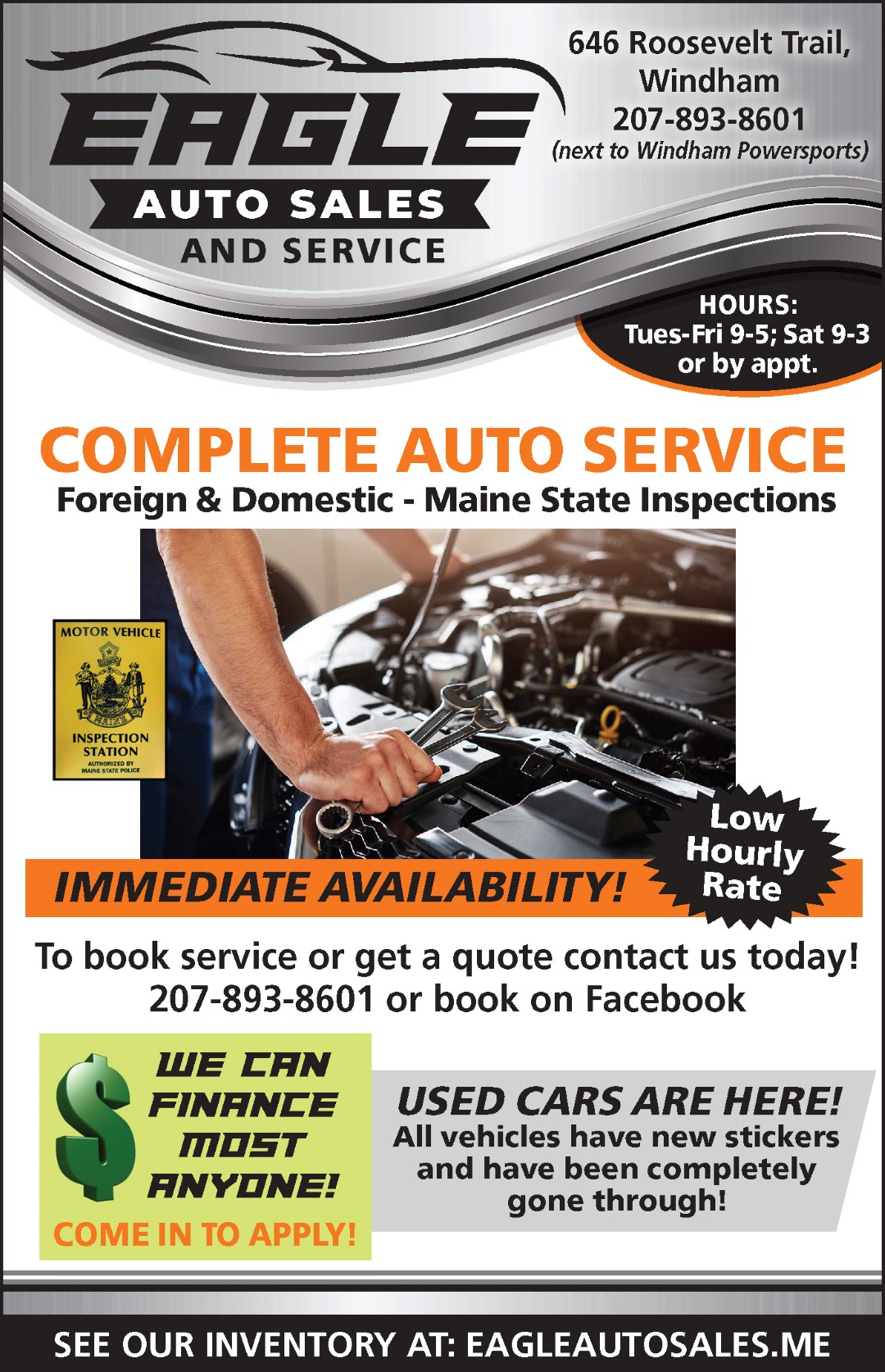 His daughter, Laura, and her husband, Michael, moved to Falmouth about 2012 before Troiola and his wife, Saveria, moved to Maine.

"They were in New Hampshire where Michael did his residency at Dartmouth. We decided in 2015 to move to Maine to be closer to our two grandchildren at the time, now three grandchildren. Laura works from home, and we felt we were able to help with the kids, one of which, has special needs," Troiola said. "We shopped for a new home for about two months and came across a new construction home in the Sebago Heights subdivision. We purchased the house and moved in January 2016. We love the neighborhood and living in the Lakes Region. I retired from my job in New York in February 2017 after commuting on Monday and Friday to and from New York. I started working as a school bus driver in Falmouth in February 2018 and work part-time as a motor coach operator for Custom Coach and Limousine in Gorham. I am on a one-year leave of absence from both while I serve as National Commander for the American Legion."

According to Troiola, Windham's American Legion Field-Allen Post 148 is evidence of the strength and relevance of the veteran's organization.

"Post 148 proves that the articles that are written about the American Legion declining in numbers are wrong. As a matter of fact, the entire organization lost less members last year than any in the last 10 years," he said. "As an example, here in Windham, the Post 148 constantly increases in membership every year. Why? Successful Legion Posts are generally pillars in their local communities. When Posts are involved in the community the members come. I visit the Post once in a while on Wednesday mornings for the veteran's coffee and get-together. A veteran doesn't have to be a member to visit. There is no pressure to join. The purpose is the camaraderie that we enjoy as veterans. Add to that the suppers and luncheons, the Memorial Day Parade, and the many youth programs they are involved in, and you have a place for veterans to join who want to help in their communities."

EVOLVING
He says that going forward, the makeup of the American Legion is evolving.

"The veterans who served from 1990 and forward in the Gulf War, Desert Storm, Iraqi Freedom, Afghanistan, are joining our ranks all over the nation. Many of them have raised their families and are now looking for something to do. They are serving in many capacities at all levels," Troiola said. "What was relevant in the 1950s and 1960s may not be relevant now. As our military changes, so do our priorities. Today's military and veterans have different experiences. As the military changes, so do we. As an example, a large part of our military today is comprised of woman veterans. They are deployed all over the world and many serve in combat. It is up to the American Legion and other Veteran Service Organizations to advocate for women to receive healthcare from the VA specific to them. We advocate on Capitol Hill every day before the house and senate veterans affairs committee to outfit VA Hospitals and Outpatient clinics with physicians and equipment and space to take care of women's specific needs."

That advocacy is making a difference, Troiola said.

"A few weeks ago, the Senate passed legislation, Sergeant First Class Heath Robinson Honoring Our PACT Act, that provides funding and care for presumptive diseases stemming from toxic exposure to toxins in all wars from the VA. The bill initially failed to get passed in the Senate. Legionnaires from all over the country sent over 34,000 messages to their senators demanding that the bill get passed before the break. They heard our voices and passed the bill, and the previous National Commander was at the White House when President Biden signed it into law. The exposures include Agent Orange in Vietnam, toxic drinking water in Camp Lejeune, and toxic burn pits in Afghanistan. Veterans that have toxic exposure disease can file claims to the VA for service connected disabilities due to toxic exposure. We are relevant. As the military evolves, so do we."

Troiola says his top priority for his year as National Commander will be tackling the toughest challenge facing veterans today, veteran's suicide.

"My goal is to raise $2,000,000 for the Veterans and Children's Foundation," he said. The American Legion has activated a national campaign to end veteran's suicide called 'Be The One.' Veteran suicide may be the biggest challenge yet, but anyone can 'Be The One' to help save just one veteran." <