HISTORY MADE IN WINDHAM AND RAYMOND
In looking back at the year that was 2022, historians will say it broke new ground for residents of Windham and Raymond and will be remembered as a time of charting new goals for progress for the years ahead and a strong rebound for the Lakes Region emerging from two years of life during a global pandemic.
In the fall, voters in Windham elected an entire new legislative delegation with three new faces representing the town in the Maine Senate and Maine House of Representatives. During a special town referendum in the spring, residents of Windham also approved a proposal to create a sewer and wastewater treatment facility for North Windham.
Volunteer teams took pledges and raised more than $9,000
on Feb. 19 diving into the icy waters of Sebago Lake during
the Polar Dip sponsored by the Sebago Lakes Region Chamber
of Commerce to benefit local food pantries in Casco, Gray,
Naples, New Gloucester, Raymond, Sebago, Standish and
Windham. PHOTO BY ED PIERCE
During a meeting in January, members of the Windham Town Council adopted a report advocating moving forward in the future with potential solutions to alleviating gridlock and improving safety and mobility in North Windham through the creation of access roads to Route 302 in the future.
The RSU 14 Building Committee also continued the screening process to find a suitable site to build the new Windham Middle School by the start of the 2026-2027 school year. Elections in the fall yielded new faces to represent the Lakes Region in the 131st Maine Legislature.
Local businesses showed consistent strength despite inflation concerns as tourists and campers to the area increased as summer travel slowly rebounded following pandemic years.
Before the chapter is closed for 2022, here's a quick look back at another unforgettable year filled with historical decisions and milestones reached that will resonate in the community for decades to come.
Following a thorough review of all issues of The Windham Eagle from 2022, we've chosen to highlight the top three stories for each month as featured in the newspaper and we wish everyone a healthy and prosperous year ahead in 2023.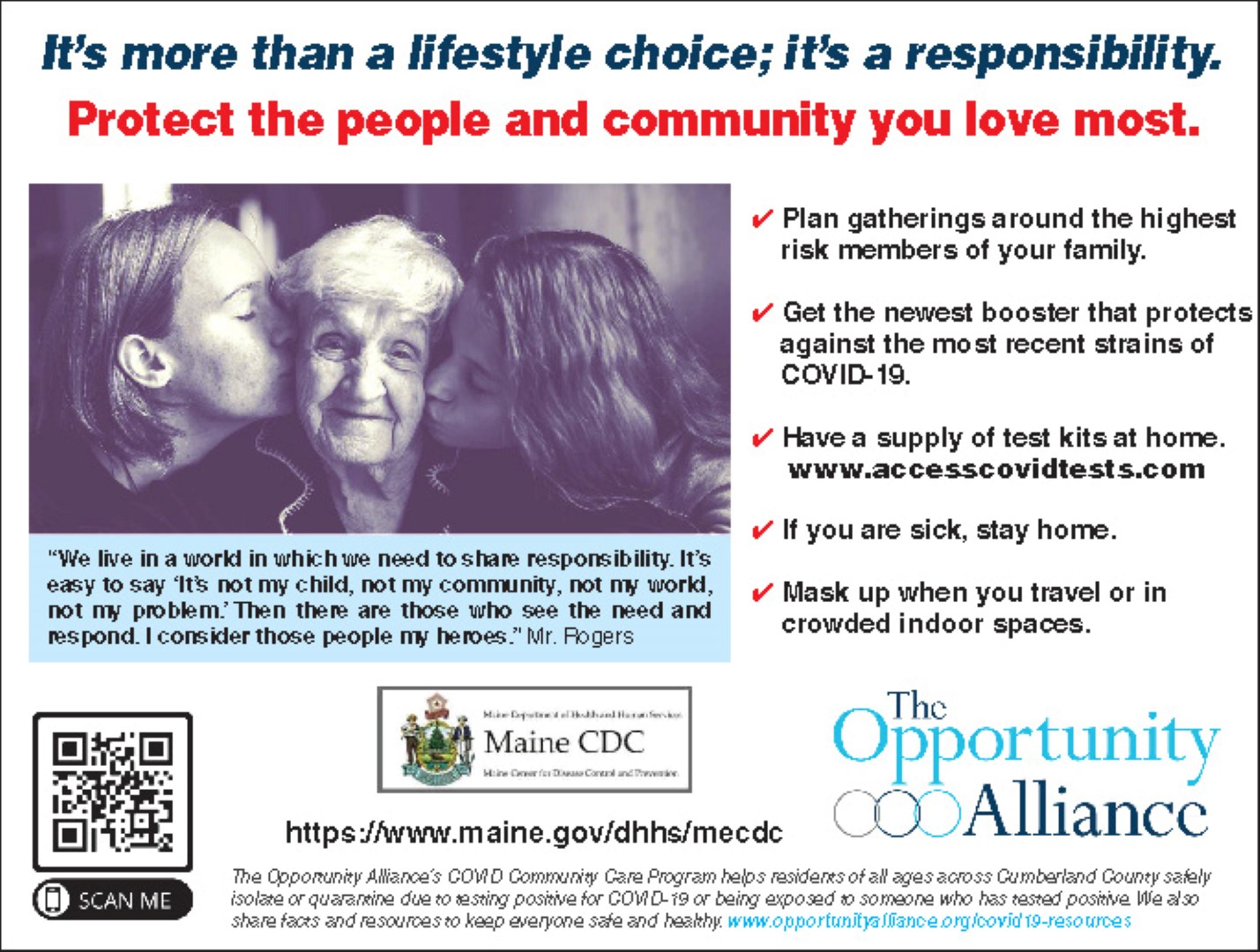 JANUARY State group honors Windham teacher for agriculture lessons
Stacey Sanborn, a fourth-grade teacher at Manchester School in Windham, was awarded the Maine Agriculture In The Classroom Teacher of the Year (MAITC) Award for 2022.
The MAITC organization singled out Sanborn as a teacher who incorporates agricultural education in the classroom while at the same time, aligning that subject with core curriculum standards in science, math, social studies, and art. But perhaps just as importantly, Sanborn also introduces the importance of food insecurity and how it affects others' lives.
This is not the first award Sanborn has received in terms of agriculture and how it can help others who are less fortunate.
"It was while I was in high school and a direct result of my work with a project, the 4-H Hunger Garden that I started, is where my interest in food insecurity began," Sanborn said.
Her project was recognized for its contribution to the community, and she won her first award, the "America's Future Award" presented by WCSH Channel 6. She said that this experience made a big impact upon her and became a driving force in her adult life and as a teacher.
"I continue to believe that everyone should have access to fresh fruits and vegetables. This belief has stayed with me during my years teaching at Manchester School and co-coordinating the school gardens," she said.
In addition to the 12 raised beds for vegetable gardens and a hoop house with three raised beds, the Manchester School campus is also host to six apple trees, three pear trees, and two varieties of grapevines.
"Teaching students about agriculture helps them to develop the understanding of where our food comes from," she said. "Students can see the importance of protecting a long Maine tradition of farming. It gets them out of the classroom and into the outdoors where the students are motivated learners with plenty of opportunity for fun and hands-on experiences." <
Windham mother aims to win Mrs. Maine Pageant
Christina Erde hopes that her message of resilience will help win the 2022 Mrs. Maine America Pageant in April in South Portland.
Married and the mother of two children, Erde, 37, became interested in competing for the Mrs. Maine title following a discussion with a former state pageant winner.
"I met former Mrs. Maine 2017, Cynthia Peters, and she encouraged me to enter the pageant," Erde said. "I have never competed in a pageant before but when she shared her experience and how much she enjoyed it and gained from it, I thought 'You know what? I'm just gonna go for it!' Two weeks after meeting her, I sent in an application and was awarded the title of Mrs. Windham to compete in the 2022 Mrs. Maine America Pageant."
Erde said she saw this as a great opportunity for personal growth as well as a unique platform to promote mental health awareness, a cause that is very near and dear to her heart.
"Four years ago, I was hospitalized after suffering a severe mental breakdown. It took me a long time to feel comfortable talking openly with others about my diagnosis of bipolar disorder. I felt that if people knew I had a mental illness it would affect their view of who I am as a person. No one should ever have to feel this way. Just because you have a mental illness doesn't mean you are less than. If anything, it means you are strong. You are capable. You can live a fulfilling and meaningful life."
She said that experience has made her resilient and determined to assist others in similar situations. <
Couple creates connections through memories of a special boat
When Roger LeBlanc of Windham inherited a small rundown ski boat in 2009, he was uncertain what to do with it. "I kept it for a while, but eventually, I wasn't sure if I should just scrap it or refurbish it," LeBlanc recalls. "But my family reminded me that I would never be able to let it go."
LeBlanc's 1972 California Sidewinder wasn't just any old boat. It came with heartfelt memories of youth and summers well spent on Cape Cod with what became a large, adopted family. The boat and all the experiences that came with those many summers guided LeBlanc's life, even leading him to the shores of Little Sebago Lake in Windham.
It all began when LeBlanc was 6 years old and met Mrs. Jean McManus while attending Littleton Elementary School in Littleton, Massachusetts. "My second-grade gym teacher, Mrs. McManus, and her husband Warren didn't have children. However, they wanted to help out families in need, so they 'fostered' those students on Saturdays during the summer by taking us to the beach." LeBlanc, who came from a family of 11 children, said "looking back, I can see now that we were really poor, but my parents did such a good job at raising us and giving us a good life, we had no clue that we were considered a 'family in need'."
Eventually, the gym teacher and her husband, a Commissioner of Rehabilitation in Massachusetts at the time, purchased a small cottage along the waters of Cape Cod and the Saturday excursions to the beach became life on Cape Cod all summer long. Eventually, the LeBlanc's summer experiences at the McManus' cottage ended when he graduated and went to college and joined the military. However, this did not prevent him from visiting the couple when he came home during winter breaks.
LeBlanc eventually met his wife, Mary Parisi, and his own family grew to include three sons; Joe, Matt, and Roger Jr. and one daughter, Danielle, who now lives in Cumberland. Although his military career led him to Hawaii, he and the McManus couple never lost touch – each visiting one another every year - either in Hawaii or Cape Cod, where his own children got to ski and ride in the old '72 California Sidewinder.
The McManuses and LeBlanc continued to remain close until Jean's death at the age of 70 in July 2009 (her husband passed away six years earlier at the age of 65 in 2003). Yearning to be near water again, he and his wife envisioned a retirement home like the McManus cottage and loved the area of Maine where their daughter lived.
"We finally found this perfect home on Little Sebago Lake," Leblanc said. "It reminds me so much of my childhood experiences."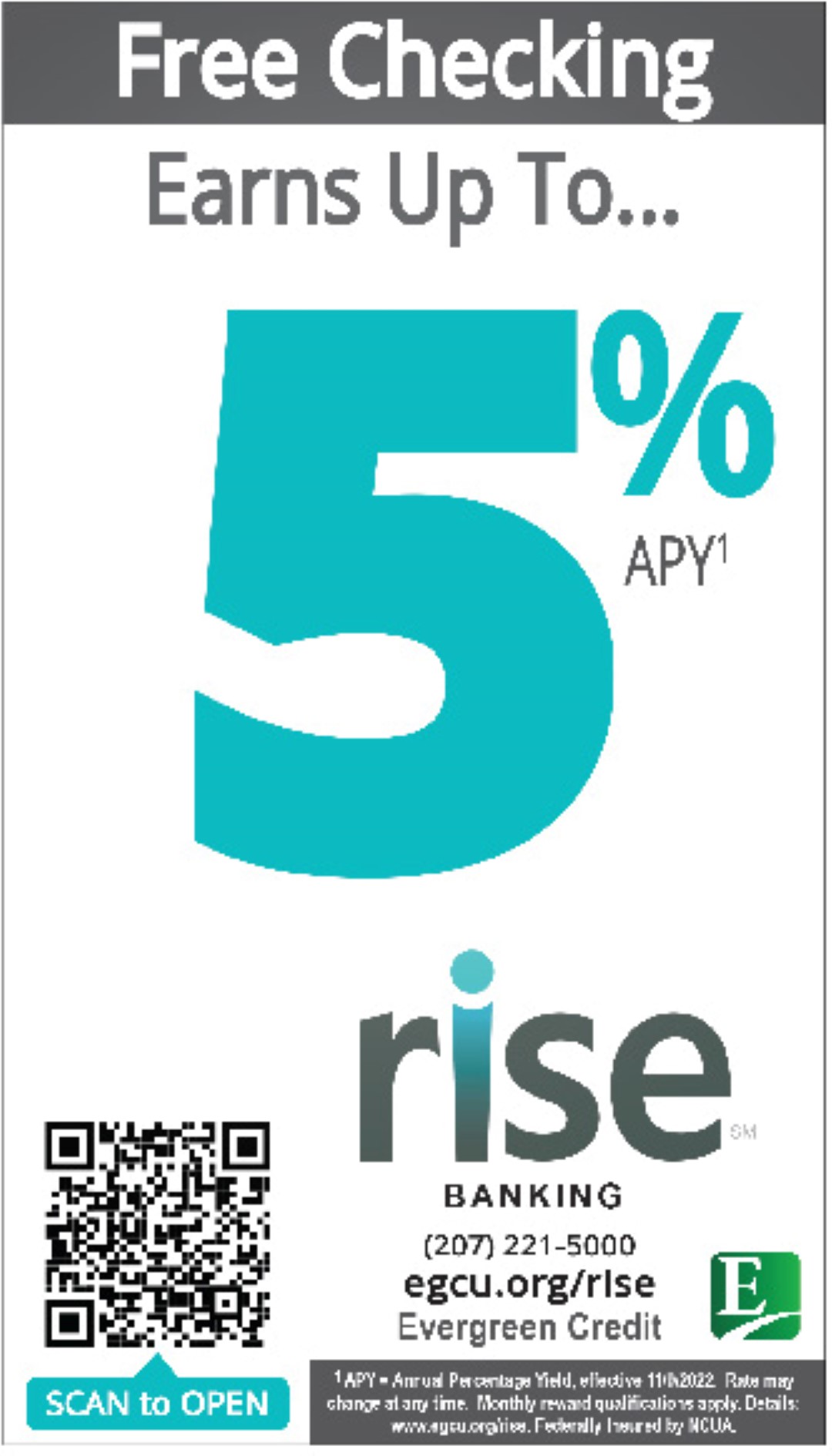 FEBRUARY WHS graduate fulfills her soul on Broadway
Chelsea Williams lives her dream as an actor, currently performing on a Broadway national tour in the ensemble of "Jesus Christ Superstar" and being an understudy of the Mary Magdalene role. The 2008 Windham High School graduate got her first big break performing in the role of Sophie on the Broadway national tour of "Mamma Mia" in 2013.
At age 12, Williams began taking voice lessons and performing in choirs. She was also a member of the WHS' Windham Chamber Singers.
Upon graduation from WHS, Williams earned a Bachelor of Fine Arts degree in musical theater from Emerson College in Boston in 2012. She remained in Boston, selling pastries at an upscale bakery during the early morning hours and bartending in the evening while performing at local Summer Stock Theaters and other professional theater groups. Although she dreamed of moving to New York City to make her big break, it took confidence and bravery on her part to finally make a move to the Big Apple.
"I was pretty intimidated by the thought of moving to New York," Williams said. "Between the competition on Broadway and the cost that comes with living there, it seemed like a huge challenge. But I decided to work my tail off to save money; I took deep breaths and small steps toward action."
For one year, Williams said she would often work her morning shift at the bakery and the evening shift at the bar and then hop on the train to New York for an audition. Within seven months of repeated long-distance auditions, Williams accepted an offer to perform on a Broadway national tour of "Mamma Mia." She toured for almost two years, playing Sophie in different cities around the U.S.
"Being selected to tour with "Mamma Mia" was the gift that kept on giving," Williams said. "It was my first national tour and my first show performing in Las Vegas at the Tropicana. Then, toward the end of my second year with the company, I was asked to be in the ensemble and understudy for the role of Sophie on Broadway. It was at this point I finally made my move to act and live in New York." <
Maine Education Commissioner visits Windham High School
The students and staff at Windham High School hosted a special guest on Monday, Feb. 7, when Maine Education Commissioner Pender Makin spent the day with students, educators, and staff as well as teachers and students of the Katahdin Program.
"We are here today to shine a light on the amazing work being done by the educators, school staff, and students in our public schools and to call attention to the need for communities to support schools by volunteering and substituting," Makin said. The commissioner, who was the principal of the REAL (Regional Education Alternative Learning) school from 2003 to 2014, of which RSU 14 participated, began her day at WHS at 10:45 a.m., arriving with homemade baked goods as a gift to staff to show appreciation for their dedication during challenging times. She was welcomed and greeted by Superintendent Christopher Howell, RSU 14 School Board Chair Kate Brix, and WHS Assistant Principal Phil Rossetti, who acted as her host for the day.
"It was an honor to have her visit WHS to shed some light on the great things happening in our school and RSU 14," Rossetti said. "Being a former colleague of so many in the district, it was nice for her to reconnect with so many of us and to see her interact with students which is something she excels."
As Maine Education Commissioner, Makin leads the state agency that administers both state education subsidy and state and federal grant programs; coordinates the authoring of the rules for Maine State education statutes passed by the Maine State Legislature; provides professional development, information, supports and resources, as well as a system for educator credentialing; and leads many collaborative opportunities and partnerships in support of local schools and districts. <
Polar Dip participants brave icy Sebago Lake for 'Feed the Need'
Adventurous Mainers demonstrated their spirit, courage, and tenacity last Saturday as they jumped into the icy waters of Sebago Lake for "Feed the Need" on Feb. 19. Hosted by the Sebago Lakes Region Chamber of Commerce, the 2nd Annual Sebago Lake Polar Dip was held on Sebago Lake near Raymond Beach last Saturday. This year, with 12 teams participating, with more than $9,000 pledged to benefit local food pantries in Casco, Gray, Naples, New Gloucester, Raymond, Sebago, Standish and Windham.
According to Robin Mullins, executive director of the Sebago Lakes Region Chamber of Commerce, there are still additional donations that have not been received yet. Once all pledges have been turned in, a grand total will be calculated, and this year's proceeds will be donated to "Feed the Need" which provides support for local food pantries in the area.
To ensure the safety for those participating in the Polar Dip, emergency medical personnel were on hand from the Raymond Fire and Rescue Department as were divers from the Cumberland County Sheriff's Office. Volunteer crews directed traffic into the Raymond Beach Boat Launch off Route 302 so participants and their families could park safely.
Mullins said on behalf of the entire Sebago Lakes Region Chamber team she wanted to thank all of those participating in this year's Polar Dip and all the volunteers for helping make the event so exciting. It was just the second time that the Chamber has hosted the Polar Dip. She said volunteers were instrumental in setting up the event as well as donating heated trailers to keep those participating warm before and after their scheduled jump. <
MARCH Raymond resident overcomes obstacles to become U.S citizen
Merary "Mae" Paredes Plummer, originally from Honduras and now living in Raymond, officially became a United States citizen on Thursday, March 1 in a quiet, low-key Naturalization Ceremony – an event that is normally attended by supportive family and friends. However, because of the pandemic, the ceremony that took place in South Portland was limited in attendance to the new citizens and officials.
That didn't stop Mae, her husband Daniel of 17 years, and their 16-year-old son Joshua from celebrating her journey in becoming a citizen with hugs and kisses. In 2004 at the age of 24 while still living in her Central American country, Mae decided to take the week off from work to join her cousin who was attending one of the many colorful and well-known festivals in Copan - an ancient Mayan city located along the Guatemalan border. Little did she know by attending that big event - it would change her life in a big way.
"I met Dan at the festival, and it was love at first sight," Mae said. "The only thing is, we could not speak each other's languages. We had to communicate through my cousin who lived in the U.S. for many years and knew how to speak English and Spanish." They moved fast romantically, despite the fact that her future husband's vacation was nearing an end and had to return to Raymond and his life in Maine.
In the winter of 2004, Mae arrived in Maine where she could be with the man she loved and start a family. During the pandemic Mae's visa expired. Due to the temporary closure of U.S. Citizenship and Immigration Services (USCIS) field offices, Mae wasn't able to renew her visa. It was through that experience that Mae decided to become a U.S citizen so she would not have to keep renewing her visa to travel back home.
To prepare for the U.S. citizenship exam and to improve her English communication skills, Mae, who works at Chipotle, applied to take courses at Windham/Raymond Adult Education. Through hard work, Mae passed the Adult Ed courses – and the citizenship test - with flying colors. <

Windham nixes moratorium for solar projects
After consuming much of the Windham Town Council's attention over the course of the past month, the idea of councilors imposing a moratorium for solar projects was voted down by a vote of 4-3 during a lengthy town council meeting on March 8.
At the meeting, supporters and opponents of a moratorium on solar projects were given time to share their thoughts in advance of the Windham Planning Board's March 14 public hearing and final plan review of a Green Lantern Solar project near Linnell Road in North Windham. The project would abut three residences on Linnell Road, and those residents advocated for the council to impose a moratorium until Windham's ordinance for solar projects could be reviewed, clarified, and updated.
Louise Densmore lives on Linnell Road and told councilors she didn't see how the buffer could be defined without a moratorium.
But Green Lantern Solar developer Geoff Sparrow told the council that the project has met all required zoning requirements mandated by the town and clarified what he said were some misconceptions shared on social media prior to the council meeting. Sparrow said that there is no road planned for inside the buffer and no studies have shown that having a solar project near residences reduces property values. He said some mature trees would have to be removed for the project but that would have to be approved by the Windham Planning Board.
Maxfield, along with Councilors David Nadeau, Ed Ohmott and Mark Morrison voted against imposing a moratorium, with Councilors William Reiner, Brett Jones and Kalogerakis voting in favor of a moratorium. <
Female veterans share their stories for Women's History Month

Two women veterans, Alola Morrison and Phyllis Page, both of Windham, recently shared their achievements, courage and strength as each chose a life in the military while at the same time choosing a life of marriage and motherhood.
Page attended over 13 different schools during her youth, graduating from Windham High School in 1973. In late fall of 1974, she enlisted in the Navy at Fort Carson in Colorado Springs.
"I always knew from a young age that I wanted to be a part of the military - I wanted to travel because there were so many other parts of the world I wanted to see," Page said.
Morrison also grew up in a military family, with a father who enlisted in the Coast Guard. Admiring her father and his dedication, Morrison wanted to follow in his footsteps. Morrison joined The Public Health Service Commissioned Corps, which is currently a federal uniformed service of the U.S Public Health Services that encompasses eight uniformed services of the U.S.
Morrison and Page encourage women to join the armed forces if they consider it but recommend talking to other women who have been or still are in the military.
Page and Morrison are both members of American Legion Post 148 in Windham where Morrison is the Second Vice Commander. <
APRIL
State honors Raymond employee as 'Parks Professional of Year'
The employee that ensures that Raymond's Tassel Top Park is a clean, safe, and family friendly destination prefers to work behind the scenes, but on April 10, Barry Alden received well-deserved recognition for his work.
Alden was honored by the Maine Recreation and Parks Association as the organization's "Parks Professional of the Year." For nearly two decades now, Alden has displayed a work ethic second to none while keeping Tassel Top Park a place visitors and residents of the Lakes Region want to go.
An awards committee of the Maine Recreation and Parks Association selected Alden for the honor which is presented annually to municipal employees in the state who work in recreation. Alden is just the fourth recipient of the award since its inception in 2018. Keeping the park in great shape is no easy task for Alden. Tassel Top itself is a 38-acre park with a 900-foot sandy beach with a secured swimming area, and includes a popular snack shack, and a hiking and nature trail situated on Jordan Bay of Sebago Lake.
He said he was humbled by the surprise awards ceremony staged in his honor.
"I'm pretty happy about it," he said. "I'm excited, I'm honored, and I never expected anything like this to happen. I just do my job and I enjoy doing it."
Raymond Town manager Don Willard said without Alden's hard work and devotion to the park and his job, Tassel Top Park would not be what it is today. <

Windham volunteer assists Ukrainian refugees in Poland
Watching the invasion of Ukraine unfold and the displacement and suffering of millions of refugees, Renee Darrow of Windham felt she was faced with a choice. She could choose to be affected by the world or she could choose to affect the world. Darrow decided to make a difference and will fly to Poland later this month to volunteer for World Central Kitchen, an organization assisting in the feeding of Ukrainian refugees.
As a volunteer, Darrow will be working in the kitchen and helping directly with refugee meal distribution in Poland.
"I have no direct connection to Ukraine. My husband's forebears escaped the pogroms in Ukraine over 100 years ago, he believes they were from Odesa," Darrow said. "The family members that didn't flee were almost entirely wiped out by pogroms and then the Nazis. Maybe his family received help from strangers on their way to safety; maybe I can be that stranger to others 120-ish years later."
"When Russia invaded Ukraine, something in me just snapped and I decided that feeling bad and doing nothing was no longer tenable," Darrow said. "I had to do something constructive, to put my idle hands to use."
A former information technology recruiter, Darrow moved to Windham three years ago with her husband, who is supportive of her efforts to do something to help the refugees. She does not consider herself heroic by any means but she's just a caring person who is doing what can she to help.
"I think it's extreme to do nothing, to not go when I have the means, the time, the energy," she said. "Doing nothing seems inhumane, a sin of omission." <
Organizers grateful for support of Cinderella Project event
Hannah McFarland believes that through her actions, she can be an agent of change leading to a better community. And if the first event hosted by her new nonprofit organization is any indication of how much of an impact it is making in Windham, she's on the right track.
McFarland, a 2016 Windham High School graduate, has created the Compassion Cloud Collective, a nonprofit which conceived and staged a special fundraiser "Oscars Viewing Party" at Smitty's Cinema in Windham to assist The Cinderella Project of Maine in collecting new and gently used prom attire for teens to make sure every student will have an opportunity to attend their high school prom without the added stress of cost. In all more than four dozen gowns, four suits and a tuxedo along with several shoe and jewelry donations were donated to Windham High School because of the event.
The Compassion Cloud Collective is a multi-mission, nonprofit organization owned and operated by female business owners who seek to find the silver lining in all of life's storms by using the strengths of each of their partners.
According to McFarland, it was necessary for the Compassion Cloud Collective's first fundraiser to be in Windham.
"It was important to me for the first event of my own nonprofit be in the town that watched me grow into the person I am today," McFarland said. "My hope is that it starts a wave that people will follow in their own communities and that the CCC can lead by example and possibly collaborate with other non-profits and businesses, in the future," she said. <
MAY Fate intervenes in kidney donation for best friends in Windham
Jean Bennett, a team leader at Walmart, first struck up a friendship instantly with Michelle Davis when they were both assigned to work together at the Windham store in 2016. They became best friends and Bennett, a divorced mother of two, anguished as Davis, a married mother of four children, experienced kidney failure and then was told she needed a kidney transplant to survive.
"Michelle's been suffering from kidney disease for the past four and a half years," Bennett said. "It was really hard to watch my best friend go through that and suffer so much."
Last year Bennett herself got tested and as unbelievable as it sounds, turned out to be a potential match for Davis. Bennett then underwent immune system testing and blood work last October and that was followed up by a battery of intense and rigorous kidney donation testing in February of this year.
Eventually, Bennett's donation to Davis was approved and both friends flew to Florida for the kidney transplant surgery, which was performed May 5 at the Mayo Clinic in Jacksonville.
"She's my best friend and she truly helped me through a tough time a few years ago," Bennett said. "I couldn't just sit by and let her die, I knew I needed to step up and do something. I told her I would do anything for my best friend and if I can prolong your life, I'm willing to do it."
Davis said that she's grateful for meeting someone as wonderful as Bennett.
"I think it was a higher power that put us together working in the same department at Walmart," Davis said. "I believe in fate and there's a reason we met. Having her to do this for me is a godsend." <
Cancer claims life of community leader McAfee
Former Windham High School Principal Deb McAfee would often tell students that "The only thing you take with you when you're gone is what you leave behind" and that quote seems to best sum up her life and 38-year career as an educator before she passed away from cancer on May 18. Devoted to her community and always encouraging the best from her students, McAfee leaves behind a legacy of service and leadership that will not be forgotten by those who knew her and generations to come.
She joined Windham High School as principal for the 1996-1997 school year and served as Windham principal for 14 years, stepping down in 2010 to undergo treatment for cancer before returning in the fall of 2011 as the school's assistant principal and held that position for seven years before retiring in 2018.
RSU 14 Superintendent Chris Howell said McAfee played a significant role in the development and construction of Windham High as principal.
"Completing a renovation/addition of a school while it is in session is a very difficult task to complete. In addition to the organizational skills that are required to keep classes going during construction, there is also a need to coordinate the safety needs of a school in the middle of a construction site," he said. "I doubt that the public is aware of the number of hours that it took for Deb to coordinate all of the moving pieces during the construction of Windham High School."
Marge Govoni, who served with McAfee on Windham's Human Services Advisory Committee, said Deb's drive to help others was enormous.
"She cared for and about everyone, no matter the age, or gender," Govoni said. "She wanted to help everyone, and she was the kindest individual I ever met. If you needed anyone to step up to help, Deb was your person. There is no one story that speaks to her commitment when she decided to help, whether it was her continued support to her students and there were many, all the work she did with Neighbors Helping Neighbors, her guidance and commitment to the Human Services Advisory Committee and lastly her work with the Age Friendly endeavor that she was helping to lead until now. I don't think she ever had an unkind word about anyone, and our community has lost a champion that you felt proud to call your friend and she will be missed by many." <
Grey's Anatomy star Patrick Dempsey pays visit to WHS
The Windham High School auditorium was filled to the brim with students and staff on Tuesday, May 24 as actor, director and philanthropist Patrick Dempsey visited the school for a special assembly. The purpose of Dempsey's visit was to give thanks and celebrate WHS and the Junior Class for winning the statewide Dempsey Challenge high school contest last fall.
In September 2021, WHS students participated in the first ever Dempsey Center High School Challenge, competing with other area high schools to raise funds for the center's mission – to make life better for people managing the impact of cancer. WHS and the Junior class raised the most money, winning the event by raising $560.
"In the past we have done a food drive or change wars to support local food pantries," WHS Assistant Principal Phil Rossetti said in a previous interview. "We have several staff and students that have been impacted by cancer and the Dempsey Center has been a great support to many in the RSU community. Rod Nadeau, a counselor in the Katahdin Program, approached us about the opportunity to participate as a school in the Dempsey Challenge. Administration reached out to Pete Small, teacher and coach at WHS, who also helps coordinate homecoming activities to see if this would be a great fit for our school."
Dempsey, who was born in Lewiston and is a well-known film and television actor, is the founder of the Dempsey Center and he wanted to personally visit the school and thank students for their contributions to such a worthy cause. <
JUNE Windham earns near $1 million grant for conservation project
The purchase and conservation of 661 acres of land amounting to the largest block of unfragmented forest in Windham, and one of the largest in the Greater Portland area, inched one step closer to becoming a reality after the Lands for Maine's Future Program awarded the East Windham Conservation project $998,000.
If a plan is approved by voters at Windham's Annual Town Meeting on Saturday, June 18, a partnership between the town and the Presumpscot Regional Land Trust would dramatically expand and diversify recreational opportunities in Windham with the purchase and conservation of 661 acres of forested land and 1,545 feet of undeveloped water frontage on Little Duck Pond. The land also contains the 150-acre Deer Wintering Area, a traditional area for hunting by permission, and the 580-foot Atherton Hill, the tallest hill in Windham. When completed, the project will directly abut more than 1,000 acres of other conserved land in Windham and Falmouth, including Lowell Preserve, North Falmouth Community Forest, and Blackstrap Hill Preserve, providing 20 miles of interconnected trails and five trailheads for public access.
Town residents will be asked to approve a bond at the Annual Town Meeting to match the state grant funds.
"The bond will be paid for with open space impact fees so there will be no impact on the mill rate. Not only does the acquisition of this property preserve a part of Windham that residents have identified as an important area to conserve amidst increasing development pressures, it also provides exceptional scenic views of the western mountains, and the opportunity to recreate close to home," Lessard said.
Lessard said that Windham has been collaborating with the Presumpscot Regional Land Trust over the past six months to engage the community on developing a vision for this property.
Windham Town Manager Barry Tibbetts said the town is grateful to the Lands for Maine's Future organization for helping to fund this project.
"The timing of this land being available to be conserved for the future with recreational usage combined with the state's renewed commitment to funding with the Land for Maine's Future program has been ideal," Tibbetts said. "The LMF Board's award to grant the town nearly $1 million for the acquisition of this property is an opportunity we can't afford to pass up." <

Windham's Bubar makes great strides on racing circuit
Before he had even reached his teenage years, Windham's Corey Bubar was racing go-karts at Beech Ridge Motor Speedway in Scarborough in 2004. After doing that for a few years, he moved up to the sports series division in 2007, and then just one year after graduating from Windham High School, Bubar won the championship in the Sports Series division at Beech Ridge in 2011. Following his championship, Bubar moved up to the Pro Series division in 2012 and his overall time in that division was also incredibly successful, winning more NASCAR Night races than any other racer at Beech Ridge and he also won the "Driver of the Decade" award for the 2010s.
"I got into racing because my dad has raced since the 1980s," said Bubar. "He stopped in the early 2000s and when the opportunity came for me to get started in go-kart racing, we didn't hesitate and we've been at it ever since."
"Last season was pretty good for us," said Bubar. "I had a chance at the championship, but ended up in second place, just four points behind. A lot of credit goes to my team, we had a fast car just about every week."
Following his exceptional season in 2021, Bubar was excited for what this season had in store, but with Beech Ridge Motor Speedway closing at the end of last year, he and his team didn't enter 2022 with many expectations. Despite the closing, Bubar and his team have competed in some races, and while their luck hasn't gone their way so far this season, Bubar and his team still have hope for what's yet to come.
"The results from our season have been a little bit discouraging," said Bubar. "However, we have still had good speed at a few of the races, so hopefully we can get some good finishes this year. "I don't really have any higher aspirations for my career. I just like doing what we are doing now," said Bubar. "I would just like to thank all of my family, crew and sponsors who help me out to be able to keep racing." <
Beloved RSU 14 music teacher sails into retirement
After inspiring students in music education for 43 years, and 41 years devoted to RSU 14, Nancy Cash-Cobb is shifting her youthful tomfoolery from the classroom to retirement. She plans to spend time with family and friends and her husband, Jerry Cobb, on their lakeshore home on Crescent Lake in Raymond during the summers while hitting the road in their RV to the warmer climates of Florida and Texas during the Maine winters.
"I have a whole list of things I plan to do during my retirement," said Cash-Cobb, whose small physical demeanor explodes with a big personality. "I plan to meet with friends for lunch, spend time floating on our newly purchased pontoon boat, babysitting my grandson, and exploring the U.S. in the RV my husband and I purchased last fall."
Her petite but mighty 4-foot-9 presence has impacted the Windham/Raymond community in many ways, including her recent induction into the Maine Music Educators Hall of Fame on May 19 at the Maine Music Educator's Conference in Orono.
Cash-Cobb said she loves every student she has met and does it with unique joy.
"I have always said that I go to school every day and act like an idiot, and they pay me for it," she said. "I'm silly. It's part of my personality. I believe that teaching style brings the kids to the teacher and provides an atmosphere of home in the classroom."
Her impact has also gone beyond the classroom. She is actively involved in many statewide and national organizations that include the following: the Maine Chapter of the American Orff-Schulwerk Association for music and movement, spent many years as a Sunday School teacher, was a board member of Maine Music Educators, was a Girl Scout leader, taught Vacation Bible School, was a teacher at the New England Suzuki Institute and is the treasurer for the American Legion Auxiliary.
Cash-Cobb, who grew up playing the violin and was part of the Christian folk/rock group "Free Spirits," graduated from the University of Southern Maine in music education in 1979. She began her career as a music teacher that same year, where she taught Band, Chorus, and General Music at Sacopee Valley for two years before landing a teaching job in Windham.
Dr. Kyle Rhoads, Windham Primary School principal, said that Cash-Cobb will be greatly missed and speaks highly of her role with the students.
"Mrs. Nancy Cash-Cobb has splendidly taught music education at WPS for over 40 years," he said. "She has touched the lives of generations of Windham students with her enthusiasm for music and her kind soul. As Nancy prepares to retire, she will be greatly missed by the entire Windham community. Thank you, Nancy!" <