Rep. Jessica Fay
T

he Legislative Forum presented on Saturday, March 11 by the Sebago Lakes Region Chamber of Commerce (SLRCC) and St. Joseph's College, was a successful morning of discussions, questions and answers among local business owners and individuals with their Lake Region Delegation.
The event began at 10:00 a.m. with networking opportunities among the 45 to 50 local business professionals who attended, followed by respectful and solution focused dialogue from 10:30 a.m. to 12:00 p.m.
"I was extremely pleased with the turnout and the diversity of businesses represented," stated Executive Director of SLRCC, Aimee Senatore. "I was encouraged by how civil and respectful the discussion was and am grateful we were able to cover several key issues impacting our local businesses. I believe that those in attendance were also encouraged and several key connections were made."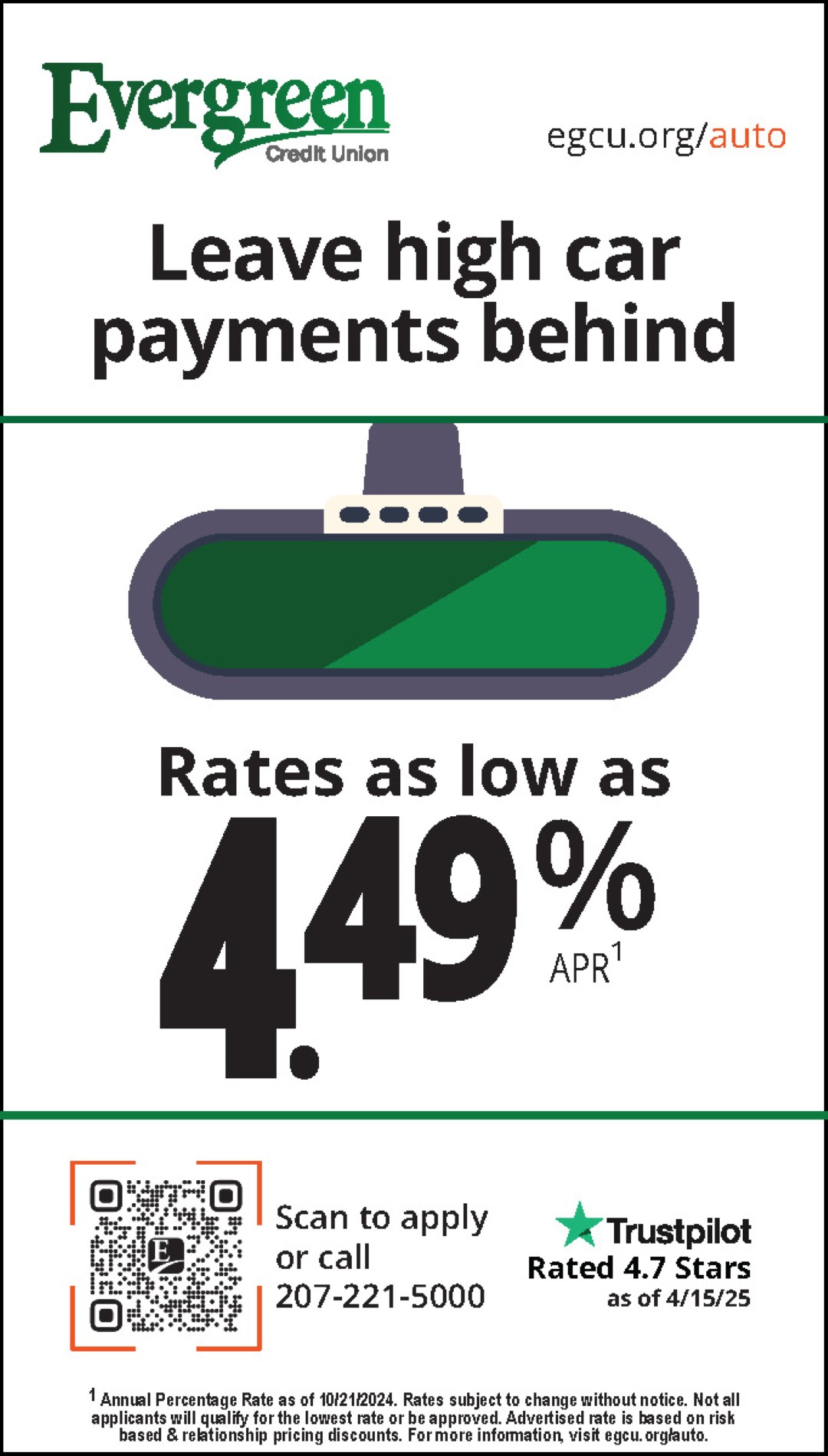 Brad Pollard, owner of Cole Farms Restaurant and Pub in Gray, was the first to address the legislative panel, sharing his concern regarding the passage of the Question 4 initiative. "The minimum wage increase that passed in November will have a devastating effect on the wait staff's income," Pollard explained. He stated that if the referendum is not adjusted to accommodate servers, they will soon see a wage decrease. Pollard further explained that it is the tips they rely upon for the bulk of their income and is what allows them to support their families. With the referendum as it stands now, the decrease in tips will have detrimental effects on the quality of their lives.
Dave Pollard, co-owner of Spring Meadows Golf Club in Gray expressed his concern regarding the expansion of the sales tax to recreational businesses. He explained to the panel that 70 percent of his customer base comes from hardworking Mainers who do not have a lot of disposable income. The tax increase will demand that he increase green fees, which he has not done in eight years. Dave Pollard also stated that, although he understands the need for controlled pesticides, the bills that limit pesticide use, influences the course itself. He reminded the panel that golf courses have trained professionals who apply the pesticides.
Other concerns and issues expressed by attendees included: the 3 percent surtax due to the passage of the Question 2 initiative, the legalization of marijuana, the access to broadband internet, zoning and building codes as it relates to the "tiny home" movement, as well as the flexible code enforcement that varies from town to town.
The legislative panel addressed each issue and concern as it was expressed and informed everyone present as to what actions are being taken in Augusta regarding the subjects expressed.
Rep. Patrick Corey and Sen. Bill Diamond
Rep. Patrick Corey (R-Windham and Sen. Bill Diamond (D)-District 26, reiterated that party politics play a very small role in their work together. Rep Jessica Fay (D)-Raymond, Casco, Poland invited everyone to speak to their representatives. "Come to us and tell your story," Fay said.
The success of this event was due, in part, through the work of SLRCC. "The toughest challenge with organizing these types of forums is securing the legislators," Senatore stated.

"Because they are so busy and often in Augusta - finding one day and time that works for all is very difficult. Representative Fay of Raymond/Casco/Poland deserves a lot of credit for organizing the Lakes Region Delegation which met for the first time in Augusta on February 15th.

I was lucky enough to be invited to the meeting and was thrilled that everyone present was motivated to get this forum scheduled as priority. Less than a month later, here we are!"
The legislative panel included Phyllis Ginzler (R), Susan Austin (R), Mark Bryant (D), Patrick Corey (R), Dale Denno (D), Jessica Fay (D), Lester Ordway (R), and Bill Diamond (D).

Ellie Espling (R) and Richard Cebra (R) were unable to attend due to a conflict.
"We will definitely be scheduling another forum of this type in the coming months," Senatore continued. "In addition, the Government Affairs Committee of the chamber will be working on an economic development tour of our region to take place this summer. The delegation will be invited to tour economic development sites, visit with key local businesses, and get a greater feel for how they can help the region prosper."
As for the legislative forum that occurred on Saturday, it seems it was viewed as a step in the right direction. "It's always a good thing to get people in a room and start a conversation," expressed Fran Monroe of the Community Economic Development in Gray.
Those that want to be included in future announcements should follow the Sebago Lakes Region Chamber of Commerce on Facebook or sign up for their e-newsletter on the homepage of their website:
www.SebagoLakesChamber.com