Marilyn Goodreau
If a gathering can be both merry and heartrending at the same time, then that is exactly the sense one had at the Wednesday, June 21 board meeting of the Maine State Society of Protection of Animals (MSSPA.) Board members said farewell with a surprise retirement celebration for Marilyn Goodreau, who after 45 years at MSSPA, has decided to step down from her role as president and chairperson of the board. Goodreau, who is widely recognized and admired, has devoted many years of service to the greater community and provided salvation to thousands of animals.
The evening began with gifts of appreciation, a catered dinner, as well as joyous moments of reminiscing the life and dedication of this icon.
Goodreau has been a part of MSSPA since 1972, when her professional and life partner, Lawrence J. Keddy, became president of the organization. When she and Keddy took on their active roles with MSSPA, the organization was simply an office on Exchange Street in Portland. Although the work and activism the organization provided on behalf of animal welfare was admirable, Keddy and Goodreau wanted to expand its services to do more.
Doing more meant finding an actual location to provide a haven for abused and neglected horses. At the time, there were no shelters or rehabilitation centers for horses in the state, so Goodreau and Keddy set out to find the perfect location and become that safe haven.
"My partner was a genius," Goodreau said of Keddy, who passed away in September 2000. "He was aware of the unused space the State of Maine's Department of Corrections owned on River Road across from Correctional Facility. He knew that space could be used for good, so he approached the governor at the time, Joe Brennan, about leasing the property."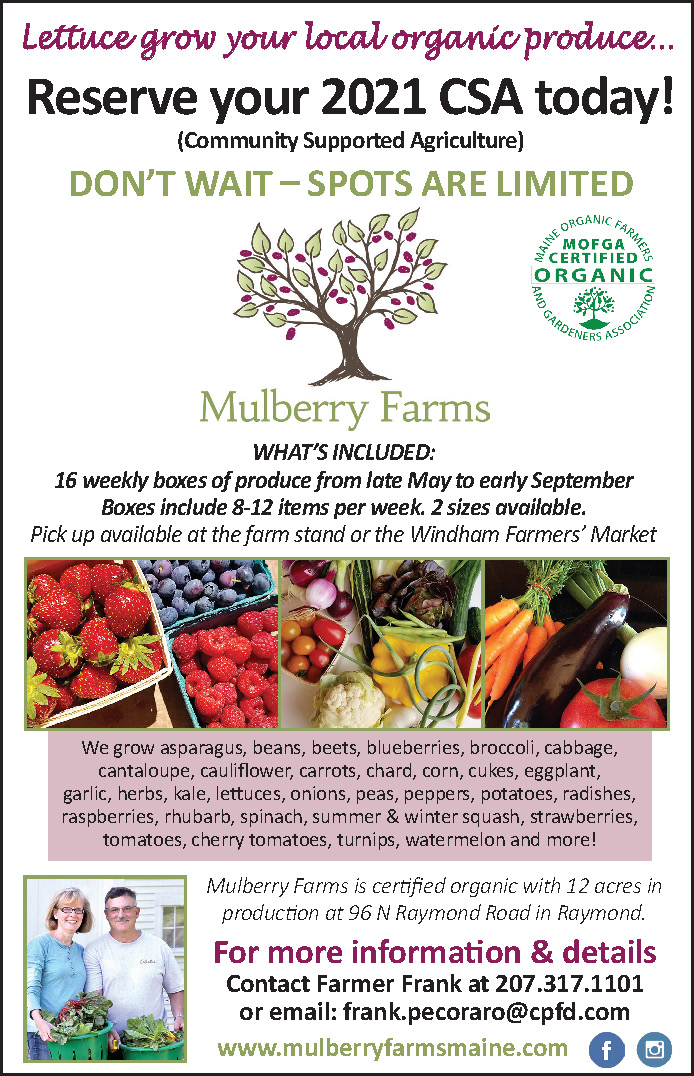 "Keddy first leased and then purchased the property from the State of Maine," explained Meris J.
Bickford, CEO of MSSPA. "Sale of state land requires gubernatorial consent and he [Gov. Brennan] was supportive of both lease and purchase of what is now the Society's River Road farm. Purchase was at fair market value, no discount."
Once the lease and purchase was in place, a second barn was constructed on the land that is the current home of MSSPA. The first horse that was seized from an abusive situation was a horse named Hannah. Hannah was malnourished to the point she could not stand. Goodreau and veterinarian Dr. David Jefferson spent the next 24 hours making a sling to assist Hannah until she could stand on her own.
"She even slept with Hannah and other horses until they got better," recalled Jefferson who has worked alongside Keddy and Goodreau since 1975 and is the owner of the Maine Equine Associates in New Gloucester. He is also a member of the board.
"The animal, Thomas, needed to know that someone loved him," Goodreau said of another horse saved from abuse. "And I wasn't going to leave him until he knew he was loved."
It was this level of concern and dedication that earned her the
WCSH 6 Who Care Award in 2015.
Goodreau not only provided deep concern and love for animals but she offered lessons of wisdom to those who worked with her. "
The first time I went along with Marilyn to pick up a neglected horse, I was horrified by the condition of the sweet little pony mare and the place she was being kept," said Bickford. "I was really angry and wanted to confront the owners. Quickly I learned Marilyn's magic was being able to simply focus on the animal and totally block out the people, just being completely accepting of whatever baloney they were putting out there, blaming the animal, taking no responsibility. Marilyn told me that she always tried to totally tune in with the animal and after a while, she didn't even hear the people or their excuses. Then I got it – it is about the animal. Get the animal out to safety and worry about the rest later. It was a very useful lesson."
Goodreau and her devotion, commitment, caring and wisdom will be deeply missed by board members, volunteers, the community and the animals she served. But there comes a time when one needs to step back, rest and enjoy life at a slower pace.
"
Marilyn tells us that she is tired, her body is tired (she can still carry a 40-pound bale of hay the length of the big barn), and she is tired of the fight to have Maine's animal welfare laws enforced," Bickford explains. "She says she wants to stay at home and enjoy the beauty of all she has there, including her beloved animals. Honestly, I think she has earned that and then some."