Zimmer-Rankin's daughter, Madison catches her first lobster
What began six years ago with a nurse caring for a patient from Vinalhaven, who was at Central Maine Medical Center in Lewiston, turned into a fundraising event at Faith Lutheran Church in Windham. With all its twist and turns from that one simple meeting between nurse and patient, the members of Faith Lutheran, located at 988 Roosevelt Trail, are elated to announce their fifth annual fundraising "Lobstah Bake" on Sunday, August 6 with two different seating's available at 1 p.m. and 3 p.m.
The nurse Melinda Zimmer-Rankin, also a member of Faith Lutheran, who is now a nurse anesthetist employed for a different organization, helped care for a patient she refers to as Charlie. "Charlie had been my patient at CMMC and was very appreciative of all the care the staff in the heart and vascular institute at CMMC provided for him. To show his gratitude, he invited the medical team to stay with him on his property on Vinalhaven, offering the cabins he also owned."
Zimmer-Rankin accepted Charlie's invitation and that's when the idea of a fundraising event began to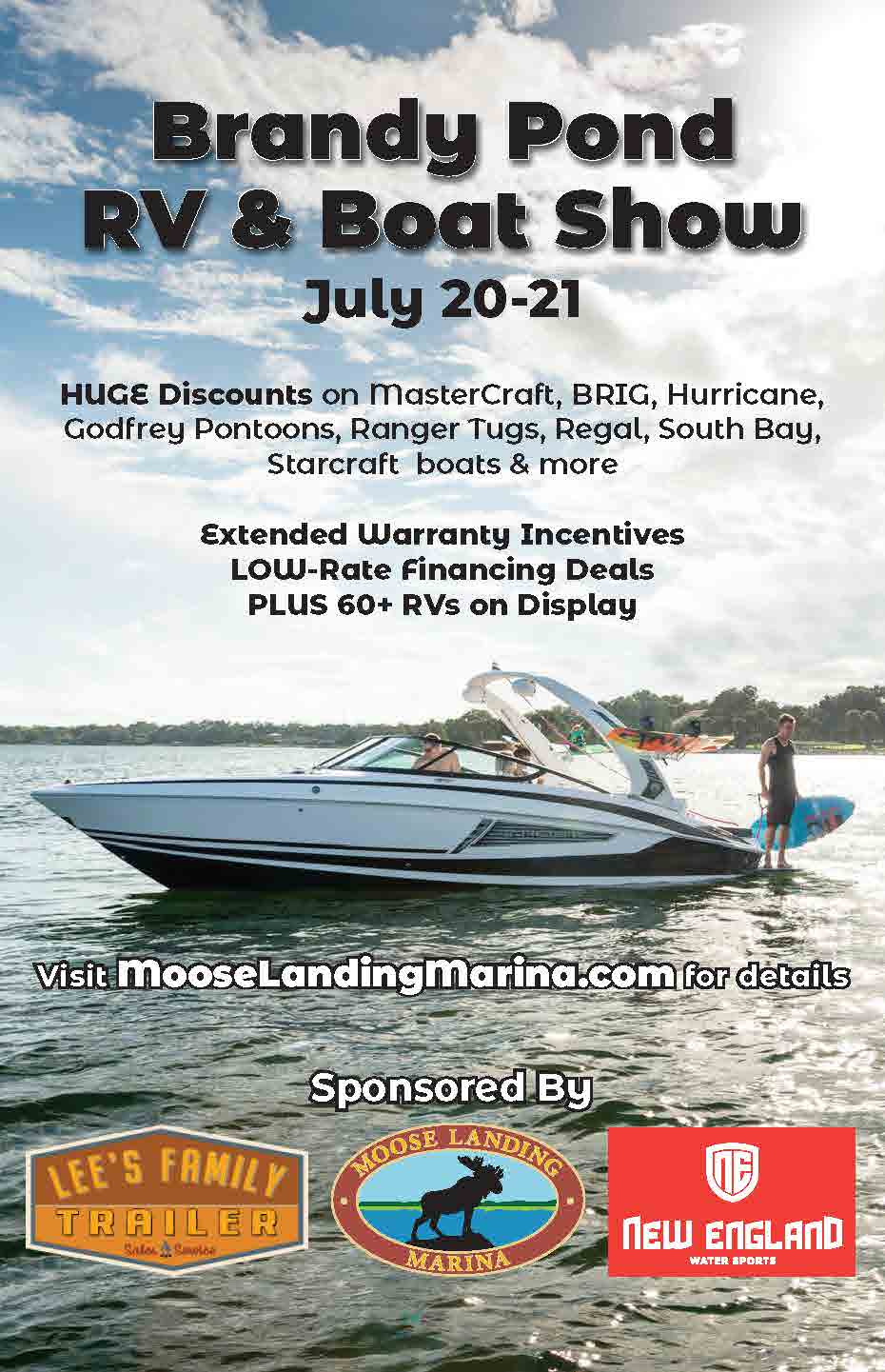 manifest. It just so happened that Charlie was a lobsterman by trade. "We [Faith Lutheran] had been talking about doing a unique fundraiser for quite a while," explained Zimmer-Rankin. "And that's when I got the idea about going lobster fishing with Charlie." Charlie liked Zimmer-Rankin's idea and offered to charge her the shore price to help contribute to the fundraising efforts. And thus, the birth of the lobster bake at Faith Lutheran became reality.
Zimmer-Rankin and her family set sail the following year with Charlie on his lobster boat to fish his 300 traps in the Down East region of Maine. "I was seasick the first time I went," she said. But that didn't stop Zimmer-Rankin who has been devoted to lobstering for her church the past five years.
Every first weekend in August she drives the 2 hours to Rockland and takes the 1 ½ hour ferry ride to Vinalhaven and then fishes for eight hours on Saturday. Zimmer-Rankin wakes up early Sunday morning, wraps the lobsters in seaweed, and packs them in ice and then heads for the ferry back to the mainland at 7 a.m., arriving in Windham just in time, so members of the Windham/Raymond community and beyond can have access to fresh Maine lobster.
"This is a team effort," Zimmer-Rankin says of her church family. "Once church is let out at 11 a.m., we all transform the parking lot into a festive Lobstah Bake, with our first guests beginning to arrive around 12:30 p.m.
Unfortunately, two people have passed away since last year's lobster bake. Charlie passed away 6 months ago but his son Ira continues his father's tradition. "In addition to loosing Charlie we have also lost our faithful fire tender and cook, Robert Rankin who passed away this spring," stated Zimmer-Rankin.
"This year, my daughter and I will fish in memory of these two men."
The fundraiser is more than a church occasion. "This fundraiser is really an event for the whole Windham community--not just the members of our church," stated Jane Field, Pastor of Faith Lutheran. "It's a chance for old friends to reconnect and for new friendships to form as people gather under the tents to enjoy delicious lobster caught just hours before in Vinalhaven. Everyone in our congregation gets involved in putting this on, and you can really see the incredible spirit of hospitality and welcome that is at the very heart of their faith. The money we raise goes to support the work of the church, including our ongoing involvement in the
Monday
Meals Program and our extraordinary music leadership program for teen artists, led by our beloved and phenomenally talented Music Director, David Hansen, and our audio and technology expert, David Muise. The sign out in front of our church says 'All Are Welcome,' and that's true every
Sunday
--but it's especially true on
Sunday, August 6
, when all are truly welcome to join us in enjoying great lobster and supporting a good cause."
The Faith Lutheran "Lobstah Bake" includes one lobster, ½ pound of steamers, corn on the cob, potatoes, coleslaw, blueberry cobbler, and lemonade. This meal is $20. The same meal with two lobsters is $25. A hotdog or a hamburger meal, with the same side options, is also available for $10. Single lobsters to take home are also available upon special order for $5 each.
To place your order for either the "Lobstah Bake" or for single lobsters to take home, contact Melinda Zimmer-Rankin before July 31 at 749-9503.