Project expects to produce 684,000 hours of clean energy annually
By Ed Pierce
Through the generation of electricity from solar panels, the Town of Windham is aiming to slash its monthly electric bill and find a new purpose for an old, capped landfill.
Windham officials and Revision Energy representatives cut the
ribbon dedicating the town's new solar array at the old landfill
site off Enterprise Drive in North Windham on April 15. The
array consists of 1,344 photovoltaic panels expected to
produce 684,000 hours of clean solar energy to power town
offices every year. From left are Tom Bartell, Windham
Economic Development Corporation executive director; Nick
Sampson of ReVision Energy; Barry Tibbetts, Windham Town
Manager; Kaitlyn Purcell of ReVision Energy; Gretchen
Anderson, Windham Environmental and Sustainability
Coordinator; and Mark Arienti, Windham Town Engineer.
PHOTO BY ED PIERCE
On April 15, Windham officials joined a team from South Portland-based ReVision Energy in dedicating a new 504-kilowatt solar array at the old town landfill on Enterprise Drive. The array consists of 1,344 photovoltaic panels that are expected to produce 684,000 hours of clean solar energy every year.
According to Windham's Sustainability Coordinator Gretchen Anderson, this new solar array is equivalent to removing 105 passenger cars from the road or planting 8,000 tree seedlings.
The Town of Windham was excited to pursue this project to boost energy efficiency and realize significant savings in electricity costs over time," "By utilizing the closed landfill for the solar array, the project creates the opportunity to give otherwise unusable land a new life by converting it into a site to generate solar energy and revenue," Anderson said. "Additionally, our residential energy efficiency campaign will help Windham resident's reduce energy consumption and save money."
She said that the initiative will power all of the town's municipal buildings and drastically cut Windham's overall electric bill and the savings can be applied somewhere else in the town's budget in years to come and it also helps to reduce the town's carbon footprint.
The projected generation of 684,892 hours of clean solar electricity is enough to offset more than 617,000 pounds of CO2 emissions.
"It's a real honor to have partnered with ReVision Energy on this project," said Barry Tibbetts, Windham's town manager. "This is the second project Windham has worked on with them and this one is 18 times larger."
The first solar project the town worked on with ReVision was for the East Windham Fire Station on Falmouth Road in October 2013. That project generates enough photovoltaic power to offset electricity used at that facility and at the North Windham Fire Station as well.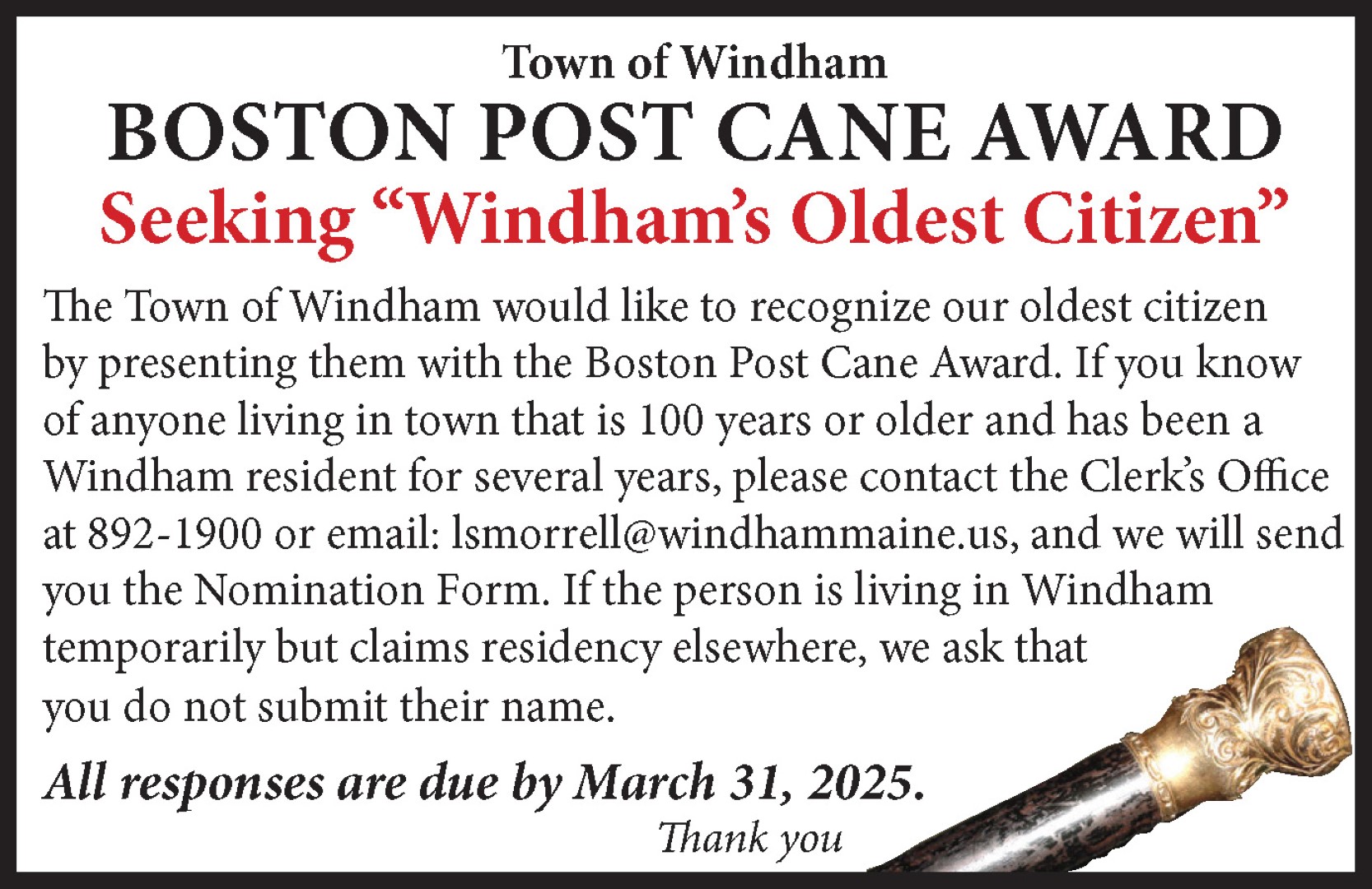 Nick Sampson of ReVision Energy said that the town was great to work with and their strong commitment to the project is refreshing and a great example of how municipalities can creatively pursue practical solutions in the 21st century.
"It's been a great experience working with the Town of Windham," Sampson said. "It's really exciting to see a town take advantage of a capped landfill and we appreciate this opportunity. Already about 200 kilowatt hours of electricity has been generated here."
Tibbetts said by using the solar array, the town will receive credits for its electric bill on all buildings and miscellaneous electricity it is billed for, including traffic lights, streetlights and a range of other electric expenses.
"Put simply, this program will reduce our budget and that will result in less taxes," Tibbetts said.
A solar array is a collection of multiple solar panels that generate electricity as a system. When sunlight hits the solar panels in an array, it produces direct current (DC) electricity. The array is connected to an inverter system and the inverter converts the DC electricity to usable alternating current (AC) electricity.
From an environmental standpoint, the advantages of solar energy systems are that they do not produce air pollutants or carbon dioxide and they also have minimal effects upon nature in general where they are placed.
Sampson said that the solar panels at the old landfill site on Enterprise Drive in North Windham are pitched at a 35- to 40-degree angle to maximize production of solar energy.
"They have been installed using a fixed ground mount system and have a lifespan of 40 years or longer," he said. "They are built to sustain hurricane-type wind speeds of up to 120 mph and snowfall will not bother their production. The entire cost of this project is about $1.25 million."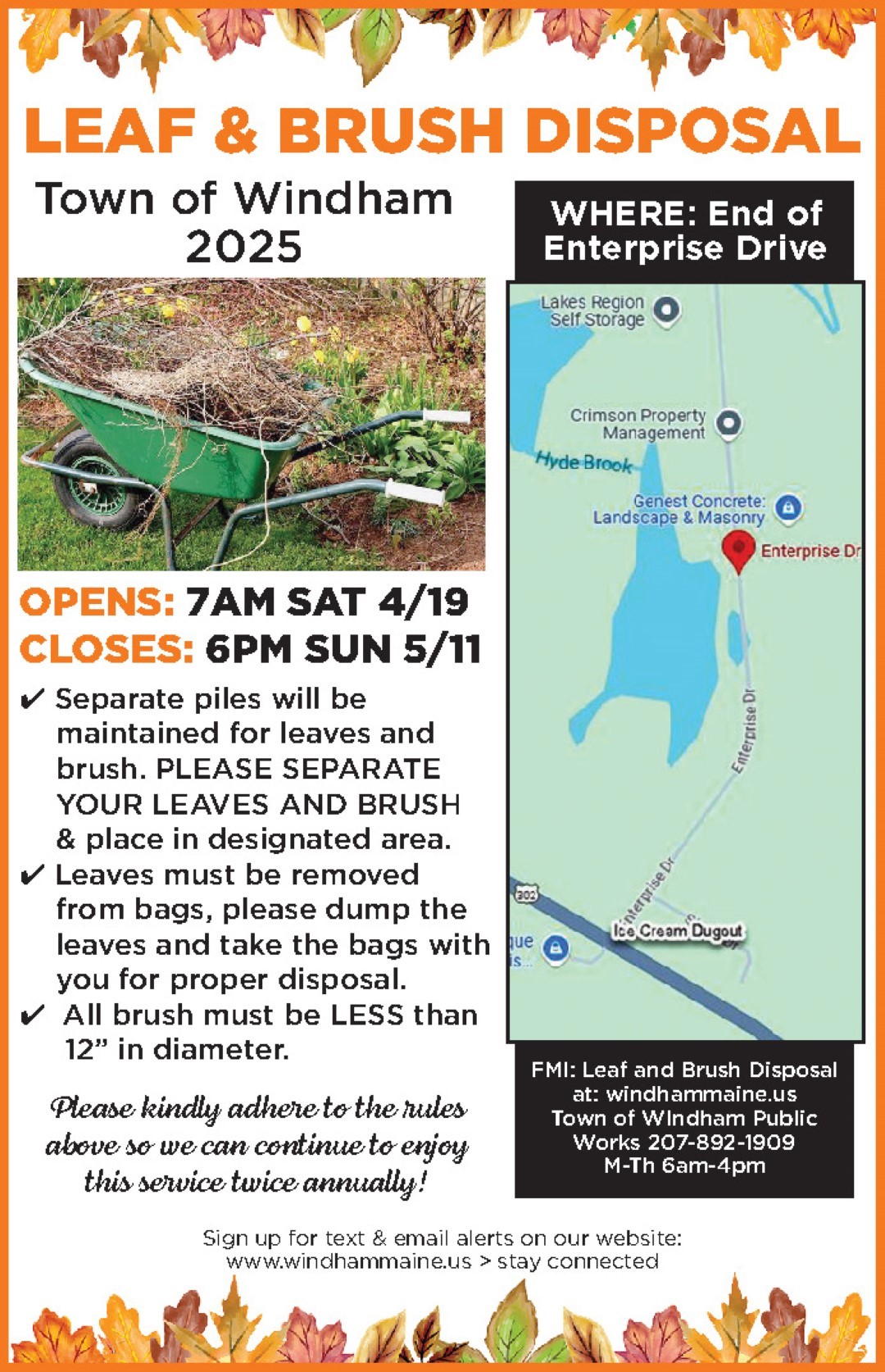 Anderson said that this solar project is part of the town's long range sustainability planning that includes everything from the purchase of electric vehicles to replacing light bulbs with efficient LED lighting to generating its own electricity through the use of solar panels to engaging residents in tangible work to boost residential energy efficiency.
The site for this new solar array was used as a landfill from the 1960s until it was closed in 1988. With the approval of the U.S. Department of Environmental Protection, the landfill was capped in 1992.
There was no upfront cost for Windham to construct the solar array because of a power purchase agreement with ReVision Energy that was approved by members of the Windham Town Council in October 2019. That agreement contracts a price for purchasing energy from the system at a rate lower than the Central Maine Power rate for 25 years.
After five years, Windham will have the option to purchase the system if it so chooses. <