The Maine Department of Transportation has
authorized a request by the town of Windham
to reduce the speed limit on William Knight
Road off Varney Mill Road from its current
limit of 45 mph to 40 mph. Speed limits for
a portion of Nash Road and for Gambo Road
will also drop from 35 mph to 30 mph.
PHOTO BY ED PIERCE
By Ed Pierce
Maine's Department of Transportation has authorized a request by Windham officials and local residents to lower the speed limit on three heavily traveled roads in the town.
In October 2019, Windham Police Chief Kevin Schofield requested that the Windham Town Council ask the MDOT to reduce the current speed limits for Gambo Road, a portion of Nash Road, and for William Knight Road on those thoroughfares and to conduct speed studies to reduce the potential for accidents there. Now with Windham's request approved by the MDOT, reposting of new signs indicating the lower speed limits on those roads will begin by the town's Public Works Department.
In his original memo to the Windham Town Council, Schofield said that as Windham has grown and traffic has increased, the need to consider reduced speed limits for those roads has risen.
"Many of these areas have changed over the years to include, walking trails, youth soccer fields, discontinued bridges and increased development and traffic Schofield said. "So lower speeds, and hopefully slower traffic should help increase safety and quality of life in these areas."
The current speed limit for William Knight Road, which runs between Varney Mill Road and Route 302, is 45 mph. At 1.17 miles in length, it has a rural appearance to it, but with development over the years, Schofield said that there are now 22 residential dwellings on William Knight Road and five intersecting roads off it with 24 residences abutting the roadway.
He said topography plays an important road in the potential for accidents on William Knight Road.
"Approximately in the midpoint of this section of road there is a steep dip into a ravine. This causes a blind spot for a residential dwelling in this area," Schofield said. "As prior residents would give instruction when leaving the property to look left, right then left again and count to five to make sure a car did not appear out of the dip at a high rate of speed, they reported many near misses over the years."
In his memo in 2019, Schofield cited that since 2015, there were four crashes on William Knight Road in 2015, one in 2016 because of icy roads conditions, one in 2017 involving a deer and two in 2019 caused by a line-of-sight issues and driving too fast.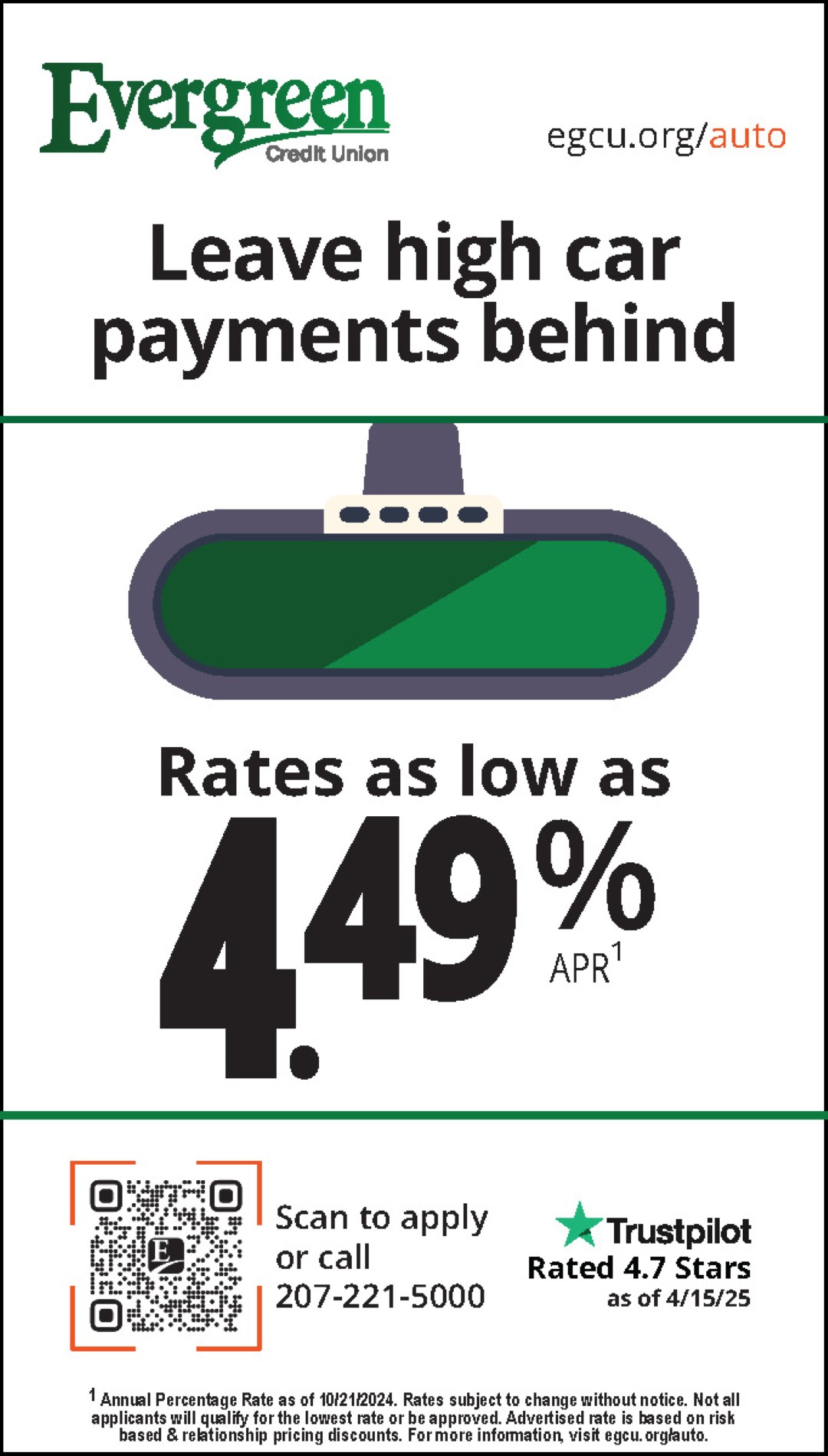 The MDOT has authorized dropping the speed on William Knight Road to 40 mph, according to Cathy DeSouza, MDOT's Southern Region Assistant Traffic Engineer.
For Nash Road between Windham Center Road and Route 302, Schofield said that the current speed limit there is 35 mph and runs about three-tenths of a mile long.
He said the topography of Nash Road, lack of sidewalks and its short length frequently leads to speeding there.
"I receive complaints about speeding on this section of road, in particular about the rate of speed vehicle crests the steep hill on the west end or the road near Windham Center Road," Schofield said. "When traveling this section of road at 35 mph it feels too fast for the conditions."
The speed on Nash Road will dropped to 30 mph, Schofield said.
On Gambo Road, starting at the intersection of River Road and running southwesterly for four-tenths of a mile, the current speed limit is 35 mph, but it does pose a safety issue because of its location.
"Formerly the bridge over the Presumpscot River accommodated vehicular traffic into the town of Gorham, this is no longer the case creating a dead-end road," Schofield said. "The mountain division recreation trail also crosses the lower end of Gambo road. Probably most significant is the location of the recreation fields at located near the end of the road that accommodate various recreation programs. This situation creates more traffic than one would expect on dead end road with few dwellings."
He said every year the Windham Police Department receives speed complaints on the road and efforts officers to slow traffic down on Gambo Road haven't worked.
In a letter from the MDOT to the town of Windham, DeSouza said the agency has authorized a speed reduction for Gambo Road to 30 mph.
"Within the past several months three roads were reviewed for speed limits as requested by residents," said Windham Town Manager Barry A. Tibbetts. "Chief Schofield has been in contact with the State MDOT, which is the only agency to modify a speed on public road. The process can take up to nine months or more. The agency looks at a number of factors, ranging from safety conditions, site distances, number of curb openings (driveways), vertical inclines, road widths, traffic volumes crash data points, engineering judgements, etc. The agency has recommended lowering the speed limits on two different road sections, Gambo and Nash Roads, by 5 mph per hour and establishing a new speed limit of 40 mph on another, William Knight Road. These reviews provide excellent guidance in maintaining safety and traffic flow within Windham."
According to Schofield, once all of the new signs have been put in place by Windham DPW crews, Windham police will begin enforcing the new speed limits for these roads and also alerting drivers of their speed on others through the use of the police department's electronic road sign. <